Tutorial and Photos by Christie Sommers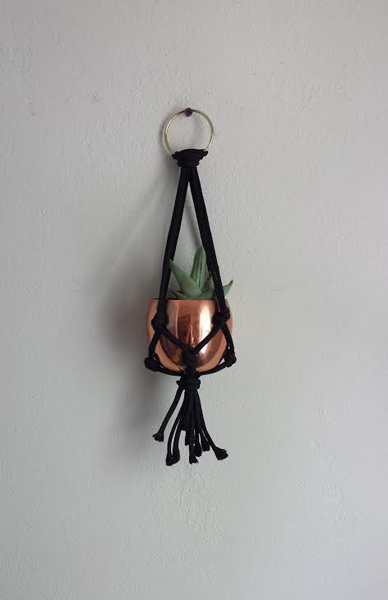 This mini planter is great for 3″ terracotta pots or even planted votive holders…no candles!!
It makes a great little handmade gift… quick & easy!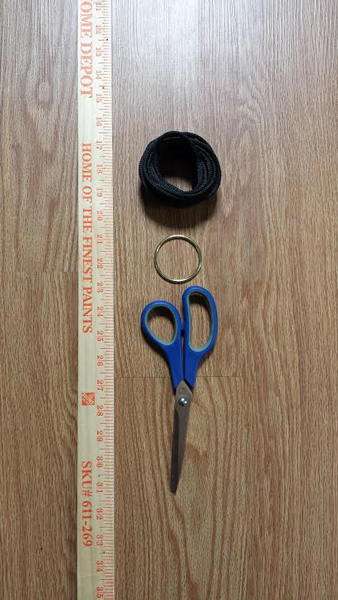 You will need:
*scissors
*yard stick or tape measure
*brass ring (can be purchased at AC Moore in the knitting/macrame section…OR you can just use a key ring.
*16 feet of rope. I am using parachute cord in this tutorial but hemp, cotton rope, or even twine works well.
*you will need something to provide resistance as you tie knots. Duct tape, a wall hook, a coat rack. You'll see what I mean below.
Start by cutting the rope into 4 pieces, each 4′ long


Gather the 4 strands and fold in half.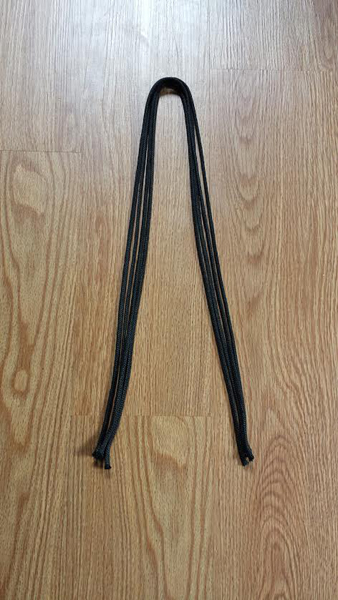 Tie the rope to the ring with a larks head knot.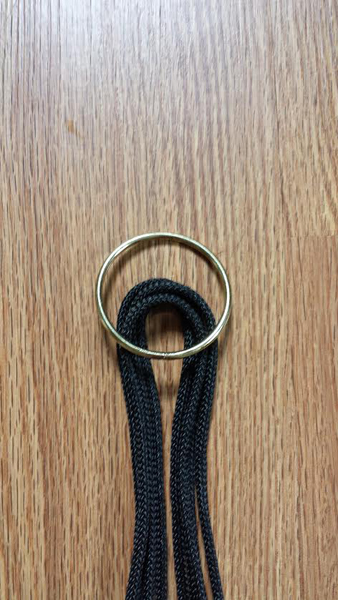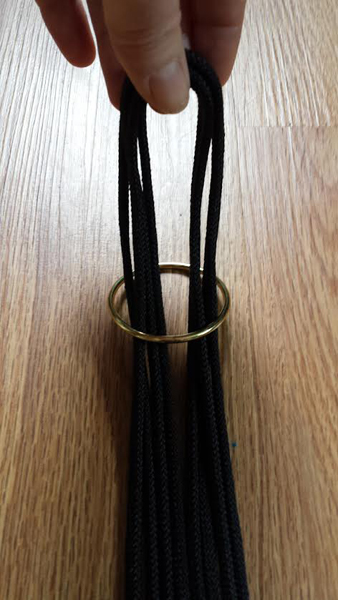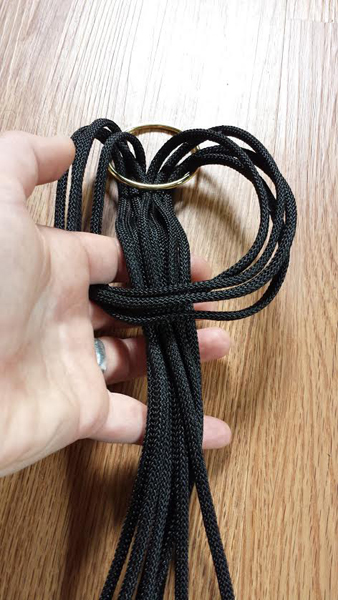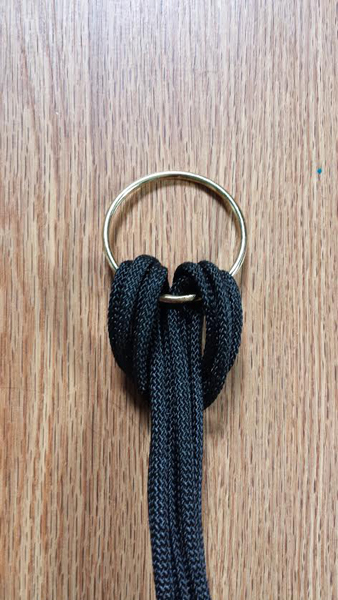 Tighten the larks head knot.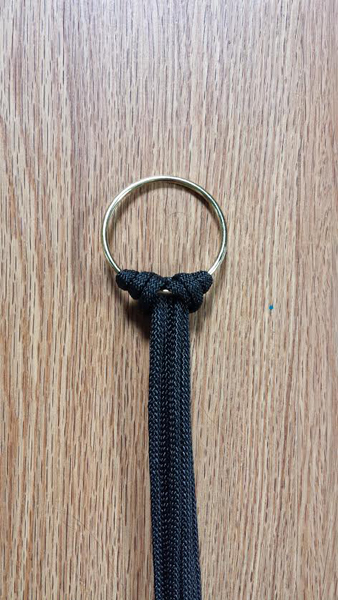 Tape down your ring. You will need a bit of resistance when you are tying your knots to simulate the weight of the plant. This will help you to line up your knots properly. You can also use a wall hook or even tie it to your shoe… if you are sitting down;)
Separate the strands into 4 groups of 2 as shown.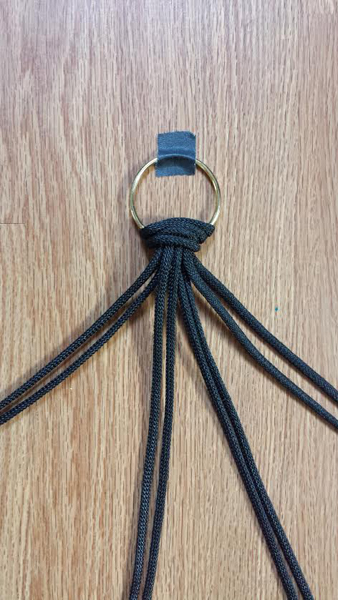 Working from left to right, measure down 6″ and tie your first two strands into a knot that falls 6″ from the larks head knot as shown.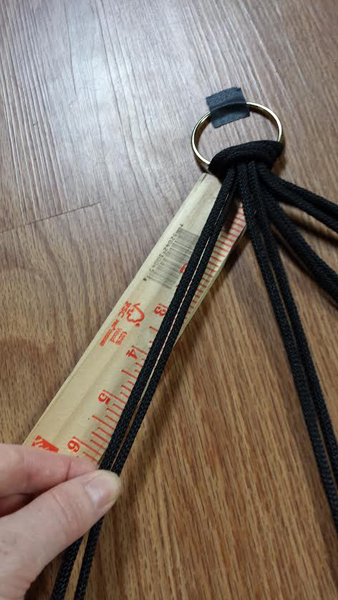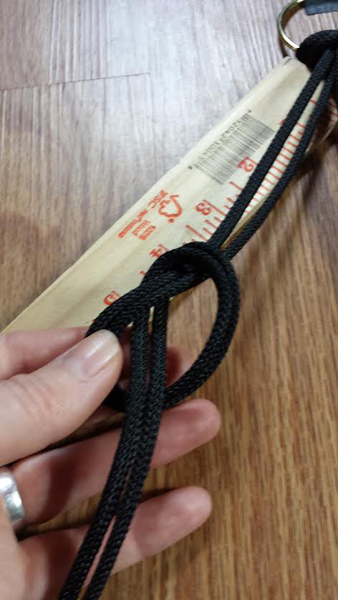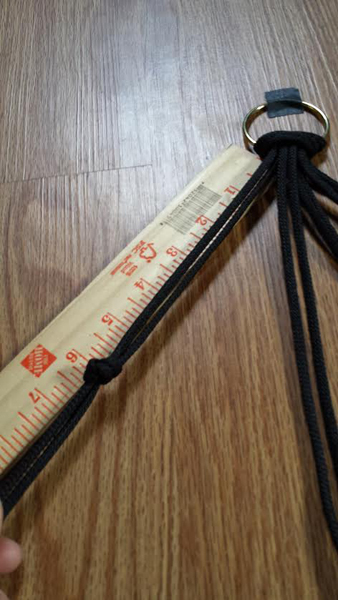 Continue from left to right tying knots 6″ from top as shown.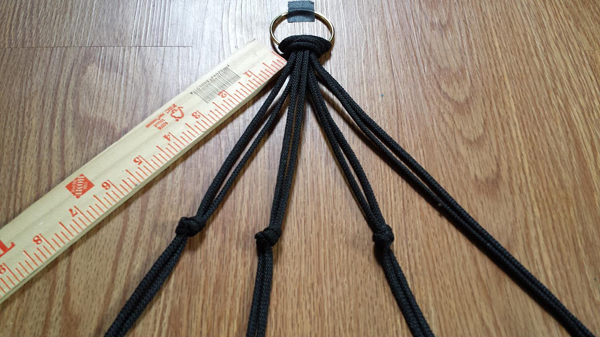 Separate again into 4 as shown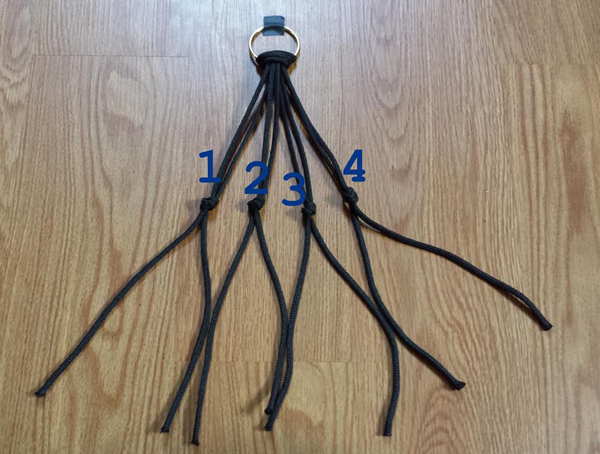 You will now tie together one strand from 1 and one strand from 2
continue with 2 to 3, and then 3 to 4 (tie this row of knots about 3-4″ below the last row of knots)

You will notice that there is one untied strand at the beginning and end (1 and 4)
Tie these two together with the knot lining up with the last round to complete the circle.

Gather all strands again into one hand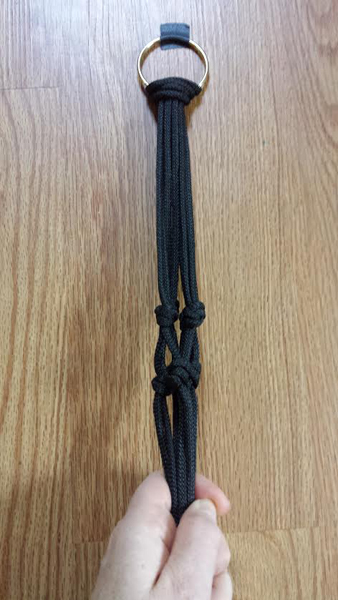 Tie into one large knot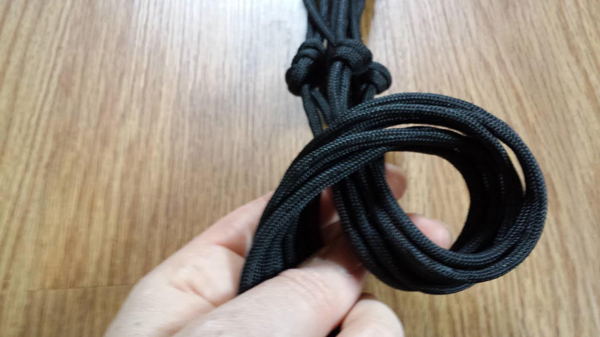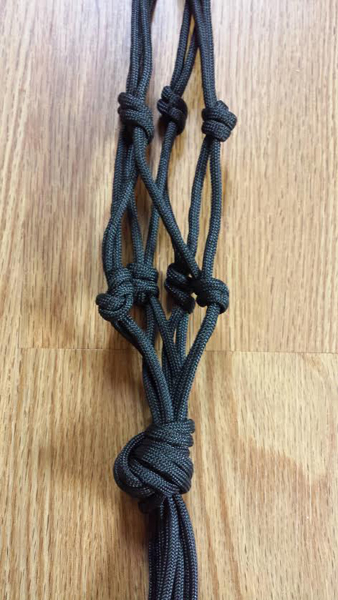 Pop a 3″ terracotta pot or any small pot/votive holder into your new knotted planter and enjoy!
PLANTS ONLY! NO FLAMES!
just had to say it….you never know these days;)
——————————————————————————————————————————————-
Christie Sommers is the designer and maker behind
West Oak Design
. She handcrafts small batch and one of a kind goods for home, women, and kids in her Wyndmoor, Pa studio.
www.westoakdesign.com