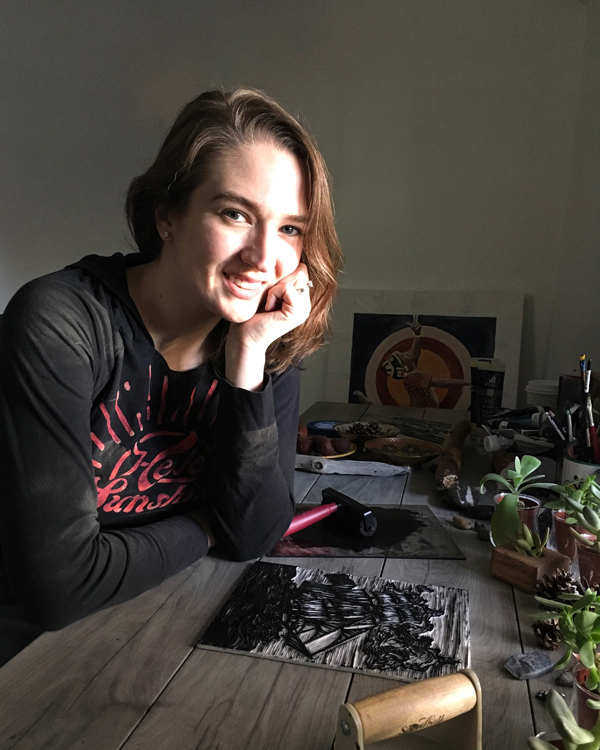 Hello! I'm Aftyn, the self-taught printmaker behind Rise + Wander. I started R+W less than a year ago, and I'm feeling pretty lucky to be part of Art Star's Craft Bazaar for my first in-person event. I work out of my home studio in Narberth, PA, on a desk covered in succulents and little treasures my son brings home from our walks.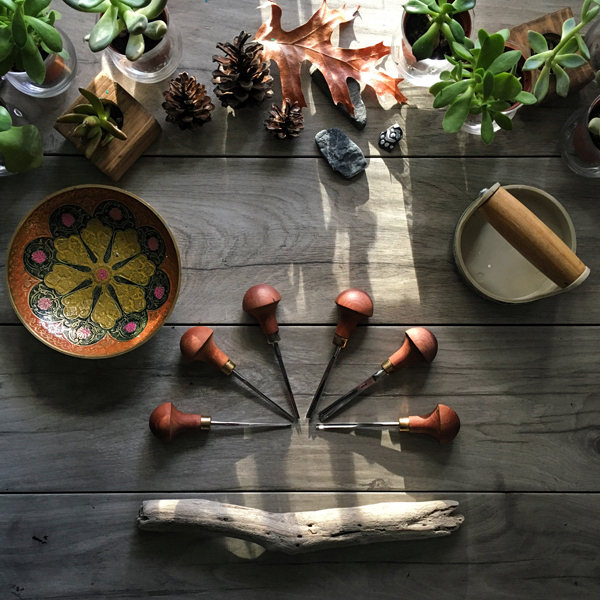 Blockprinting is such a simple, straightforward process, even if it can take weeks to execute. I sketch the bare bones of an image directly onto a block, then slowly carve away pieces to reveal the more detailed picture, and finally ink and print for the big reveal. Every print I pull is a complete original that has gone through the whole process with me. It might look almost identical to its predecessors at first, but each one has its own unique characteristics borne from the hand-pressing process. Printmaking truly makes owning original artwork accessible for everyone, which I think is a really cool aspect.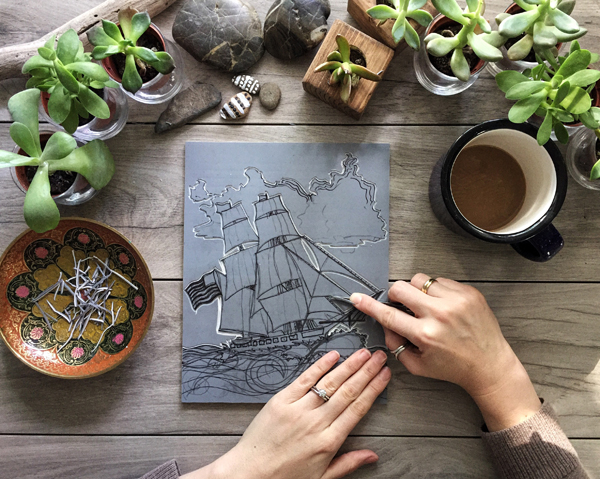 The meaning behind Rise + Wander, as is often the case with creative businesses, is a personal one. After a bad car accident a few years ago, I developed quite a bit of anxiety, and doctors encouraged me to get outside. Returning to nature, to hiking and having little aimless adventures with my son, soothes my mind. I love the deliberate action implied by Rise combined with and contrasting against the more leisurely directionless Wander. I think it's important to be intentional about having unstructured time outside.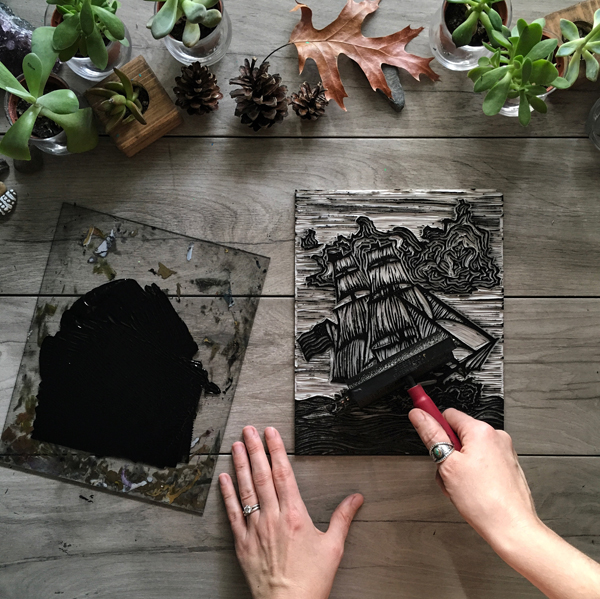 My first attempt at blockprinting started as art therapy. When I decided to try it out, inspired by my exposure to beautiful Indian textiles through my husband's family, I knew next to nothing about it. I picked up cheap tools and some small linoleum blocks from a local craft store. Using those small blocks, I mostly created feathers and leaves, but as the size of the blocks grew my subject matter began to consistently represent my "Happy Place" outside.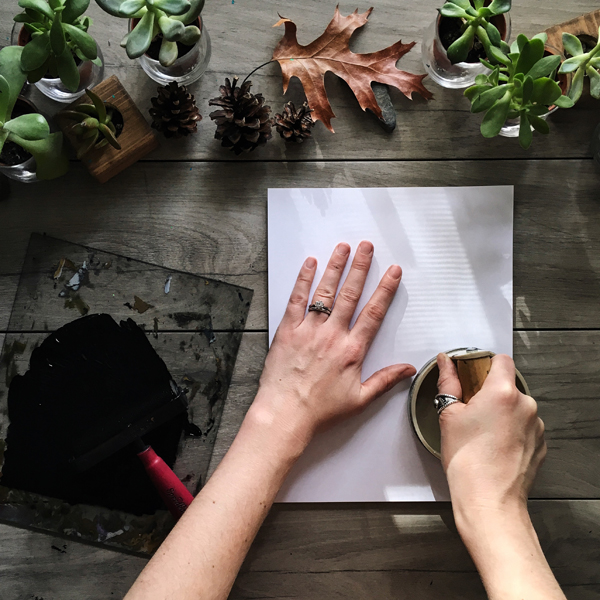 When I'm outside, whether it's hiking at a National Park or walking to the nearby coffee shop, I'm often silently translating the natural elements around me into lines and gouges. I decide how I would interpret specific textures or patterns onto a block. It's become a bit of a game, a mental exercise.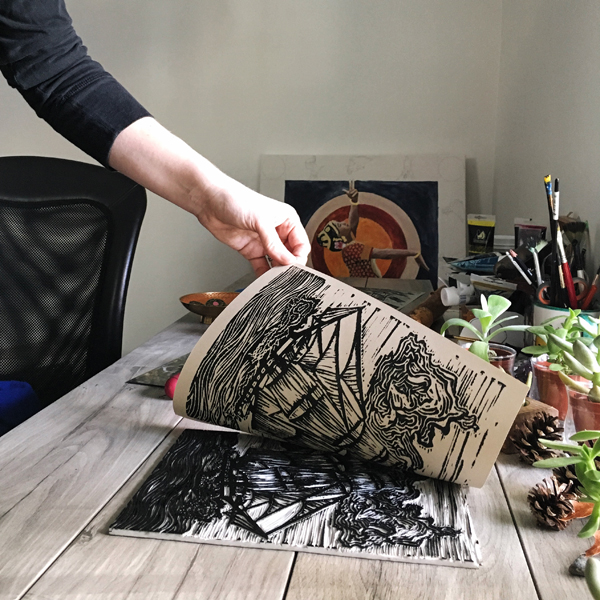 When someone views my work or purchases a print, I hope they feel inspired to get outside and also perhaps like they're bringing a bit of the great outdoors into their homes.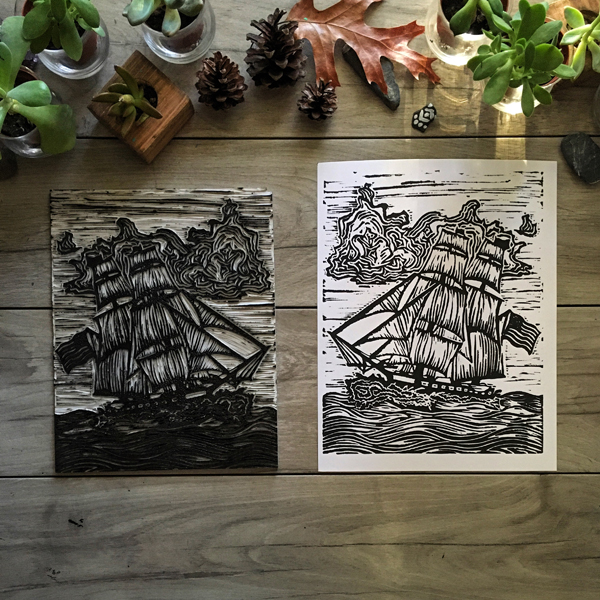 Like I said, the Art Star Craft Bazaar will be my first in-person event, and I'm excited for the experience. We're still new to the area, and I can't wait to meet lots of new people and share my work. Looking forward to seeing you all there!
—————————————————————————————————————–
Aftyn Shah is the outdoorsy printmaker living near Philadelphia with her husband and son. She's usually daydreaming about mountain lakes, wild pines, and kayaking, which inspires many of her prints. Follow Rise + Wander on Instagram (@riseandwander) or check out her site riseandwander.com.