I didn't know I wanted to take pictures until I was accidentally placed in the photography program at Monmouth University after receiving my associates in fine art at community college. I had no idea what I was going to do for a living at that point, so I took it as a sign to put down the paintbrush and pick up the camera. And I am so beyond thankful that I did.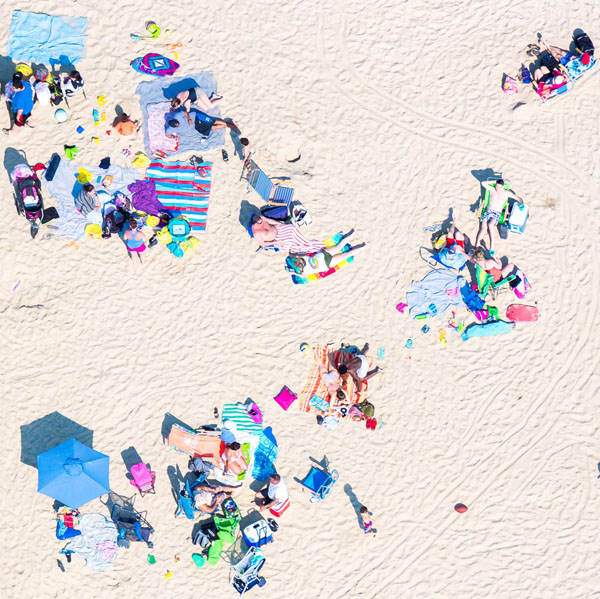 Living a two minute bike ride from the Asbury Park Boardwalk my whole life, I have always been heavily influenced by the playfulness of the beach-goer lifestyle. The bright colors of umbrellas and swooping lines of the Atlantic Ocean's tides are a huge part of my aesthetic.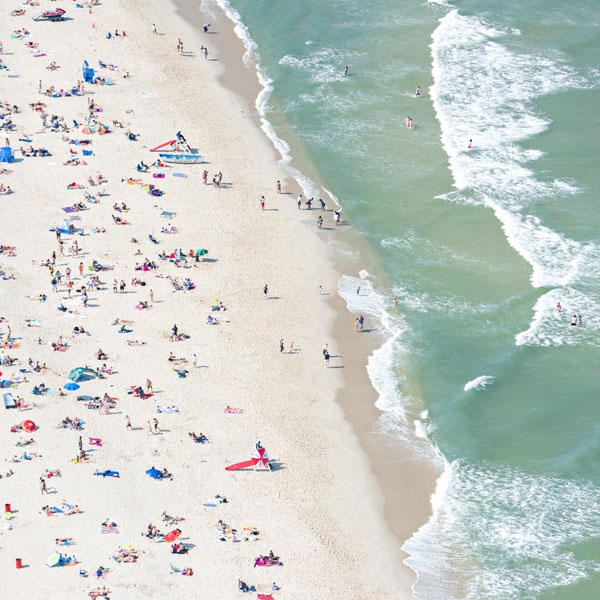 I've been attracted to aerial images since I began studying photography. I love the way they can simplify and organize such a chaotic world. So, when I had my first opportunity to hang out the side of a doors-off helicopter to shoot the beaches of Miami last spring, I was thrilled and I am so grateful that I was able to have that first experience.
In the last year I've also shot over Manhattan, Sedona, and most recently, the coast of the Jersey Shore from Seaside Heights to Asbury Park.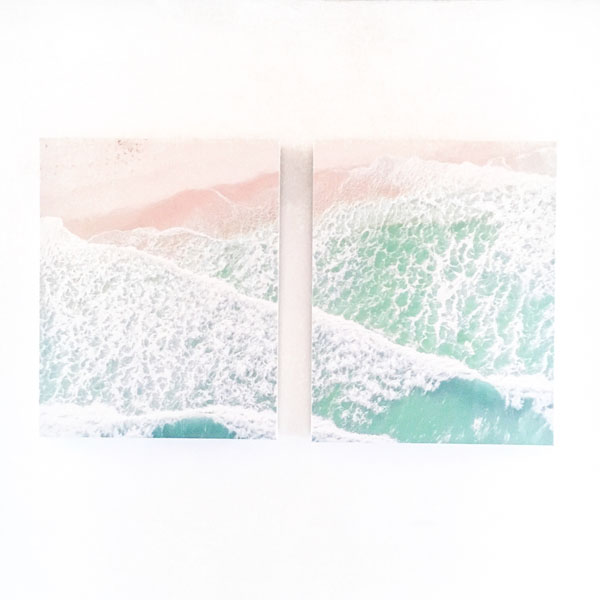 I hung a few of my shots in a local shop on the boardwalk, The Market, that summer, and the response was so overwhelming that soon after, I registered Claudia Chloe as a business and set up my own Etsy shop. I am now in several other shops both online and up and down the Jersey Shore.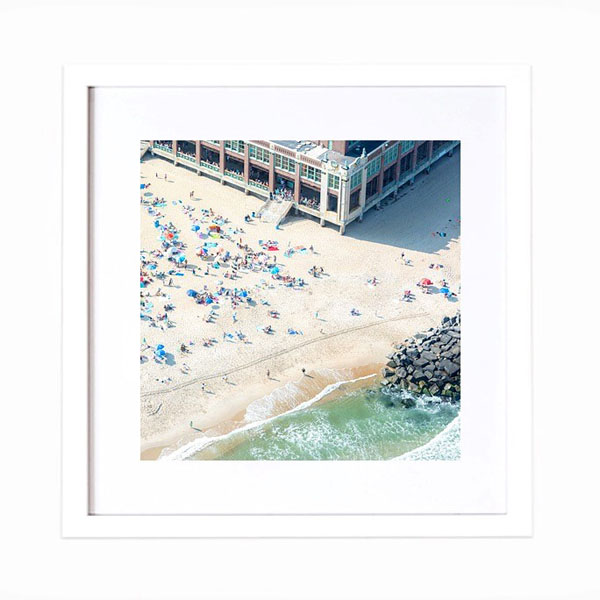 I print the majority of my images myself. Watching my digital files turn into tangible objects that people want in their homes is definitely the most rewarding aspect of owning my company.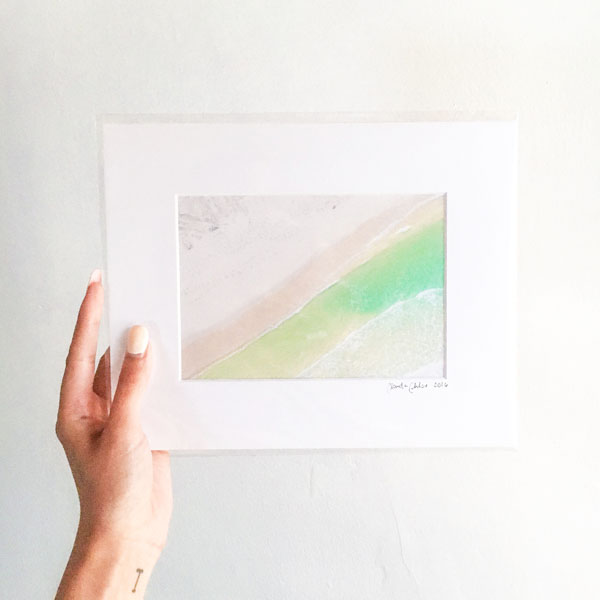 No matter where I am, I like all of my images to make the viewer feel the way I do when I'm up in the helicopter – completely elated with the overwhelming beauty of the landscape and the way the human figure interacts with it. I never feel more connected to this world than when I am dangling 1,000 feet above it.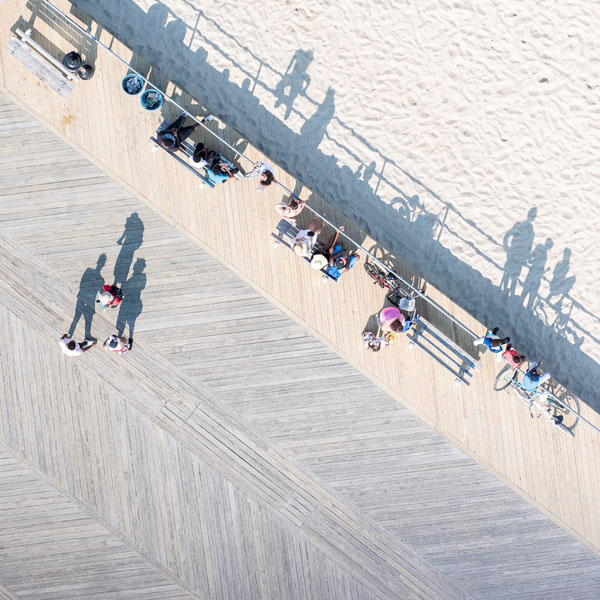 When I'm not shooting, printing, editing, or answering emails, you can find me on the Boardwalk with my puppy, Lula Mae. In the past several years, Asbury Park has completely flourished with small businesses and artists and it is just so exciting to be a tiny part of this expanding creative community.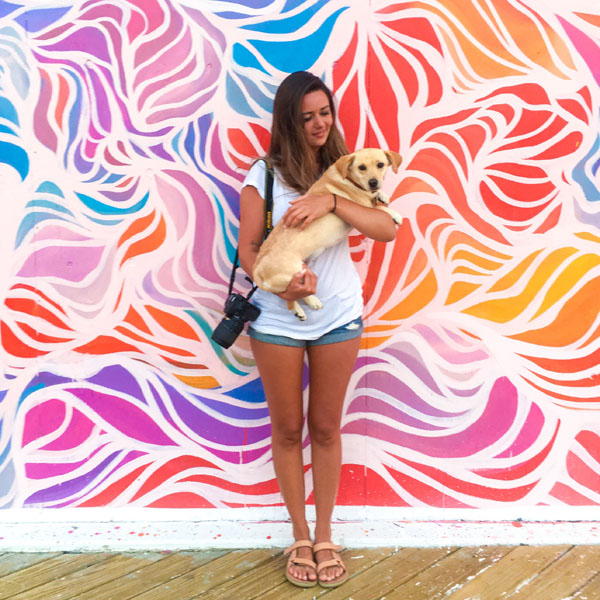 I'll be flying over Asbury Park again on the morning of Saturday, August 6th. So, if you are in the area, look up and wave!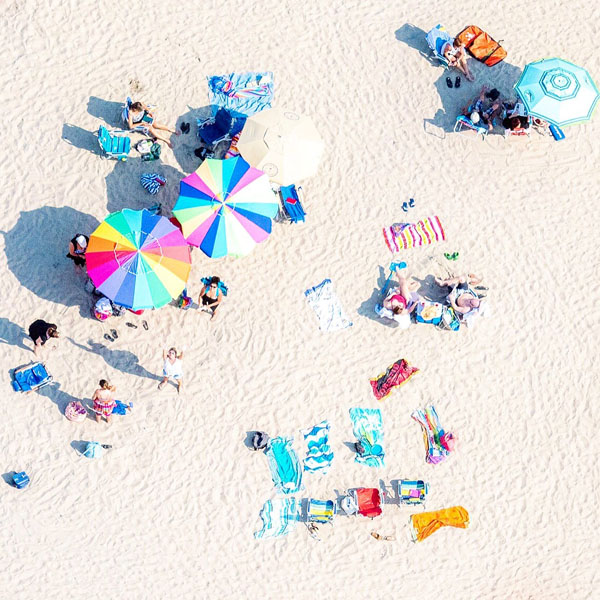 Claudia Chloe will be selling prints of her photos at our Art Star Craft Bazaar in Asbury Park on July 30th + 31st! Find her work online HERE.