Tutorial + Photos by Christie Sommers of West Oak Design
Here is a miracle rinse to tame the driest of winter hair. Don't be afraid of the vinegar… I promise you won't smell it in your hair after your shower. The acidity of apple cider vinegar smooths the hair cuticle and leaves the frizziest hair looking shiny and healthy and feeling incredibly soft.  Try this herbal rinse as a treat for yourself.. or your valentine.
You will need:
-3 cups of filtered water (separated)
-1/2 cup of apple cider vinegar
-A few sprigs of rosemary (dry or fresh)
-2 teaspoons of lavender..use more or less to your liking.
You can add just about any herbs you like according to your scent preferences. I added chamomile. This recipe is very flexible
-5-10 drops of essential oil of your choice (I used rosemary & lavender)
*Boil 2 cups of filtered water
*Remove from heat and add your herbs. I use rosemary for its clarifying properties, lavender for its relaxing scent, and chamomile which adds subtle golden highlights. Note: try hibiscus for red highlights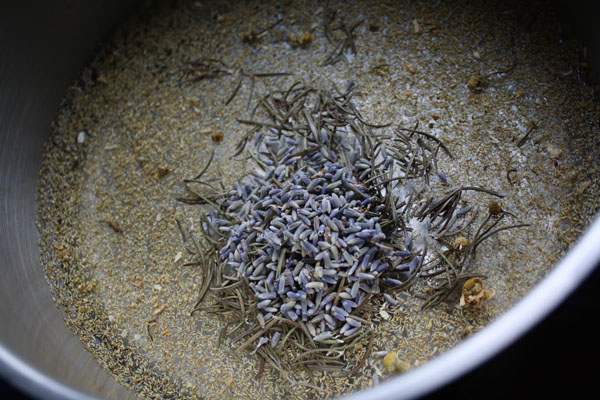 *Let steep for at least 45 minutes. The longer the better. Sometimes I'll let it sit covered all day.
*Allow herbal tea to cool completely.
*Pour tea through a fine mesh sieve to remove herbs.  A tea ball infuser works well too.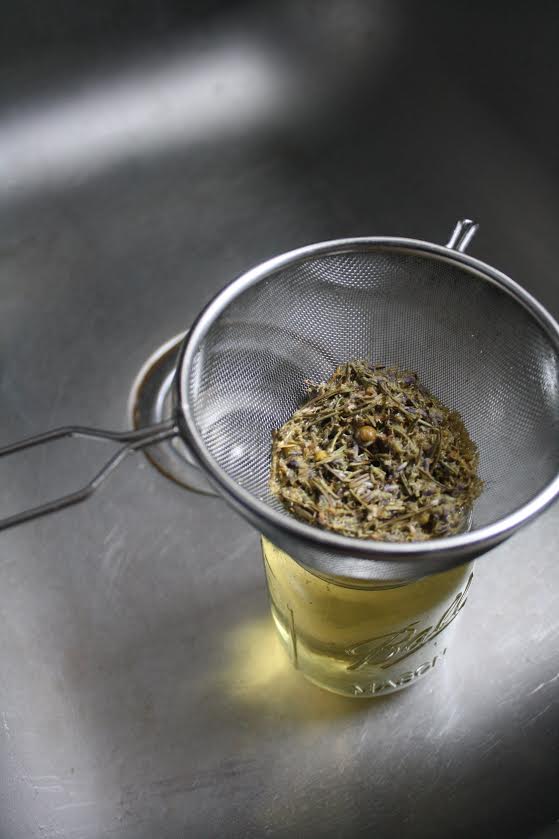 *Add 5-10 drops of essential oil to…
* 1/2 cup of apple cider vinegar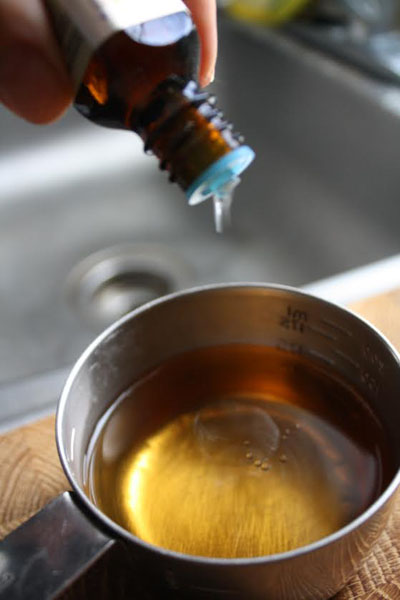 *Add 1 cup filtered water to the filtered "tea", then add the vinegar/oil mixture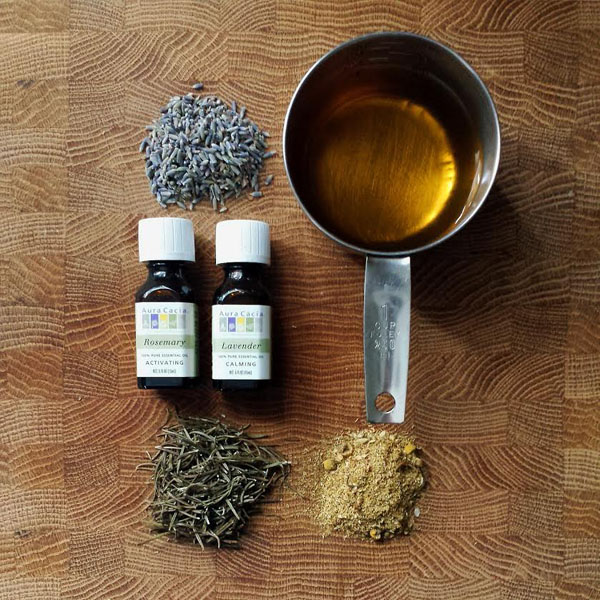 *Recipe yields 3 cups.
*I fill a spray bottle for the shower and pour the remainder into a mason jar for later.
*I wash my hair every other day and use this rinse every time.
After 2 or 3 uses you should begin to see a huge improvement in the softness and shine of your hair.
Enjoy!
_____________________________________________________________
Christie Sommers is the designer and maker behind West Oak Design. She handcrafts small batch and one of a kind goods for home, women, and kids in her Wyndmoor, Pa studio.www.westoakdesign.com