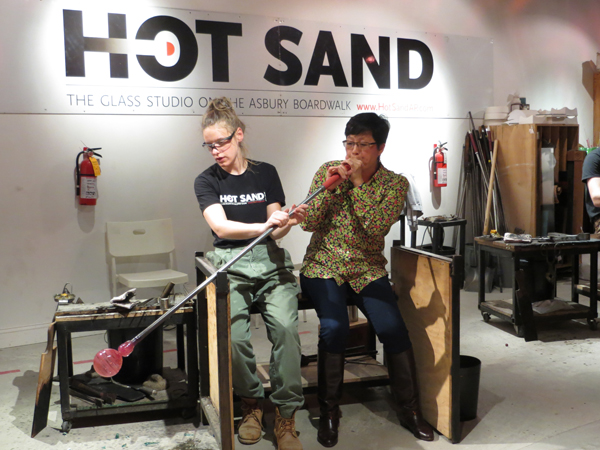 Hi everybody, welcome to a little picture of Hot Sand. We have been blowing glass for almost 10 years in Asbury Park. Originally founded by Thomas Stevens and Paul Elyseev, Hot Sand has always been a place for the public to blow glass and for local Glassblowers to show their works. Glassblowing typically has a fairly high barrier to entry, meaning that a lot is needed to get the show on the road, as it were. With the introduction of Walk-In Glassblowing we have been able to get that barrier just about as low as it can get! Anyone can walk in off the street, any day and let us know they want to blow glass and we happily comply. Typically it's a much more formal affair and we are happy to make it easy peasy!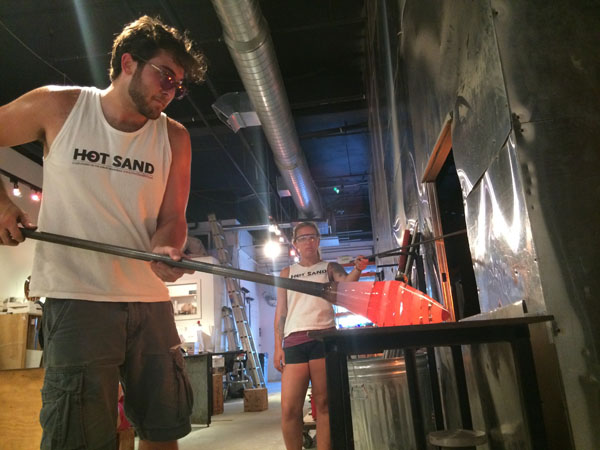 We have many Walk-In Activities ranging from a simple bubble to a pumpkin and an apple, a vase or a drinking glass and everything in between. When you arrive here you are greeted by one of our very helpful employees and we collaborate with you on deciding what it is you want to make, what colors you would like it to be and how you would like those colors laid out. We offer a myriad of different design elements that can be combined in many ways and with the broad selection of colors you can choose from, the combinations are nearly endless!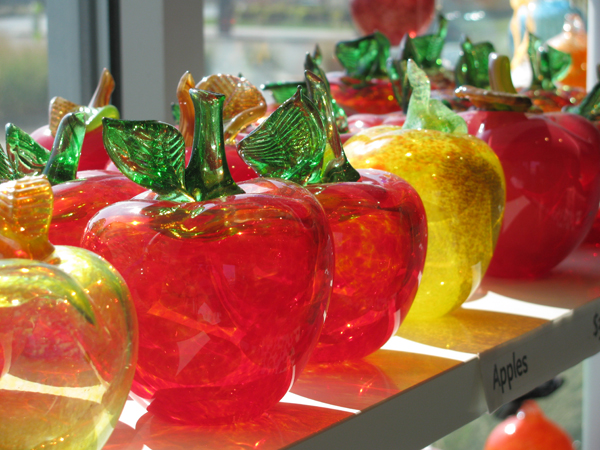 Also offered is more formal instruction that will set you on the path to becoming a Glassblower. If you want to learn all the in's and out's of this craft,
Hot
Sand
is the place to start. We can walk you through all the particulars and eventually set you free in the
Hot
Shop so that you can eventually begin expressing your imagination with glass as the medium for your creativity.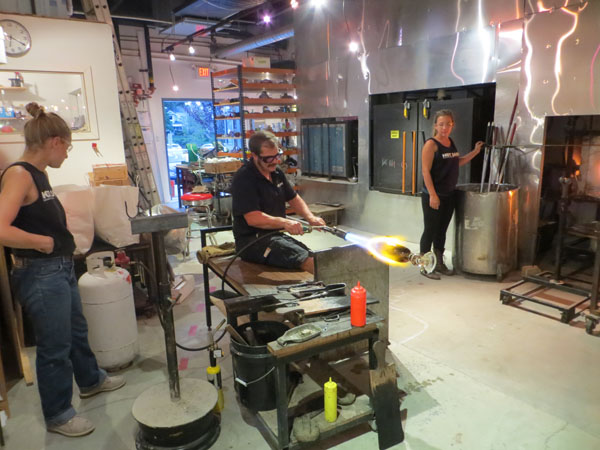 We have a tight knit group of Glassblowers that work here and they have learned to blow glass in many different manners. There are people with degrees in glassblowing here, we have many people that have trained internationally and stateside. The 2 guys that started the business even have worked in glass factories in Europe!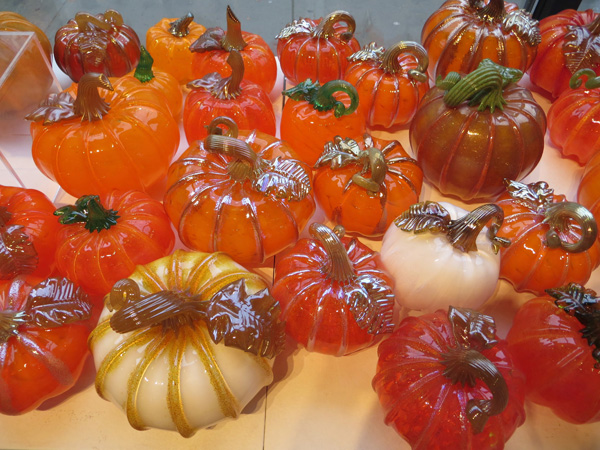 All that said, we would love to see you in the studio. Any day we are open you and your loved ones are welcome to stop by the studio to blow glass with us, do a bit of shopping, or just watch!  We look forward to seeing you soon in the shop or at the upcoming Art Star Asbury Park event!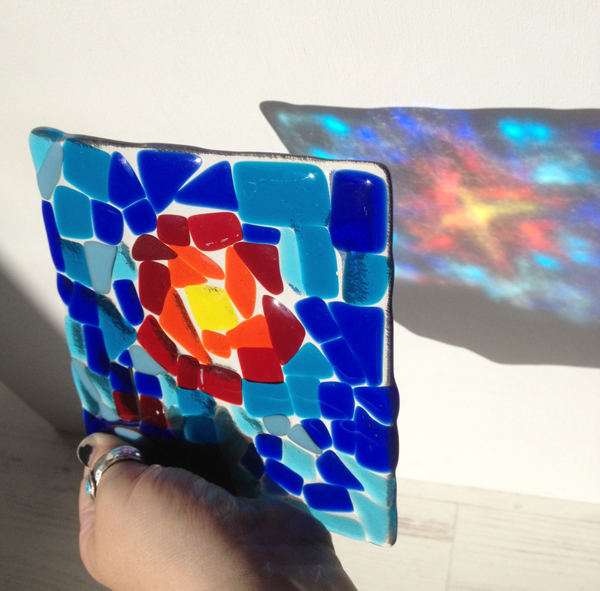 Visit Hot Sand's booth at this weekend's bazaar and  make a small sun tile for $24 or a large one for $36! They will fire it in their studio and you can either pick it up later or they will ship it to you for a small additional fee. See you there!