Photos + Tutorial by Bonnie Kaye Whitfield
I am obsessed with this book form. It is the fastest way to turn a simple sheet of paper into an 8-page book, all without gluing or sewing. Use this tutorial to whip up a quick notebook, zine or to quickly transform an old work of art.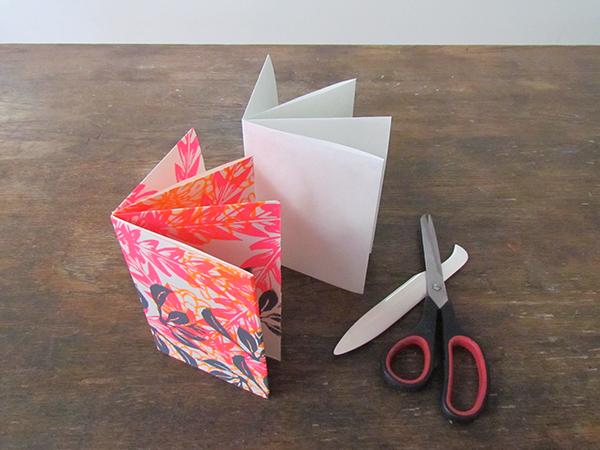 You will need:
paper – either blank or an old print, etc
scissors or cutting knife
bonefolder – optional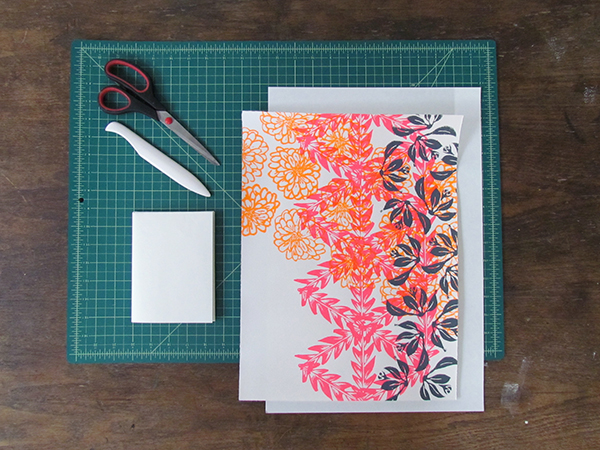 Gather your materials. I'll demo with a blank sheet of 12 x 18" paper, but I also have an old test print to make into a book, too.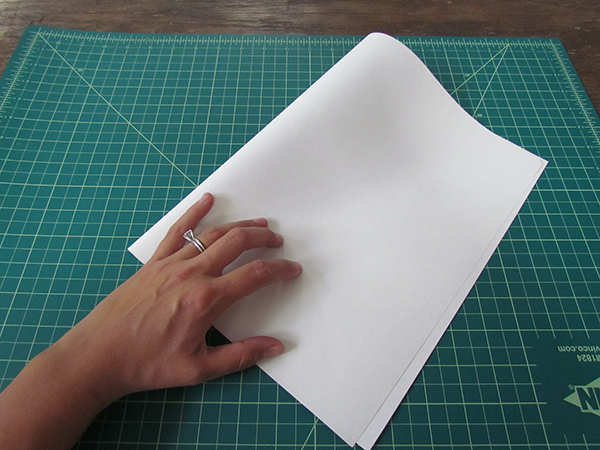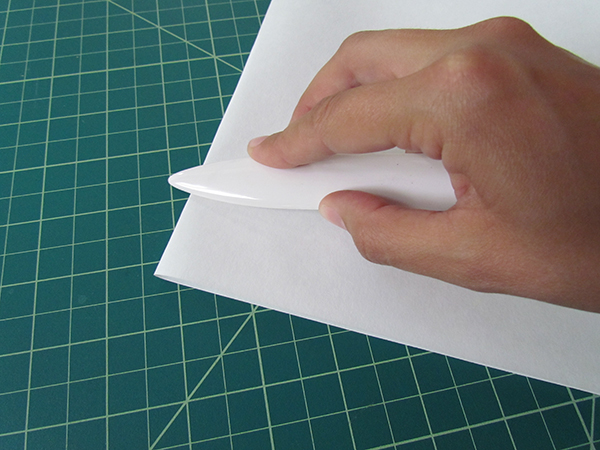 Start by carefully folding your paper in half, with the shortest ends together (like a "hamburger"). If you have a bonefolder, a super handy tool for making tight creases, then use it. Otherwise, your finger/fingernail will work just fine.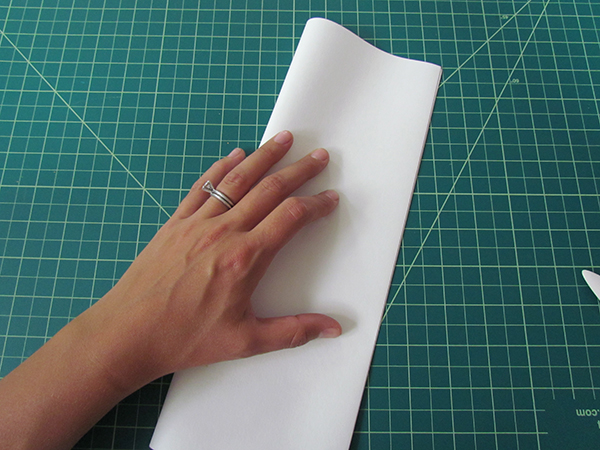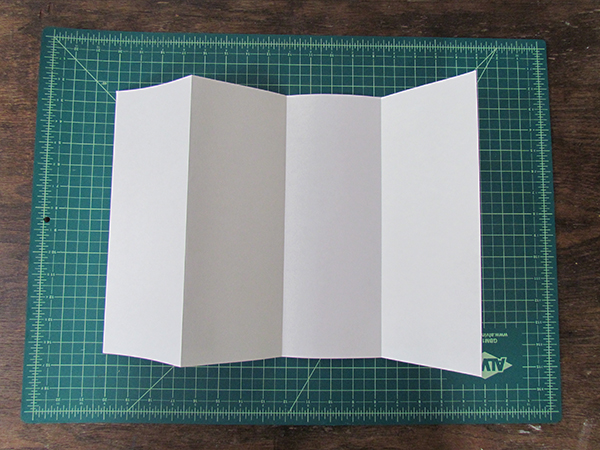 Next, fold your paper once more in the same direction. When you open it, you should have 4 sections created on your paper.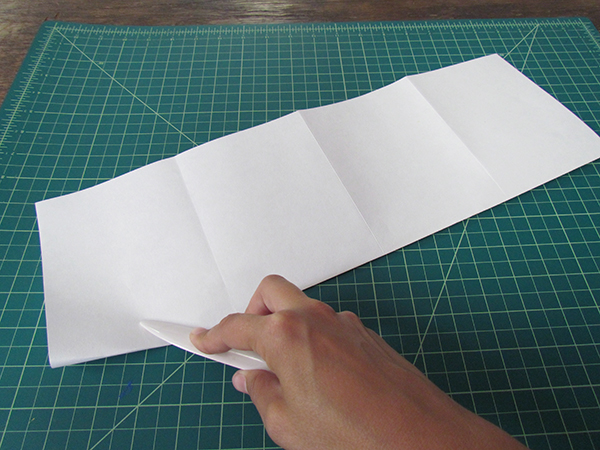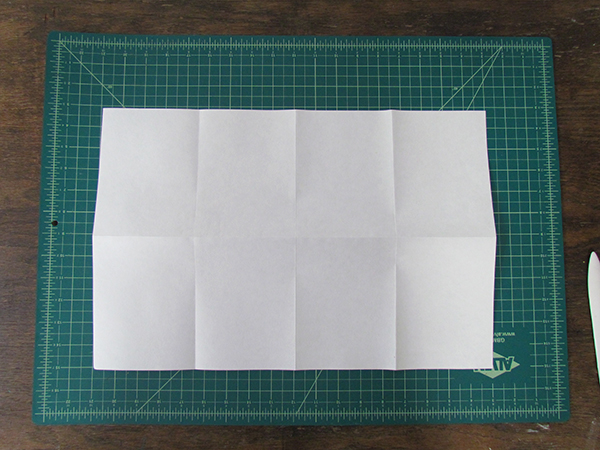 Then fold your paper in the opposite direction, where the longest ends touch (like a "hotdog"). Make a tight crease. When you open your paper up you should now have 8 sections.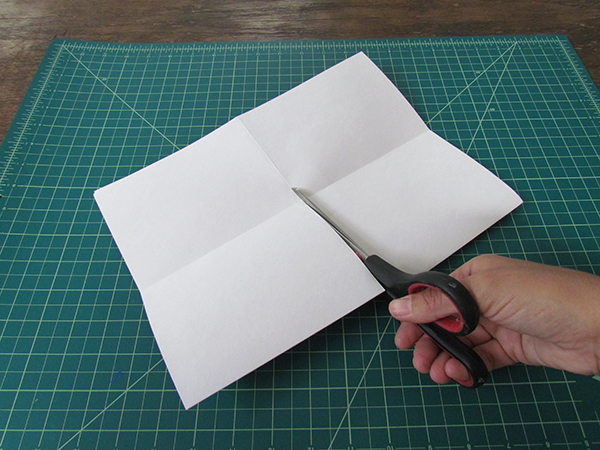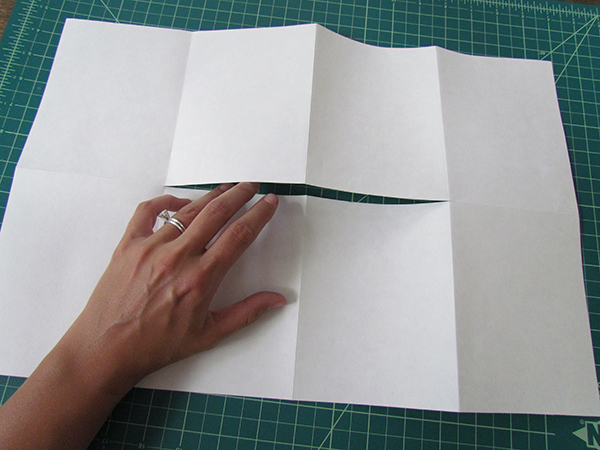 Fold you paper back in half again, on the very first crease you created (like a "hamburger"). Hold the paper carefully, and begin to cut into the folded edge on the crease – STOP when you get to the corner where the 4 creases come together. When you open your paper, it should look like you have a big slit in the middle.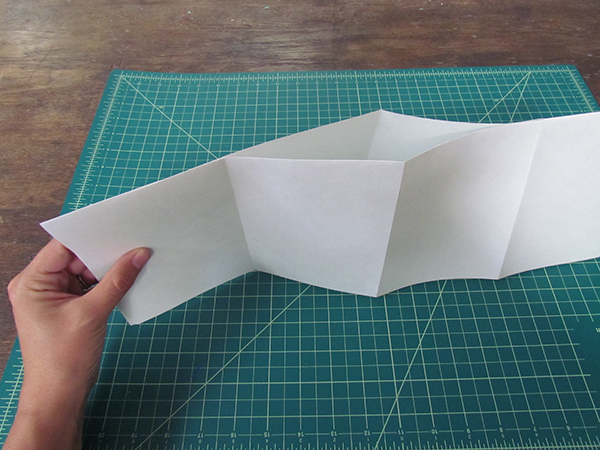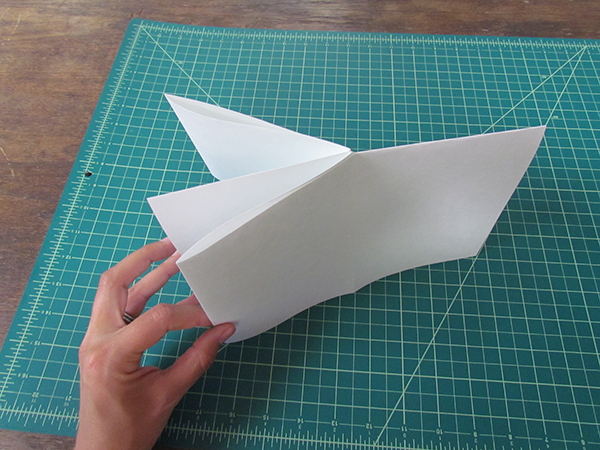 Refold you paper long ways (like a "hotdog") and begin to squeeze the two ends of the paper together so that the hole in your paper closes to form 2 more pages. Fold these 4 page "spokes" together to close the book. Sometimes the book has a mind of its own, and you just let the pages tell you how to close up the book.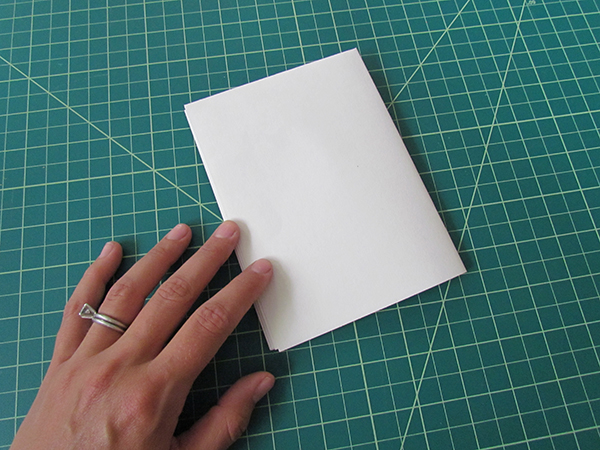 And there you have it, your new 8-page, no-glue, no-sew book!
—————————————————————————————————————–
Bonnie Kaye Whitfield designs and screen prints home textiles + paper goods under the name, Bonnie Kaye Studio. Products are created to inspire memories at home and around the table. A donation is made with every purchase to help feed hungry Americans.