Tough Luv is a Philadelphia based fashion brand blending rock and roll, loungewear, and contemporary design aesthetic for effortless, edgy style.

Tough Luv is the creation of designer Elaine Lai. After working for several well-know fashion brands in Los Angeles, she fell in love with the process of garment dying and the endless possibilities and uniqueness that could be achieved when subjecting finished garments to hand treatments and dyes. Combined with an eye for fine details, and a passion for music and art, the groundwork for the brand was laid.
Today, Elaine has taken the brand to the next level. With distribution in nationwide, Tough Luv is proudly made in the USA, and is sold in over a hundred boutiques and specialty stores nationwide. Tough Luv transforms staple fabrics like American cotton tee-shirt jersey and fleece into fashion forward designs without sacrificing wearability, comfort, or detailing. Tough Luv seamlessly blends edgy street looks with feminine touches, resulting in a line that is cool, flirty, and fun.

Who Luvs Tough Luv?
The Tough Luv muse and mindset is always a large part of Elaine's vision for the brand. Though not any one specific person, when asked to describe her, Elaine knows exactly who she is. "Her taste is not mainstream. She likes music on the edge and style the same way. She enjoys live bands and gallery openings, fine dining and vintage shopping. She wears boots with her dresses and heels with her favorite tee. She is not trendy. She is successful, headstrong, and unique. She appreciates romantic notions but understands Tough Luv."
Our Designer: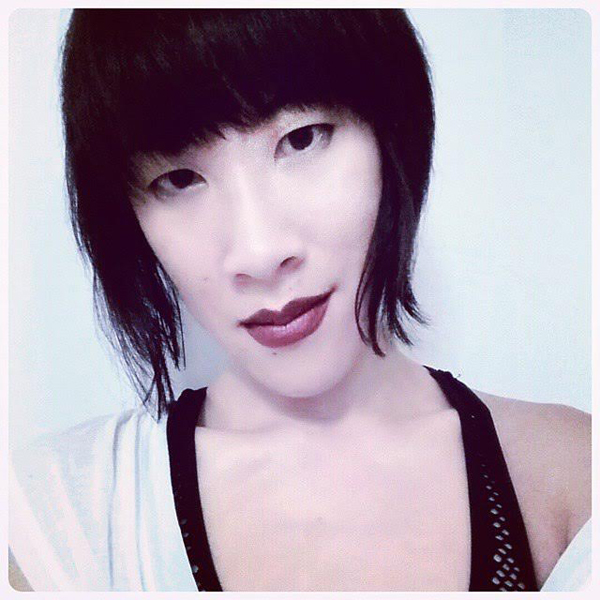 Designer Elaine comes from a family whose history is a melting pot of culture and inspiration. Her mother immigrated to America from Hong Kong and brought with her a passion for designing and making her own clothes, while her grandmother came to the United States in the 1940's from Scotland. It is this combination of cultures that defines Elaine as a designer, fusing old world European traditions with the functionality that fast-paced, technology-driven, metropolitan life demands.
Elaine attended OTIS College of Art and Design in Los Angeles where she studied fashion design but later dropped out. Instead, she received a Certificate of Completion from the famed Central Saint Martins College of Art and Design in London for Experimental Fashion. Since then, Elaine has worked for several well-know fashion brands and has evolved into a well-rounded designer who takes pride, and specializes in American-made fashion, a passion that she applies when designing Tough Luv season after season.
—————————————————————————————————————
Visit Tough Luv Clothing Online http://toughluv.com/
And at our Upcoming Art Star Craft Bazaar in Asbury Park on July 25th + 26th, as well as our Art Star Pop Up Market at 2nd Street Festival on August 2nd!