Photos + Tutorial by Bonnie Kaye Whitfield
Here's a quick and simple image transfer for using matte medium and a photocopy of an image. It's a helpful trick for adding layers of imagery to mix media works of art. On the other hand, it can also be a beautiful way to create a piece for your home or a friend that encapsulates a memory or person.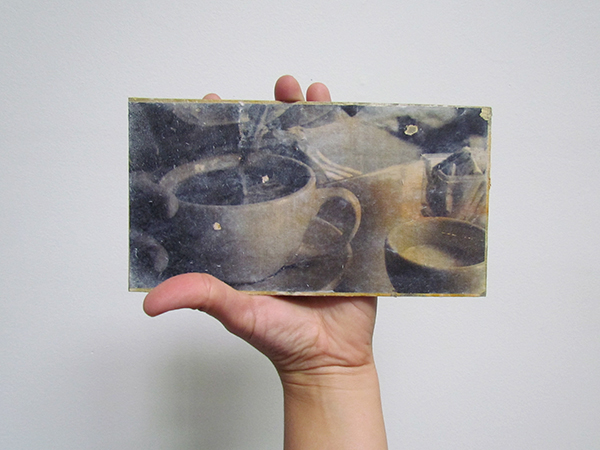 You will need:
photocopy of image to transfer / copy in reverse if it matters to the image
thick paper, canvas, or wood to use as background
matte medium
foam brush or wide brush
old plastic card or brayer
container for water
sponge (optional)
hair dryer (optional)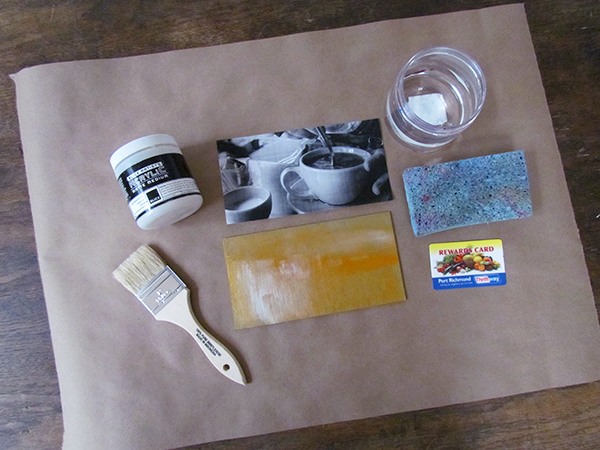 Gather your materials. Make a photocopy or laser print of your image that you want to transfer. You need the toner in the paper, so an ink jet print will not work. I recommend starting with a small image the first time you try this process.
Depending on your design or what you want to make, if you want a background to your image then you'll want to do that first. Go crazy, if you like, with painting a simple background using paint or ink washes. Let the background dry completely.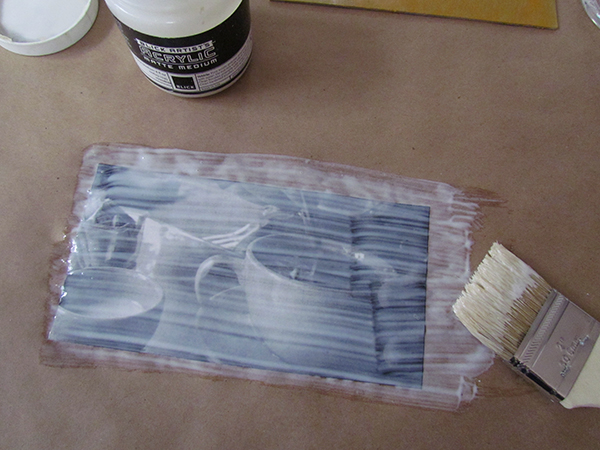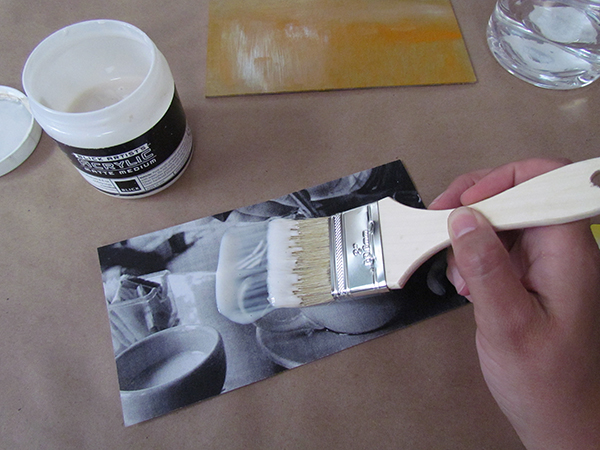 Cut out the image that you want to transfer, removing any excess paper. Using a foam brush, brush on matte medium on the frontside of the entire image, using a smooth and thick coat. Foam brushes are ideal since they don't leave many streaks, but any brush can work.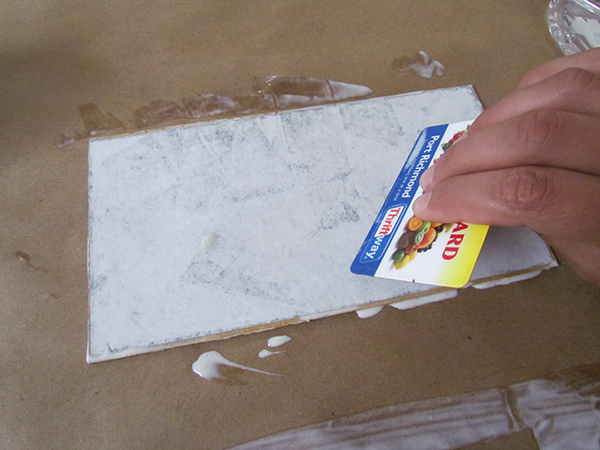 Flip the image over onto your background. Use a brayer or old plastic card to smooth out the image and make sure that it has solid contact to the background. Any air bubbles may result in small areas of the image not being transferred. Let dry completely. Feel free to use a hairdryer to speed up the process.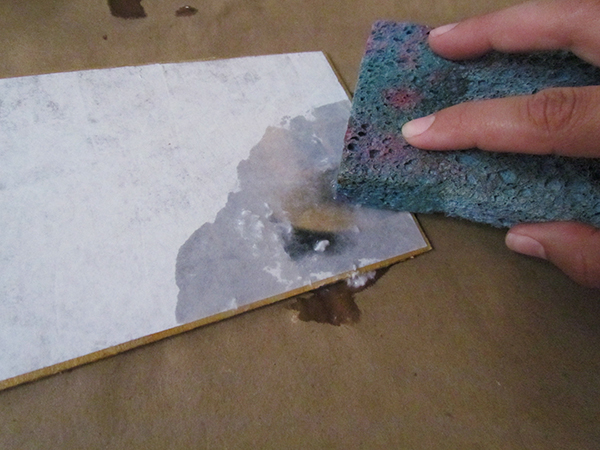 Once the image dries (the paper will turn opaque again), grab your water container and sponge. Slowly use a damp sponge (or your finger) and work in a small circular motion to begin to remove the paper backing. This might take a while so put on a good podcast or your favorite Netflix show.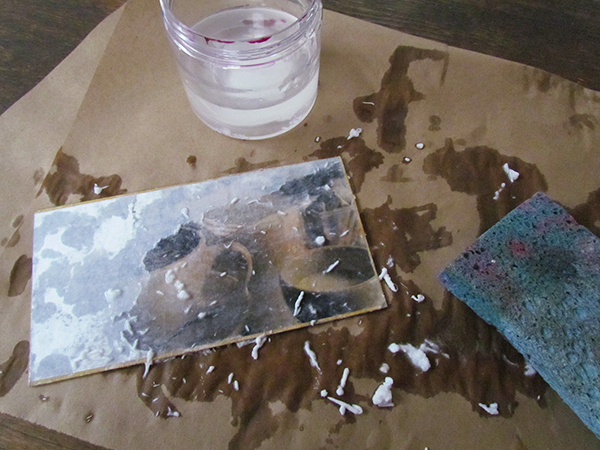 Try to work slowly, but if some of the transfer rubs off, it will just add to the rustic quality of the image. You'll likely need to repeat this process a few times. As the image dries, any fibers that are not rubbed off will continue to cloud the image. Once you get the image to your satisfaction, give the image a top coat of matte medium to seal it.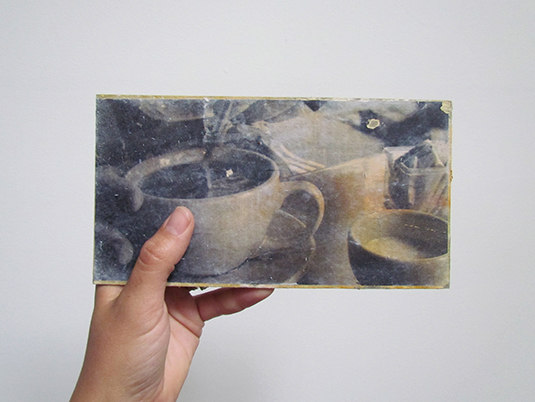 ————————————————————————————————————-
Bonnie Kaye Whitfield designs and screen prints home textiles + paper goods under the name, Bonnie Kaye Studio. Products are created to inspire memories at home and around the table. A donation is made with every purchase to help feed hungry Americans.