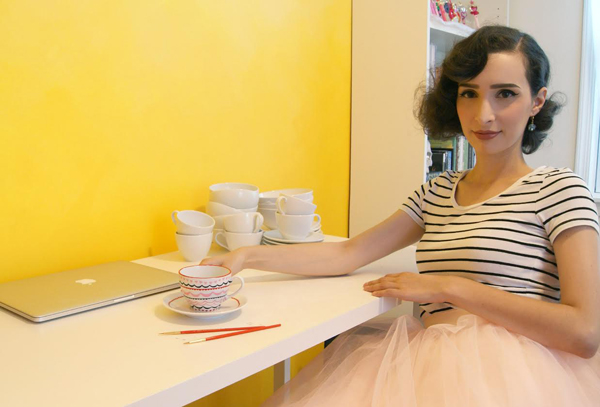 I'm Eve Mobley, the illustrator working as Cedar + Fawn, based in Baltimore. I studied digital illustration in my undergrad, it wasn't until I took an internship as a display artist at Anthropologie that I really fell in love with household objects as art. Cedar + Fawn actually began as my Senior Thesis project, and I've just kept it going ever since!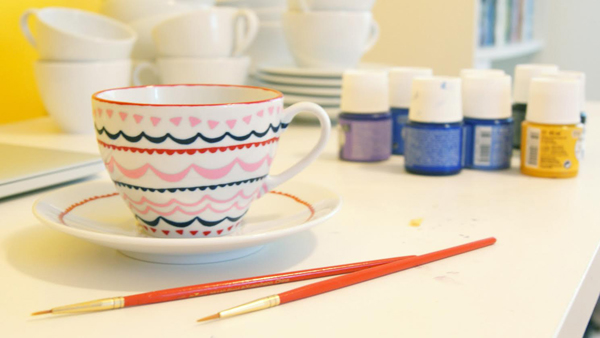 I have a love affair with the romanticized image of the 50's-era housewife, which is why so much of my work is geared towards the domestic setting, specifically the kitchen and dining. My illustrations are also influenced by feminine fashions, Parisian imagery, and colorful Scandanavian design.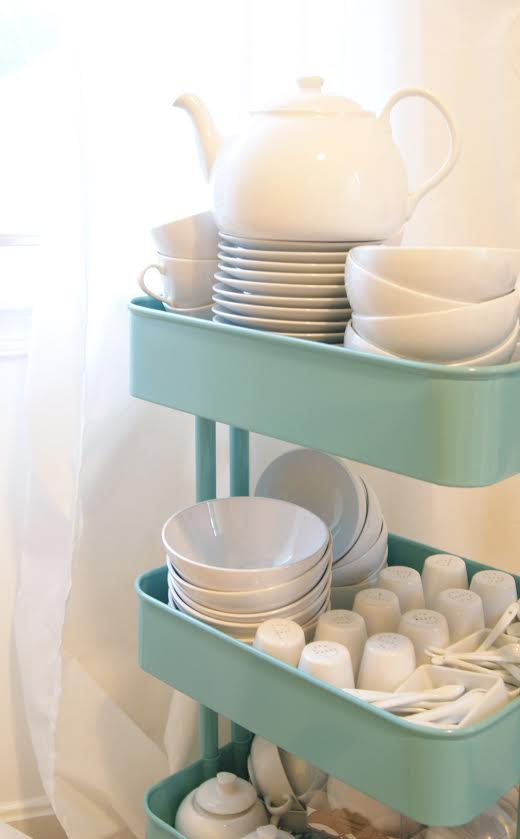 I collect all my "blank" dishes from restaurant supply wholesalers, but occasionally I'll score a vintage piece or two and do a special limited edition design. I'm very picky about the shape and form of the dishes I will buy to paint on. Because my illustrations are so minimal, every detail of the final object—how it looks on the table and how it feels in the hand—is extremely important.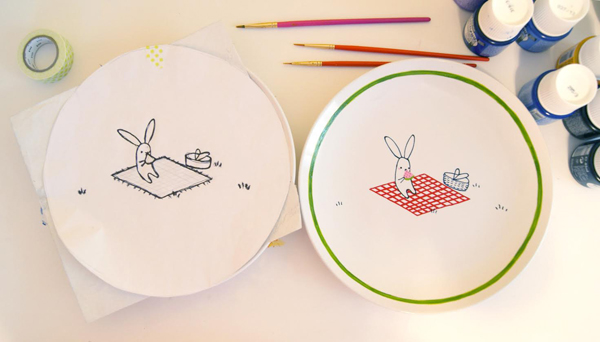 First I mark guides on the ceramic using a soft pencil or carbon paper, and then I use an overglaze technique to paint. As yes, I hand-paint each and every dish! Luckily, the more I repeat a design, the faster I get at painting it! After the paint is dry, the piece is fired again to set the paint and make the design permanent, food safe, and dishwasher safe. It's just as important to me to make a functional piece as it is to make a beautiful one!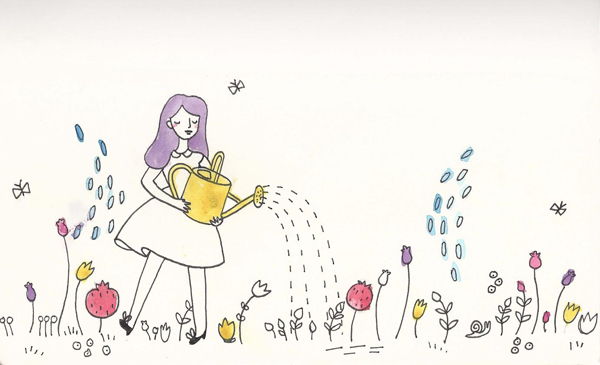 More often than not, the illustration you see on a dish is a doodle copied straight from my sketchbook. I try not to make too many revisions from paper to plate, because that relaxed, lazy line of the original doodle is exactly what makes the image so charming! The warm and approachable personality of an airy doodle is the perfect complement to the solidity of a heavy ceramic dish.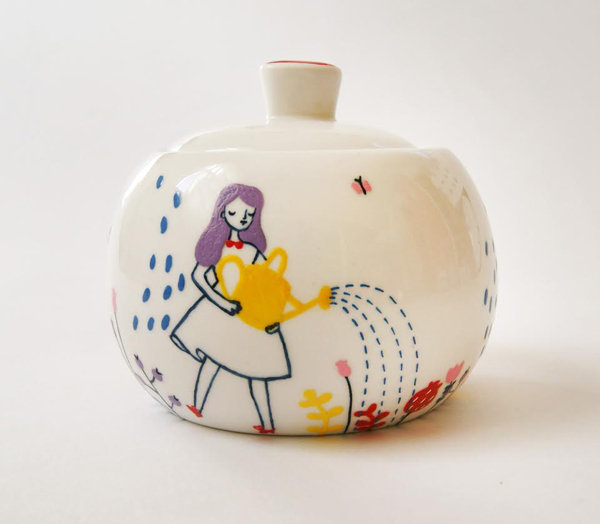 You can find my work for purchase online, as well as at all of the Charm City Craft Mafia's shows. To see all designs past and present, and to take a peek at my 2D illustrations, check out evemobleyillustration.com!
—————————————————————————————————————–
Make sure to check out Eve's work at our upcoming Art Star Craft Bazaar in Asbury Park on July 25th + 26th. This will be her first Art Star event!