I'm Leanne Tremblay, the weaver behind Loomination, based in Lowell, MA. I fell in love with weaving as an art student and bought my first loom right after grad school, almost 10 years ago. After working in arts and nonprofit administration for several years, I took my business full time in the fall of 2013.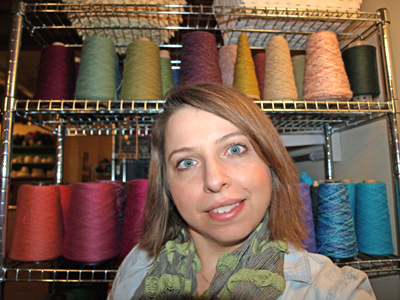 My studio is in a giant live/work industrial loft at Western Avenue Studios & Lofts in Lowell, MA, a complex of historic mill buildings that are home to over 300 artists. Lowell was the birthplace of the American Industrial Revolution and there are dozens, maybe hundreds, of old mill buildings that have been transformed into studios, condos, schools, restaurants, and small businesses.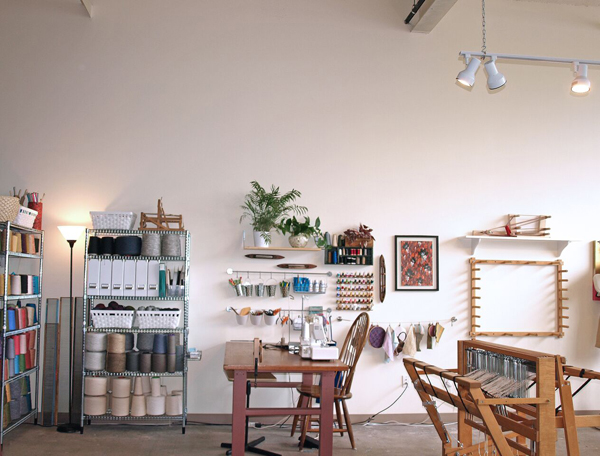 A lot of artists and craft hobbyists talk about their tendencies to hoard fabrics, beads, paint, pretty much any kind of supply they can get their hands on. Here at Loomination, it's all about the yarn. I usually have about 250-300 pounds of yarn on hand, and I use it up really fast!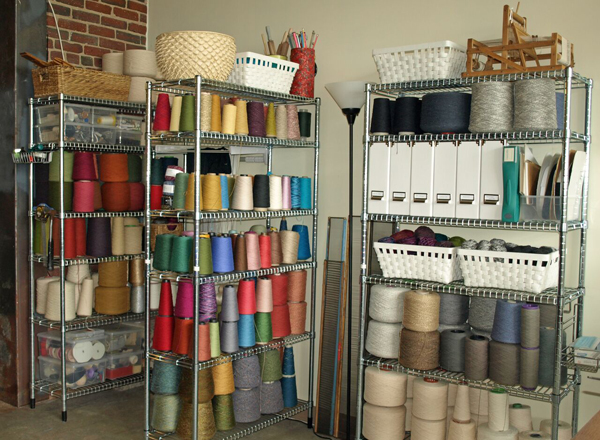 Every product I create is made using fabric that I have woven myself. I start with the yarn (of course!) and thread it on to my vintage handloom, a huge wooden machine that is operated by hand. It can take up to 8 hours for me to prepare the loom before the actual weaving can begin. After the fabric is woven, the next step is to wash and shrink it before sewing into the final product. The fabric shrinks A LOT, usually 15-25% for most pieces, although it depends on the fibers I'm using. Calculating shrinkage is a big part of the process.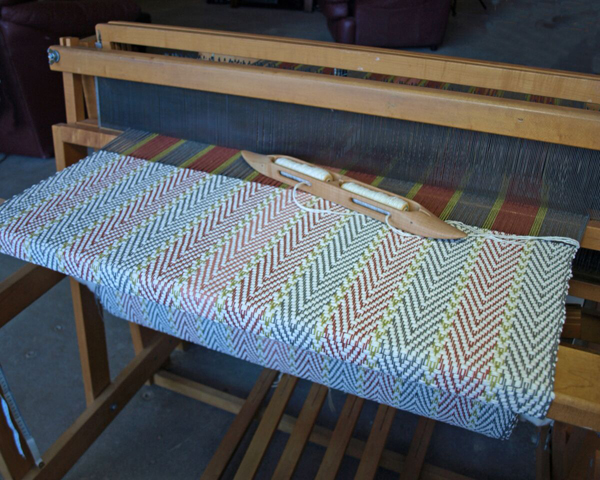 My newest collection of tableware – tea towels, placemats, and table runners – is what I've mostly been working on lately. I just started making placemats a few months ago and I'm a bit obsessed with them – there are so many different color combinations that I've been dying to try. Most of my home textiles are inspired by vintage feed sacks and ticking fabrics, everyday designs that are timeless and classic.
Another project I've been excited about is a series of limited edition bamboo scarves. I love to play with color, so I've been hand dying a lot of the yarn, but many of the pieces are black and white, giving a stark, graphic contrast. Bamboo might just be my favorite yarn to work with and to touch. It is SO soft and has a wonderful sheen and drape. It's like silk, but even better, and is sustainable, which is a huge bonus.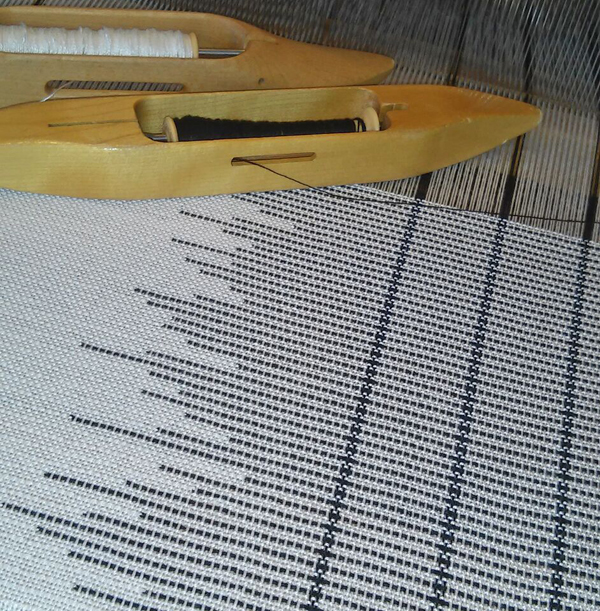 I'm really excited to participate in the Asbury Park Art Star Craft Bazaar – it's my first ever show in New Jersey! The location is just fantastic and a few of my friends – Christine Brown of Fawn and Heather Wang Jewelry – are also coming down from Massachusetts, so make sure to come see us. You can also find my work online at www.loomination.net.