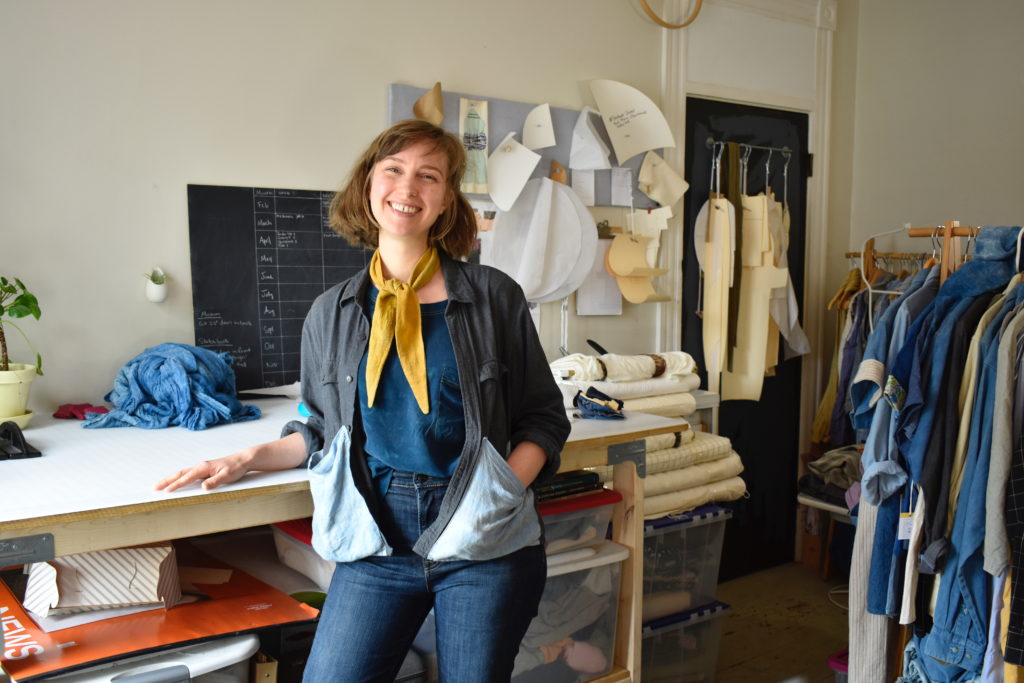 Hello! My name is Rebekah and I am the founder and designer behind Flux Bene, a zero-waste line of clothing and accessories handmade in Pittsburgh. Flux Bene was founded in 2017, after many years of fantasizing, planning, and brainstorming about creating a clothing line that was gender neutral, highly functional and creative- without creating a lot of waste.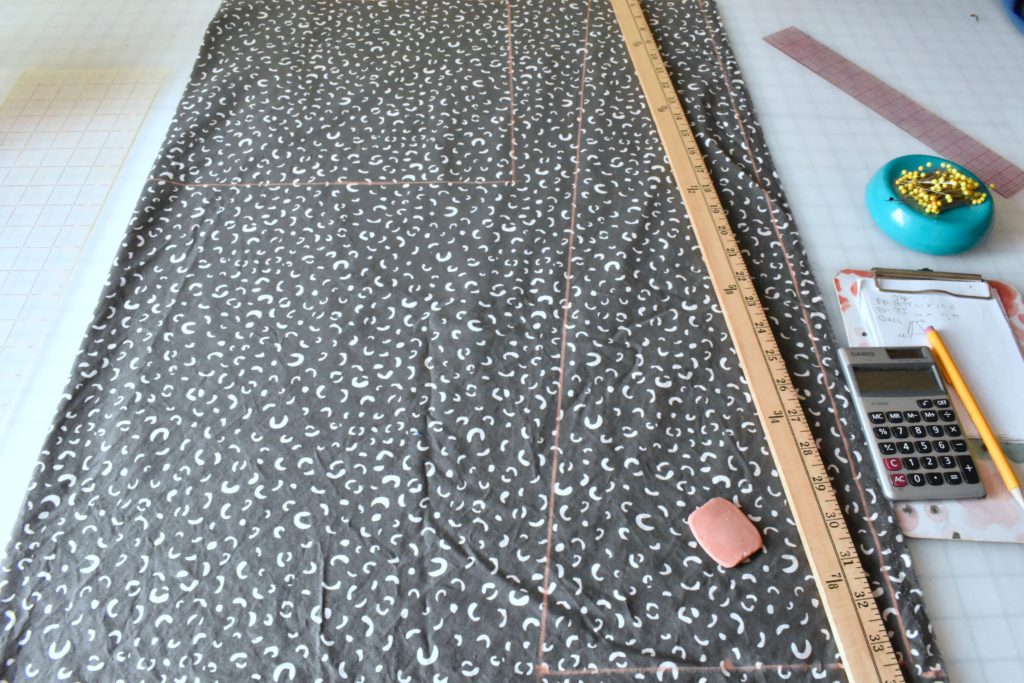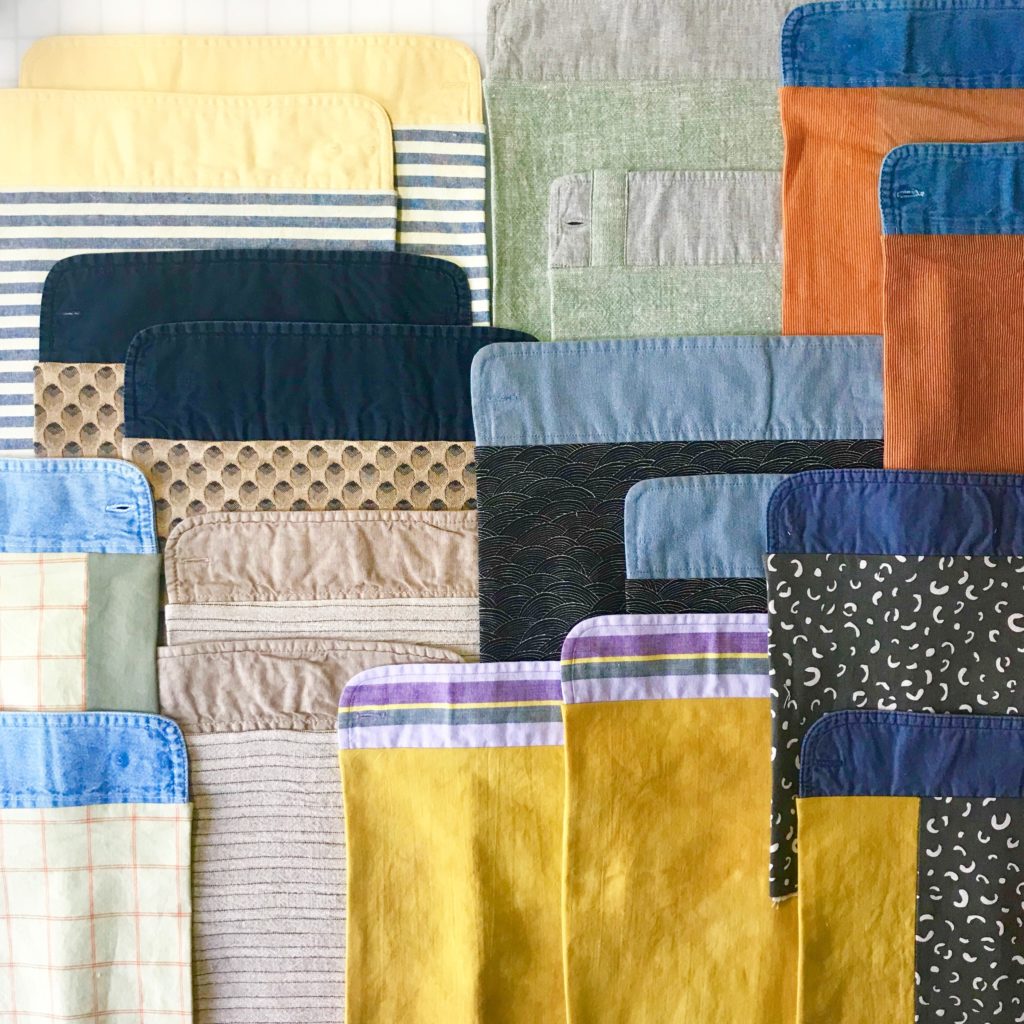 The Flux Bene design process begins by thinking about the clothing that we need. What do we wish was different about the clothing that we have? What doesn't seem to exist yet, or is there not enough of? For me, the answer has always been pockets. More of them, and bigger!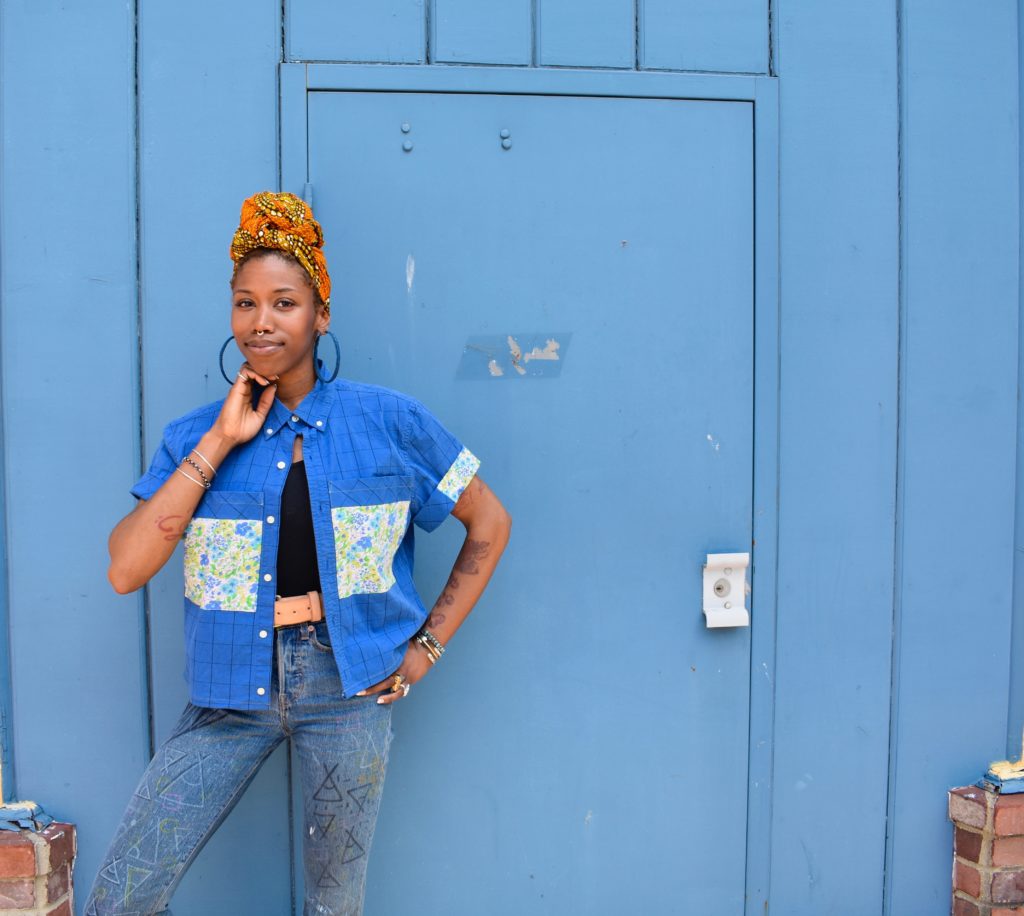 We seek out high-quality vintage and second hand garments, specifically looking for items that are unlikely to be worn in their present state. Next, we repair and sometimes dye those base garments before pairing them with second-market fabric (remnants and unused donated fabric) to recreate them into one of our original designs. In this way, we are able to give a second life to garments and fabrics that otherwise were going unworn and unused.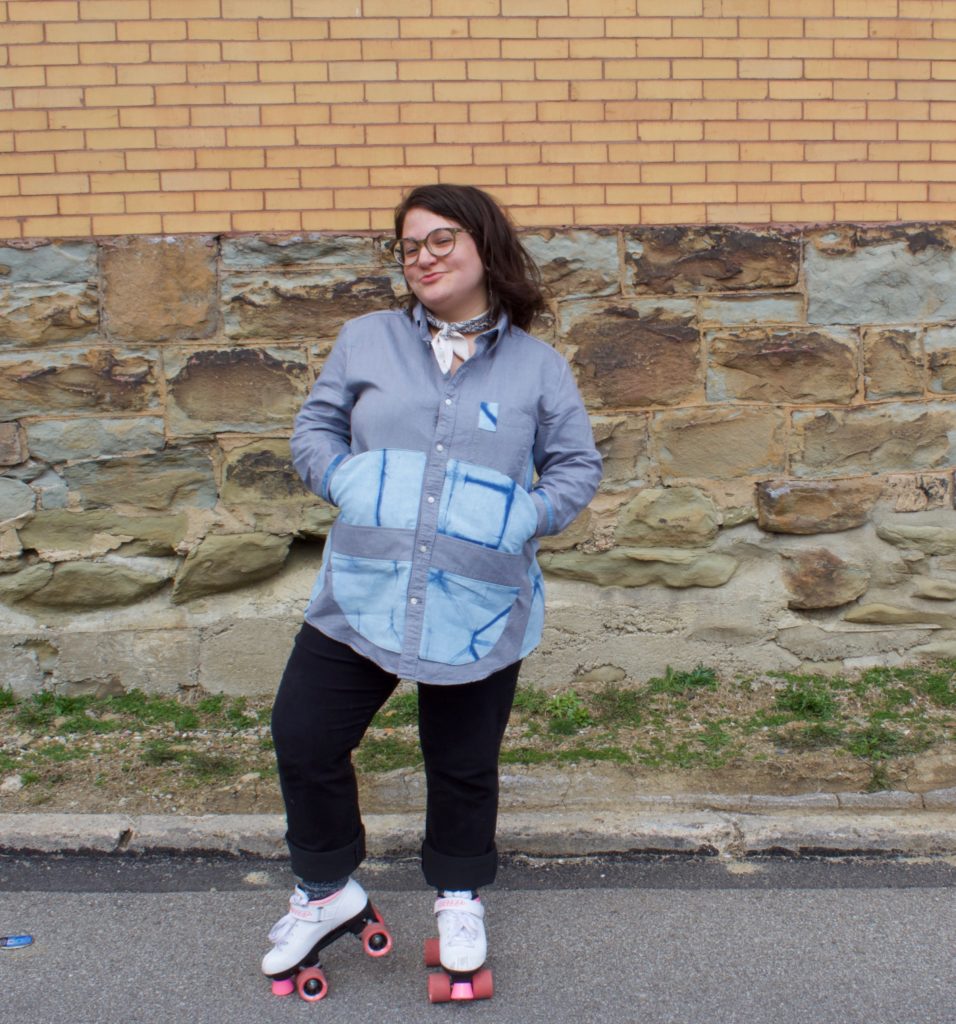 I strive to create work that will be worn day in and day out, and will help people to move confidently through the world. Transforming something unusable into a highly functional and well-designed piece is the most satisfying part of my work. Also, hearing "It has pockets!" when customers first try on my pieces is very rewarding : )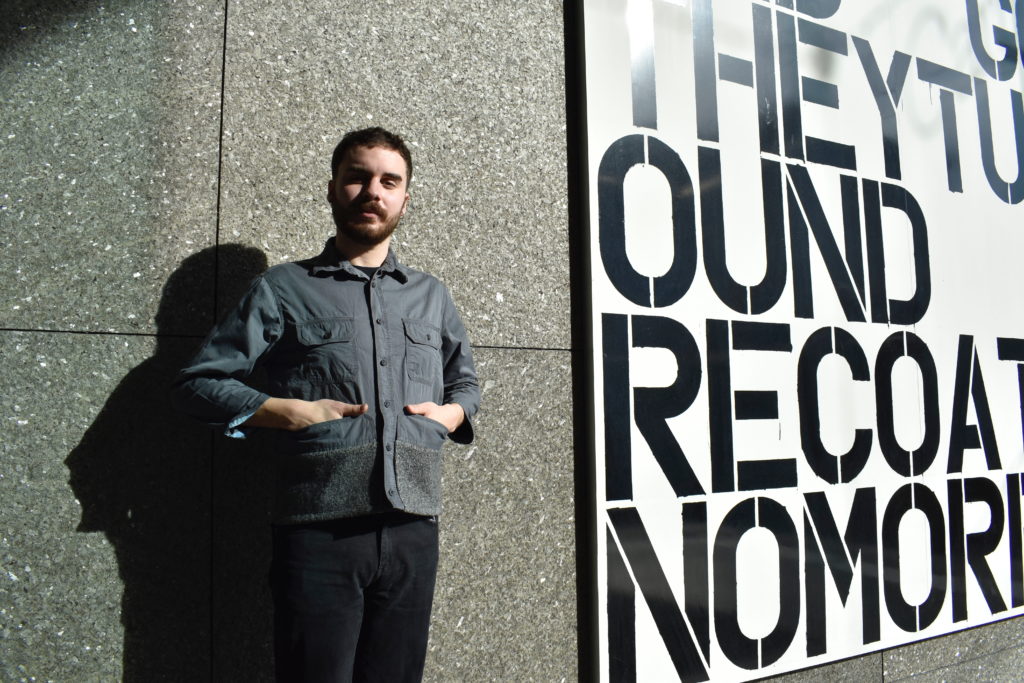 I was incredibly lucky to find an apartment and a separate studio space within the same building, so most of our design work takes place here. Every Flux Bene piece is sewn by myself and a small group of talented independent designers around Pittsburgh- and one who just moved to Philly!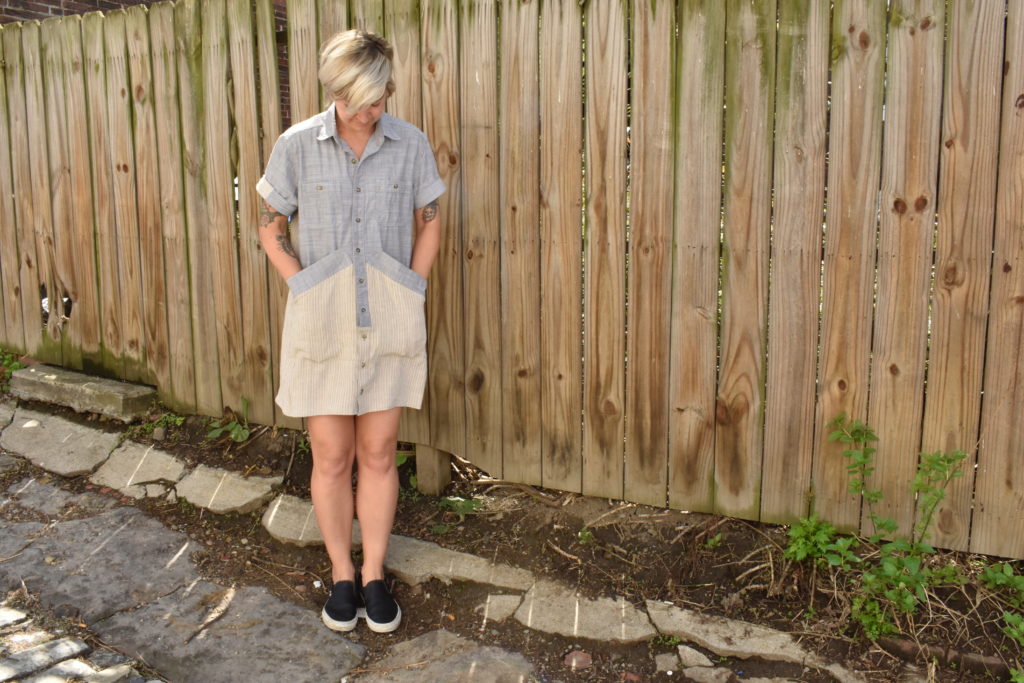 Due to using second market materials, all Flux Bene pieces are one-of-a-kind. This means that each one only exists in one size, and that sometimes it takes a little while to find your ideal Flux Bene piece. Because each one is so individual, it is very clear when someone finds the one that is meant for them. It's a special moment, and getting to witness that first hand is my favorite part about selling at markets.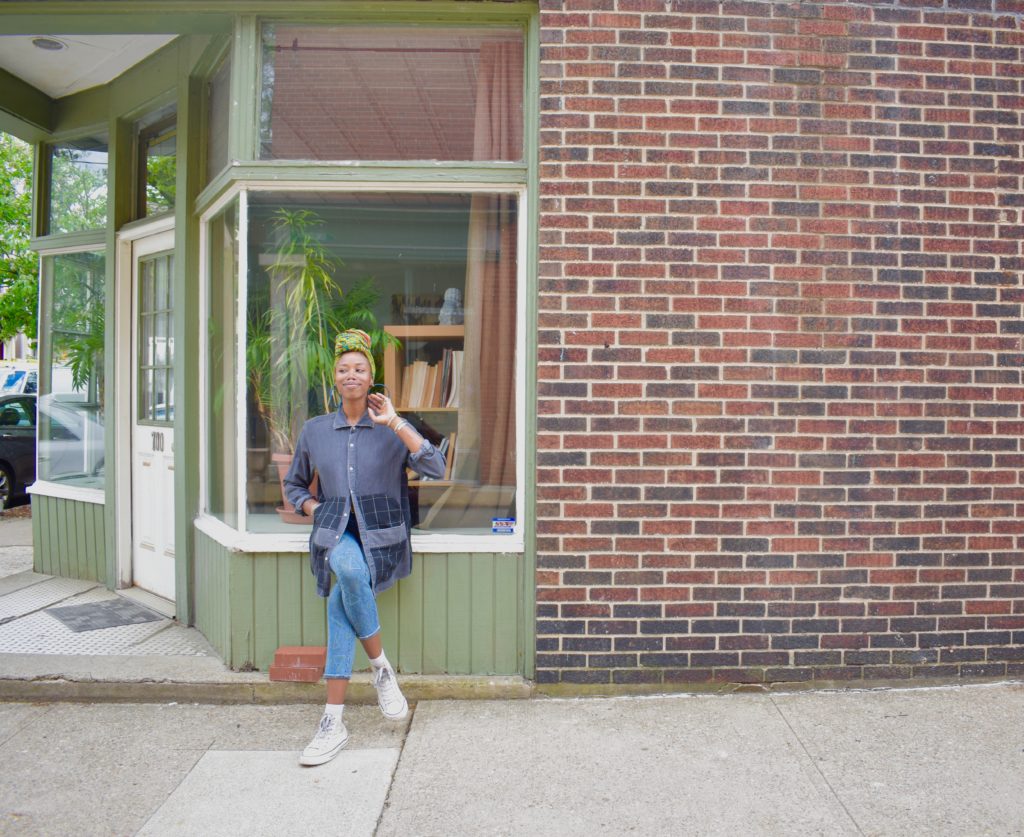 This will be my first time vending at the Art Star Craft Bazaar and I am so excited to share my work with all of you! You can find me in booth #79 with my good friend Mary of Vandalia Metal. You will love her jewelry! See you soon = ^ . . ^ =