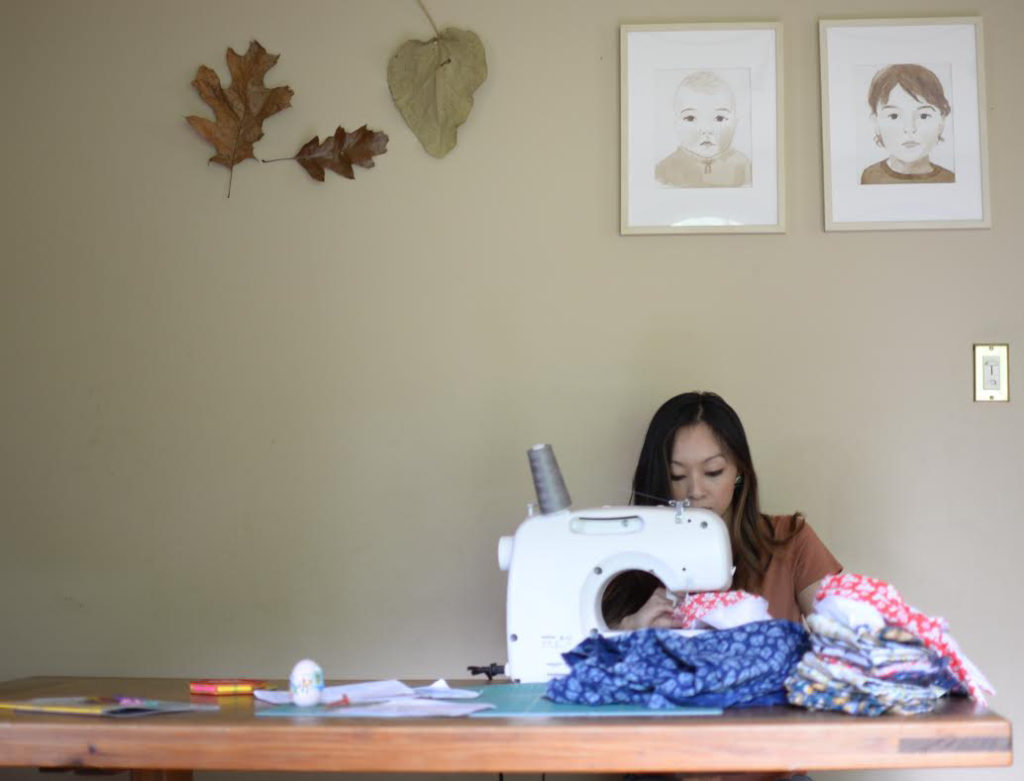 Hello, my name is Sokthy Eury, the maker of Oweee Baby Hats. I started crafting reversible infant/toddler hats in 2016 a year after having my first born, Owen. Before we knew it, we were calling him Oweee. While preparing the nursery with a tight budget and being inspired by my need for stylish and unique accessories for my son, I immediately found use of my husband's well worn button down shirts, transforming into hats, stuffed animals, and pillows. Since then, I've sought to thoughtfully repurpose fabrics from a number of sources, giving them second life through the thrill of the hunt – in finding the classic plaids, stripes, quirky, whimsy, or vintage inspired prints. My sourcing is typically via scouring fabric boutiques, Goodwill, flea markets, or donated scraps.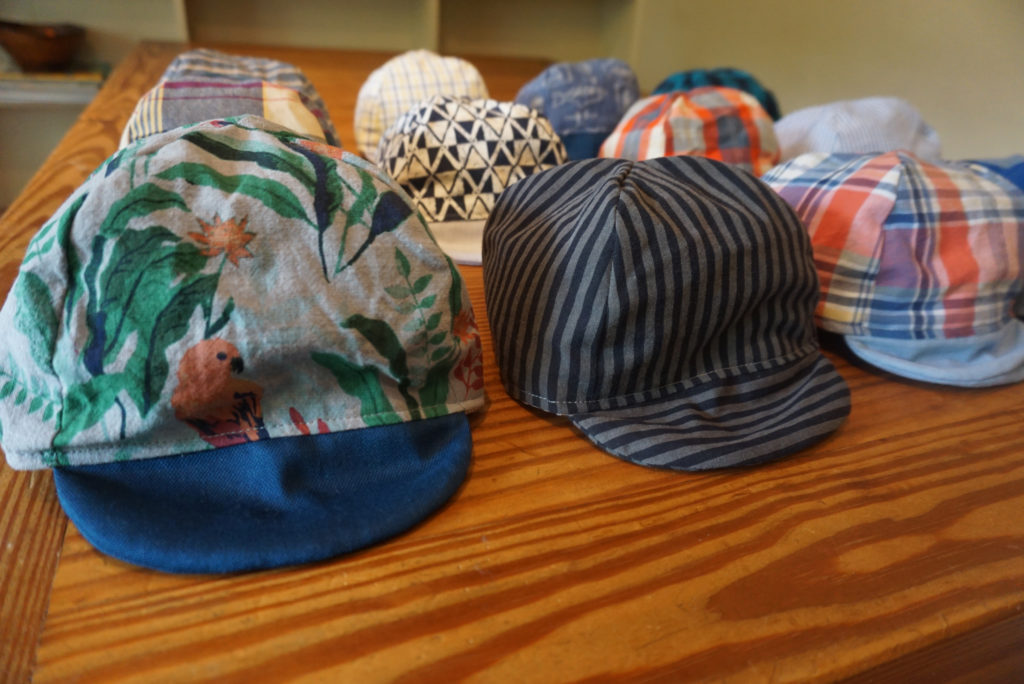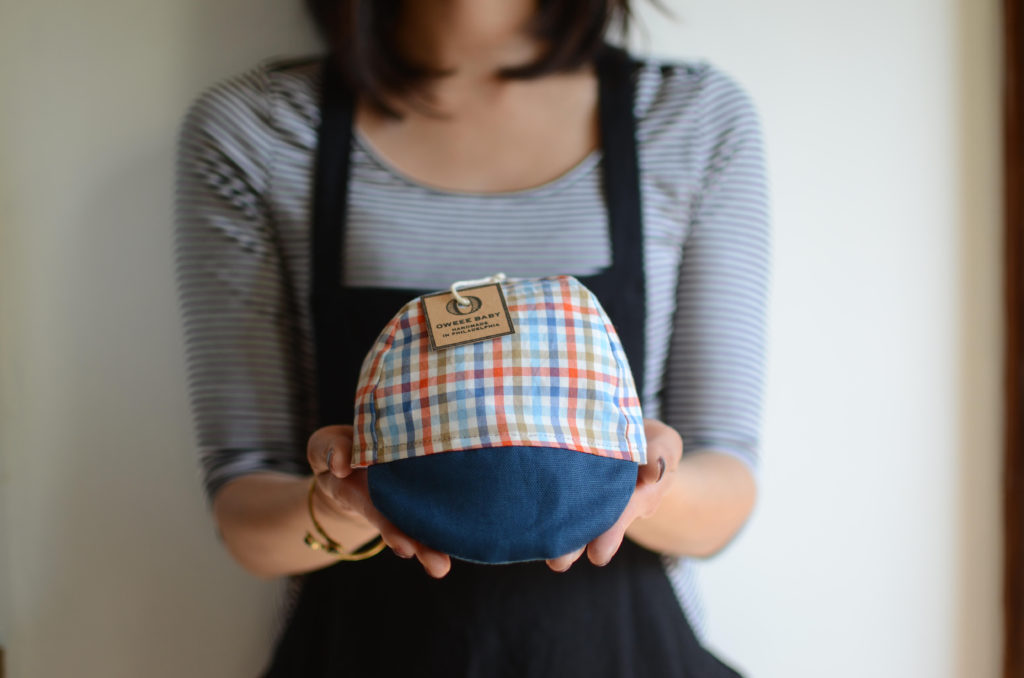 Since the arrival of my second child, I have taken on the role as a stay-at-home mom. "Sewing time" takes place between the kids' feedings, nap, or bedtime. My home sewing machine has ventured through every area of the house, but mainly resides at our kitchen table – where we like to hangout the most. While trying to meet deadlines, I blend my sewing with their play-time as a way to teach the kids about my work. Thankfully, they've shown semi-sporadic interest in attempting to cut, measure, and sew! This journey of motherhood has undoubtedly brought me the most joy and inspiration.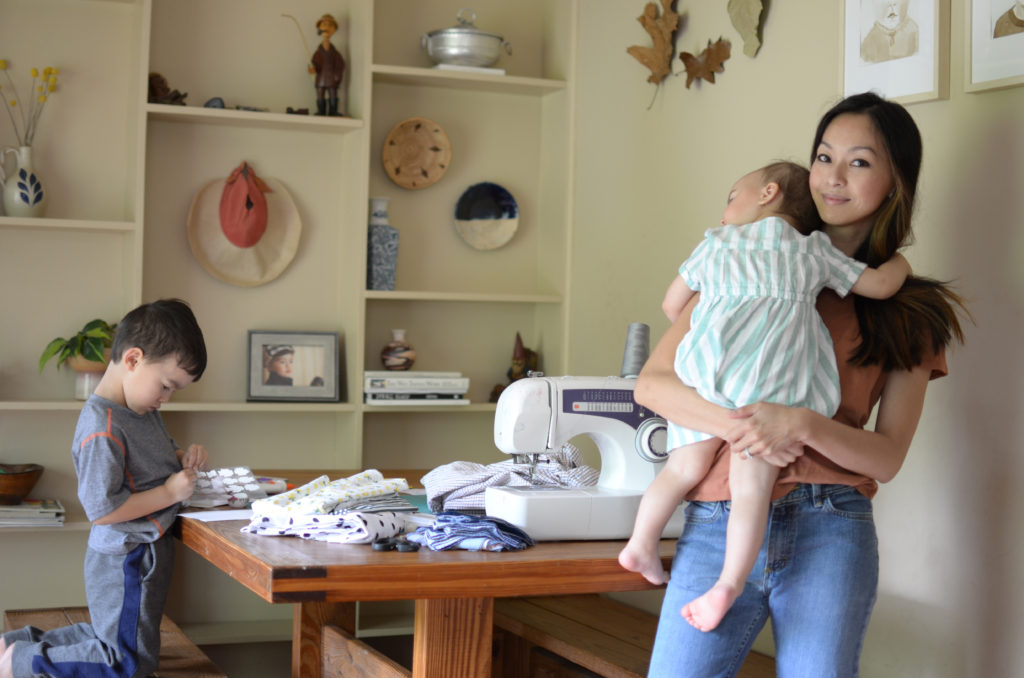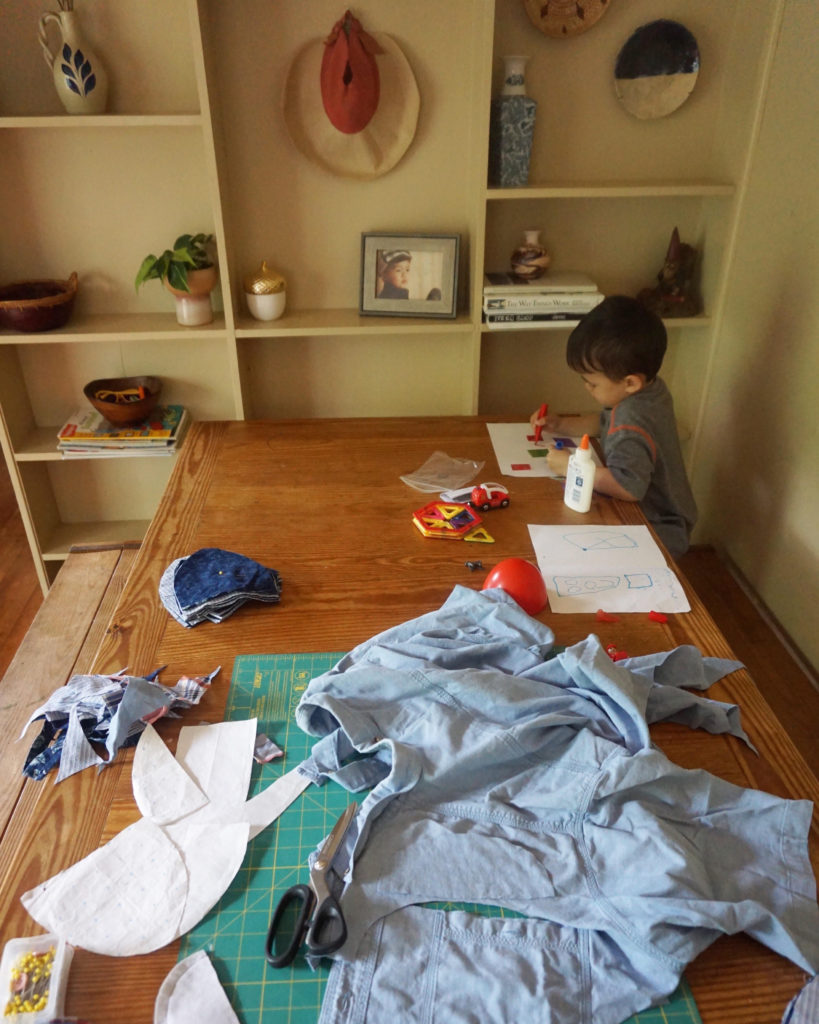 With my background in fashion design as well as being the daughter of a seamstress, I have utilized the skills I've learned to pattern-make prototypes of the styles of hats I envision. Although Oweee Baby Hats have always been unisex, I've recently extended the line to include styles with a more feminine touch. By simply tweaking the classic caps, I've incorporated a strap to be knotted as a bow on the back as well as added wider brims to take advantage of warmer weather. From summer hats to fleece-lined ear flaps, Oweee Baby Hats has every season covered!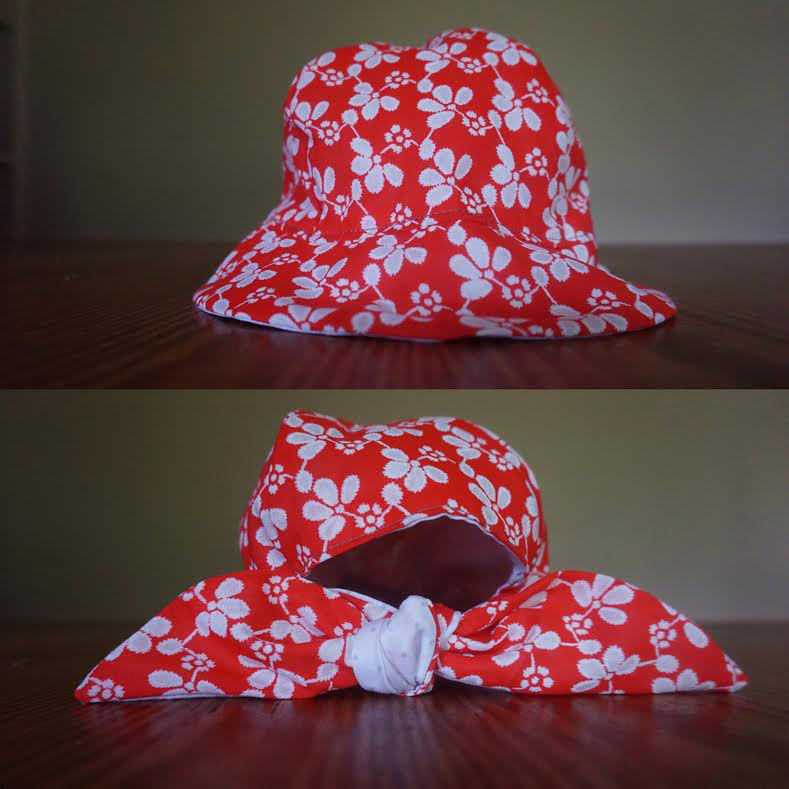 We're beyond ecstatic for our first showing at Art Star Craft Bazaar! Stop by our booth #32 to show some love.