Hello, I'm Erin Gardner, the artist behind Grey Fox Felting. My decision to launch my business came after I had my first child. I wanted to build a creative career that would allow me to work from home. An artist all my life, I had earned my MFA in painting, and I had taught myself how to needle felt after stumbling upon some felting materials in a small art supply store in southern Vermont several years earlier. My fascination with this art form has continued to grow since then. I still work out of a home studio, where you'll find me when I'm not building with blocks, running around outside, or reading to my two daughters.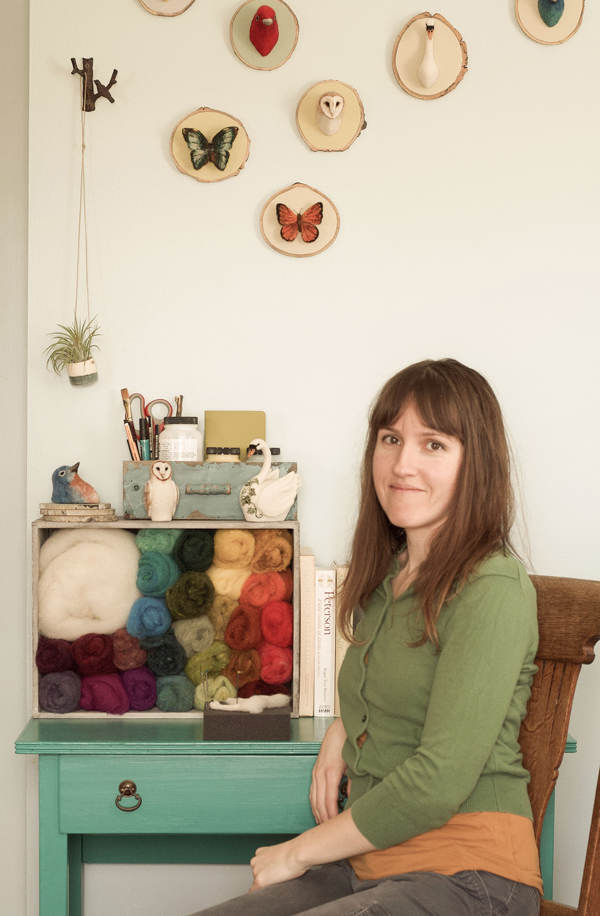 For those who are curious or may be new to needle felting, this portable and meditative art form involves the use of a special barbed needle that is repeatedly poked into a bit of wool to lock the fibers together, forming felt. Concentrated pokes in any area of the wool result in it becoming smaller and denser, thereby allowing one to sculpt a three-dimensional form. Different colors and layers can be added to build up the form and create detail.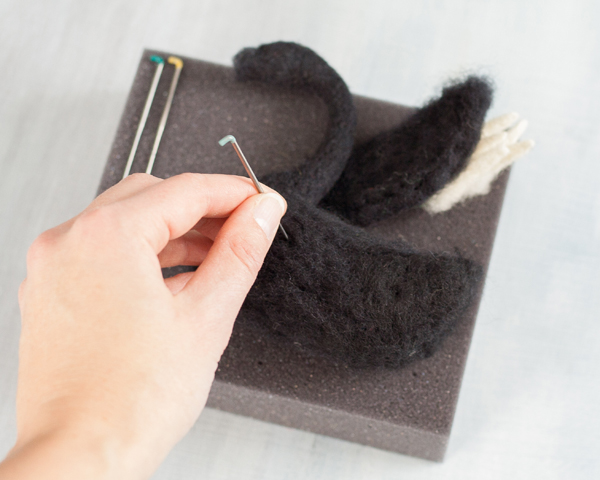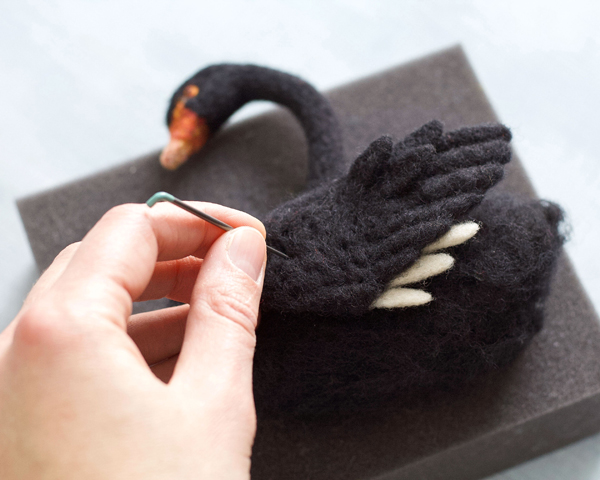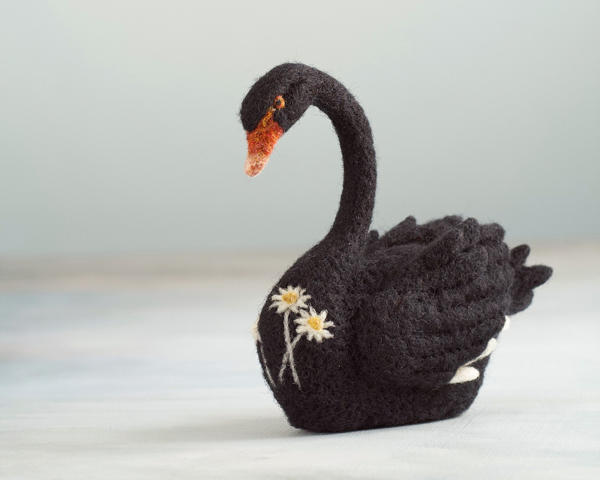 I love seeking out different animals to portray, and I often learn new facts about them in the process, be it scientific or symbolic. Each animal has a unique story. I also adorn some of my animals with floral and botanical imagery that is specific to either their geographic region or their cultural/symbolic significance. I have always admired arctic foxes, and it was while I was creating this one that I learned they are the only native land mammal in Iceland. I chose to adorn this fox with arctic poppies, a flower that is native to Iceland.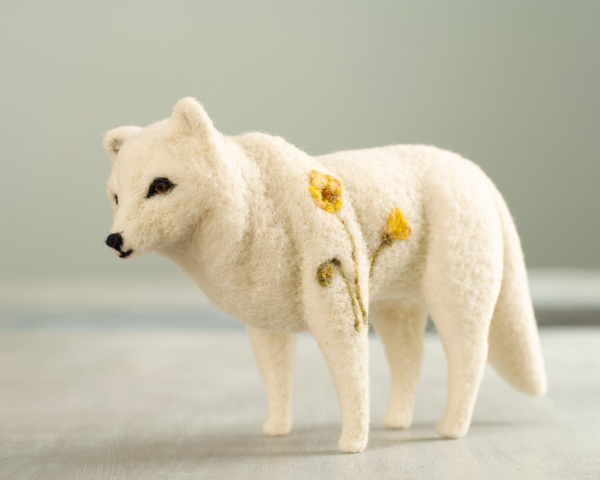 After researching so many materials and learning the different techniques that worked best for my own studio practice, I decided to begin offering the same wool and felting tools I use in my felting work, and I began to design my own line of felting kits. My line continues to grow, and you'll be able to find my newest kit at the May Art Star Craft Bazaar! See if you can guess whooo it is…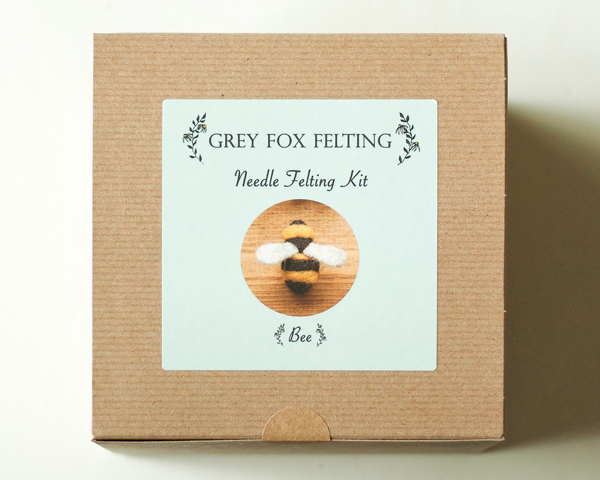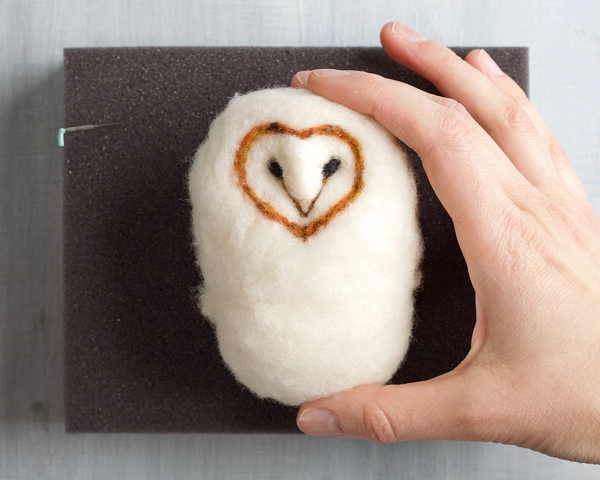 I hope you'll stop and say hello! You can also find Grey Fox Felting online:
greyfoxfelting.com
etsy.com/shop/greyfoxfelting
Instagram: @greyfoxfelting
Facebook: facebook.com/greyfoxfelting