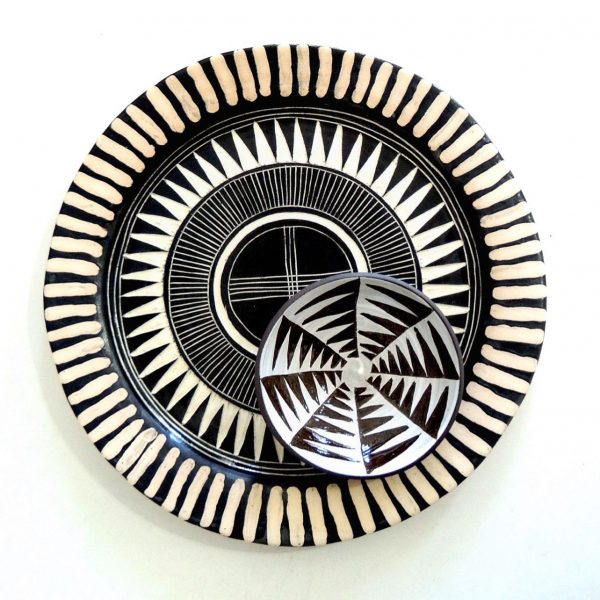 Hi there, my name is Lindsey and I'm a potter in Brooklyn, New York. My functional ceramics line is called Little Bear Pots, named after a frightful encounter with a black bear in a wilderness area of West Virginia, which I slept through.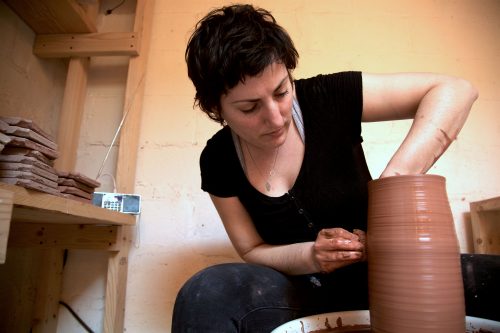 I create pieces that play with patterned surfaces, craters, and spikes–each piece is meant to remind us of vulnerability, like a fruit covered in thorns. Outside of my ceramic life, I do research for documentaries on social justice issues.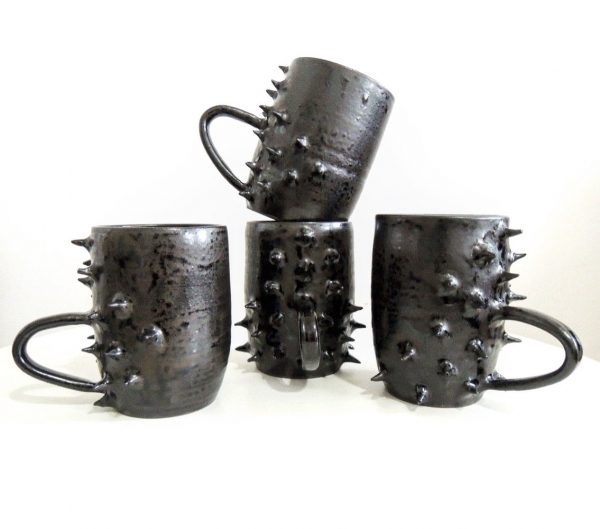 My home and studio are based in Red Hook, Brooklyn, which is a neighborhood filled with boxy warehouses, roll-top gates, and uneven cobblestone streets. It feels like a small village at the edge of the world, yet within spitting distance of downtown. I am fortunate to have studio space at Supersmith, a warehouse that has been converted into a workshop. When I walk out of my studio, I'm on a catwalk that overlooks a full-service woodworking area, a metalshop, and private studios with people working with 3D printers and poured concrete. The scene here has a real tip-of-the-hat to quality craftsmanship and forward-thinking design concepts, and I'm endlessly grateful to call these folks my creative community.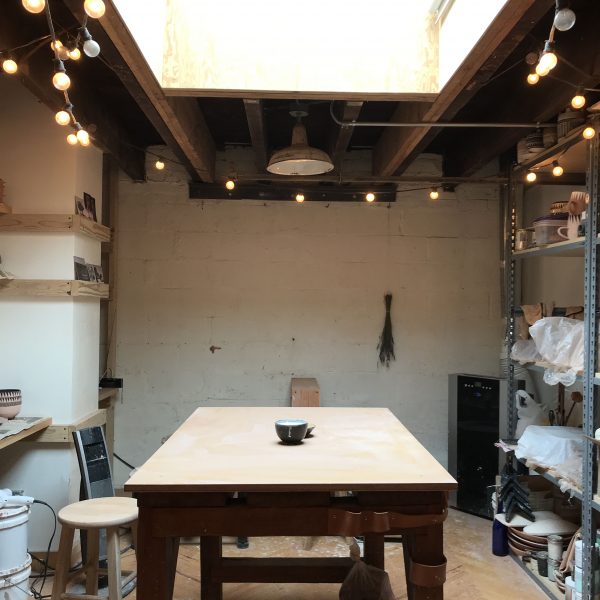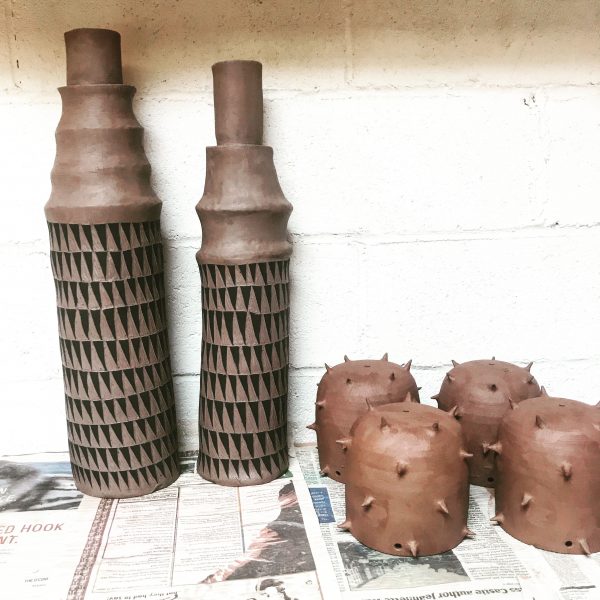 When I first started making ceramics about twelve years ago, I drew a lot of inspiration from indigenous ceramics traditions, particularly those of West Africa and Central America. I think some of that inspiration is still evident in my work in my love of shifting triangular designs and black-and-white surface decorations. I like how these traditional artists drew inspiration from their surroundings, even in subtly, almost abstract ways.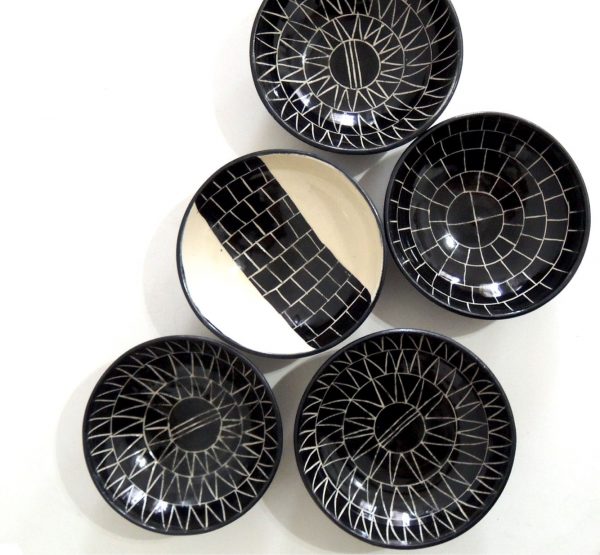 Over the past few years, I've been drawn more to my direct surroundings–the overlapping squared-off textures of the city blocks surrounding me. Squares, stripes, and triangles facing off against simple tower shapes with concrete-like textures. I've also been playing with animalistic spines in these rough, pockmarked textures; I like to think these objects are like hardened city-dwellers, rejecting touch and yet making you work for their affection.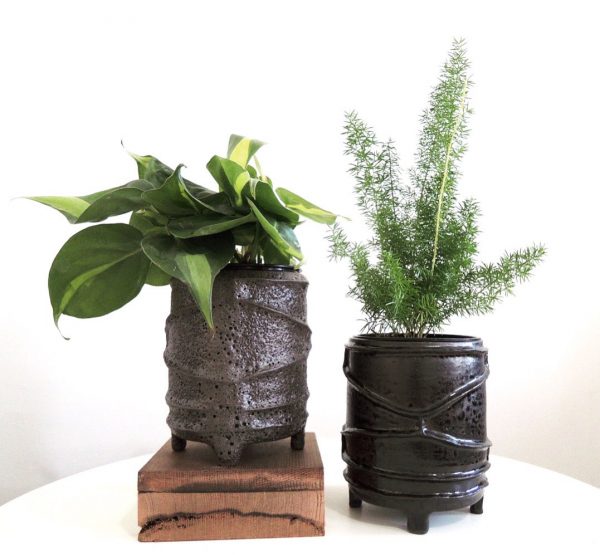 This will be my second year at the Art Star Craft Bazaar, and I look forward to meeting each and every one of you!
Visit Little Bear Pots Website and follow her on Instagram