Hello! My name is Roberta, and I am the maker at roberta massuch ceramics. I create handbuilt porcelain pottery, sculpture, and drawings at The Clay Studio (Philadelphia, PA) where I am a Resident Artist. I've been working with clay for over 16 years, 5 of them here in Philadelphia.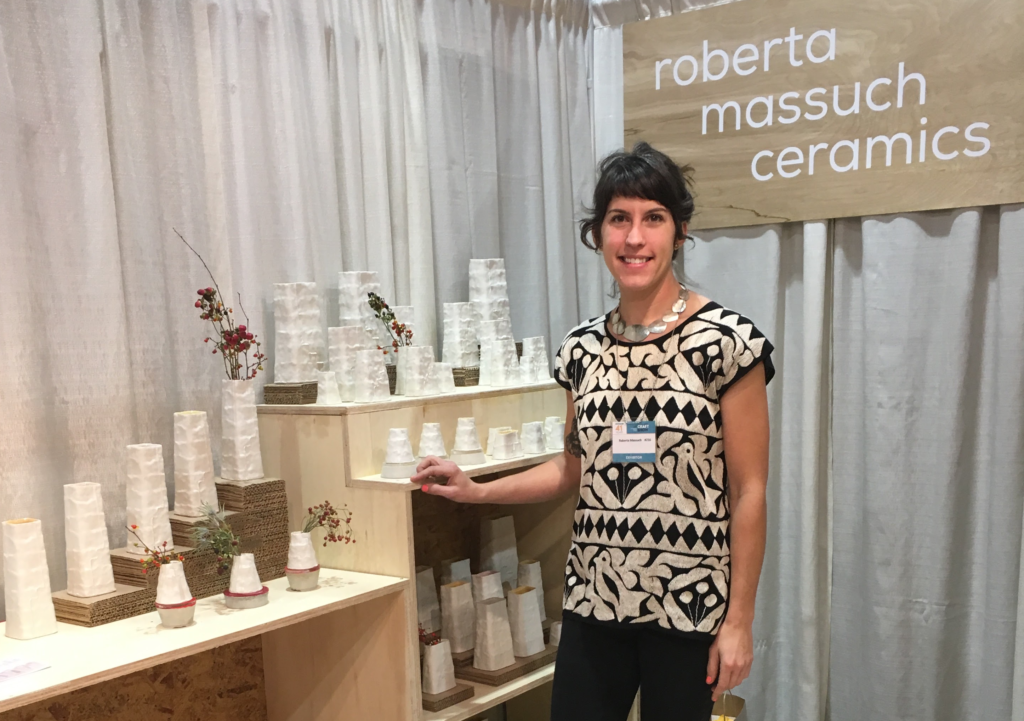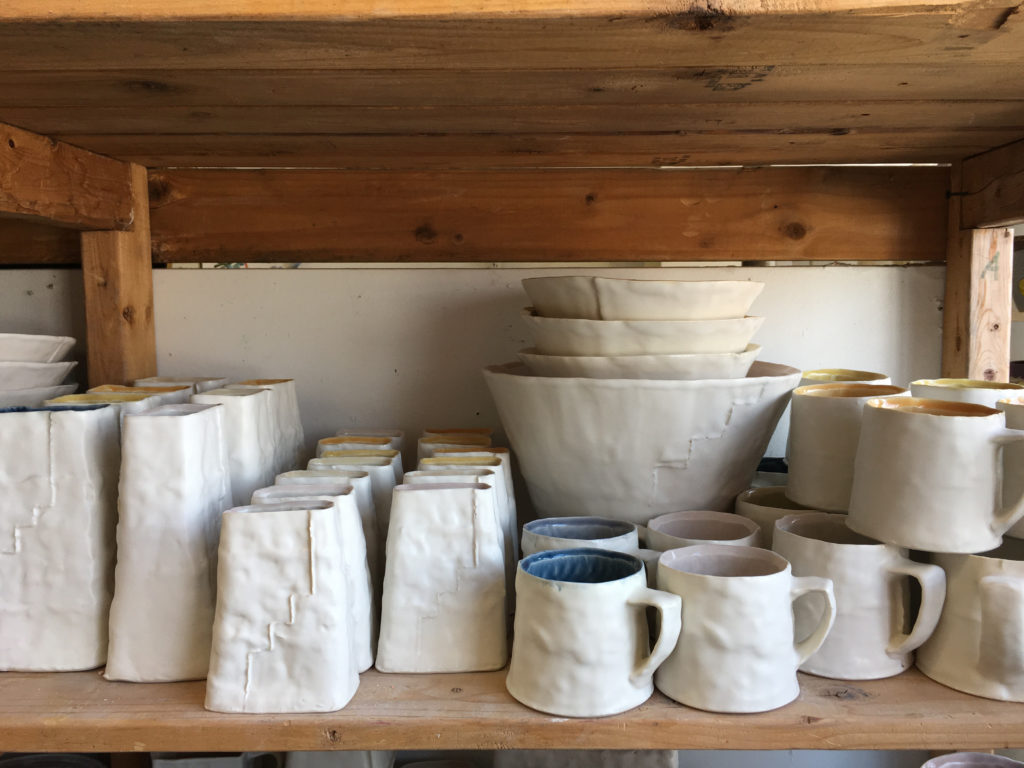 I am excited to be returning for my second Art Star Craft Bazaar! The work I will be selling is the line of pottery I developed over the last two years using a unique method of building. I create molds by coil building a form, cut it in half, and fire it in the first firing (bisque). Then I use the ceramic form to press slabs of porcelain into the interior shape. This allows for the texture on the final piece to reflect the way my hands coil and pinch the original form – leaving a bumpy texture and evidence of the molding process.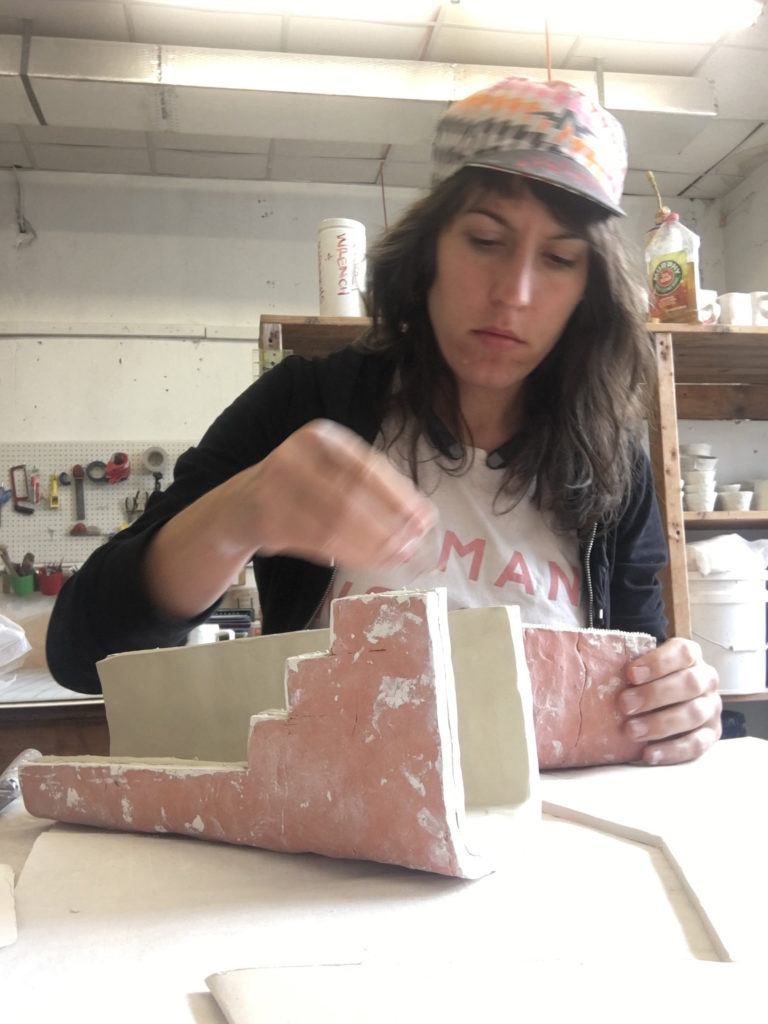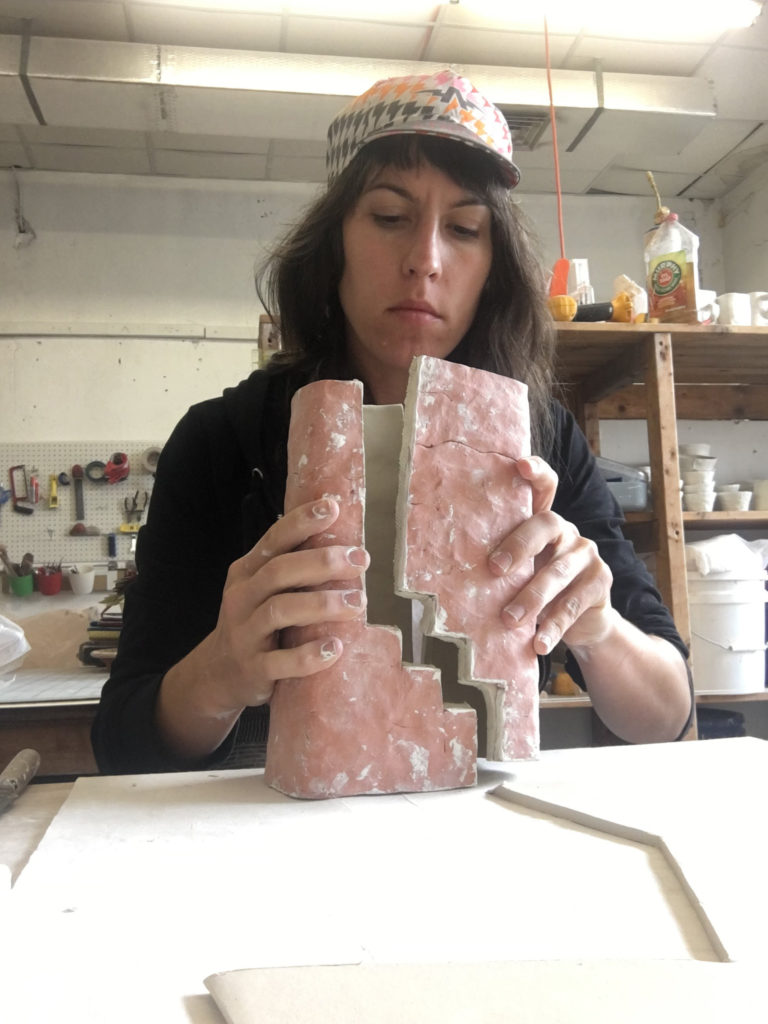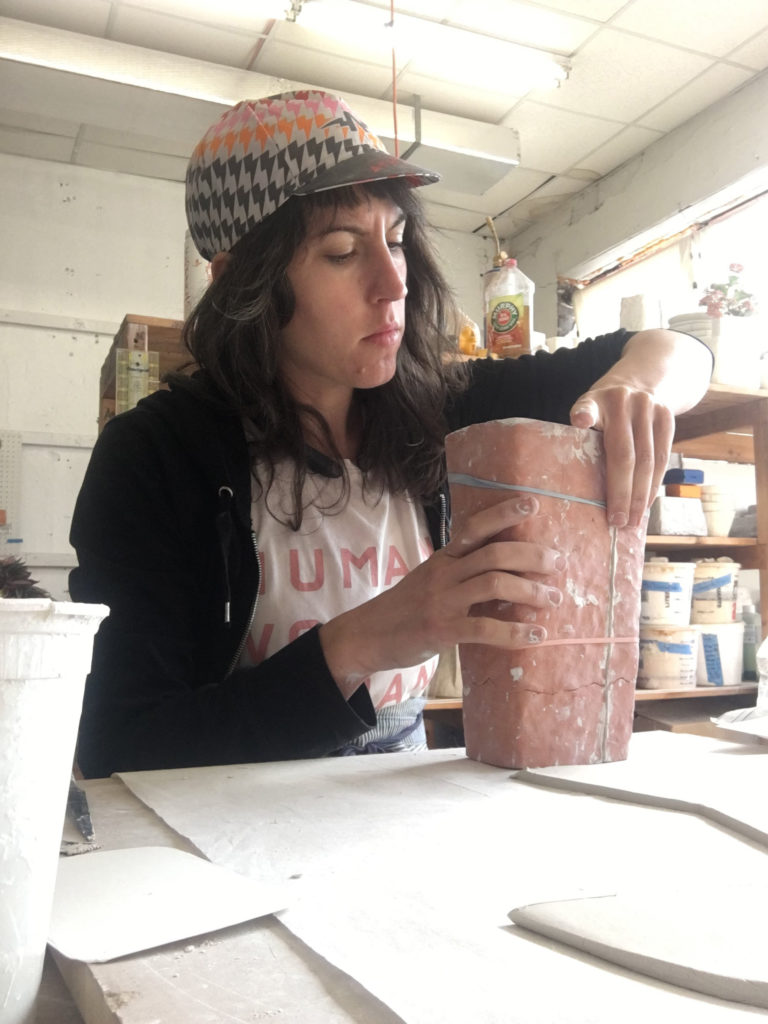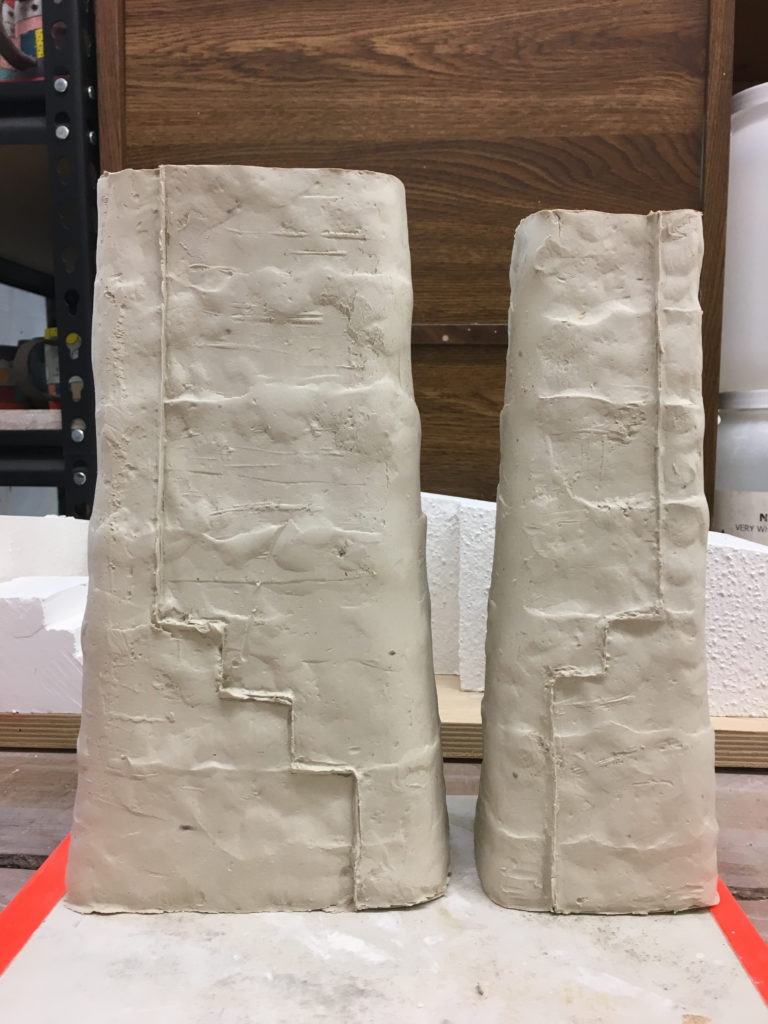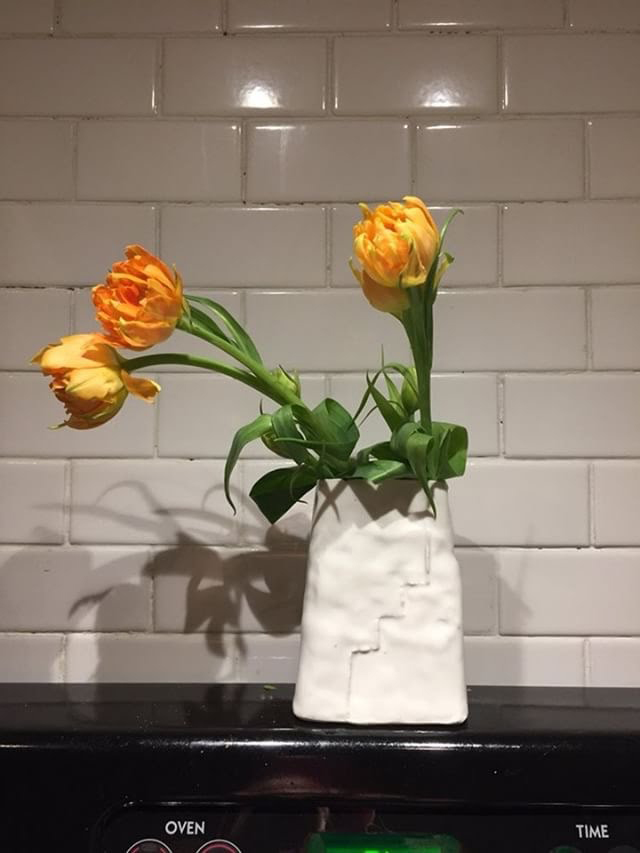 I look to architecture for inspiration (Mexican pyramids, mid-century Modernism, and contemporary buildings) both in form and color decisions.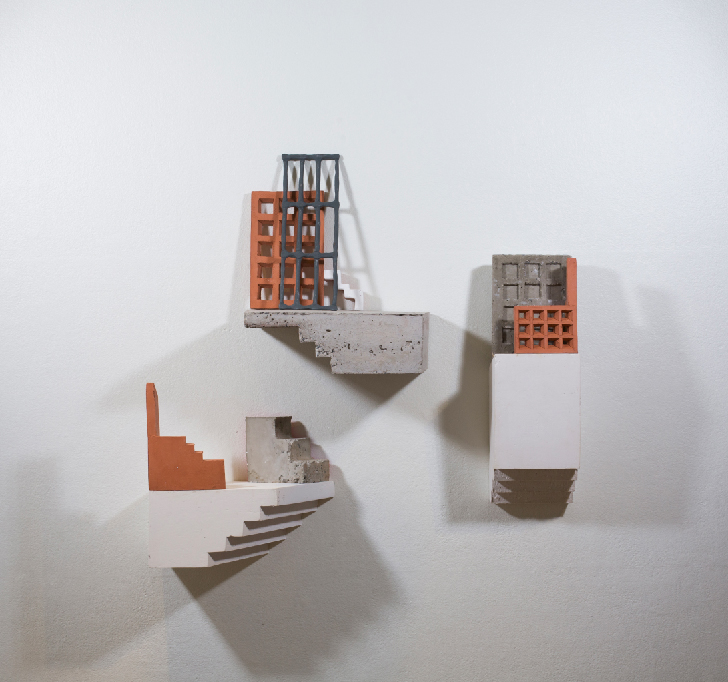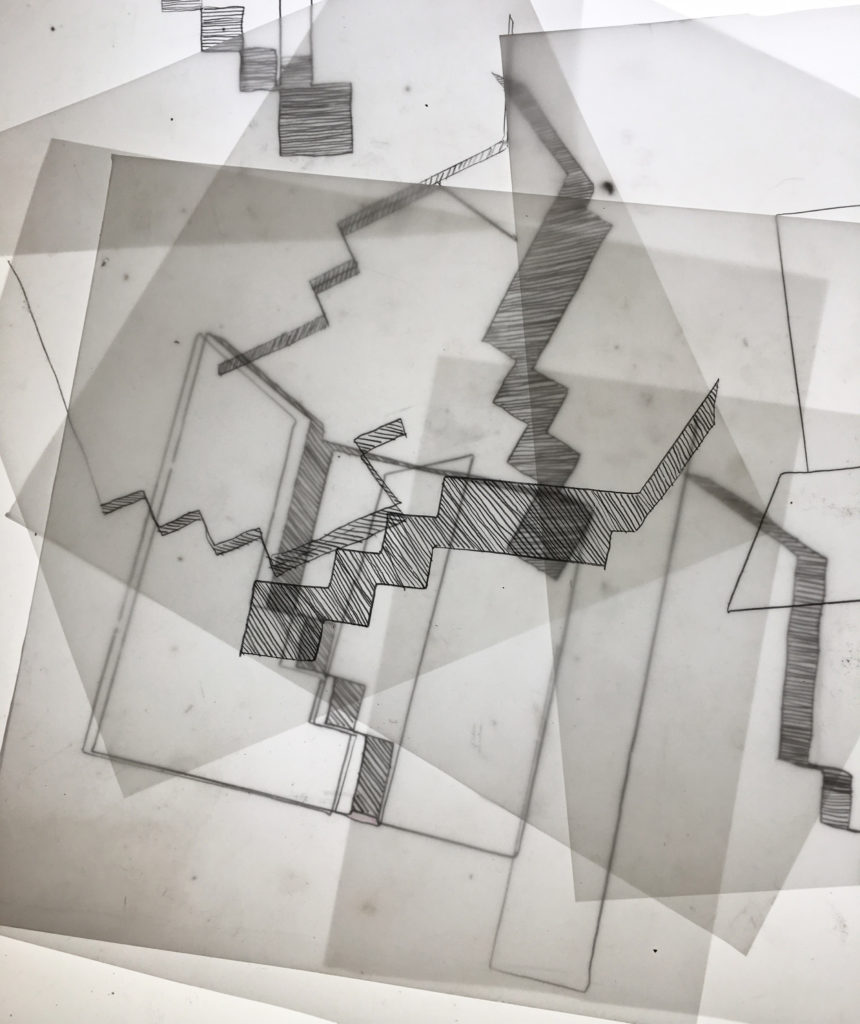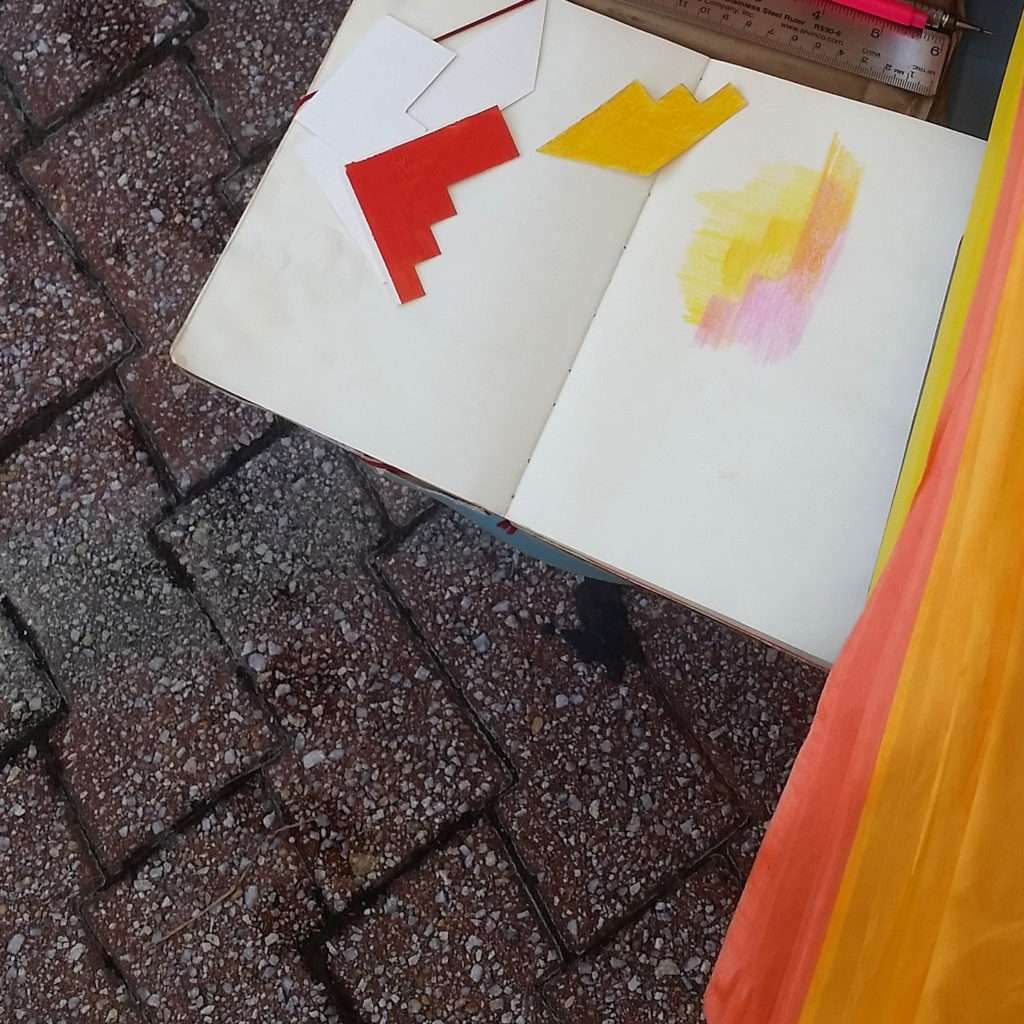 I think about how my minimalist; architectural pottery forms can become like little 'cities' or still lives when stacked or arranged in groups.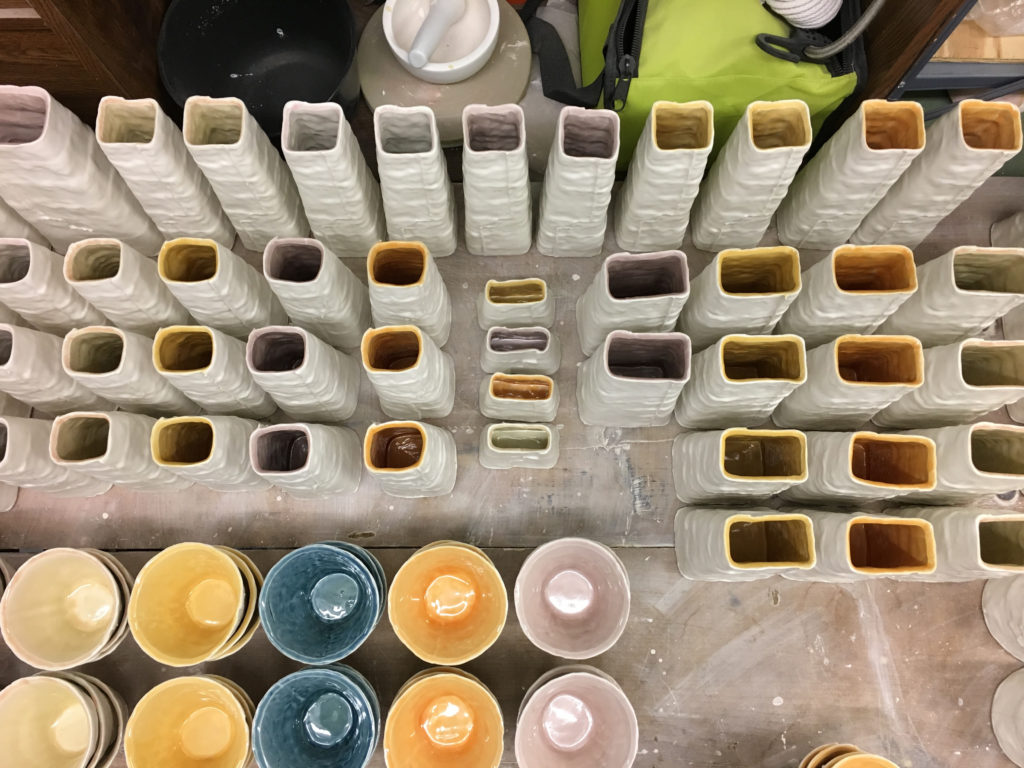 Quiet, simple vessels with white exterior surfaces are inextricably involved with nearby objects, and it is intriguing how the surface of one always affect the perception of another due to shifts in the intensity and direction of light covering the forms. Architectural, yet soft and inviting— the cups and bowls I make are asking to be held, to be touched, to be used.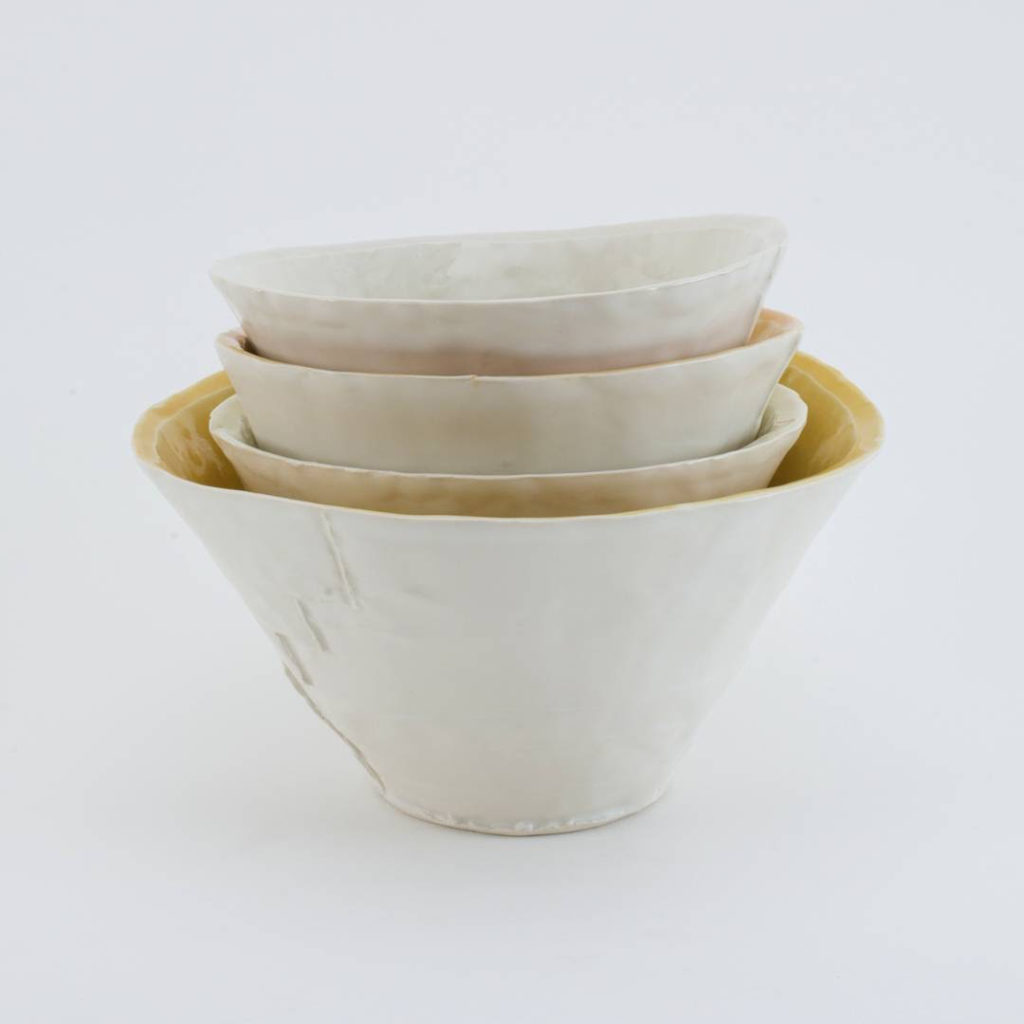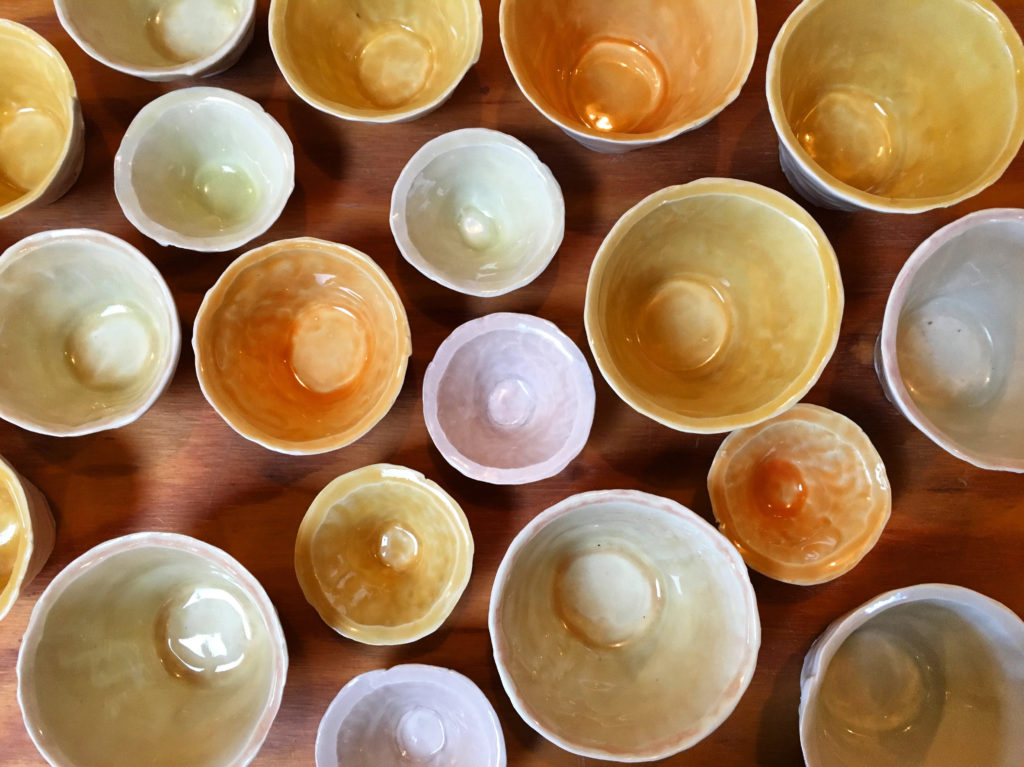 All of my pottery is microwave and dishwasher safe. Durable and ready for everyday use! In addition to my booth at The Art Star Craft Bazaar, you can find my work at The Clay Studio (Philadelphia) in person or online. I am constantly making new pots, so keep an eye out by following me on instagram @bertiegoldtooth to keep up to date on what I have coming up next!