Hi there! My name is Vanessa and I am the maker and designer behind Xenia Studio, my handmade jewelry collection based here in Philly. Xenia is my middle name and choosing to use it as the title of my jewelry line is a reflection of how personal each design and piece of jewelry is. Xenia Studio was officially born January 2018 out of my quest to find unique jewelry that wasn't fast fashion but was still affordable.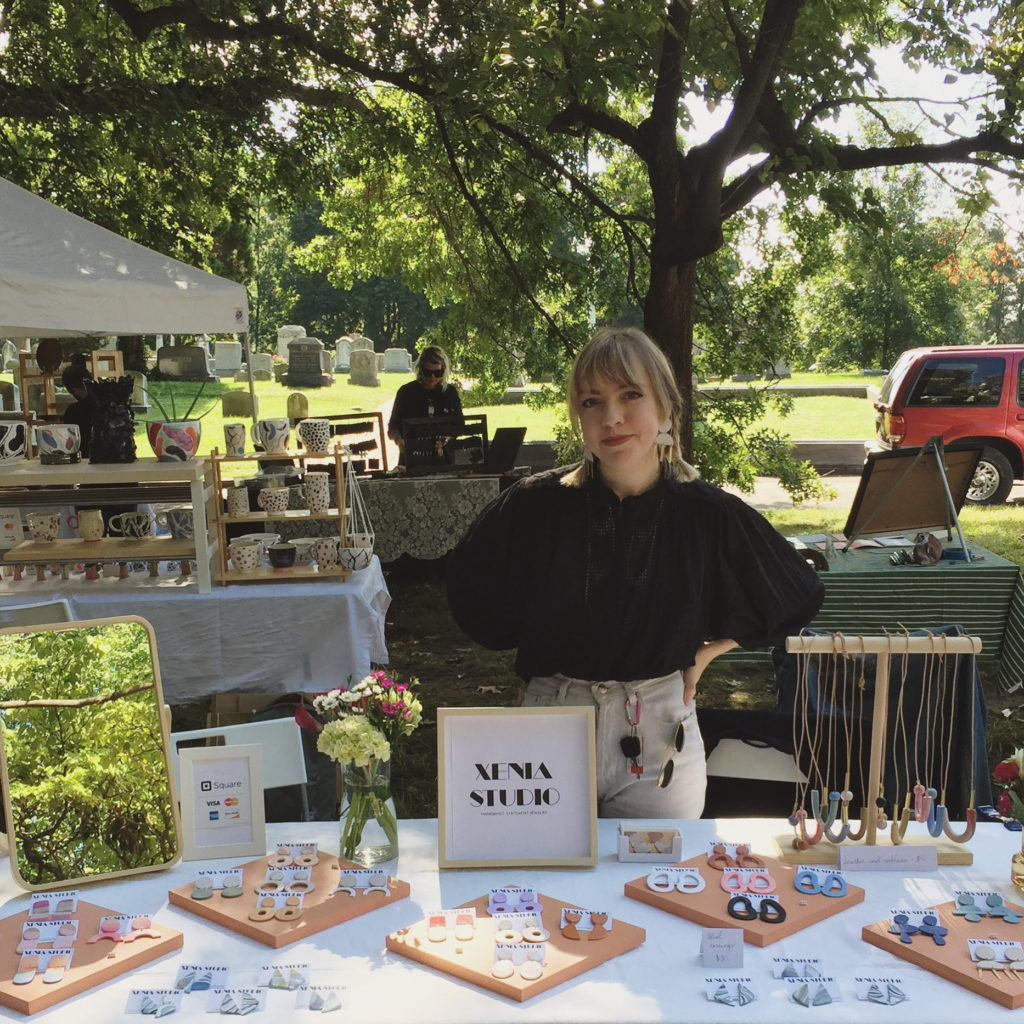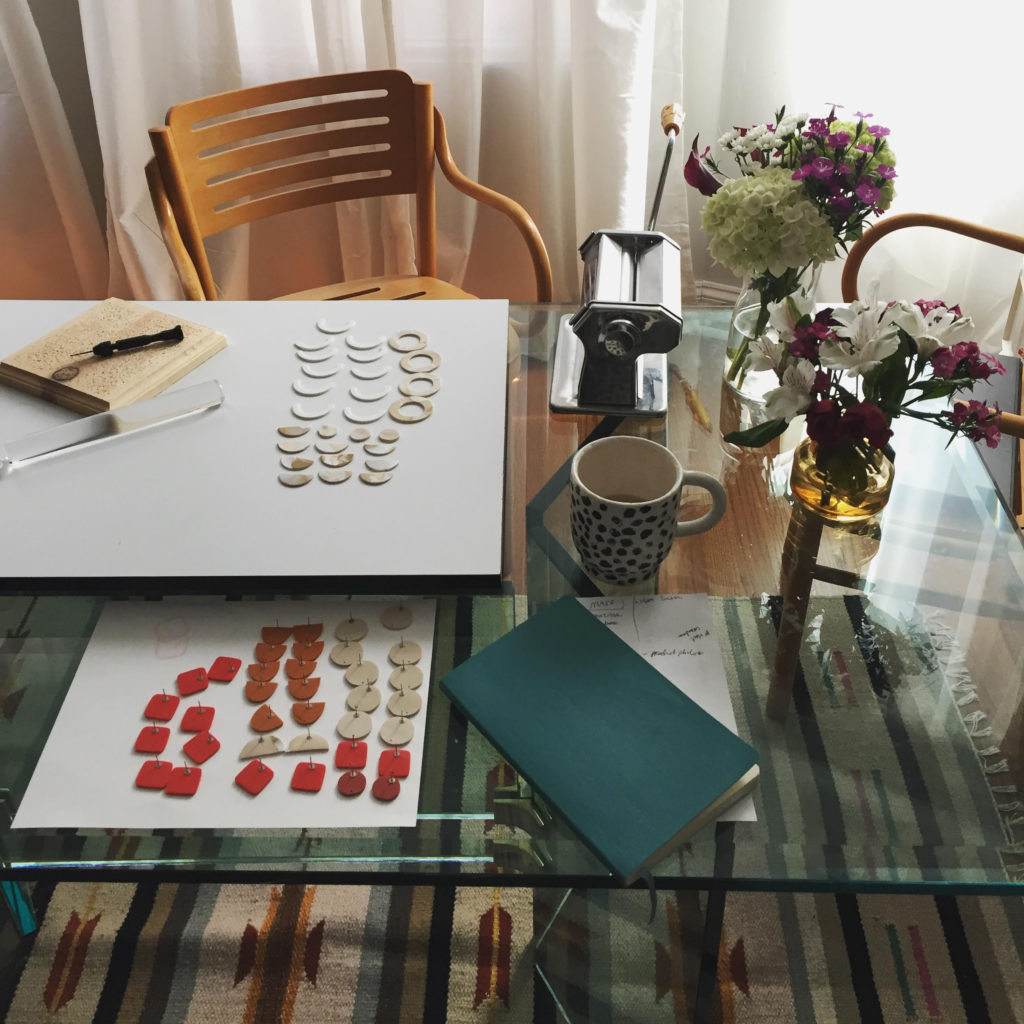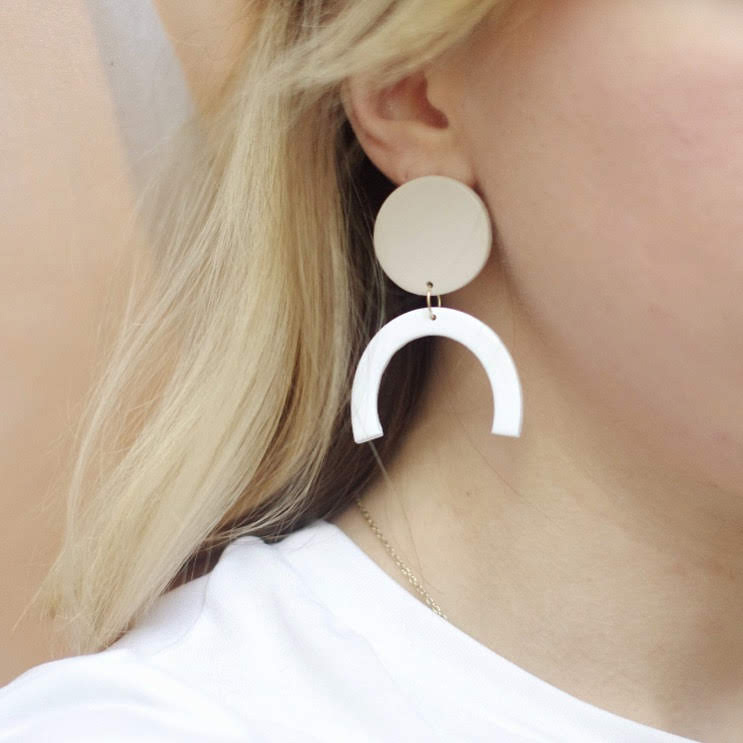 My primary focus is making statement earrings out of polymer clay, an extremely lightweight and versatile material with limitless color and shape possibilities. I'm inspired by combining and contrasting elements of nature with modern design, whether that is by pairing an earthy color with a geometric shape or a bold color with an organic form. I meticulously craft my earrings from start to finish- starting with mixing different colors of polymer clay together to create a unique shade, cutting the shapes out, then sanding and assembling the finished baked pieces.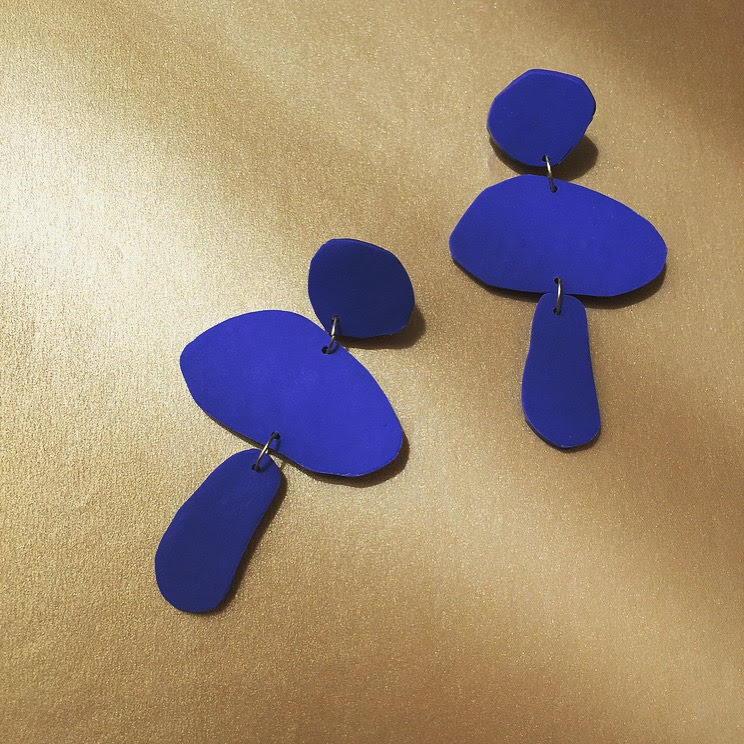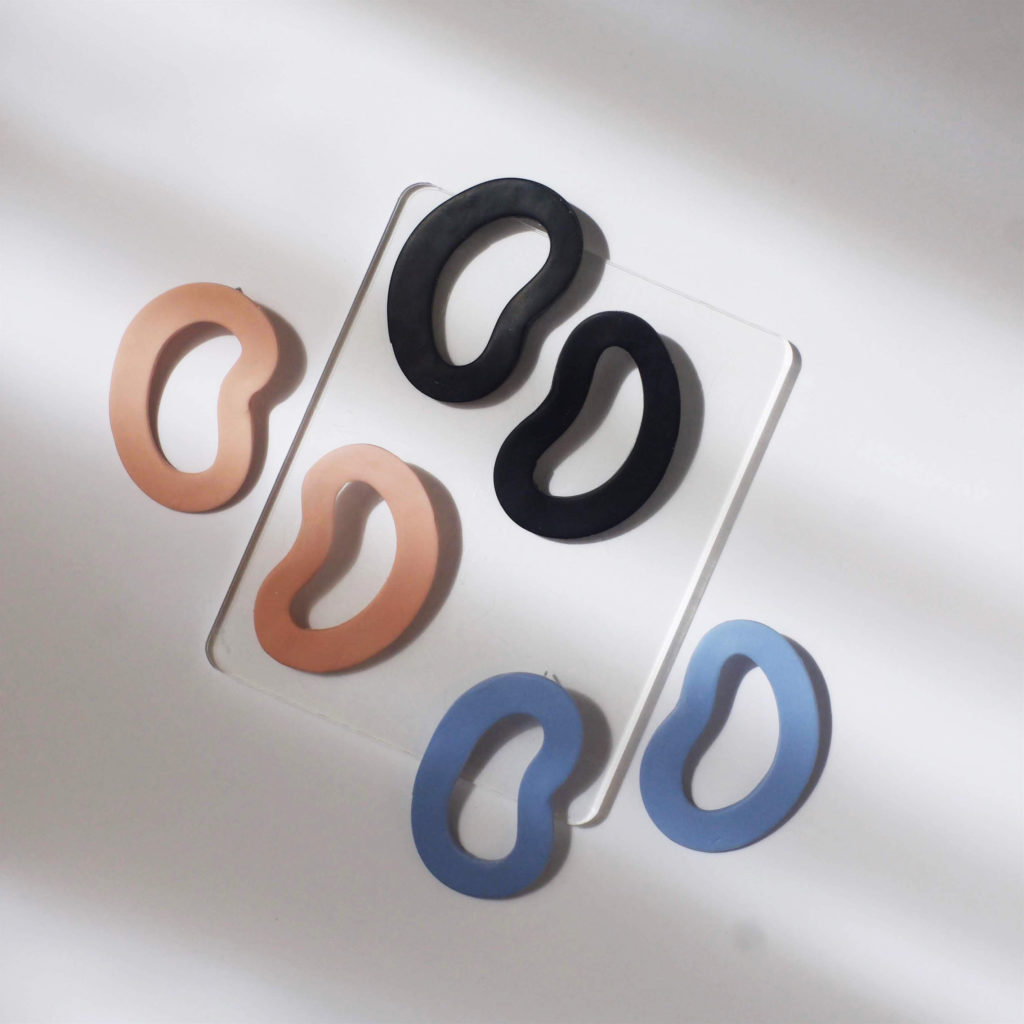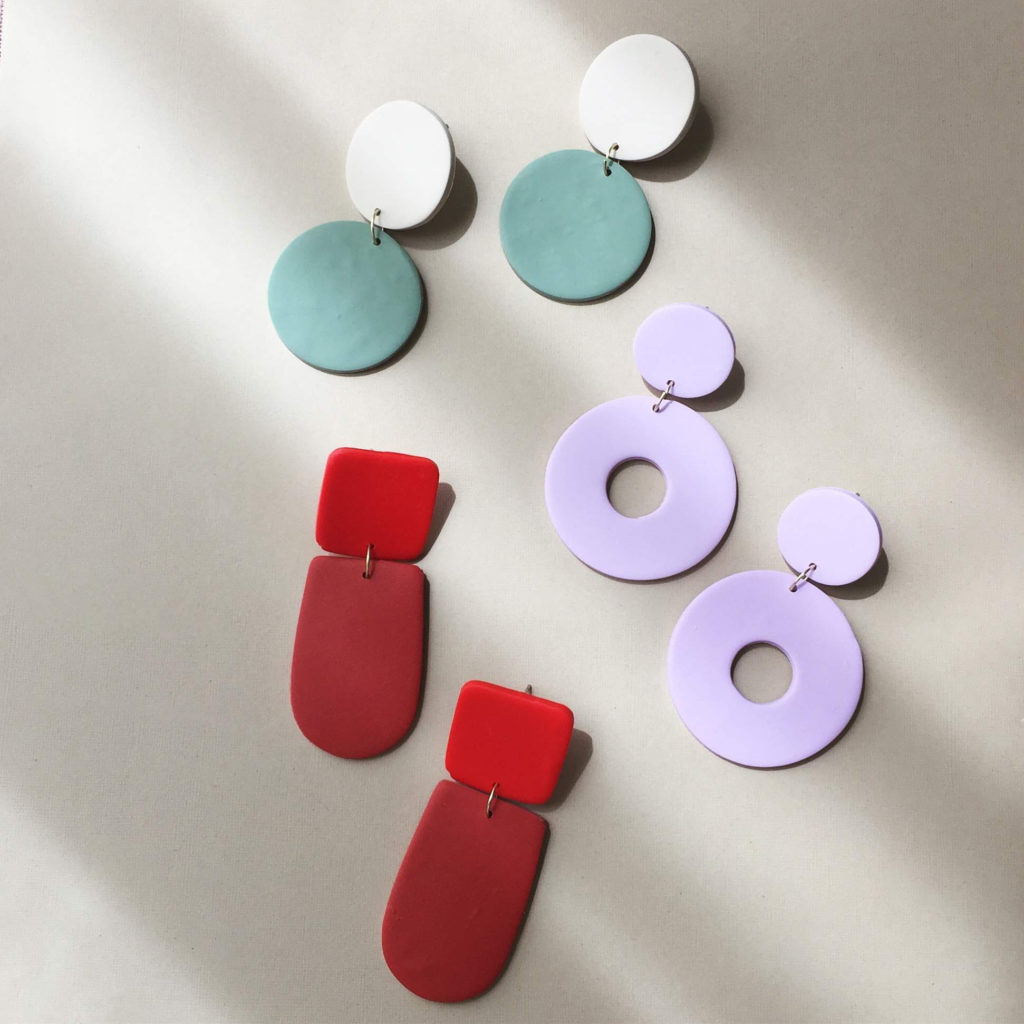 At the core of each piece of jewelry is the contemplation of everyday wear- how will these earrings look in an office setting, on a date, or a casual day out? I want to create versatile pieces of jewelry that are unique but still wearable in any situation. I hope that by doing so I can provide a small step towards cutting out fast fashion and make buying handmade more accessible.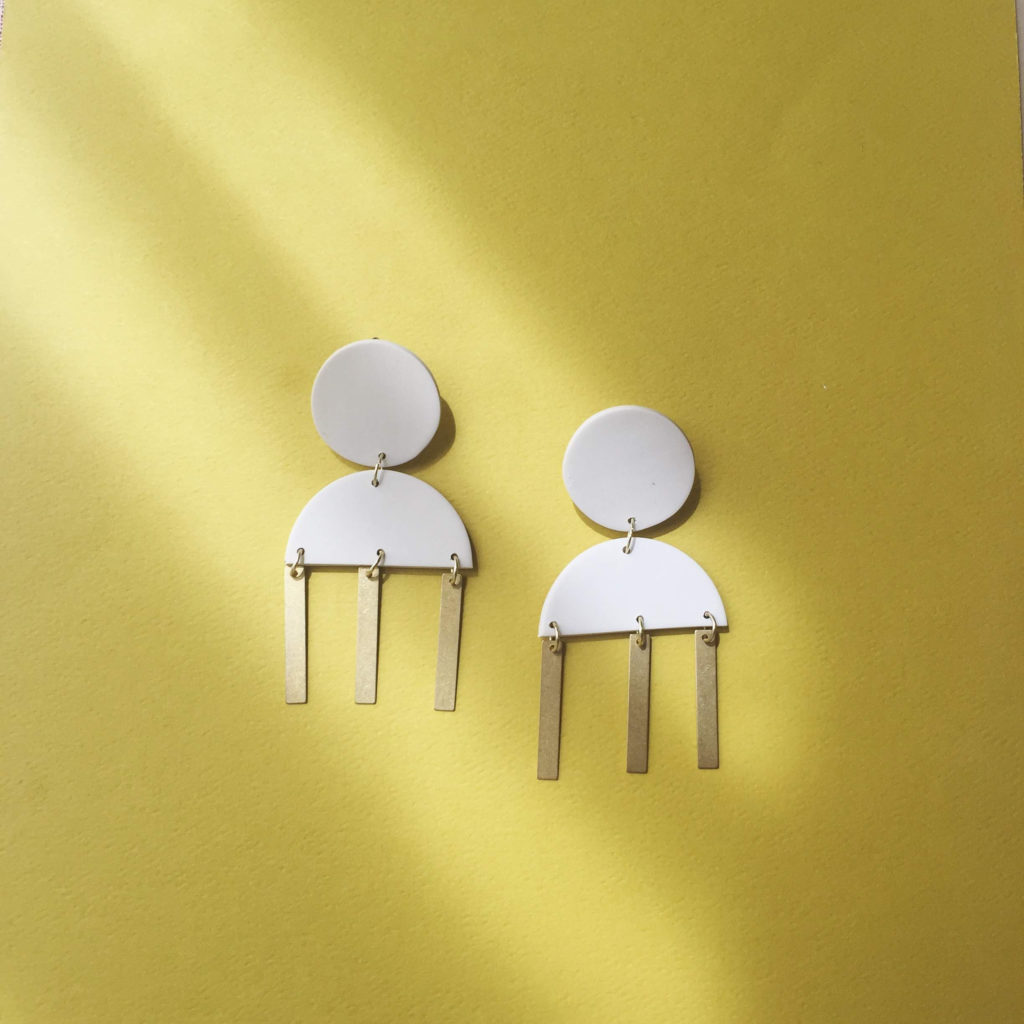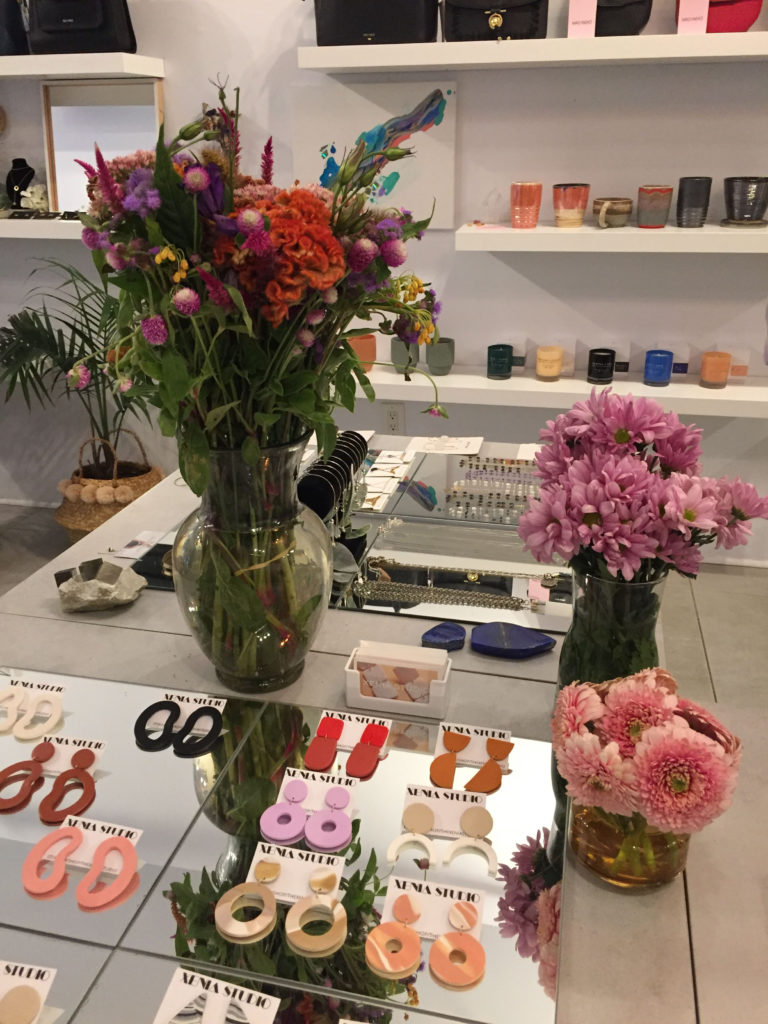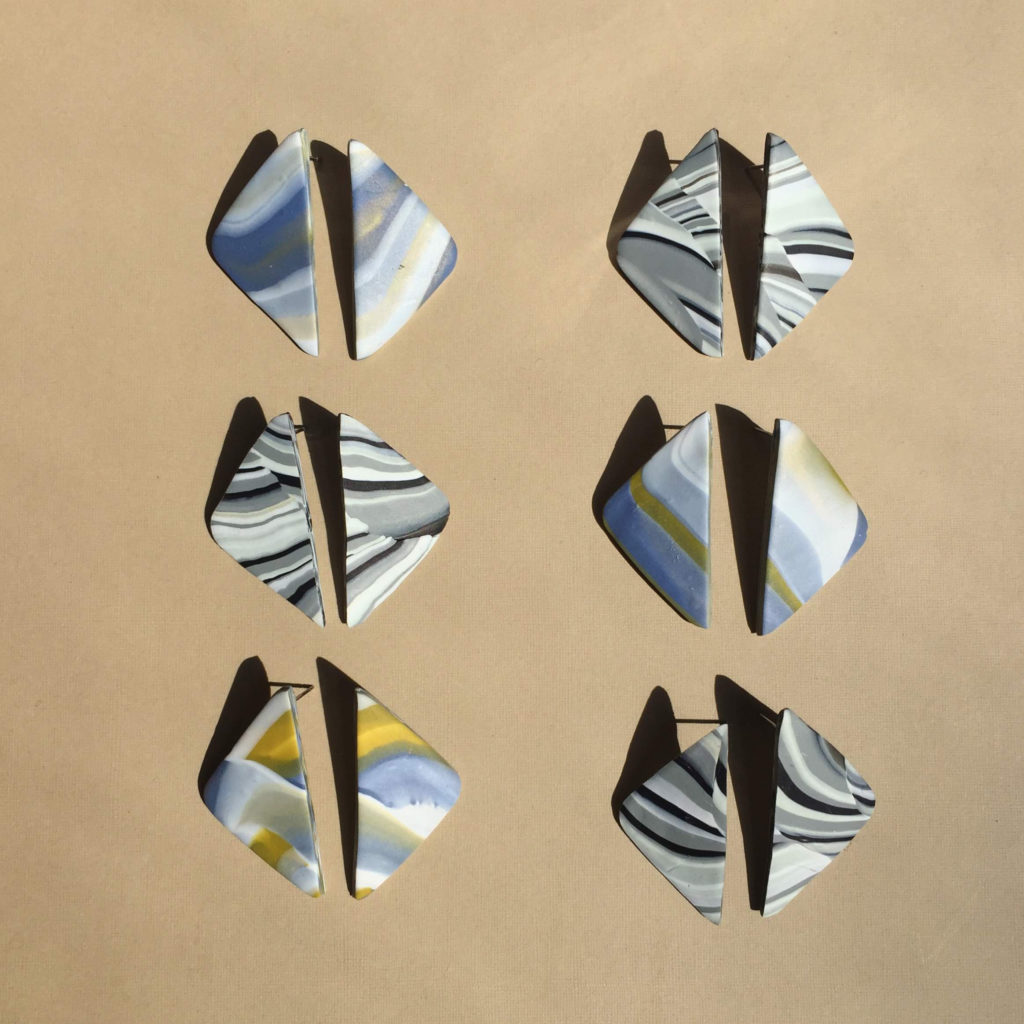 You can find my earrings locally at Downerss boutique in Fishtown, shop Miss Demeanor in South Philly, and Lobo Mau clothing at Bok Studios. I sell primarily through my Etsy shop and also have my earrings stocked in several out of state stores. I started selling at local craft fairs and markets this spring and they have quickly become one of my favorite things to do. I am so excited to sell at the Holiday Art Star Craft Bazaar November 17-18th and I hope to see you there!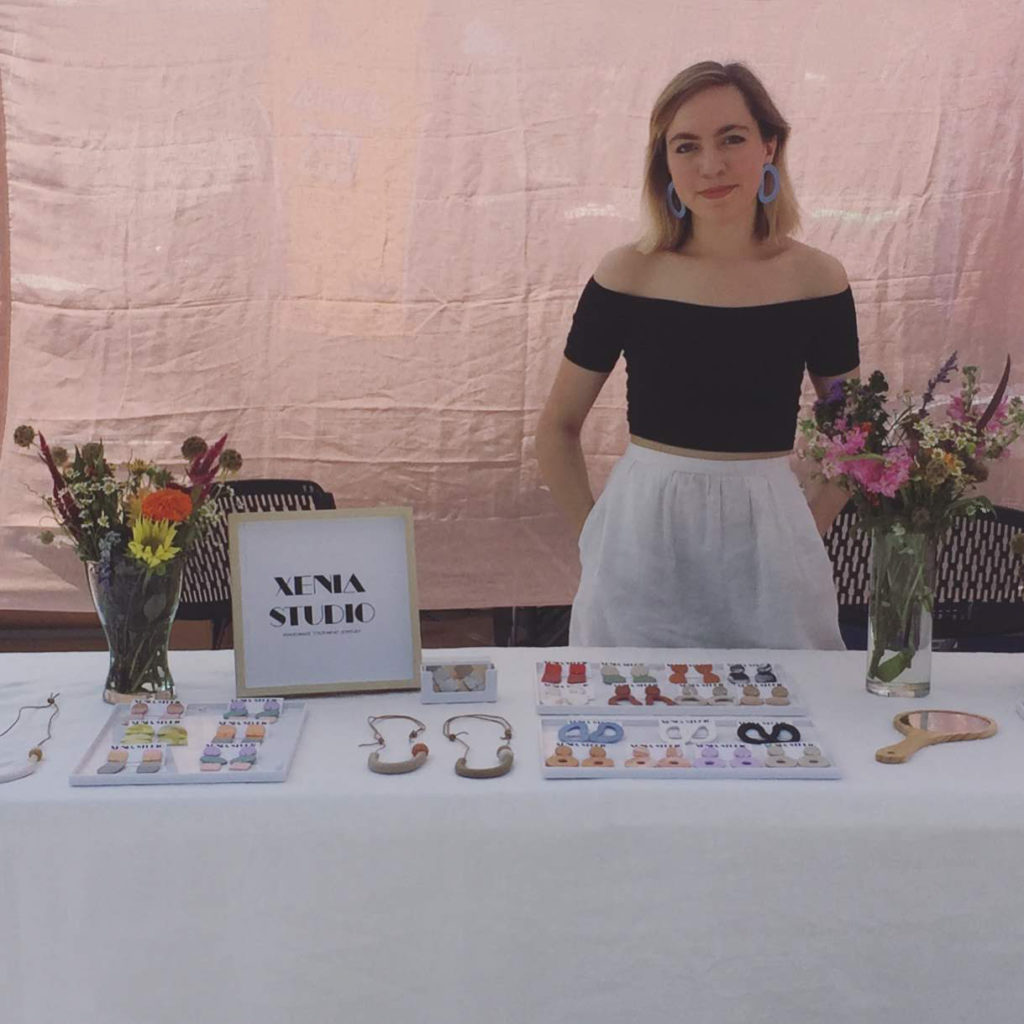 Find Xenia Studio on Etsy, Instagram
and at the Holiday Art Star Craft Bazaar