Hi! My name is Ali Doucette, I am a graphic designer by day and crafter by night, who just this past year started turning my side-hustle dreams into reality.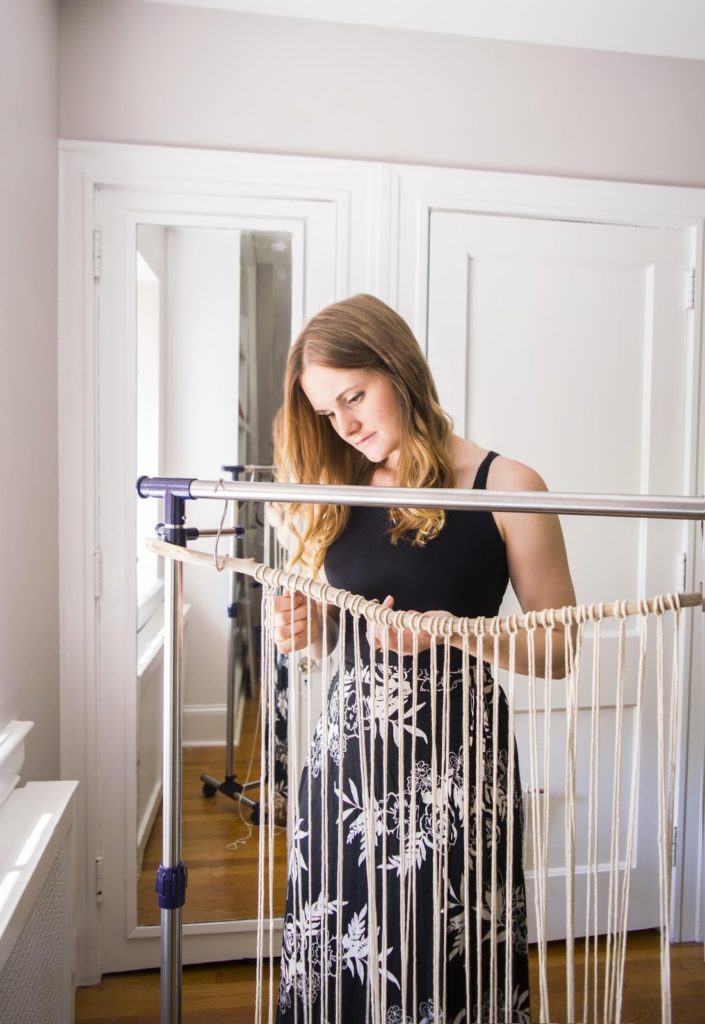 My career path has led me from large agencies to small branding studios, and though I love what I do, the longing for a different type of craft persisted. To fulfill this need, I decided to step away from the computer in my free time and began trying out some new hands-on arts. After a little trial and error, I found just the right fit through a mix of macramé and traditional dip pen and ink illustration, which I now sell under the name Black Ridge.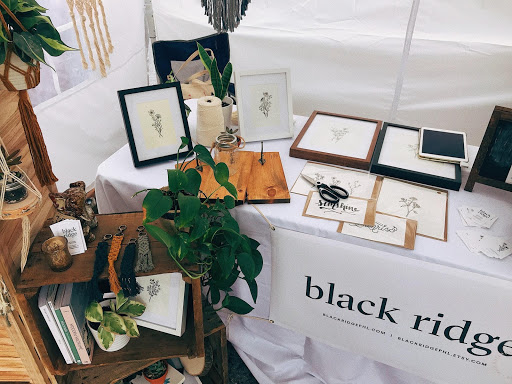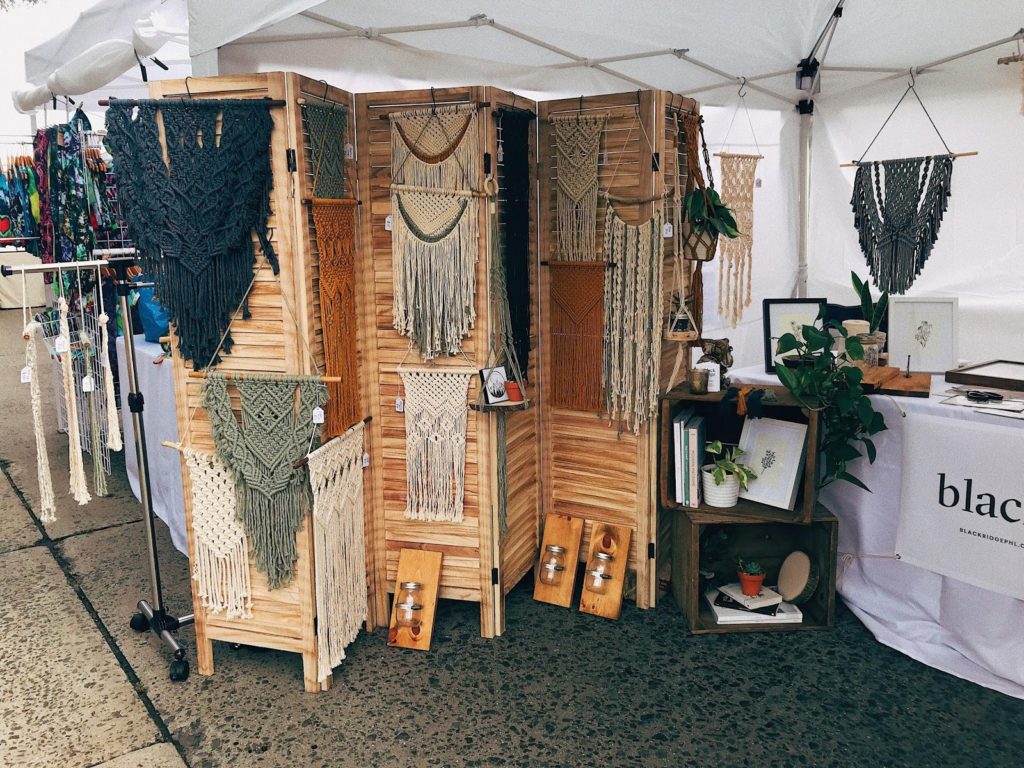 At Black Ridge, we design and create handmade home decor, with locally sourced materials and an unwavering respect for quality craft. Our products range from macramé wall art and hanging terrariums to a variety of pen and ink floral prints, bags, and more. Along with our dedication to thoughtful product creation, we also aim to make a positive difference in the lives of others. Every month, a portion of our proceeds go to charity: water to help bring clean water to those without.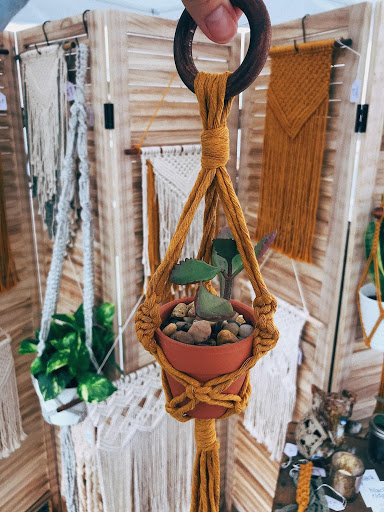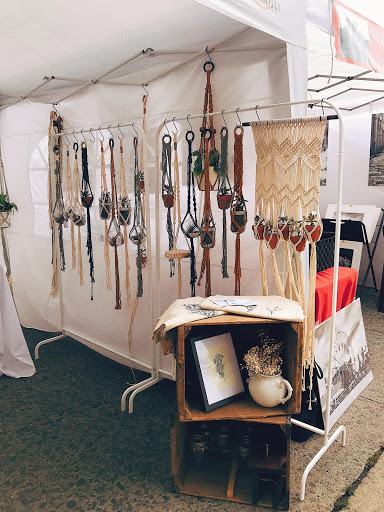 The natural wood used in our macramé wall hangings is typically sourced from the Wissahickon Valley (which can cause a lot of funny looks as I'm walking around with a backpack full of sticks!) After gathering, getting the wood ready to use is a big part of the process. First, I do a thorough washing in a mix of bleach and soap, and then I let the wood soak overnight in a similar solution.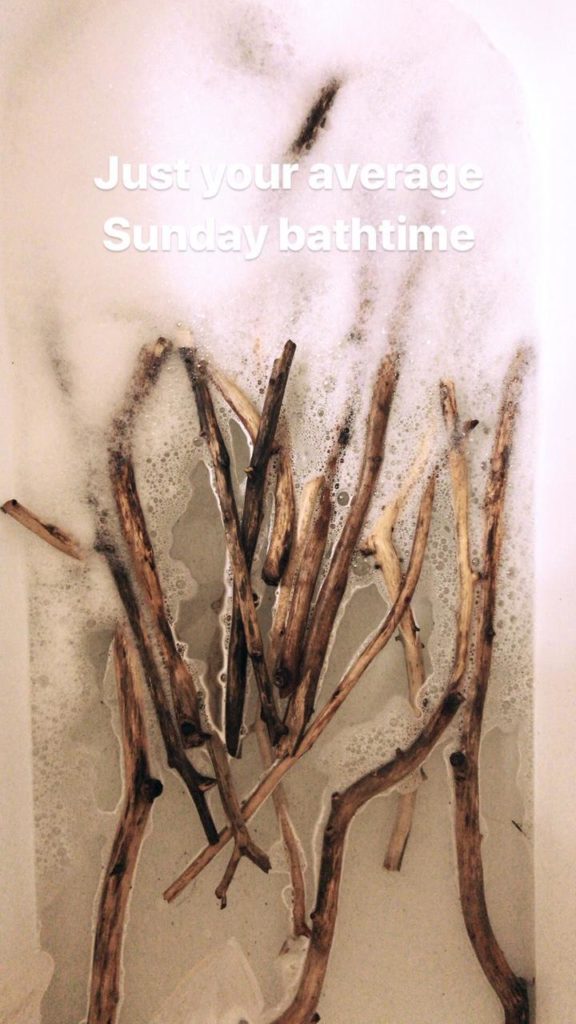 After letting it dry the next day, I sand and seal each branch with a matte acrylic sealant. Sometimes I'll use wooden dowels that have been stained and sealed in a similar process for a different look. I then match each branch or dowel with a size of string and color, and with all of the materials in place I move on to the next phase. Many times I will sketch out the pattern prior to beginning a project, but more and more I just feel it out as I go and see where I end up! At the end of working a new pattern, I'll give it a name—right now I'm using constellation and star names, or landmarks that have a personal connection to where the piece was created.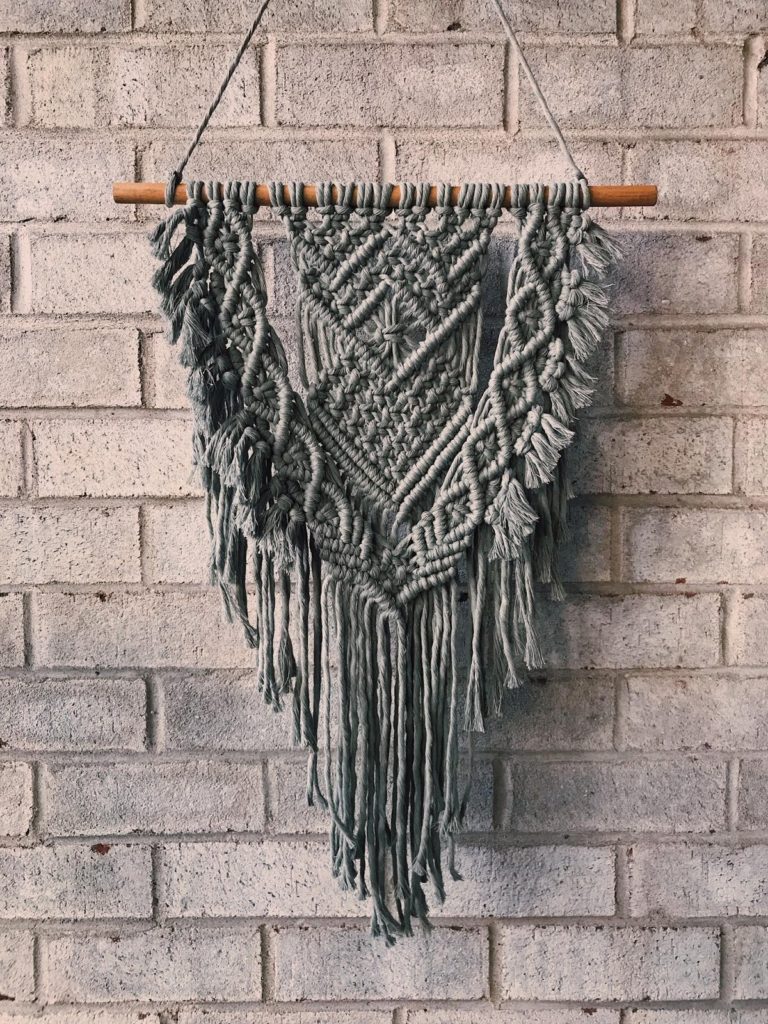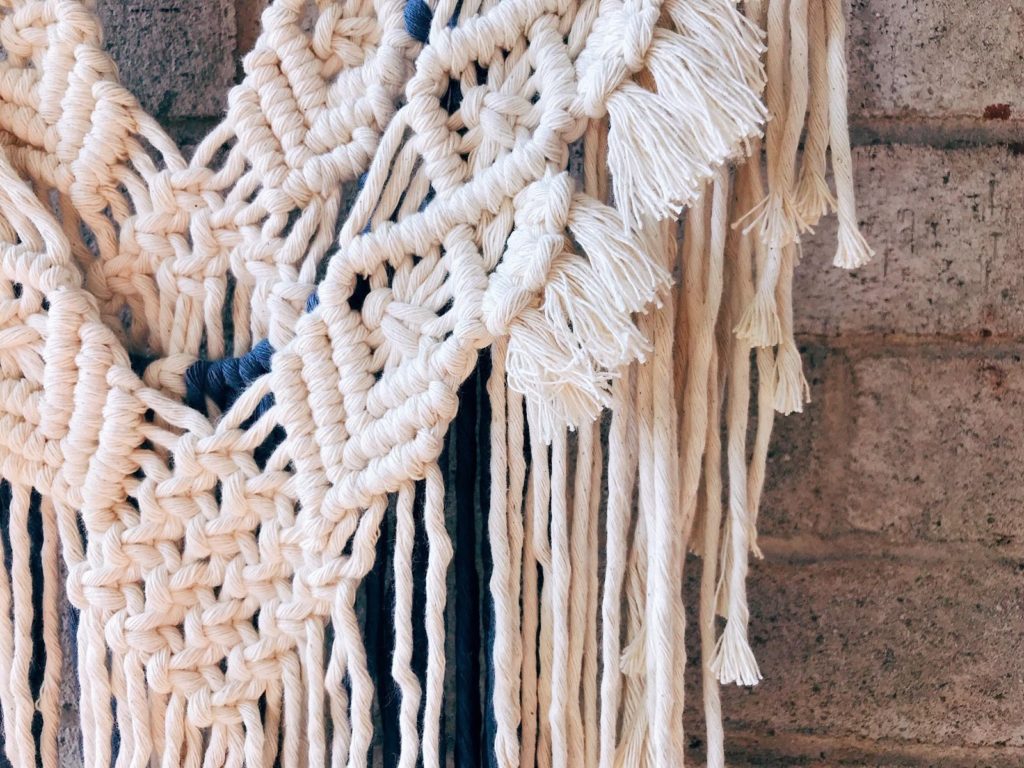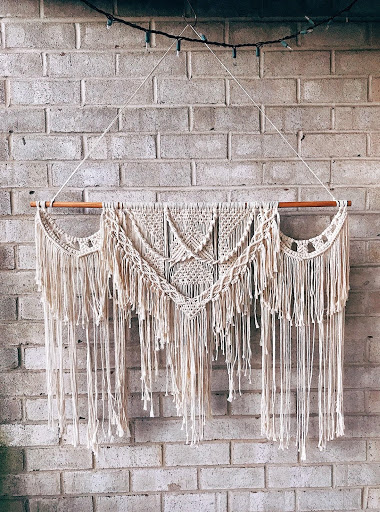 Our wildflower drawings are pencil sketched by hand and then inked with the traditional dip pen method. The originals are then scanned at a high resolution and printed on drawing paper.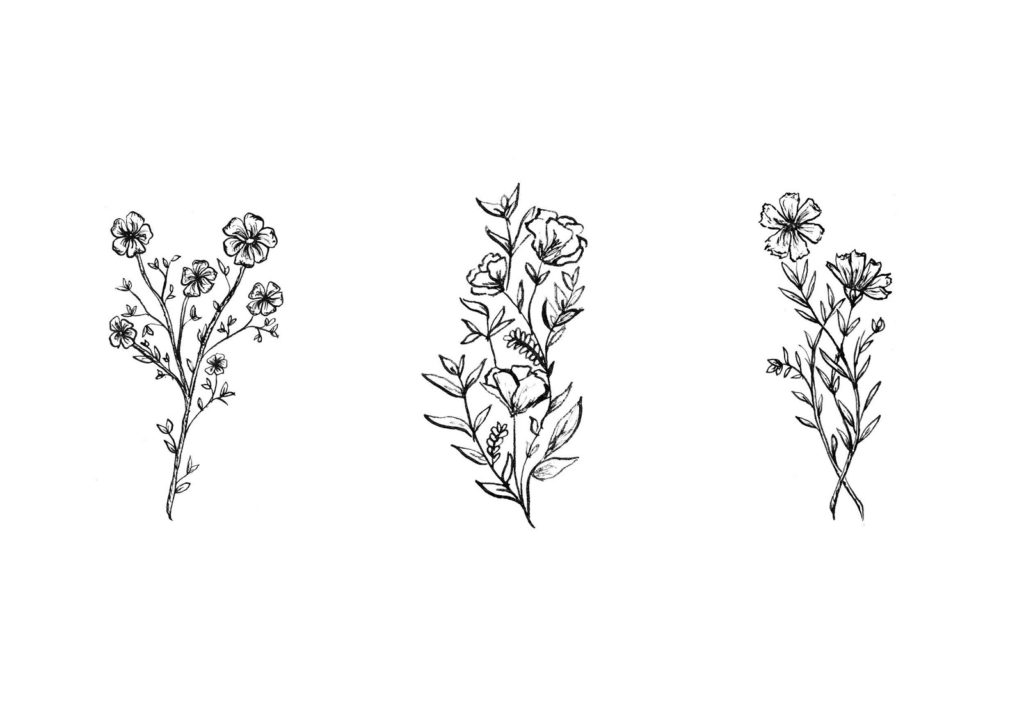 Our reusable tote bags were printed by Awesome Dudes Printing, a local print shop here in Philadelphia.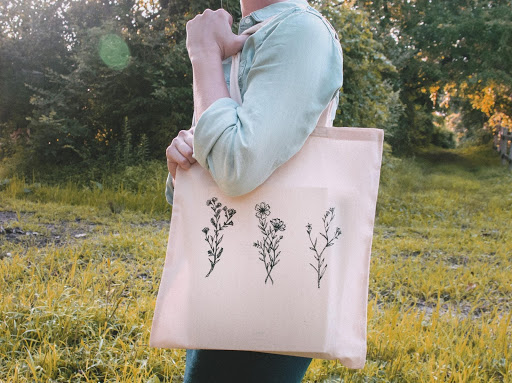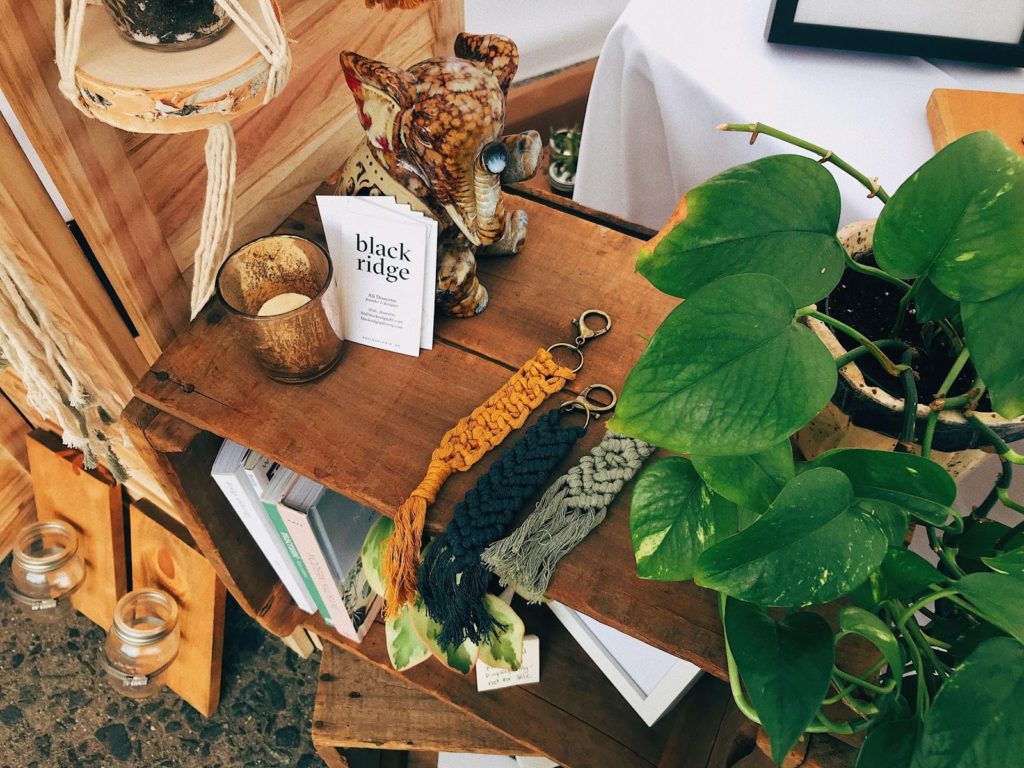 My fiance and I just recently started doing festivals through Black Ridge, and I'm already obsessed. We've met so many amazing artists and have had a lot of fun, I can't wait to experience the festivals in Holiday season and see where the next year takes us! When I'm not working, you can find me hiking and brewery hopping, or at home cooking, crafting, and Netflix binging. Originally from Downingtown, Pa., I have spent the last 10 years living within walking distance of the Wissahickon in Philadelphia, Pa.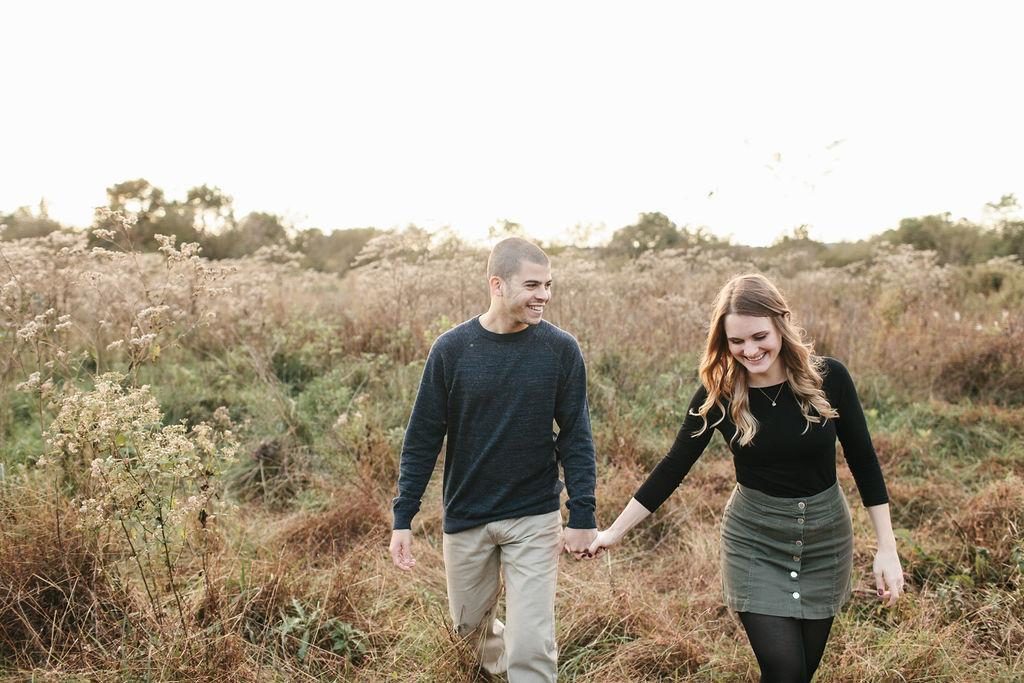 Find Black Ridge on Instagram. Purchase her items at our upcoming Holiday Art Star Craft Bazaar or on her Website.