It's spring cleaning time so that means SALES SALES SALES! We need to make room for all the new items we are getting in.  We got together with our neighborhood retailers to offer up a weekend of discounts.  This is the best time to shop in Northern Liberties!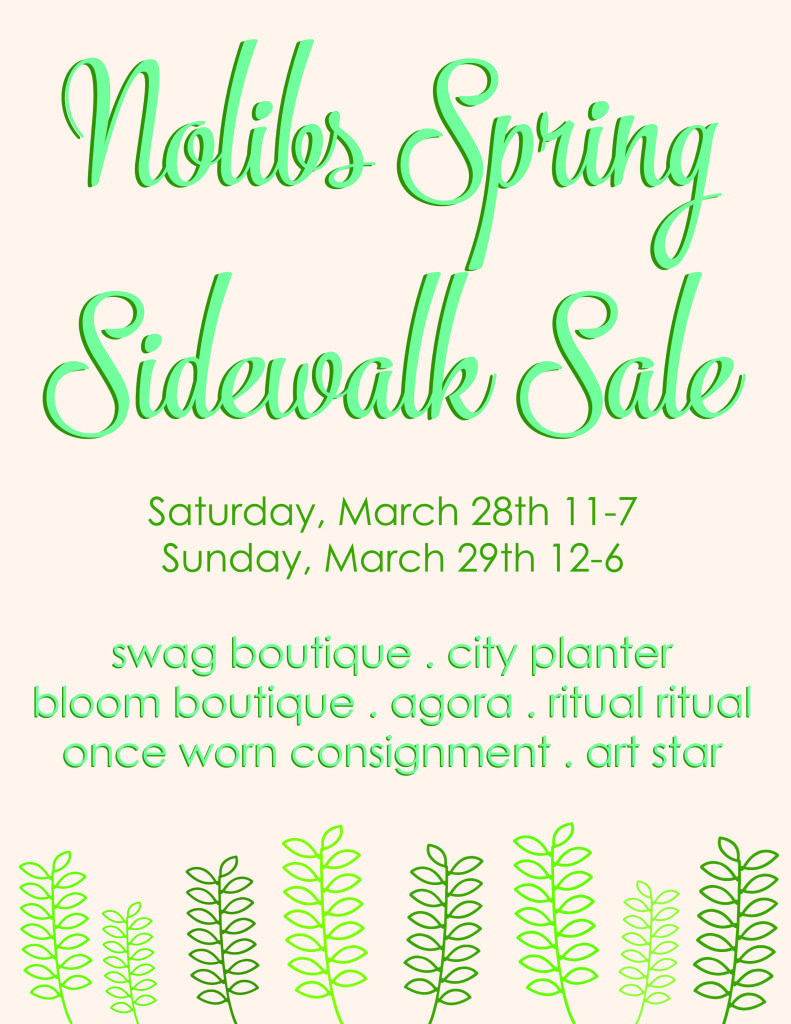 We will be sticking our clearance items out on the sidewalk for you to rummage through.  Clearance stuff will be marked up to 80% off.  All regular prices goods inside will be 20% off and we will take an additional 10% off indoor sale items.
Also participating are Agora, Bloom, City Planter, Once Worn Consignment, Ritual Ritual, and Swag. So grab your favorite shopping buddies and head over to Northern Liberties for a day of shopping this weekend! Visit our FB event invite to see the type of discounts each shop is offering.
Fuel up at our following faves:
Quick Bites/Coffee/Tea: Soy Cafe, Random Tea Room, One Shot Coffee
Breakfast/Brunch: Honey's or Cafe La Maude
Good Beer or Cocktails: Abbaye, Jerry's, 700 Club
Dinner/Lunchy Noms: Abbaye or Bourbon + Branch (good cocktails too)