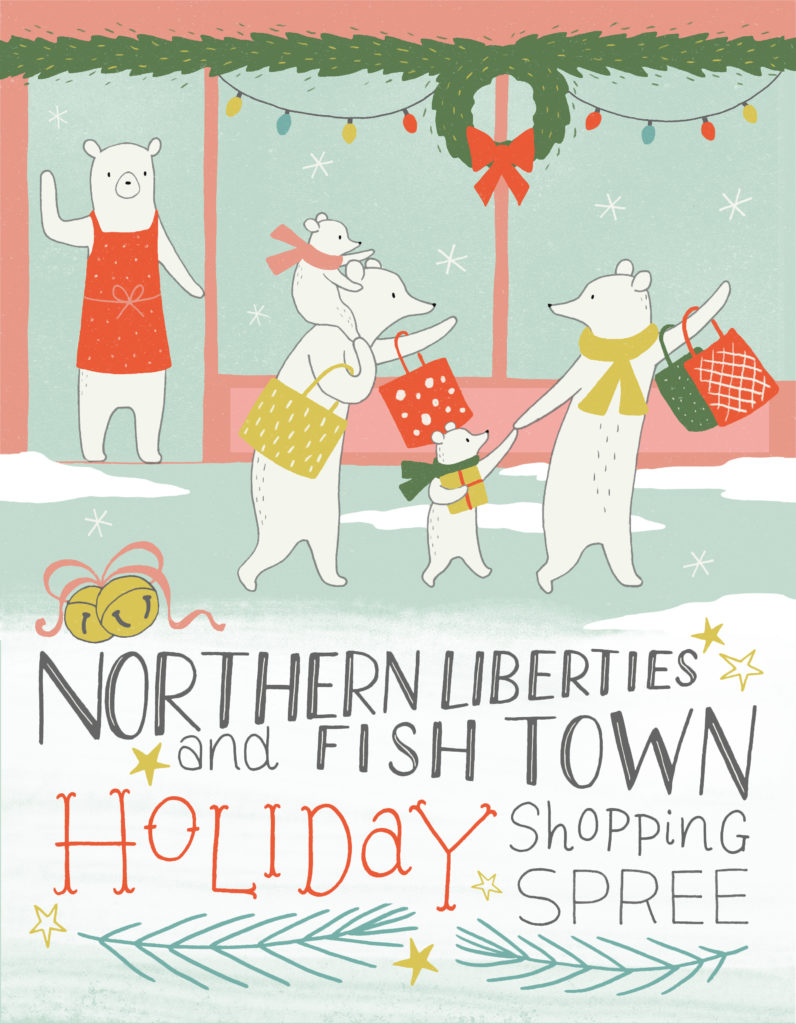 Our annual neighborhood shopping spree is back and this time we have included a bunch of rad shops in both Northern Liberties and Fishtown!
The spree is a progressive sale that aims to encourage people to explore their neighborhoods and shop local this holiday season. How does it work? Participating retail shops will be giving 10% Off during the shopping spree, right off the bat. Get a sticker on your spree card each time you make a purchase at a participating location. ($10 minimum to get a sticker)
1 Sticker = 15% Off
2 Stickers = 20% Off
3 Stickers = 25% Off thereafter
Shop at any location and in any order! Spree cards can be picked up at any participating location.
Participating Shops
Fishtown: At Home Modern, Half & A Third, Urban Exchange Project, Fishtown Jewelers, The Common Room, Toile, Jinxed Fishtown
Northern Liberties: Mothership Toy Gallery, City Planter, Jinxed at The Piazza, Stump, Swag Boutique, Once Worn Consignment, Casa Papel, Freedom Apothecary, Art Star, Madison K. Live Life Fun
BONUSES:
Show your spree card with 3 Stickers at Bourbon & Branch and get 15% Off your food/drink order
Need a sitter while you shop? Drop off the kiddos ages 4+ at NLArts (700 N. 3rd Street) for a Holiday Craft Workshop. Saturday ONLY from 2-6pm
Light Refreshments + Tons of Holiday Cheer at each Stop!
Public Transportation: Get off at either the Spring Garden or Girard Stop on the Market/Frankford Line or take the 5 Bus or the 15 Trolley. Visit Septa.org for route details.
Indego Bike Share – stations are in both Fishtown and Northern Liberties https://www.rideindego.com/stations/