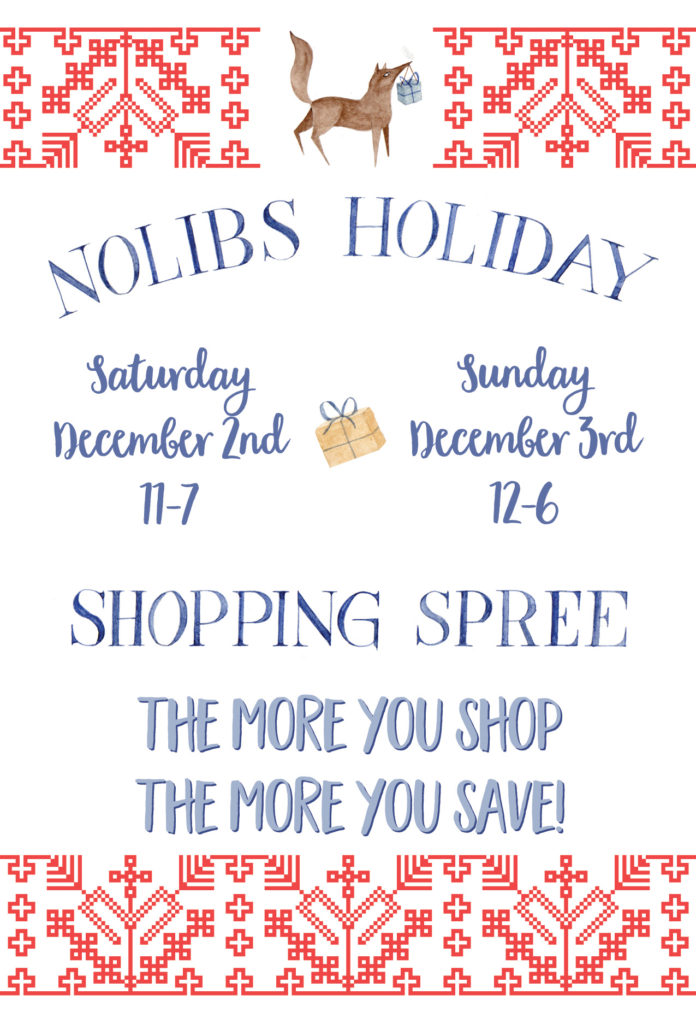 It's a Northern Liberties Holiday Tradition – the NoLibs Holiday Shopping Spree!
 The NoLibs Holiday Spree is a progressive sale in Northern Liberties  – customers get increasing discounts the more they shop!  Nominated for Best Shopping Event by Philadelphia Magazine in 2012
VISIT OUR FACEBOOK EVENT INVITE
Here is how the spree works:
1st Participating Store: Customer receives 10% off their purchase + a spree card w/ one sticker on it
2nd Store: Customer shows spree card  w/ 1 sticker & gets 15% off their purchase + a 2nd sticker
3rd Store: Customer shows spree card w/ 2 stickers & gets 20% off their purchase + a 3rd sticker
Once the customer's spree card has 3 stickers, they will receive 25% off at any additional participating store that they shop at throughout the event.
  Participating shops include
Art Star
623 N. 2nd Street
Flowers Etcetera
by Denise (Sat Only)
637 N. 2nd St.
City Planter
814 N. 4th Street
Once Worn Consignment
906 N. 2nd Street
Ritual Ritual
716 N. 3rd
Swag Boutique
935 N. 2nd Street
Shop in any order, go to any shop any number of times and enjoy 25% off after you've gotten your 3 stickers ALL WEEKEND LONG!  Each shop will be serving light refreshments + plenty of holiday cheer.  Make NoLibs your one stop shop for holiday gifts!