Looking for a unique gift for your special someone on Valentine's Day?  Look no further. We've put together a list of handcrafted goodies that will make your girl or guy's day!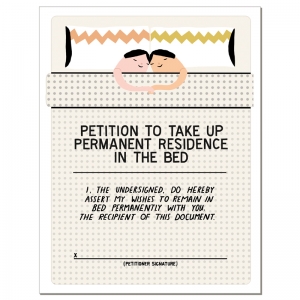 First, start with the card! We've got a huge selection of hilariously adorable ones by Laura Berger. $4.50 each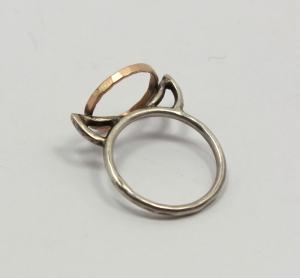 Does your lady have a devilish side? How about this Angel/ Devil Ring by Kasie Strohm. Handcrafted from sterling silver with a gold fill halo. $32, various sizes.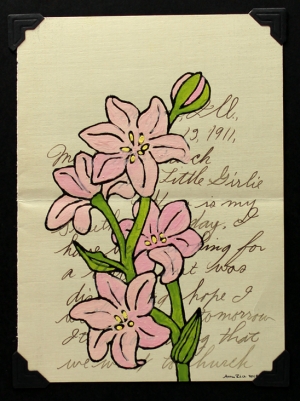 This piece by Amy Rice is a hand painted Gocco print of a lillium on correspondance from 1911, how romantic! $60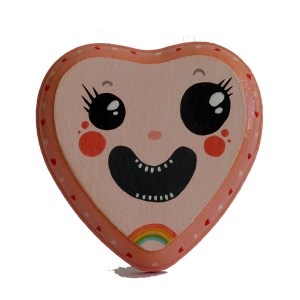 Looking for something a little less serious? How about this wood heart handpainted with acrylic by The Maple Ridge.  Features a saw tooth hook on the back for easy hanging. This art piece is also extremely affordable, at just $40!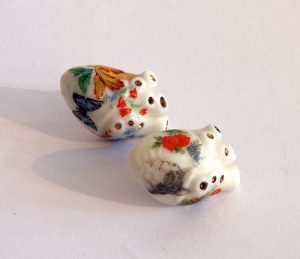 Speaking of hearts, we love these anatomically correct ones by Julie Moon. Made from sculpted porcelain, painted gold luster and decals, these brooches can be pinned to your sweetheart's coat and kept close to his/her own heart!  $50 each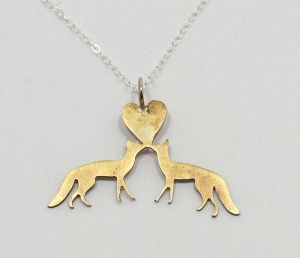 Your lady is a total fox and so are you! So pick up this Fox Love Pendant by Audrey Laine Collection. Hand cut from sheet brass and hung from an 18″ sterling silver chain. $65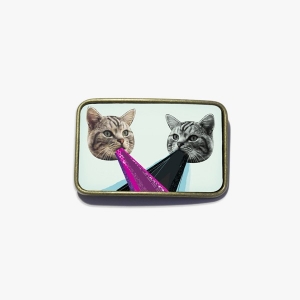 Your boyfriend (like us sadly) spends far too much time watching cat videos on the internet. I think he needs this belt buckle featuring cats barfing rainbows. Though, who doesn't need one of these. $24.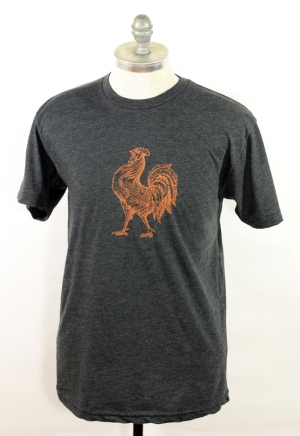 Cock Tee. That's all you need to know. Get it for your man. $28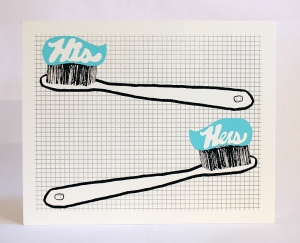 You just moved in together! Pick up this screen print by Yardsale Press and hang it in your new bathroom, cuz its official! (Also available are Hers + Hers and His + His. I don't have them online yet but they are available in store. If you'd like to purchase one of those online, just email us) $15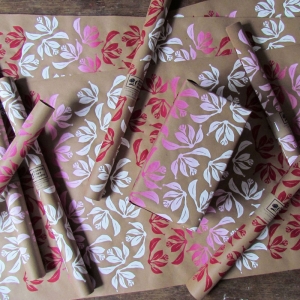 Our regulars know that we will gift wrap your purchases for free, happily! However, if you are weird like me and LOVE to gift wrap, pick up this gorgeous screen printed paper by Bonnie Kaye Studios and Do It Yourself!  Or let us do it for you!  $6 per roll.
Those are just a few great Valentine's Day gifts ideas, we've got tons more.  Come on by and we'll help you pick something special out. xo – Megan