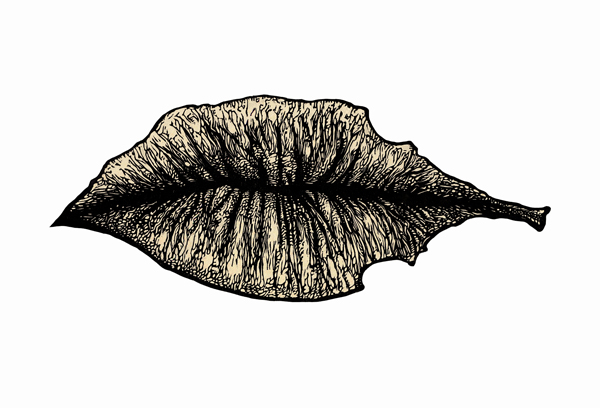 June 27th – August 23rd, 2015
Opening Reception with the Artists:
Saturday, June 27th from 6-8pm
free + open to the public, light refreshments provided
Art Star is pleased to present an exhibition with Philadelphia based printmaker, Marcus Benavides. The show, titled "Too Close For Comfort", will include a series of new woodblock prints by Benavides.  The exhibition will be on view from June 27th – August 23rd, 2015.  There will be an opening reception with the artist on Saturday, June 27th from 6-8pm.   The reception is free and open to the public and will include light refreshments.
The artist states, "Looking at a tree so closely, you fail to see the forest." In "Too Close For Comfort" Marcus Benavides will line the gallery walls with new woodblock prints that each depict macro views of a small part of a larger piece, which will be revealed to the viewer when they come to the final image within the exhibition. Marcus writes, "Macro views of objects tend to abstract textures and patterns located within. Thus, distracting the viewer from what they are actually looking at. The extreme close-up can then distort your perception of reality. This perhaps can stand as a metaphor for many things; but, for the purposes of this art show, it represents an inability to accurately view the world. It is a hyperbolic, satirical statement about a problem that I, if not society in general, may have."
Woodblock printing lends itself to this concept. Marcus writes, "I find that by carving wood, I am physically changing the material. While paint can display imagery or a message on top of a material, woodcarving exposes parts of the naked grain. So, in manner of speaking, this allows the wood itself to speak. The grain of the wood even influences my mark-making as I gouge out sections. This coupled with the parameters of woodcarving tools, provides a distinct pallet of marks to utilize. As I use hundreds of thousands of marks to make up one image, the medium also provides ample room for discovery and unique expression."
Marcus Benavides is an artist, printmaker, and small business owner based out of Philadelphia. He holds a Bachelor of Fine Arts degree in Printmaking from Texas A&M University – Corpus Christi and a Master of Fine Arts degree in Printmaking, from the University of Wisconsin. He has displayed his work in multiple national and international art shows, including exhibits in New York, Houston, Chicago, Beijing, and Athens, Greece. He has previously received grants from the Vilas Travel Program, the Arts Access Grant – Overture Center for the Arts, and holds a Purchase Award from the Porter Butts Gallery in Madison, WI. He currently owns and operates the Fishtown based fine art printing press, Red Light Press. It is here that he specializes in pulling limited edition, individual and collaborative, lithographic and woodcut prints.