Photos and Tutorial by Christie Sommers
I don't know about you, but when it's this hot out I need something refreshing to drink and anything sugary or sweet is just no good. Here's a little cold brew herbal tea recipe to enjoy all summer long, and you don't have to heat up your kitchen to make it.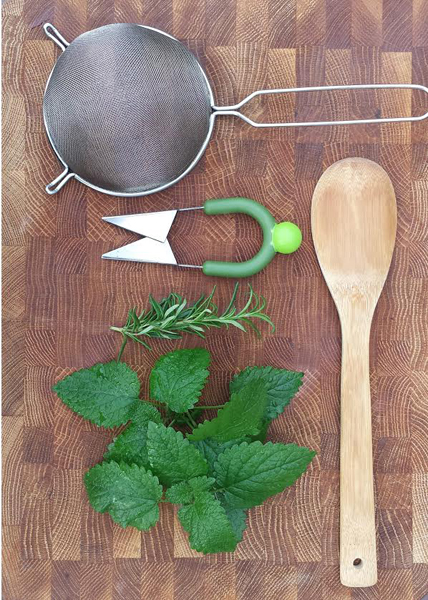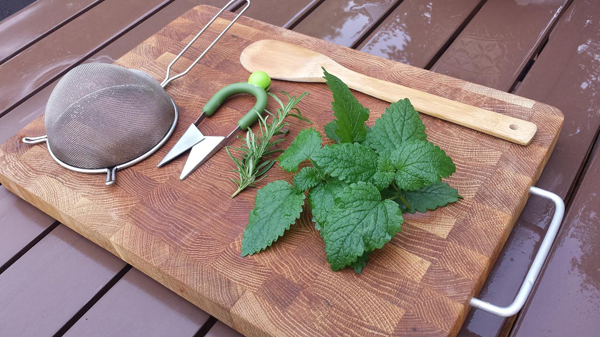 You will need:
*a large pitcher or jar
*spring or filtered water
*fine mesh sieve or cheesecloth
*large wooden spoon
*clean scissors or herb snips
*fresh herbs (suggested combos listed below). Anyone can grow fresh herbs, whether you have a garden or sunny window ledge. I highly recommend buying a potted herb plant over the prepackaged cut herbs from your grocery store for the obvious reason that you get more out of a living plant. They are very easy to care for. The more you cut and use them, the healthier and more abundant they will be. Packaged fresh herbs are fine if you're really not a plant person.
Start by cleaning your herbs well. Let them soak in a bowl of cold water for a bit and swish them around to remove any soil. Rinse.
Place herbs in pitcher.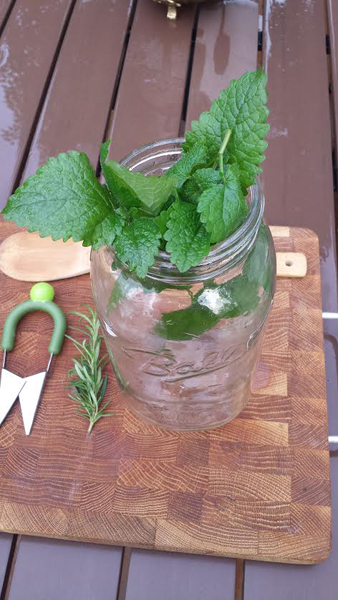 Bruise herbs with the wooden spoon to release the oils from the leaves. You basically just smash them with the spoon.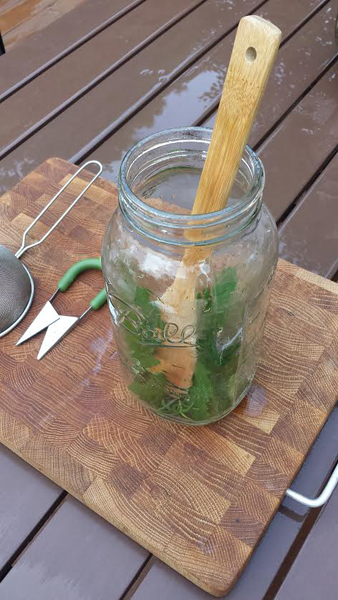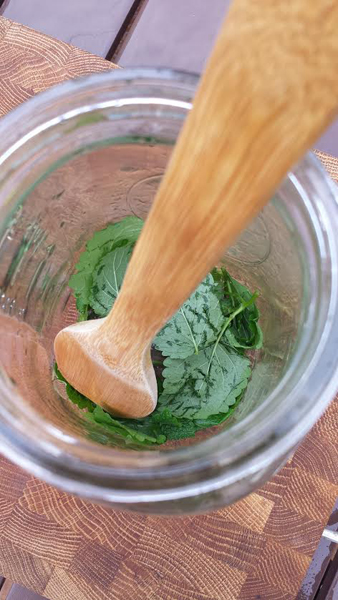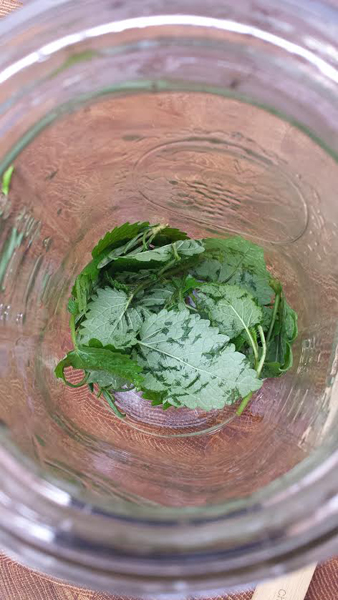 *The more herbs you use, the stronger the tea will be. Because we are cold brewing, your tea will be very subtle. If you prefer stronger tea, add a cup of boiling water now and let steep for about 5 minutes before adding your cold water to fill.
Fill the rest of your container with spring/filtered water and place in your fridge. Let steep overnight. The longer it steeps, the more flavor your water will have.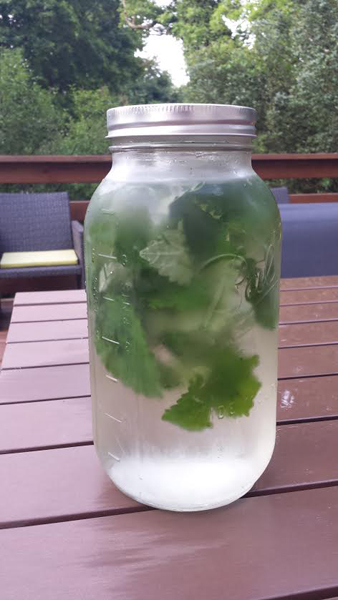 You can filter out the herbs when you pour yourself a glass or just leave 'em in there if you don't mind snacking on them;)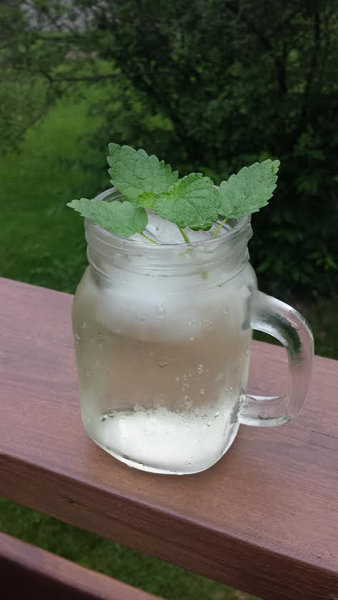 Your tea will keep for about a week in the fridge.
Enjoy!
Some herbs/combinations to try:
Lemon Balm & Rosemary (used for this tutorial)
Lemon Thyme
Mint
Chamomile & Lavender
Hibiscus & Raspberry Leaf
Ginger & Basil
—————————————————————————————————————
Christie Sommers is the designer and maker behind West Oak Design. She handcrafts small batch and one of a kind goods for home, women, and kids in her Wyndmoor, Pa studio.www.westoakdesign.com