I don't know about you, but I am ready for spring!  I am sick of spending so much time indoors……Unfortunately, I think we have a few more weeks of cold and blah.  Since I've been inside so much, I've been dreaming about redecorating my own space and hanging some new prints.  Here are some of my favorites from the shop that are sure to bring some pops of color and happiness to your walls and (hopefully) a temporary cure for the winter blues.  Most are motivational and remind me of sunny days to come, others just put a smile on my face.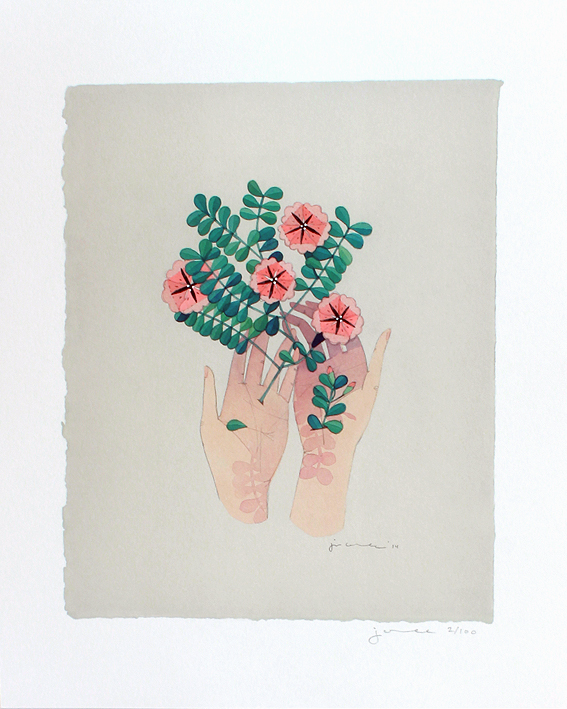 This print is of an original piece titled "Root" from Jen Corace's solo exhibition at Art Star.  It is an archival pigment print on Hahnemuhle 100% cotton rag paper.  We use Silicon Fine Art Printing here in Philadelphia, so it is extremely high quality.  It is a signed, limited edition of 100 and is $40.  Buy it Here.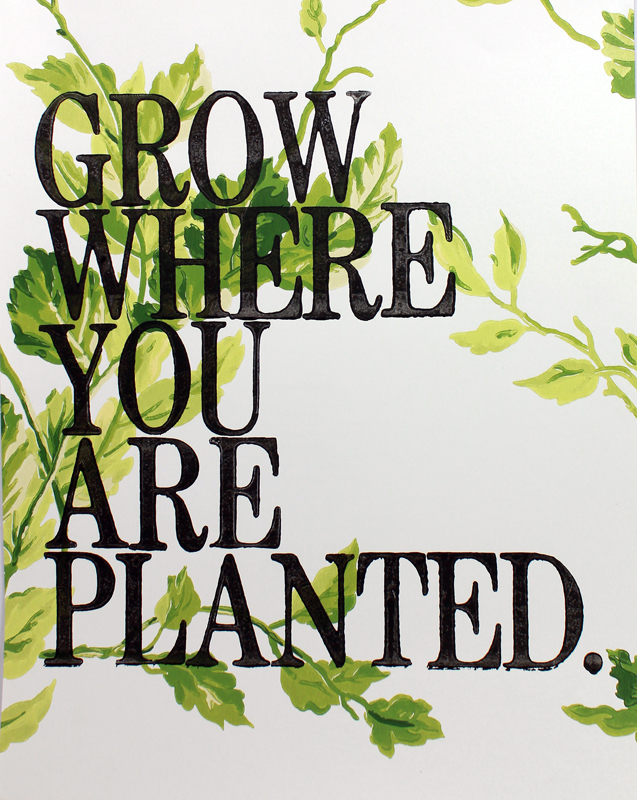 You'll see there is a theme here.  I have plants and nature on my brain.  This print is by Minneapolis based artist, Amy Rice.  Amy is a prolific artists whose work we've carried since we opened in 2004.  She is one of our absolute favorites!  Luckily for my wallet, Amy offers a line of affordable art prints like this one.  She enjoys painting/printing on antique letters, journal entries, maps and even high end wallpaper, like this one.  This is a hand set and hand pulled letterpress print.  I just love it!  $40 Buy it here.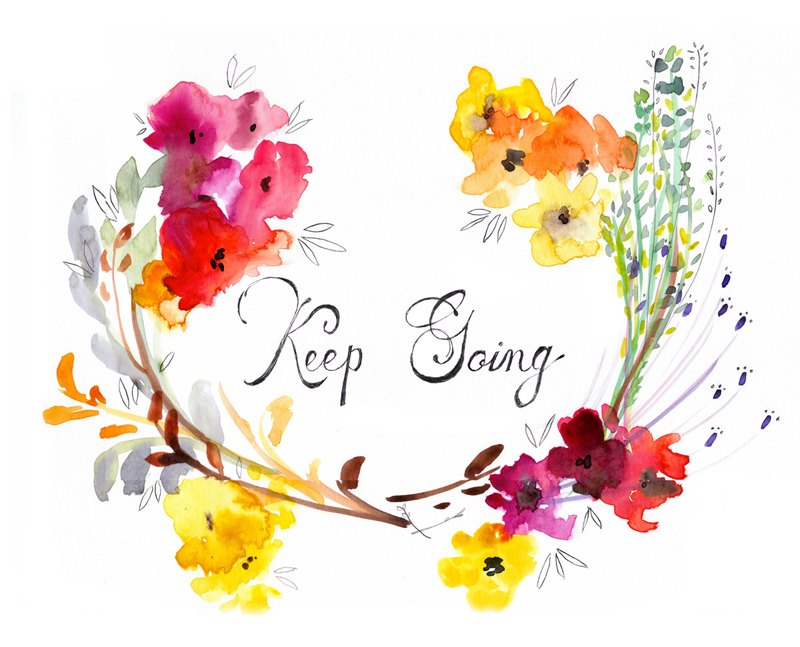 Another floral piece with a motivational phrase.  I need it this time of year!  I love Mai Autumn's delicate watercolors, they are so beautiful!  This one will also add a nice pop of color to any room!  This piece is available in both 8×10 and 11×14, which are both standard frame sizes.  Printed  with archival inks on Canon Pro Luster Pape and $20/$35, depending on which size you choose.  Buy it here.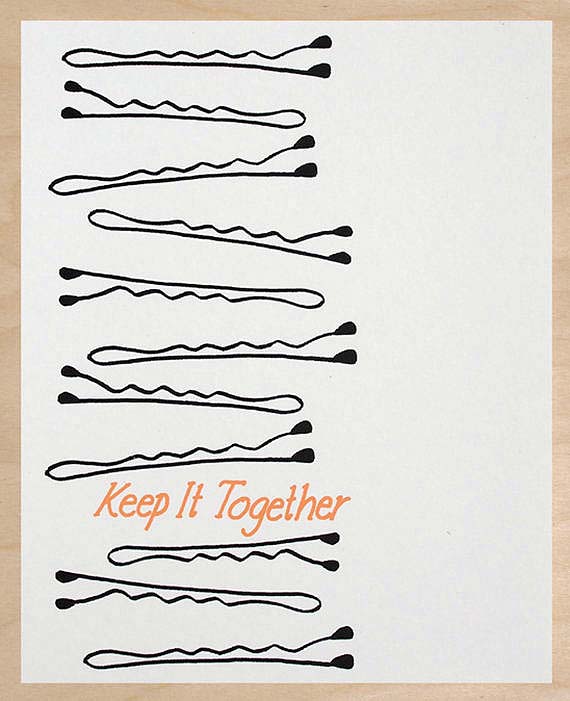 A daily reminder – ha!  Plus, it makes me laugh a little b/c there are seriously bobby pins all over my house.  In the oddest places too!  For this reason, I think they are the bane of my husband's existence.  Just kidding.  This is a screenprint by Bryan Sculthorpe of Yardsale Press, who I fondly refer to as "talls" because he is a giant and I am a midget. Just $15 – buy it here.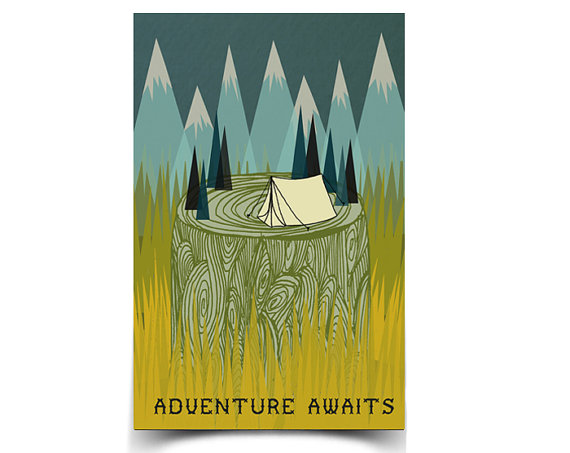 My husband and I have already begun planning our camping trips!  This reminds me that in a few months we'll be sleeping under the stars.  I. cannot. wait.  This is an 11×17″ poster illustrated by Andrea Lauren of Paper Sparrow and it is printed with vegetable + soy based inks.  $18. Buy it here.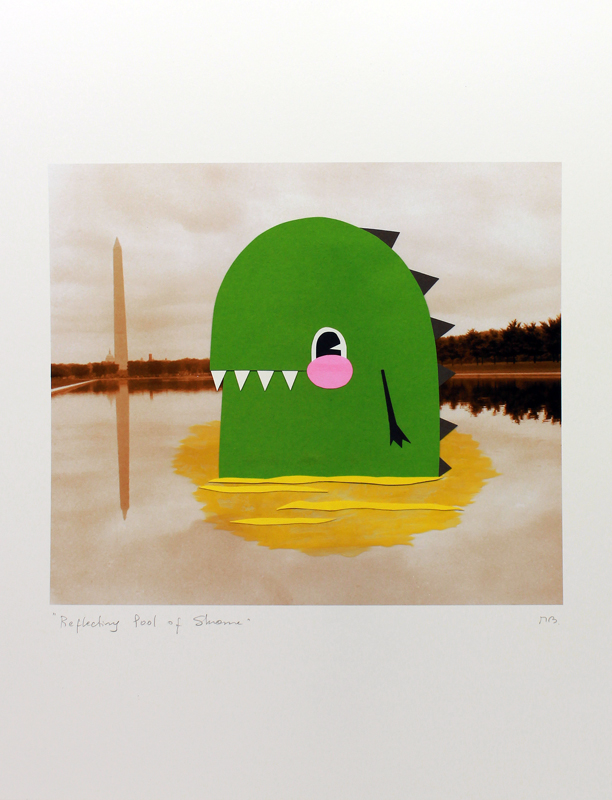 And finally, this gem.  Because I love art with a sense of humor most of all.  It is titled "Reflecting Pool of Shame".  It is a reproduction of an original painting on top of a photograph by Mauro Biaocco of Naughty + Nice.  It was printed using archival ink and paper.  Don't lie, you've been there!  $20 Buy it here.
I hope you enjoyed looking at my favorite Art Star prints and maybe you are inspired to pick out your own.  What are your favorites? Shop our online collection here. Or stop on by – there is WAY more in the actual store.