Photos and Tutorial by Christie Sommers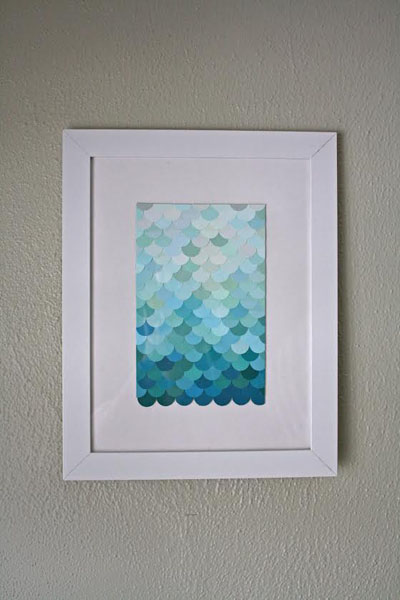 You will need:
*paint samples from your local hardware/paint store
*a circle punch (found in the scrap booking section of your nearest craft store). I used a 5/8" punch.
*a glue stick (I prefer Elmer's Craft Bond)
*a sheet of card stock (this is what you will glue your circles to)
*ruler
*pencil
*a picture frame if you would like to display your finished project
Start off by punching out your circles.  For my 4-1/2" x 7" collage I used 161 circles. Arrange your circles by color in 3 piles: lightest colors, mid range, and darkest.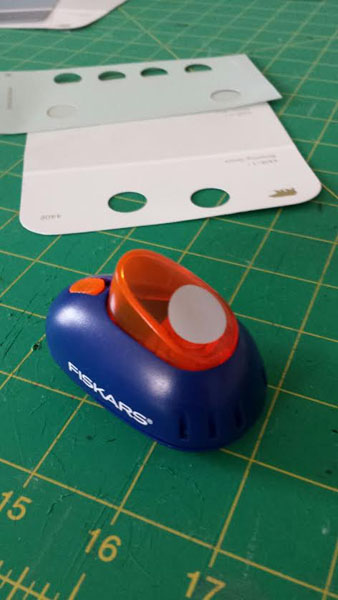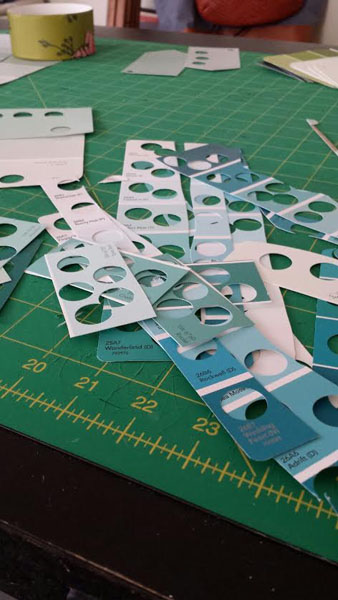 Take your piece of card stock. You are going to draft out a grid so you can line up your circles nice and straight. Because my circles are 5/8", I went up one side of the card stock marking every 5/8″.  Repeat on the other side of the card stock and you now have the start & finish point of each line.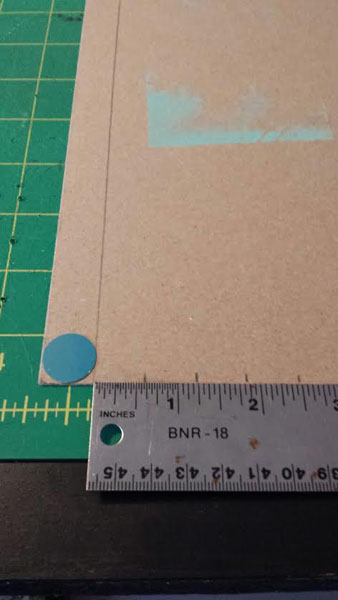 Once your lines are drawn, start at the bottom of your card stock and glue a random mix of your darkest circles across the first line.
The next row will be placed between your pencil lines. Place the first circle of row 2 between the first two circles in row 1 (see pic). Every other row is staggered giving you a fish scale pattern.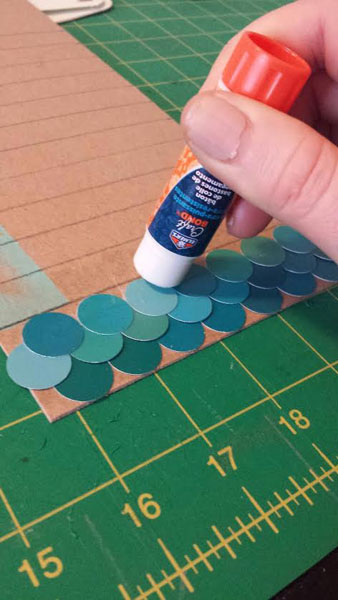 Continue gluing rows, going from dark to light, until you reach the end of your desired finished project.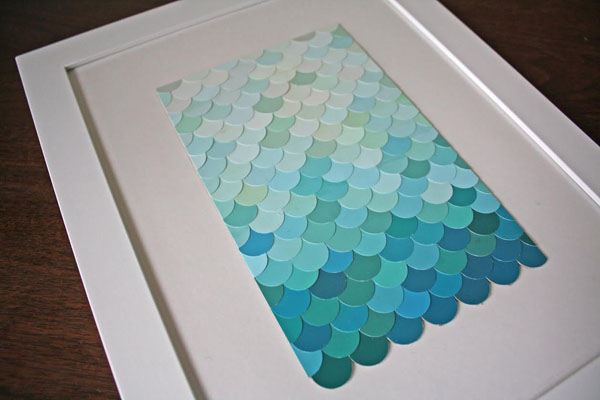 If you want straight edges, you will need to do some trimming. I trimmed off the two sides and top of mine. The bottom of my collage will give you an idea of what it will look like if you decide not to trim the edges.
Let the glue dry for at least 10-15 minutes before trimming.
To trim, I used a straight edge ruler, an X-acto knife and my cutting mat. If you don't have a cutting mat/x-acto… you can take a ruler and line it up along the edge you want to trim, draw a pencil line marking where you will cut, and simply trim with scissors along your pencil line.
Frame & enjoy!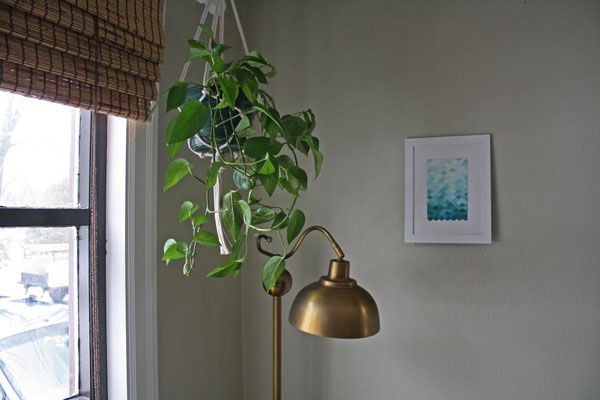 ———————————————————————————————————————————————
Christie Sommers is the designer and maker behind West Oak Design. She handcrafts small batch and one of a kind goods for home, women, and kids in her Wyndmoor, Pa studio.www.westoakdesign.com