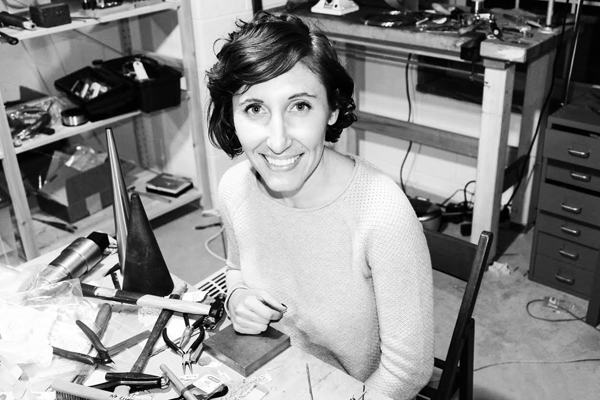 Samantha Skelton Jewelry Design is a one-woman jewelry machine located in Fairview Pennsylvania. I design, create, market and sell all of the work featured in my jewelry collection; however I wasn't always interested in jewelry. My collection has grown from my love of metal, the form of each element in this collection has been directly influenced by industrial sculptures which I both studied and created.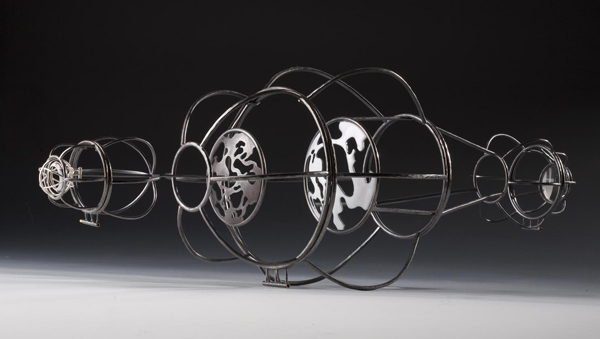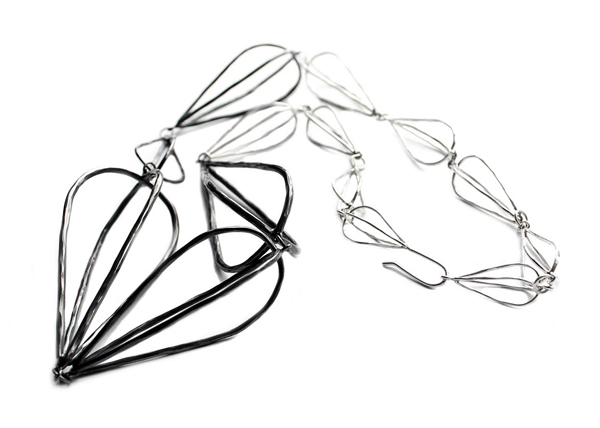 I studied both graphic design and metalsmithing in undergrad at Edinboro University, choosing to follow metalsmithing into graduate school at Miami University, I focused on large scale copper sculptures. The sculptures I created had an industrial aesthetic and a sense of balance and symmetry, all hand forged and kinetic. Along side my sculptures I found myself making smaller sculptural jewelry, almost as a sketch for larger pieces. It allowed me to play with form in a much faster and more direct way.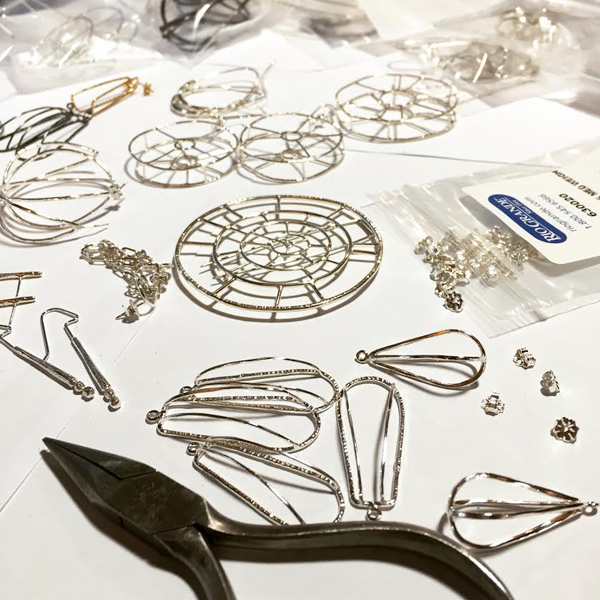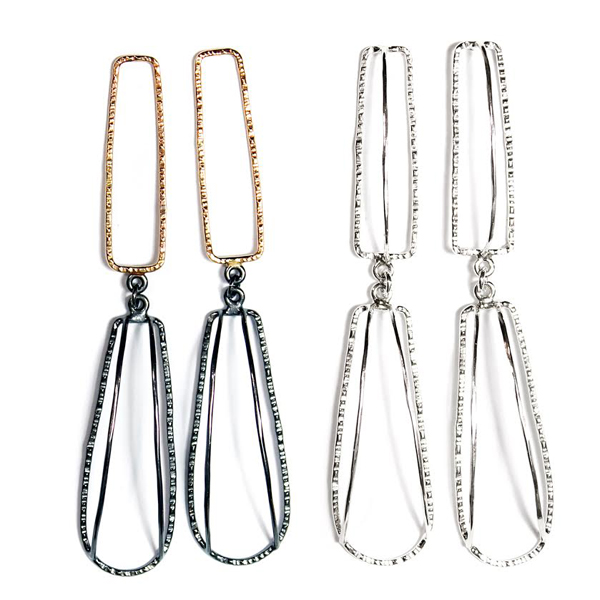 Choosing to pursue jewelry full time following graduate school has allowed me to continue connecting form with function. My sculpture and jewelry continue to reflect each other;
I want the wearer to feel the visual impact of the jewelry without being overwhelmed by the physical and visual weight of the metal.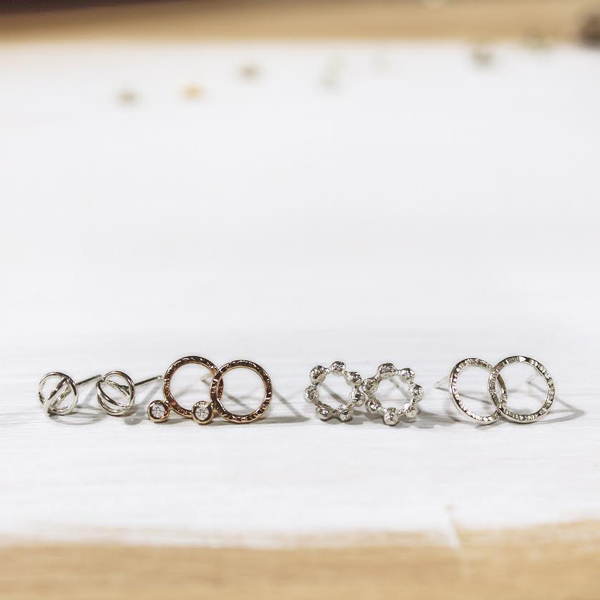 Along with making jewelry and traveling for shows and exhibitions I also teach jewelry workshops at craft schools and universities both locally and internationally.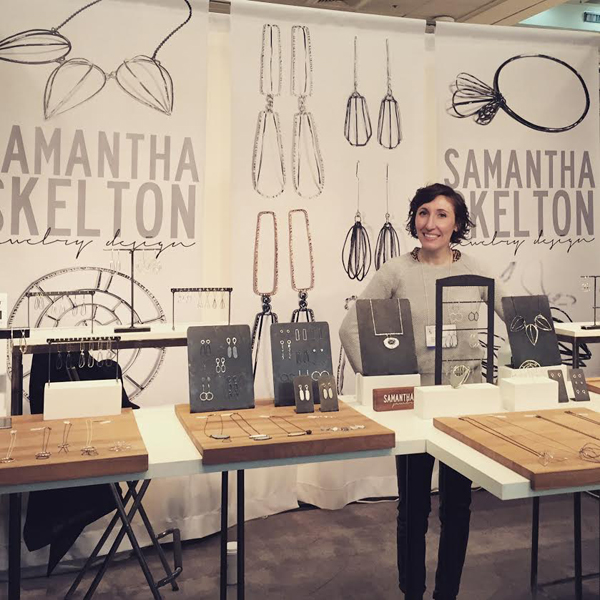 Visit Samantha Skelton Jewelry in Booth #62 at our Art Star Craft Bazaar on May 9th + 10th and visit her online at http://www.samanthaskelton.com/