Hello! My name is Jessee and I am the sole owner and operator of Art School Dropout. I have been in this position for 16 years now with a few interruptions here and there. I have an issue sticking to just one kind of product or technique, but no matter what the style is the same. I just really enjoy learning and am constantly adding new skills to my arsenal. You name the art or craft and I have probably tried it.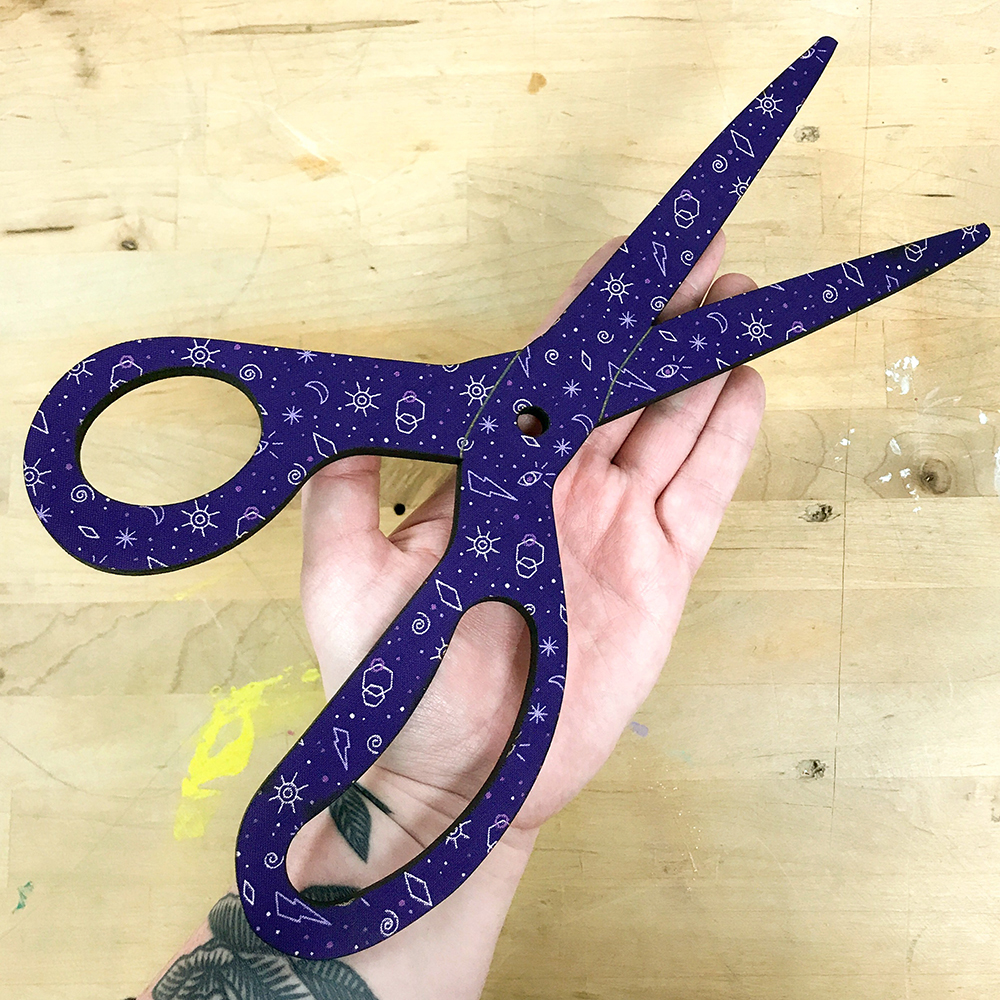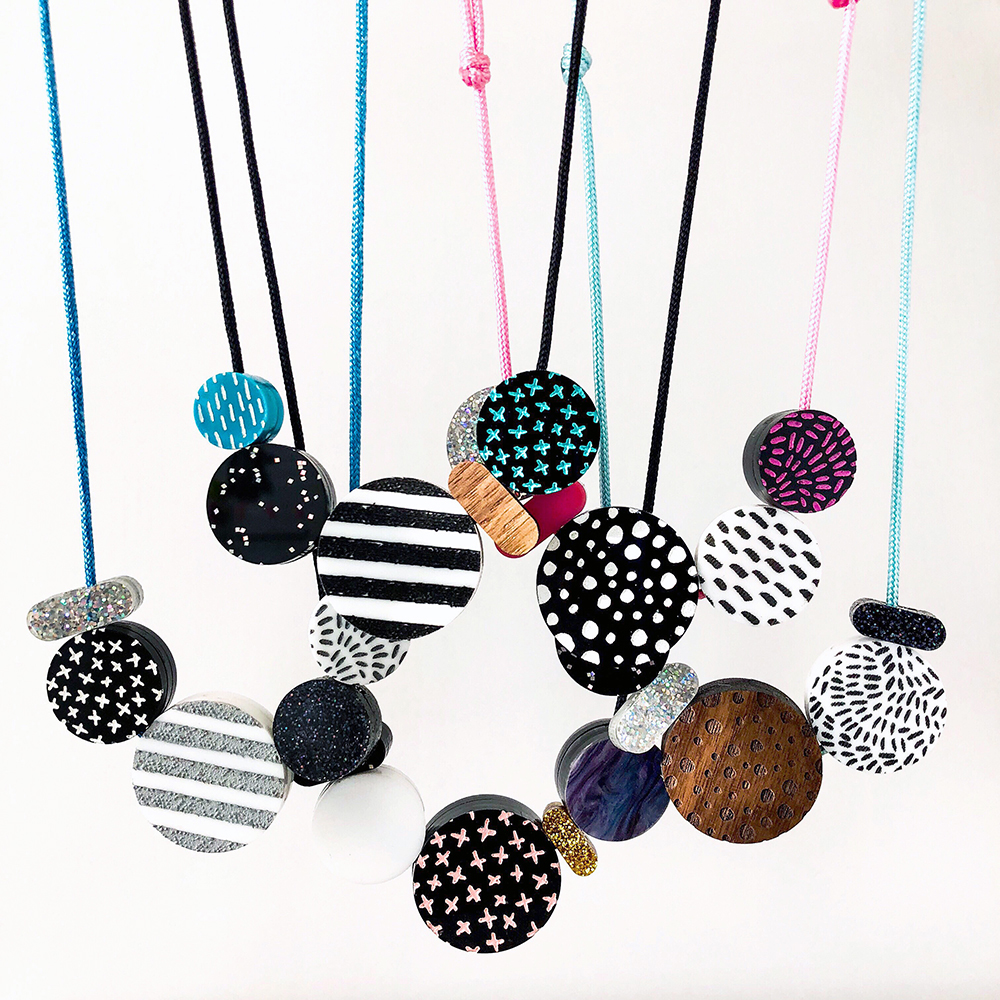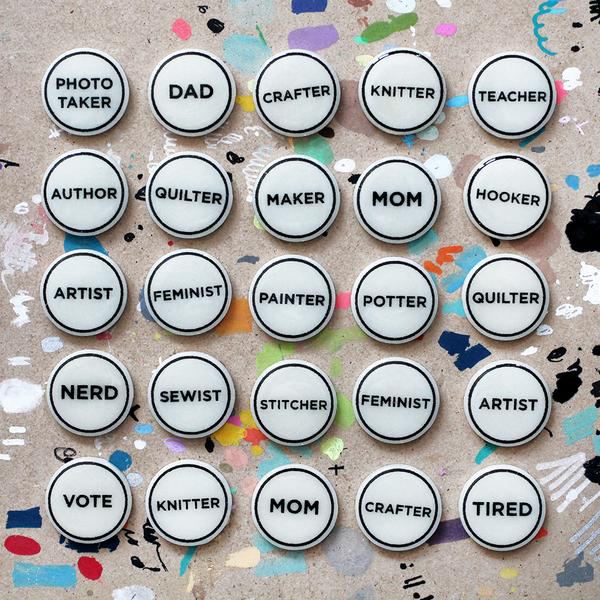 I took a break from my shop for a few years to work as a professional quilter for major fabric companies and as a online educator for sewing machine and craft gadget companies. It was a lot of fun for awhile, but it never felt like I was doing what i really loved.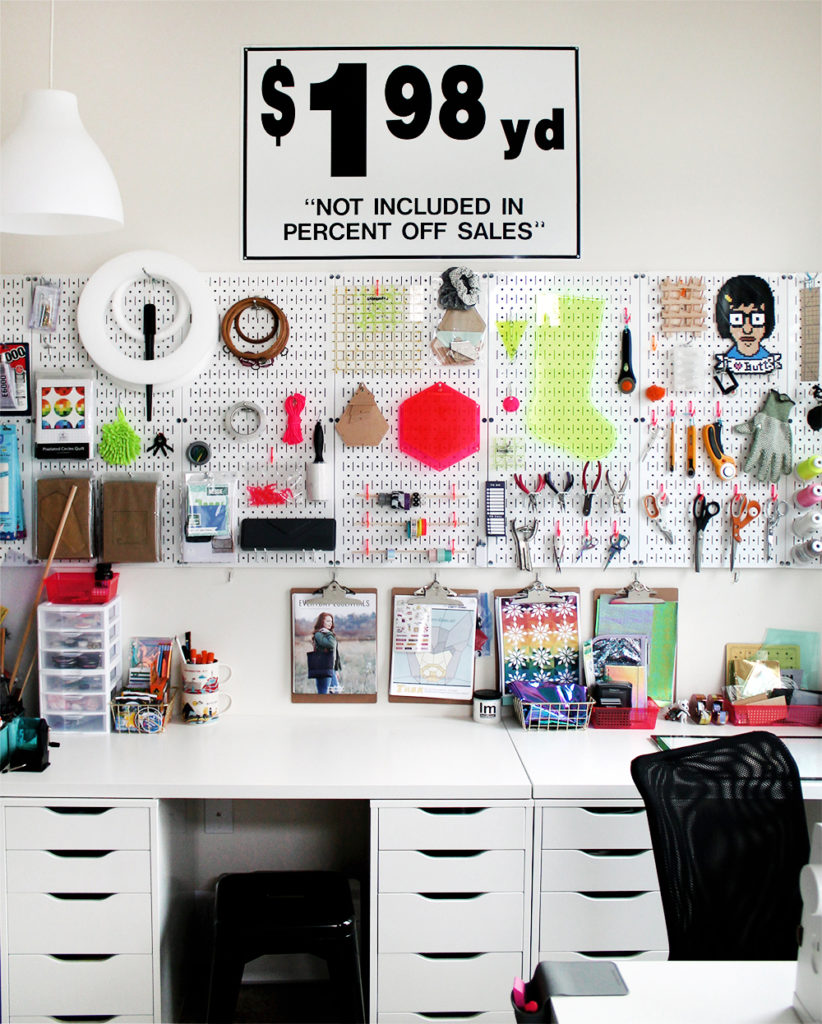 During that time I also joined a makerspace and was taught how to use a laser cutter, 3D printers, and many other pieces of equipment. I realized I was a full on maker, not just a crafter or a quilter or whatever other label i was given. It became my new favorite thing to do and it slowly pushed me back to my original path which was making brightly colored jewelry and accessories.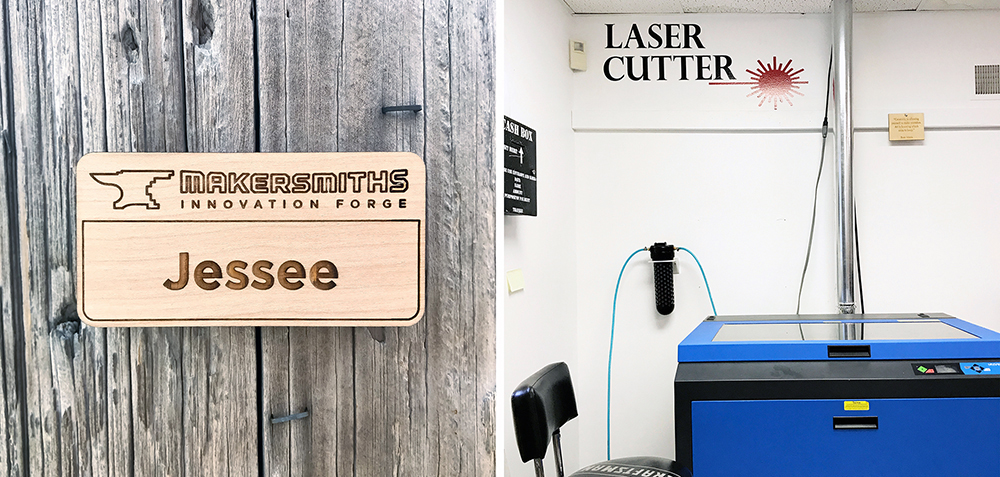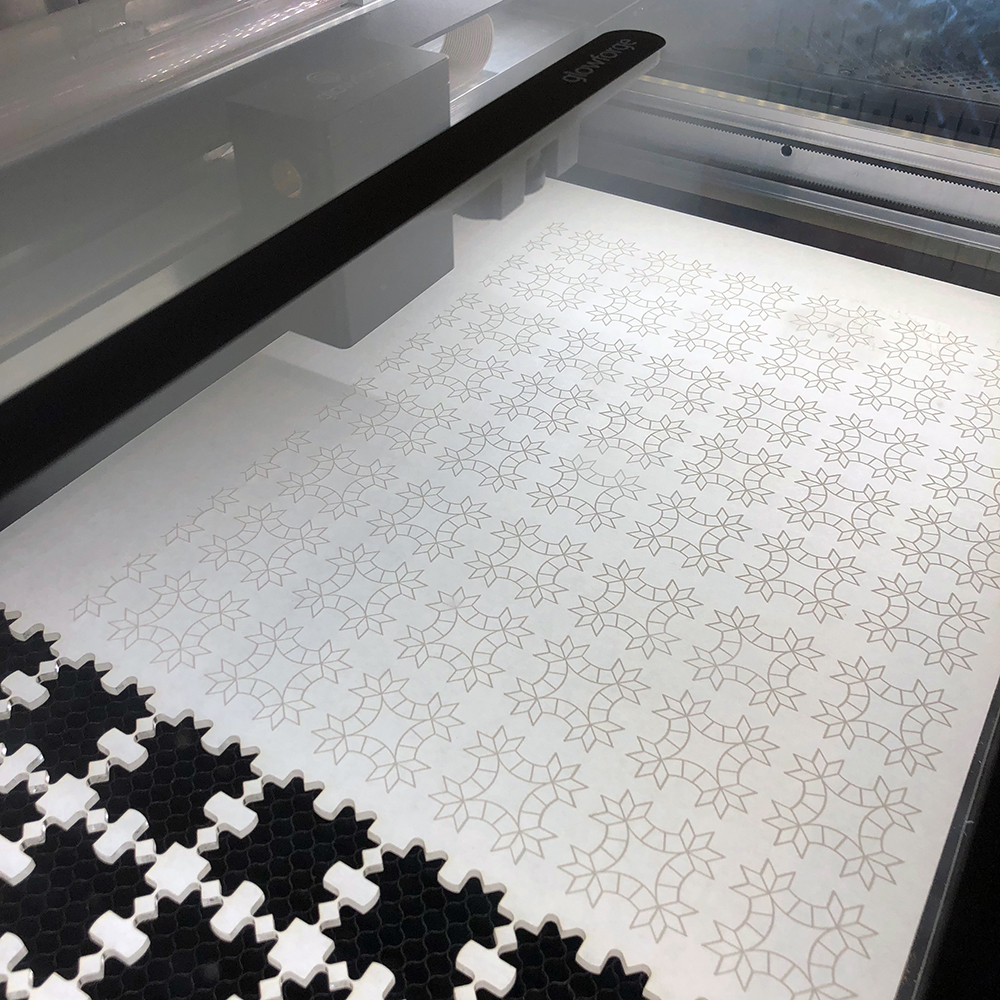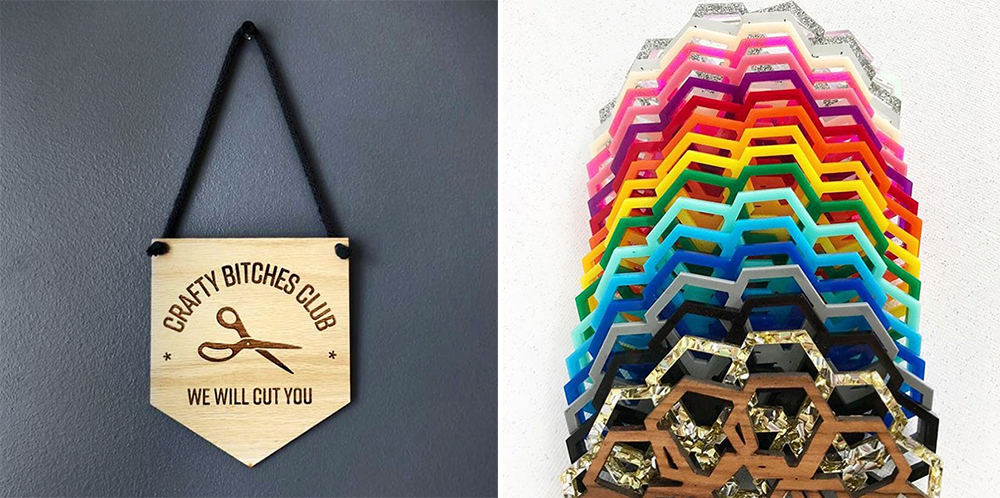 So here I am now, making jewelry almost non stop as well as a few sewn items here and there. I have since bought my own laser cutter and am constantly amazed at what it can do. I am beyond excited to be a vendor at the Holiday Art Star Bazaar. It's been many years since I have done any Art Star shows and I've always enjoyed them.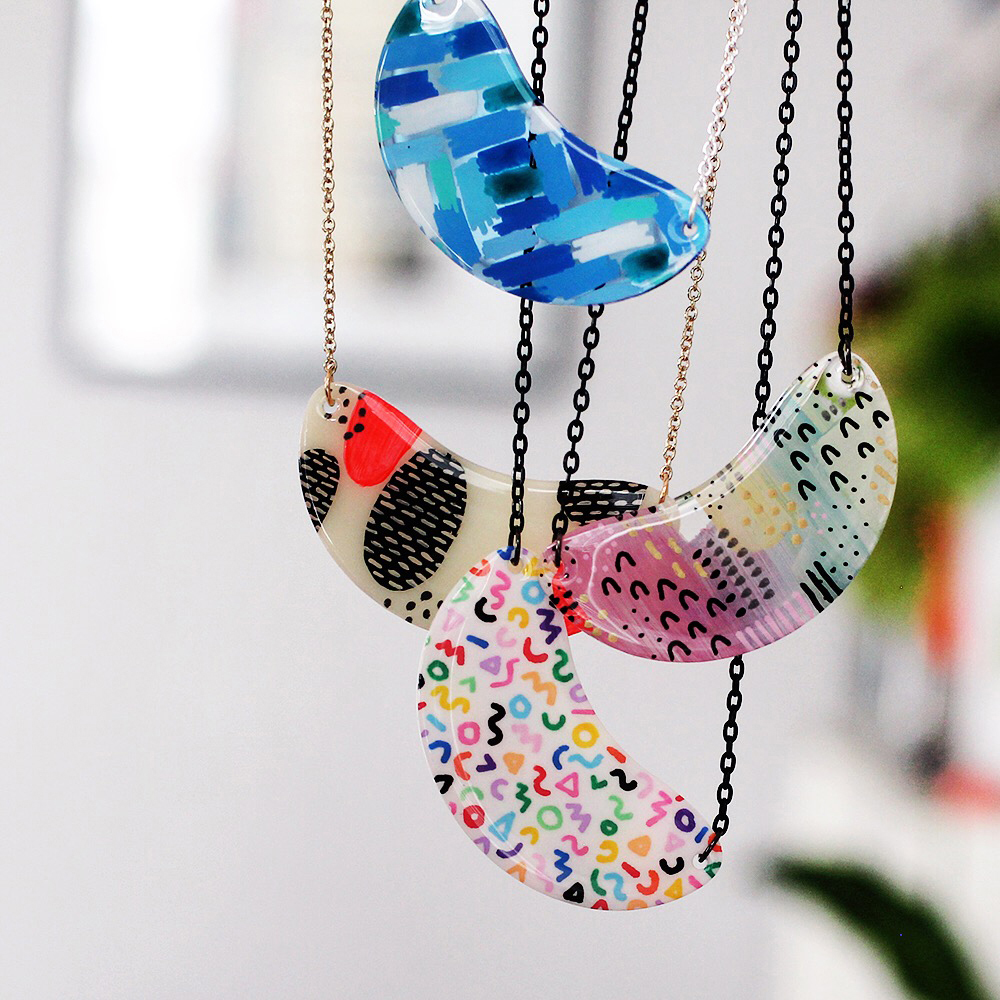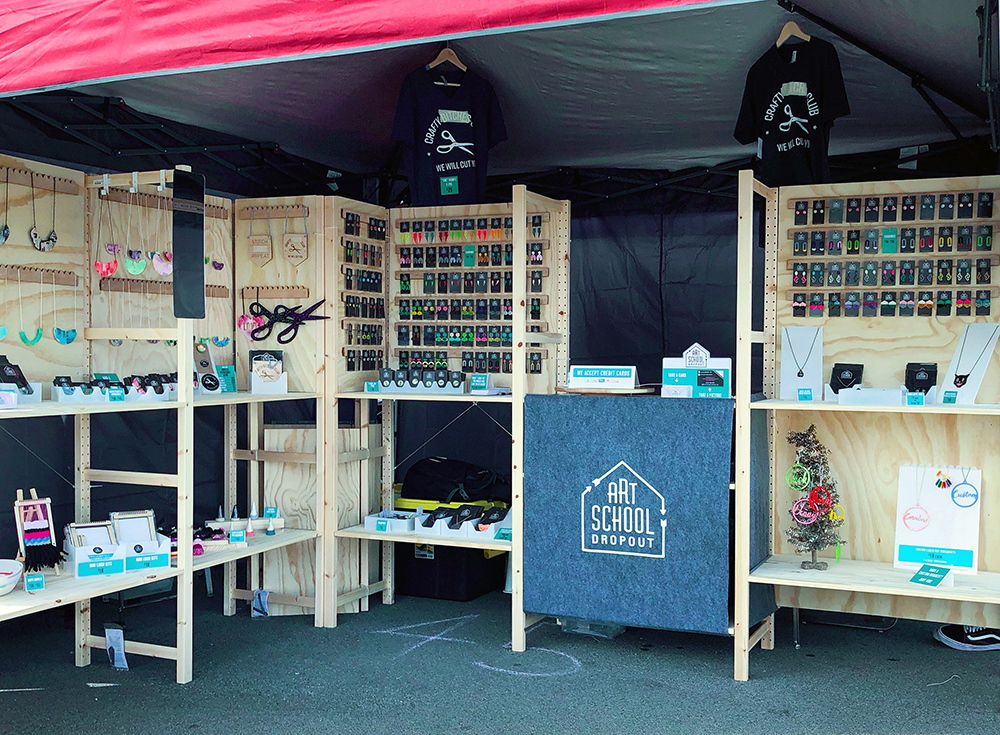 Visit Art School Dropout's website to purchase her goods and follow her on Instagram