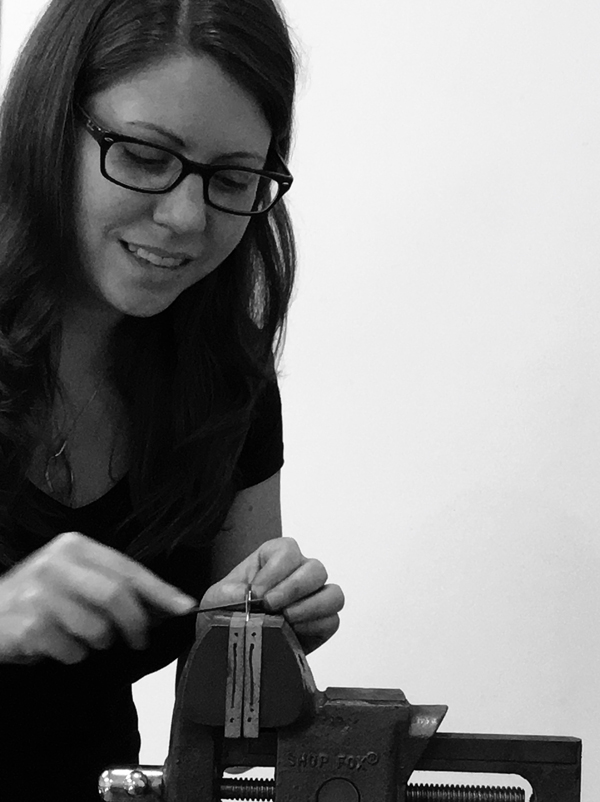 Hello I'm Carolyn, of Carolyn Keys! I'm a designer and maker based in Bucks County, Pennsylvania. I share a wonderful studio in the woods with my husband Justin, who is a sculptor and metalsmith.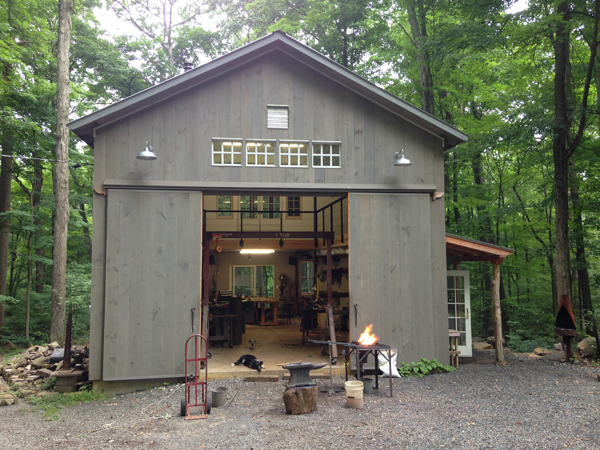 I've been making things with my hands since a young age when my father engaged me in wood shop projects that sparked my curiosity for materials, processes and design.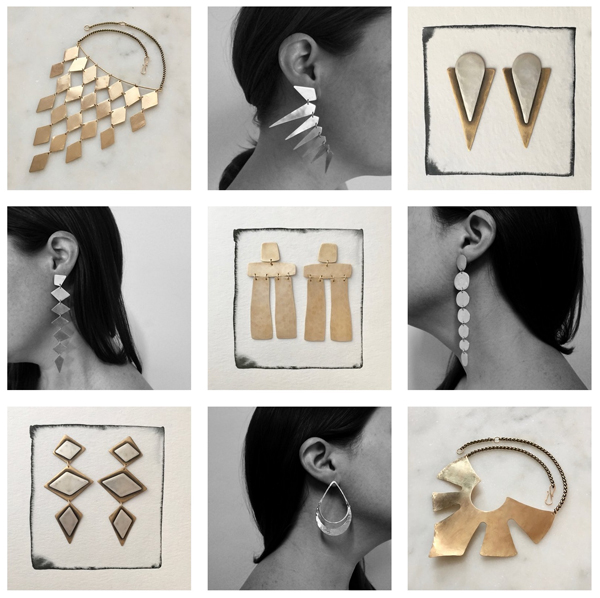 Though creating with my hands was always my first love, I decided that design was a more practical field to pursue, so that's how I ended up studying interior design at Drexel University. I went on to work for design/build firms in and around Philadelphia, working on diverse projects from historical Bucks County renovations, to modern glass and steel homes. In 2015, after spending 10 years as an architectural designer, I started to feel the need to get back into the shop. Though I still love the complex puzzle of architecture and building systems, I wanted to get back to the simple act of making. In December of 2015, I decided to leave my full time job and give it a go, thus Carolyn Keys was born.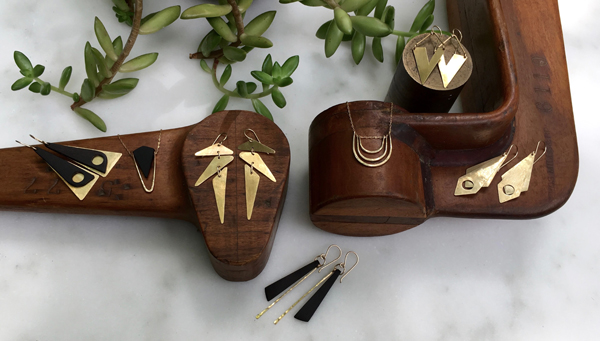 To be honest, in the beginning I didn't even know exactly what to focus on. In the past I've made lighting fixtures and furniture, ceramics and printed textiles, abstract watercolors, and lamp work beads, to name a few. For several months, I just let myself experiment with lots of mediums to see what clicked. I started making simple modern jewelry that incorporated metal and wood elements. I loved how each piece was a small contained project, a sort of mini-sculpture that could be worn. I also found that I had fans eager to support my jewelry endeavor, so that has become my primary focus.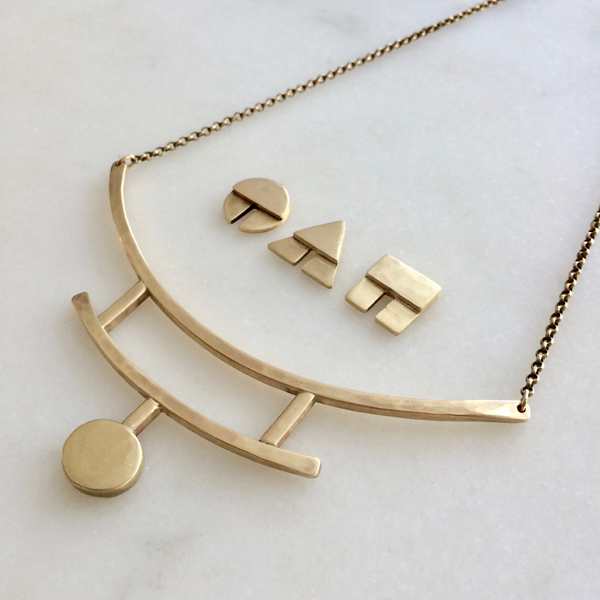 My process for making jewelry starts with many sketches of design ideas. This helps with figuring out the scale and proportion of pieces, and deciding what's worth trying out in real materials. Depending on the design, my next steps involve hand cutting sheets of metal into shapes; cutting, bending and hammering wire; cutting tiny wood pieces out on a bandsaw, then sanding and shaping them. That's followed up with lots of buffing and polishing of the parts before they get assembled into the final piece.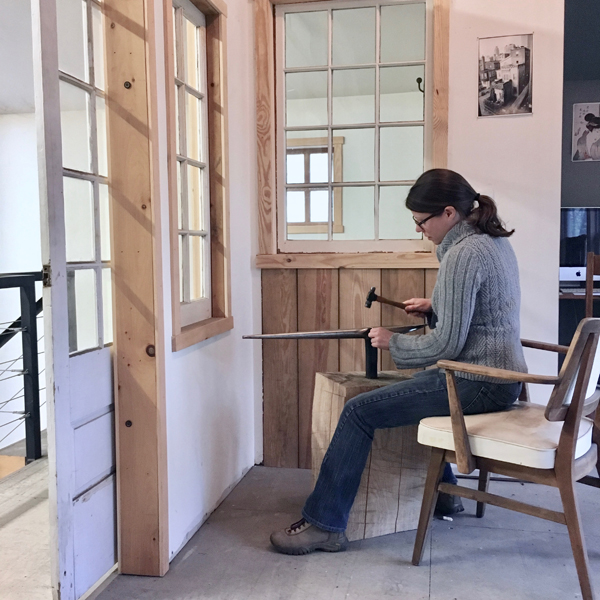 I've also been experimenting with etching, which is a process of drawing a resist onto metal then submerging it into an acid that eats away at the metal to leave a pattern. Once the etching is done, I blacken the piece and then buff it back to enhance the pattern.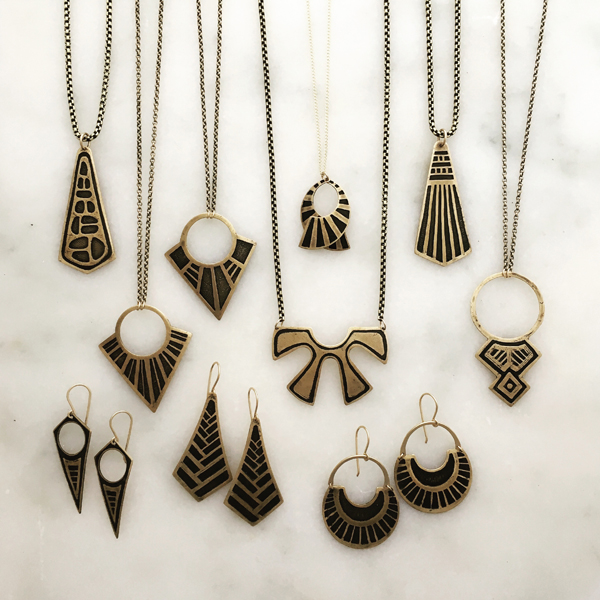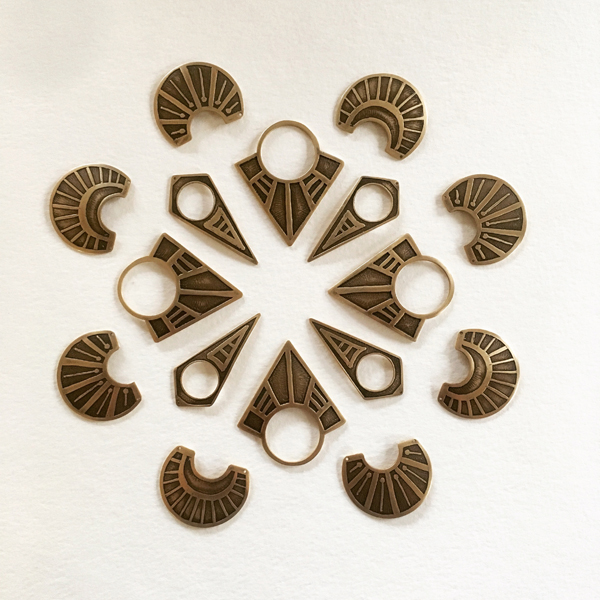 I love how jewelry allows me to work with various materials and to learn new techniques. Having my own business keeps every day interesting whether I'm in the studio making, photographing new work, updating my website, or meeting interesting new people at an art show. I currently have work available at the lovely Art Star shop in Northern Liberties, and I'm excited to participate in my first Art Star Craft Bazaar, come visit me at booth #99!