*Photo Credit: Ben Pelta-Heller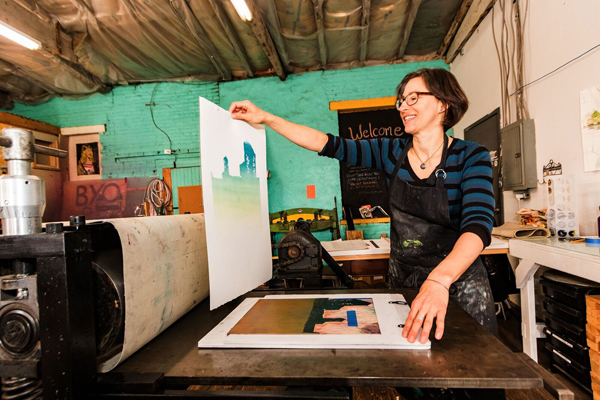 I'm a local artist, printmaker and educator and I just moved back to Philadelphia after over a decade in Athens, Georgia where I received an MFA in printmaking from The University of Georgia. I love living in this city! I now live in South Philadelphia and I make prints at a studio called BYO Print, a print cooperative located in Sharktown studios in Old Kensington/Fishtown. As a member of BYO I have access to presses, etching mordants, screen-printing supplies and other print related equipment. The medium size Charles Brand etching/relief press is the piece of equipment I use the most in the studio.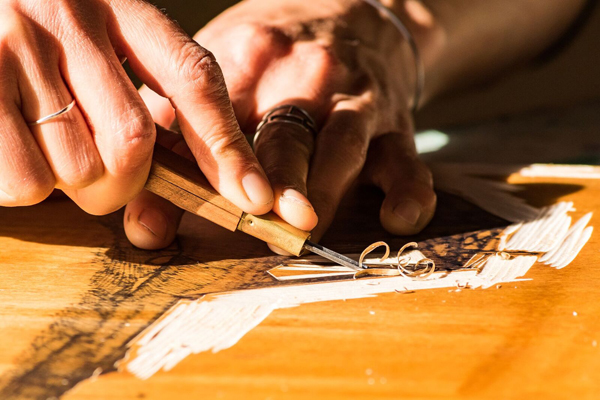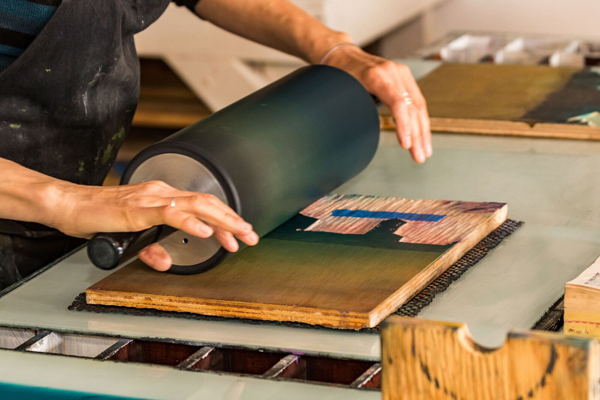 The process of printmaking informs my imagery. I work mainly in relief printing with woodblock and linoleum. Sometimes I use a color reduction process where I print all the colors from one block, carving each one away as I print, while other times I print a single image with multiple blocks. The process of relief printing is one of the oldest forms of making multiple images. For me, it usually starts with a sketch directly onto the block. The next step is carving the block where a lot of changes can happen to the imagery. The space around the image is carved so that what is printed is raised, therefore it is in "relief". Rolling ink over the block with a brayer then inks that raised surface, which is printed by placing paper on top of the inked block and applying pressure. I use a press that allows an even amount of pressure to transfer the ink to the paper.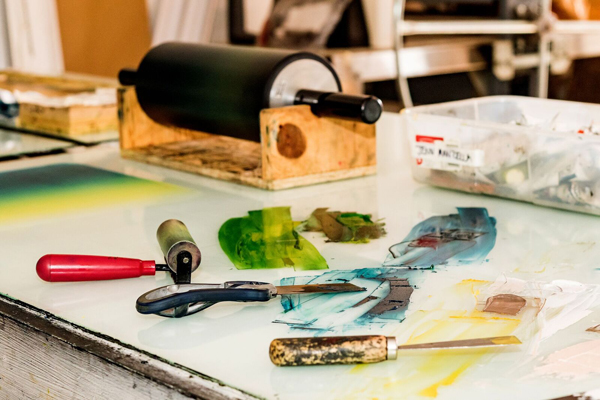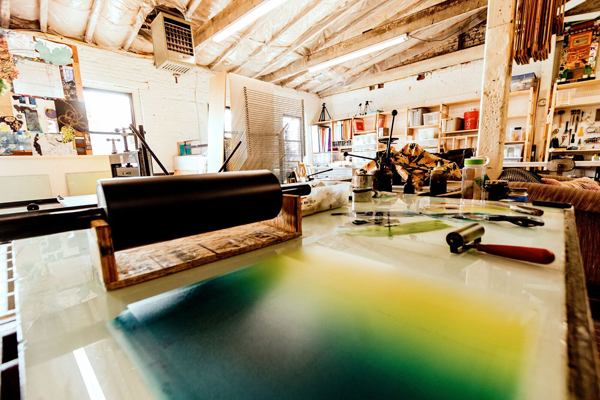 When printing multiple blocks, I use transparent additives in my ink to create layered colors and gradients. It's important to use some sort of registration technique to align each of the blocks on the paper, therefore, I use a registration jig to hold the paper in the same place each time I print a different block.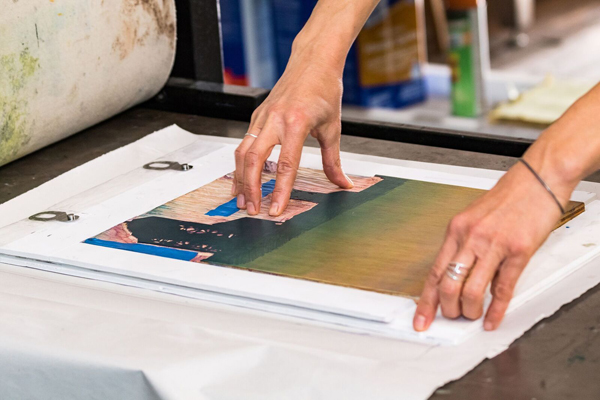 I draw a lot of inspiration from traditional Japanese woodblock prints of the 17th and 19th century and I'm interesting in the intersection between urban and natural landscapes. My own photos are often the source material for the drawings and prints I make and sometimes I'll combine elements from several different pictures to make something completely new.
Rarely do I have a fully formed plan of how the prints are going to work out because in the process of printmaking there is quite a bit of unpredictability. I work with my mistakes and sometimes rework my blocks. Because I often work in layers it's hard to know exactly how colors are going to print on top of each other. Pulling the print after carving, mixing colors and printing is the most exciting part.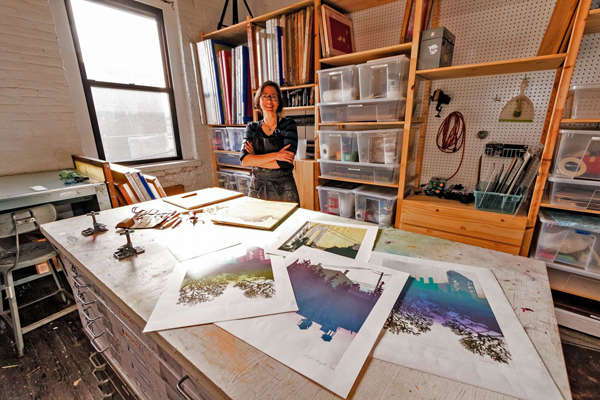 You can explore more of my print work on my website: www.jlmanzella.net or follow me on instagram @j.l.manzella. My prints will be on sale at the upcoming Holiday Art Star Craft Bazaar this weekend at the Event Space at SugarHouse Casino.