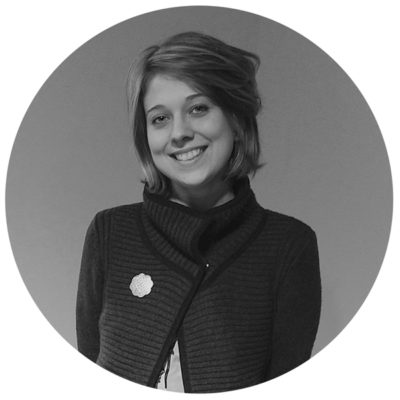 Hi, my name is Nicolette. I'm a full time studio jeweler and enamelist whose studio is based in the Old Kensington area of Philadelphia, PA. I create jewelry that features hand drawn, nature inspired imagery on enamel. I show my work across the US at craft shows, galleries, and retailers, including Art Star!
From botanical gardens, to state parks, to the plant life peaking through the cracks in the cement in the city – I'm influenced by nature. Currently, I adore drawing flowers. I'm drawn to their gestural forms, their textures, and serene feelings flowers invoke. Most of my work starts with a drawing from life or photo I've taken.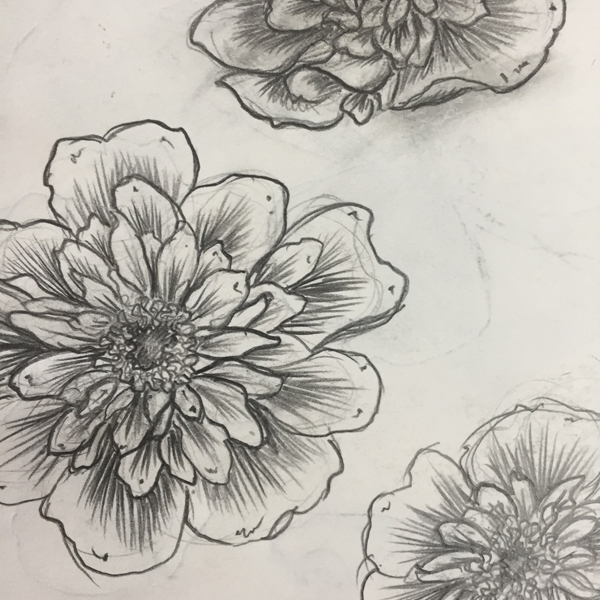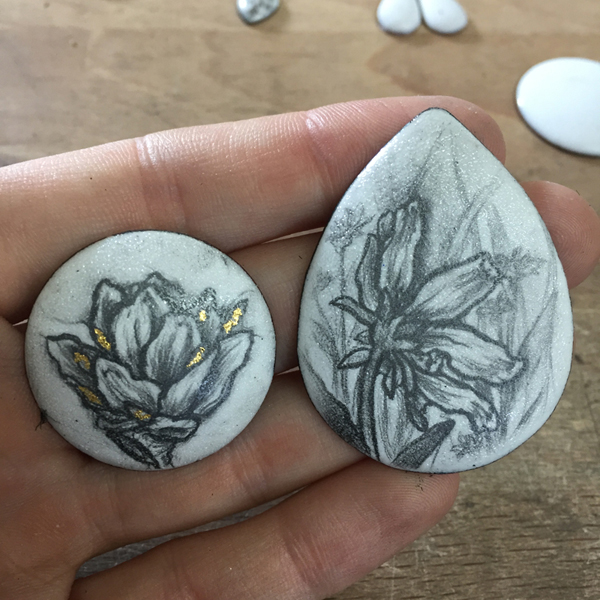 Each piece is hand drawn or painted on enamel. Enameling is a technique where I fuse powdered glass to copper in a kiln at temperatures close to 1500 degrees Fahrenheit. After I draw the imagery, the enamel piece is fused again in the kiln. Each piece I work on usually goes through 5 or more firings from start to finish before becoming a finished piece! I then fabricate settings for the enamel work out of sterling silver, or sometimes gold, creating wearable artwork.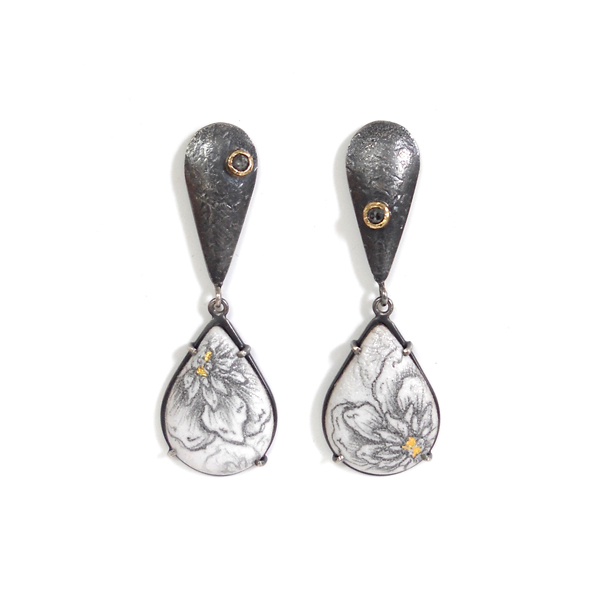 I love that I am able to combine my illustrations with such a traditional, historical technique like enameling to create future heirloom quality jewelry. I like the idea that my work might someday be handed down through generations and live longer than I will. I'm excited to be showing at the Holiday Art Star Craft Bazaar this month and I hope you'll come check out my work in Booth 5!
http://nicoletteabsil.com/home.html
https://www.instagram.com/nicoletteabsil/
https://squareup.com/store/nicolette-absil-studios