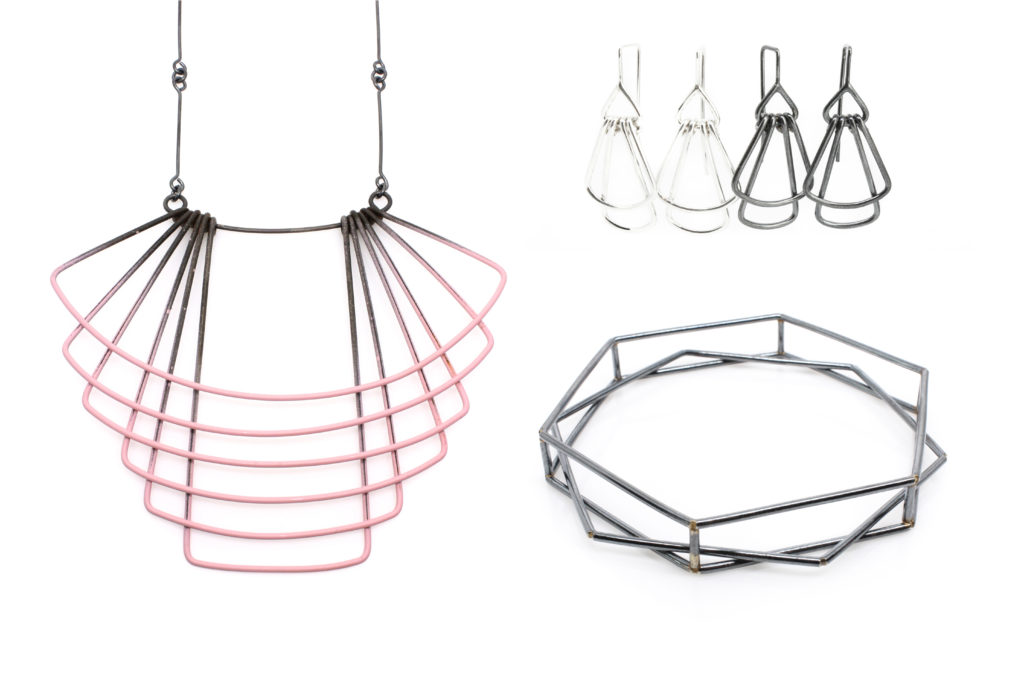 Making jewelry was always in my sightlines, but it wasn't until my early 20s that I discovered metalsmithing as a primary method with which to bring my designs to life.  I love connecting to others through jewelry and adornment, creating exciting modern pieces for everyday wear. My focus is to create pattern-based jewelry that has the illusion of volume while staying very light-weight. I assemble architecturally inspired shapes with unique connections, resulting in playful, kinetic, and interactive jewelry.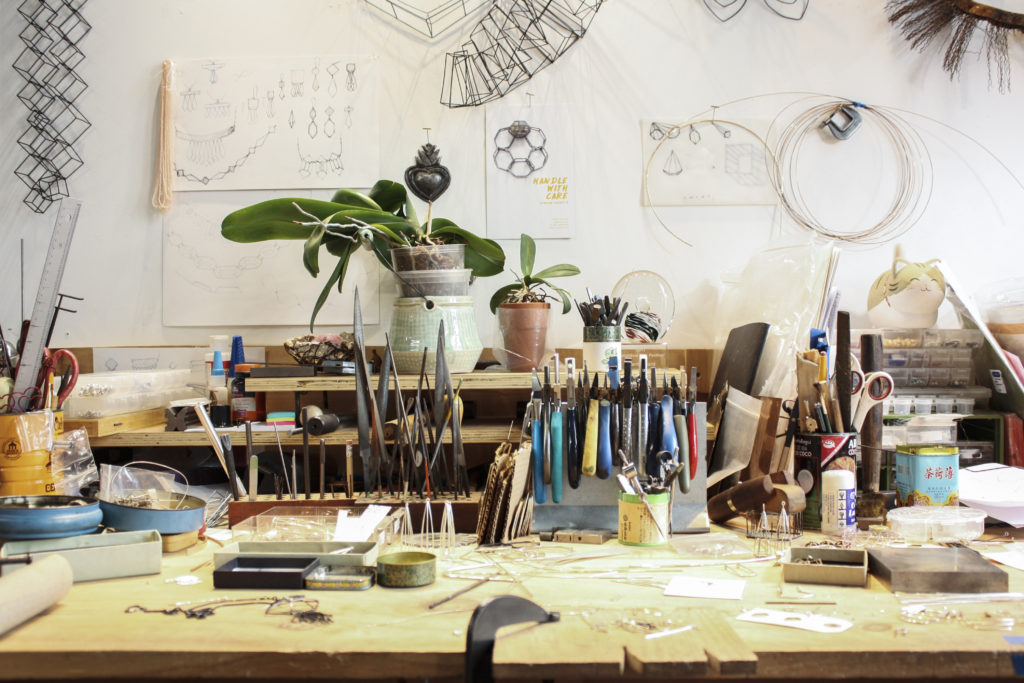 All of my jewelry is created from start to finish in my studio, located in the Crane Arts building in Old Kensington.  The process for each piece varies – some start as a sketch on paper, others I design as I build, so that the sketch is also the final product.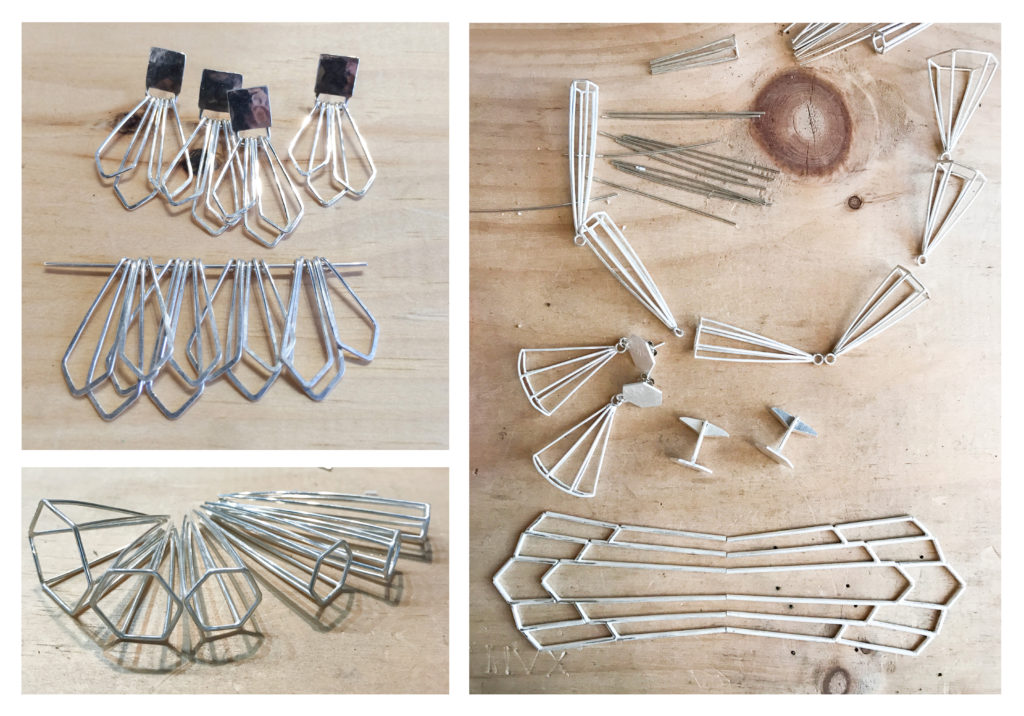 Many of the jewelry designs I made are comprised of many individual pieces, so my desk is a covered in parts and pieces that I'll arrange and rearrange until a final design becomes clear.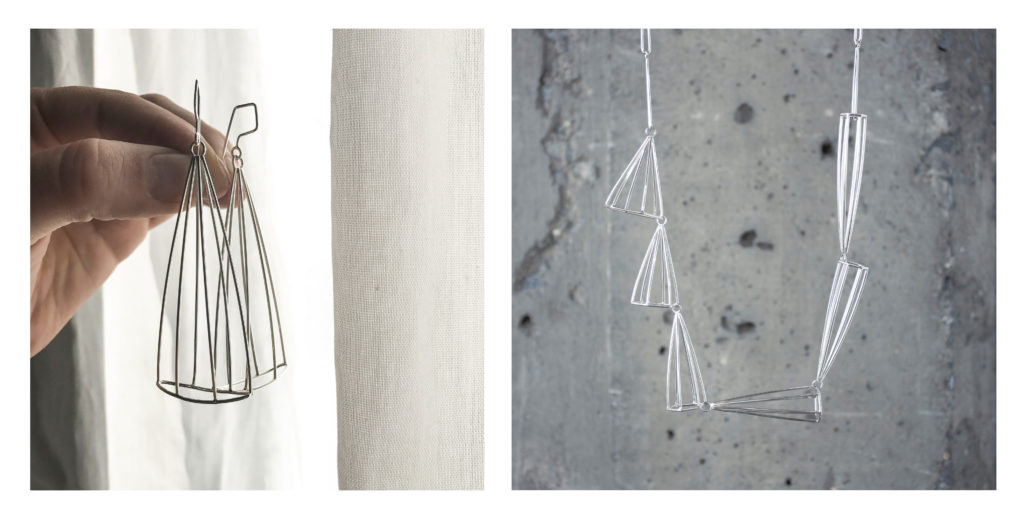 I use a variety of materials in my jewelry.  The voluminous wire forms are made of sterling silver.  Keum-boo gold surfaces are achieved using 24K gold foil that has been bonded to silver sheet, and the color ombré effect is created with a spray-painting process. Further distressing is done by hand, resulting in a unique color application for each piece of jewelry.  All of the steel jewelry has been sealed with wax or a clear top.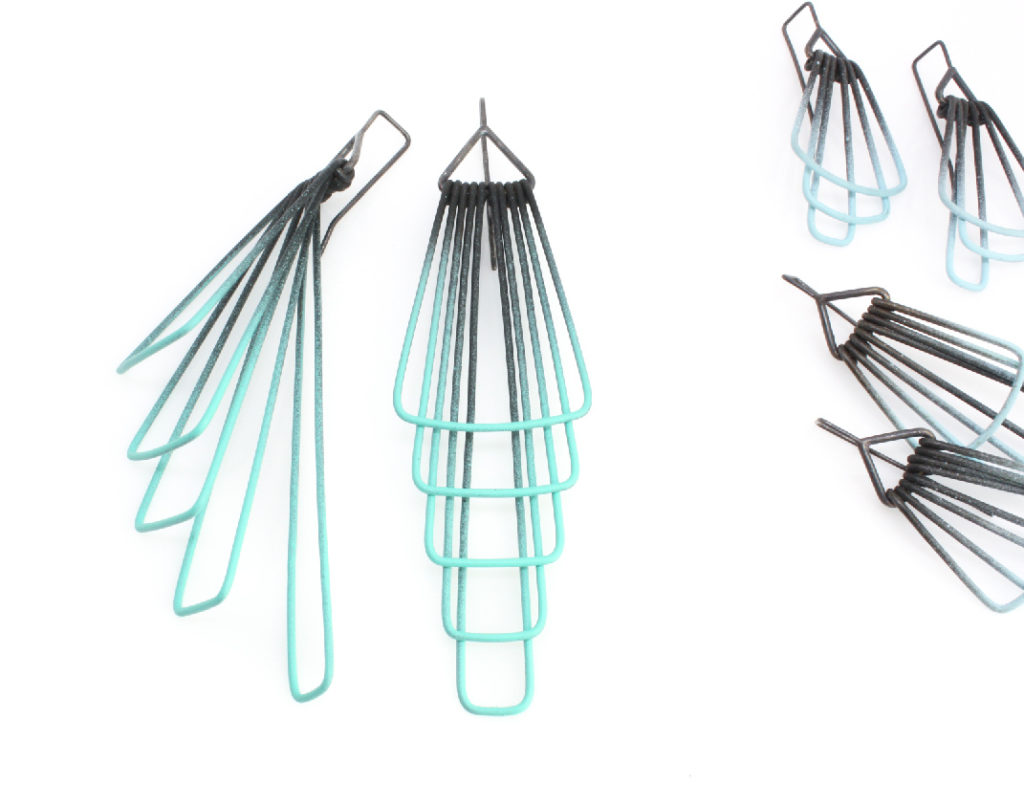 As a full time studio artist, I earn a living through a combination of gallery sales, online sales, and traveling to exhibit and sell at craft shows. Working in my studio is a constant balancing act between making the work and doing all the less fun parts of running a business; photographing work, submitting applications, ordering supplies, and doing web and postcard design are just a fraction of the many jobs a studio artists must attend to.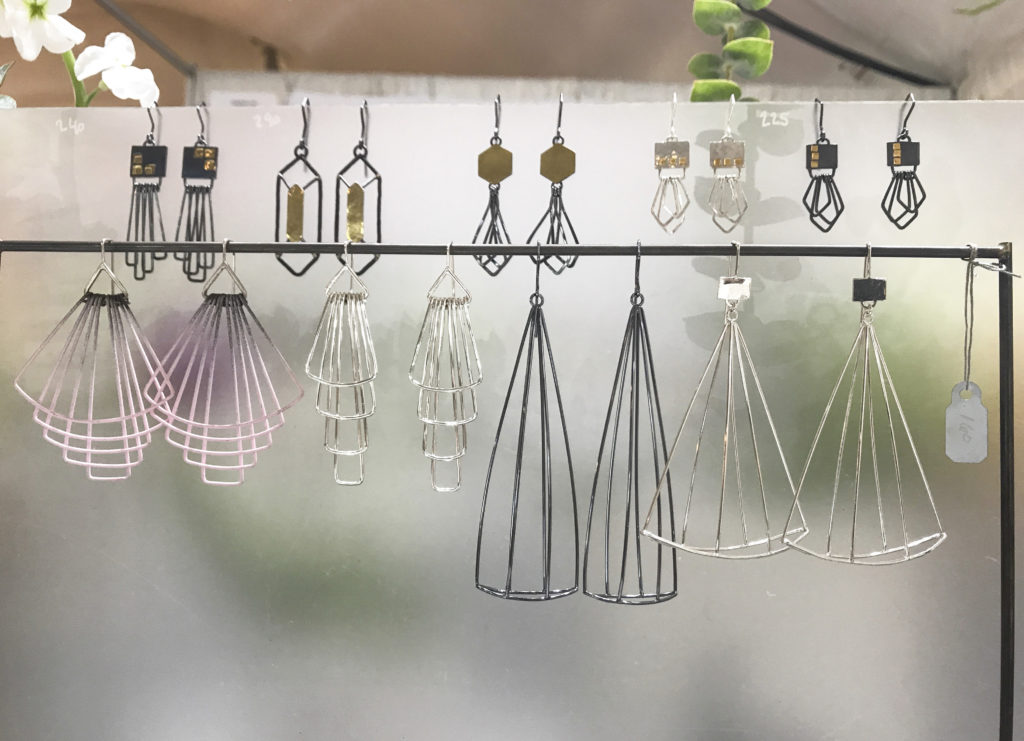 Since graduating from Edinboro University of Pennsylvania with a BFA in 2012, I have moved more than a dozen times. While building my business, I spent time living in New Jersey, Maine, Houston, and North Carolina, working at craft schools and doing residencies. All of the moving was both exhilarating and exhausting! I'm happy to have finally found a place to settle in to and put down some roots here in Philadelphia in the summer of 2016.



This will be my second year exhibiting at Art Star's Holiday Craft Bazaar, and I'm very excited be participating in such a well-run show! If you'd like to stay up to date on what I'm making and where I'll be next, you can sign up for mailing list at website www.jeralodge.com – or follow me on instagram @jerarosepetal