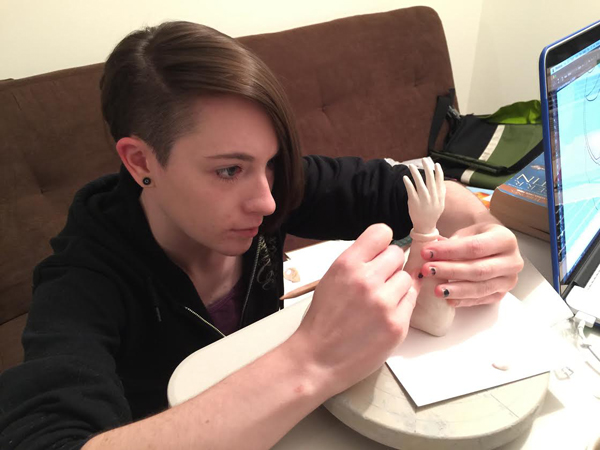 Hello! My name is Kelly Colligan, but I'm known as Kelly Killagain. I am a tattoo artist at 777 Tattoos in Manahawkin, NJ, but I identify as a maker of all sorts. Born and raised in South Jersey, I was always chomping at the bit to make art and spread it like wild fire. I studied Fine Arts at Moore College of Art & Design in Philadelphia where I produced a breadth of work that revolved around a common theme of anthrozoology, or the study of the interactions and relationships between humans and animals. My choice of medium is constantly changing depending on what I want to accomplish or what materials I have at my disposal.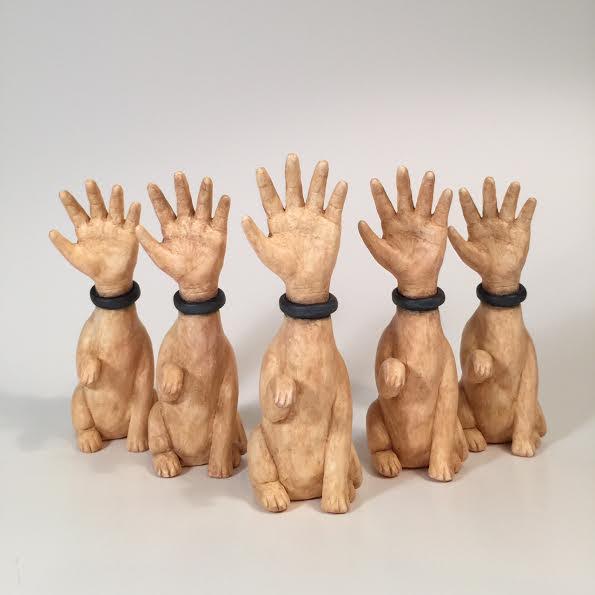 After a week of commissioned drawings that I tattoo onto trusting clients, it's nice taking a break from gloves and getting my hands dirty. I've always found clay to be intuitive. I usually dive into sculptures with only a loose plan because the clay likes to inform my decisions. Sculpting is no different from sketching with pencil and paper; every mark helps explore new possibilities.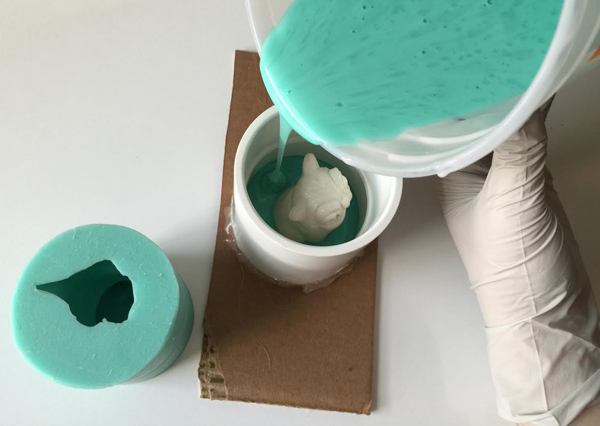 I've had to become resourceful in my kiln-less suburbia after college, so I currently sculpt small with Polymer Clay and then make a silicone mold for resin casting (which I ironically have to put my gloves back on for). These multiples are best described as designer/art toys. I typically do limited runs of colors/variants, so they are very much like three dimensional prints.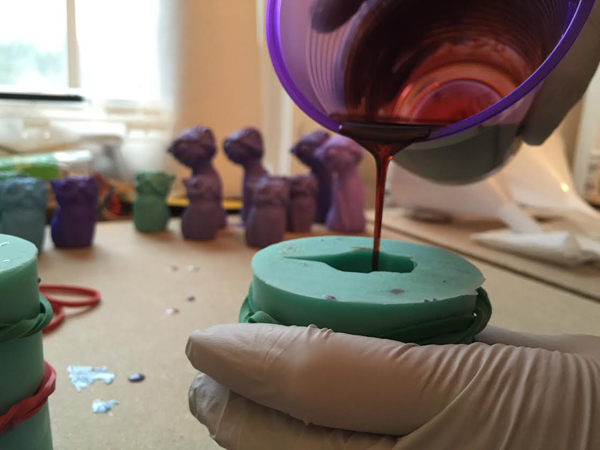 I work out of my home studio alongside my partner in crime, Michael Lamezec. He's been incredibly supportive of me and my work, especially when he agrees to help pour resin at all hours of the night, or when he works on digital files because I'm still trying to remember how to copy and paste. (Exaggeration of course, Mike is just really talented).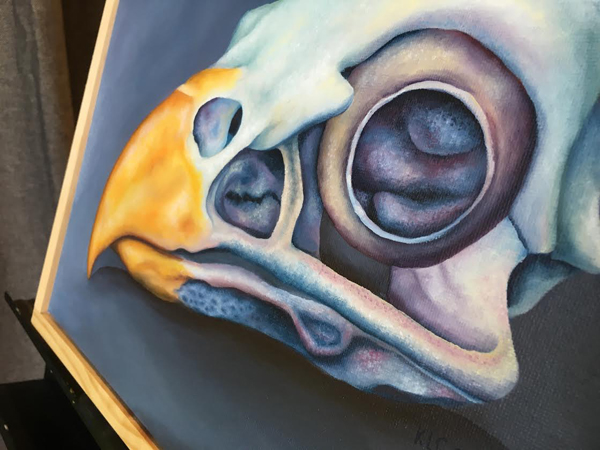 Although I am known for my small sculptures, I also oil paint and make pen and ink drawings. Animal skulls have always been my favorite muse. The challenge of articulating each piece is exciting, but I really enjoy the areas where I can exaggerate different hues or textures. After spending hours on a painting the bones no longer are dead animals, but they become mysterious landscapes with twists and turns. Mike and I recently turned an old bedroom into an office where we are lucky enough make our own prints using a wide format printer.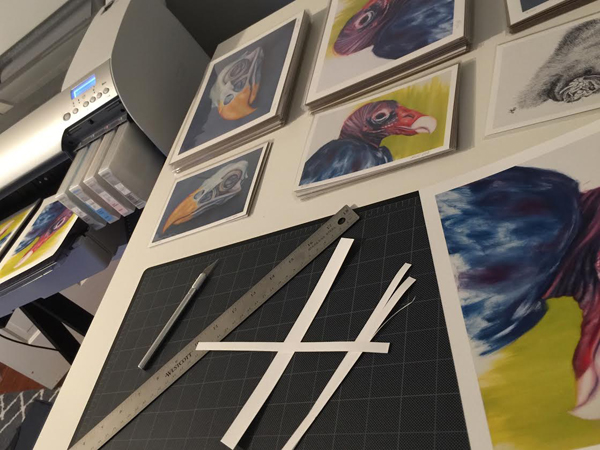 Over the years I've been able absorb the advice of all my mentors and realize that anything is possible as long as you have the drive to do it. I am extremly excited to be a part of this year's Spring Art Star Craft Bazaar for the very first time. Be sure to visit me at booth #102!