Hi I'm Esther – My business is called PLANETARIUM and I make hand crafted textiles. I screen print my botanical inspired patterns and craft them into different items, reflecting the natural beauty of wildflowers. Everything is made by hand with detail that aspire to capture the essence of the various plants I illustrate.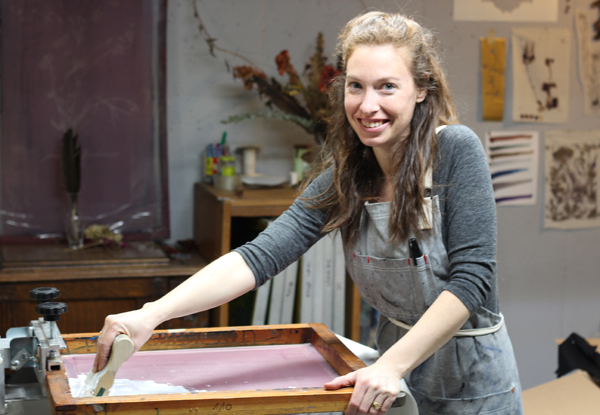 I'm enchanted by the vitality of wildflowers. They often struggle to survive in inclement weather and neglected spaces, yet return year after year. This resilience, and the fact that they are often ignored, drew me to use them as a central motif in my prints. My flower patterns are sometimes jumbled as in nature, sometimes arranged, and sometimes fashioned into shapes of birds or hearts.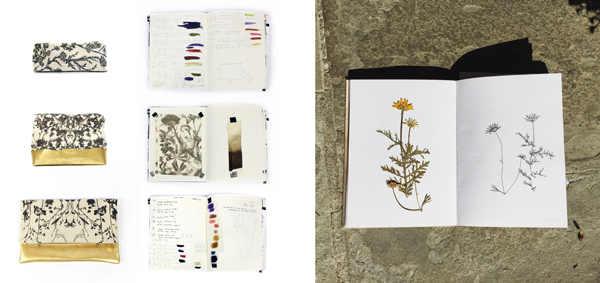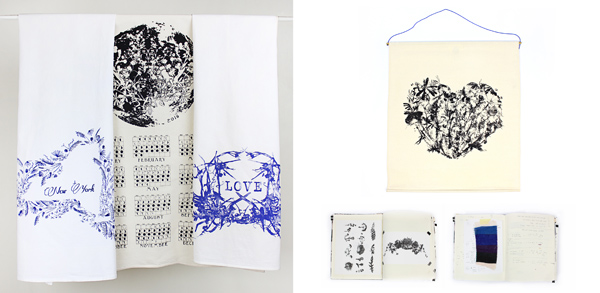 While growing up in a farming village in northern Israel, I loved to walk in the surrounding fields among the wildflowers, collecting samples along the way. Later, as a young design student, majoring in textile design, these wildflowers became the inspiration for many of my textile prints. After graduating I went on to work for a large textile company which sourced out all of its production. Longing to print my own pieces, I took a leap of faith, and with my husband, Ofir, an industrial designer and Sam our dog, we moved to my mother's childhood home in Elmira, NY. Here, we started Planetarium Design, Ofir building the studio and display furniture and me printing away.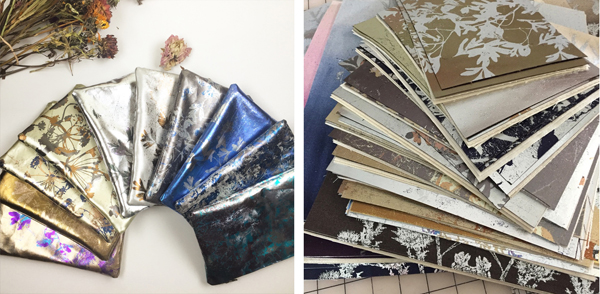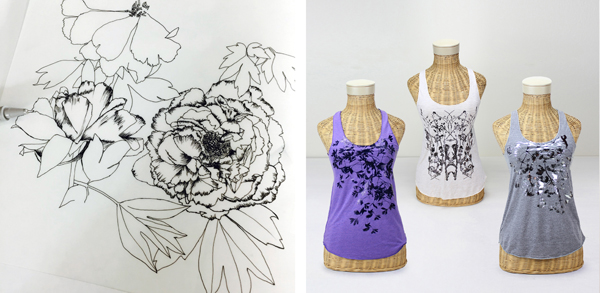 The business is ecologically oriented. The dyes are water based I hand print all of my designs on 100% natural fabrics, either cotton or silk. I really enjoy making functional art. Among my designs you can find dish towels, tank tops, bags of all sorts – from makeup to elegant evening clutches, cotton and silk scarves, pillows, and wall hangings. A great deal of importance is placed on the uniqueness of each and every item (having a different pattern for each piece). I print, dye, and sew everything by hand. Transforming raw materials into a unique final product is a magical process.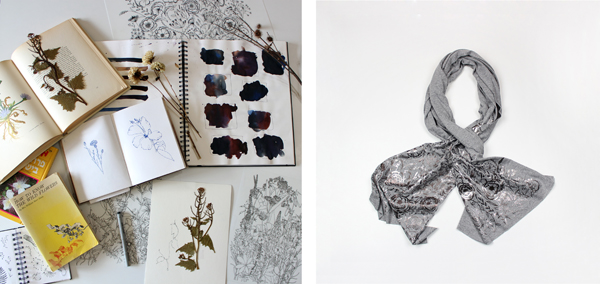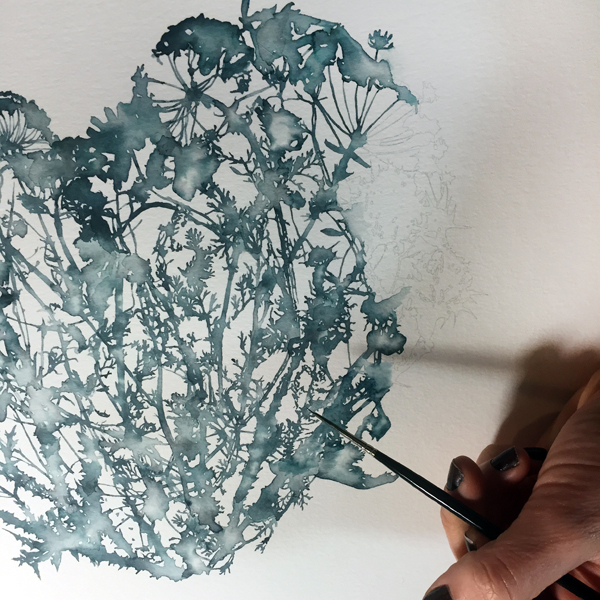 We're excited to be participating at the upcoming Art Star Craft Bazaar – it will be our first time in the show and visiting Philadelphia! Booth # 106 see ya soon 🙂