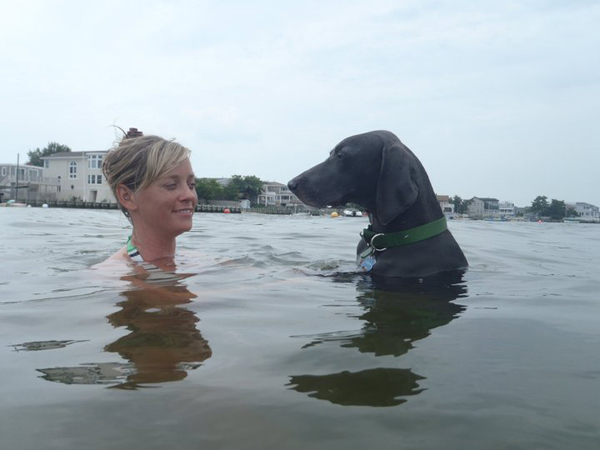 Hello! Greetings from an 18 mile sandbar that hugs the Atlantic Ocean. My name is Kristin, and I am a visual artist living in Surf City, NJ. It's a beautiful place to live and is a constant source of inspiration. I haven't always been an ocean inspired artist, however. In fact, I grew up outside of Philadelphia, and had early ambitions of becoming a cartoonist like my favorite artist, Charles Schultz.
While I spent the majority of my youth drawing cartoons, I also spent my summers at the beach fine tuning my deep appreciation of the ocean. I have been a surfer since before I wore a training bra and always figured I would grow up to be a famous beach loving, surfing cartoonist. Well, that sort of happened…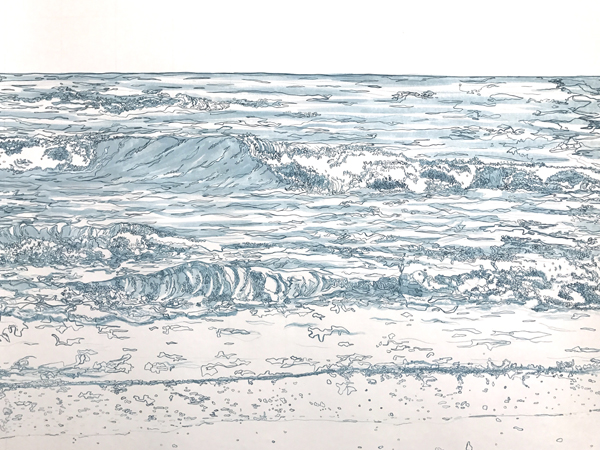 I received my BFA and MFA from great art schools where I studied the masters of art throughout history, the rules of color theory, compositional techniques, the theory of art (a whole lot of b.s. in my opinion) and why every artist feels the need to use the word "juxtaposition" to describe their art. I loved being an art student, even though I wasn't the best student. If I'm being honest, I would have to admit that I regularly cut class to go surfing whenever the swell was up. What can I say? The ocean and art have always been my two greatest loves. After a total of seven years in an academic setting, three years working in a gallery, three years teaching college level classes, countless travels to foreign countries with coastlines still striving to find that perfect wave, I think only recently have I finally started to figure out what makes an artist, and more importantly, who I am.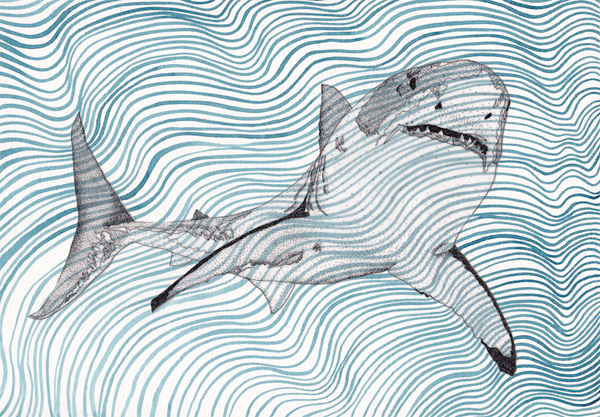 Not surprisingly, my art has always been about the ocean. Drawing and the ocean are my true passions, as they are intricately connected. My drawings are about fusing that connection with meticulously detailed lines and an attention to the fluid spontaneity of the ocean. (there's the art school/academic coming out in me!) Sometimes my art incorporates some of my favorite ocean themed stories such as: Moby Dick or Jaws. Other times, I am more interested in describing my last perfect wave or a recent trip to a new coast in as much detail as a .005 micron pen will permit. Almost all of my art is in some varying color blue and involves ink salt washes, repetitive wave patterns or an obscene amount of detailed lines. I also build my own frames, which are made from found and scavenged wood. I am always on the hunt for unique and weathered looking wood. A sea weathered piece of driftwood makes an absolutely perfect frame to display the great white whale attacking the Essex and if you don't know the reference, I can't help you.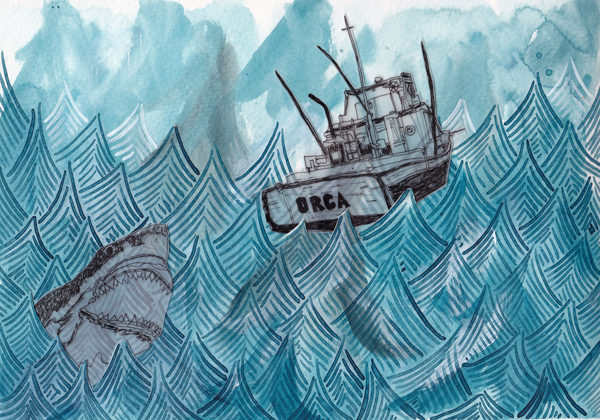 When I'm not hunched over a new drawing in my studio, I can be found walking the shores of my local beach, surfing or playing with my dogs. And if you are wondering what happened to that little girl who wanted to create the next generation of Snoopy and share it with the world, don't worry, she is still very much apart of who I am today. In fact, I love dogs and doodles so much that I even paint doggie portraits in my spare time. So maybe I didn't become a famous cartoonist, but I am still the beach going, surfing, doodler that I was so long ago.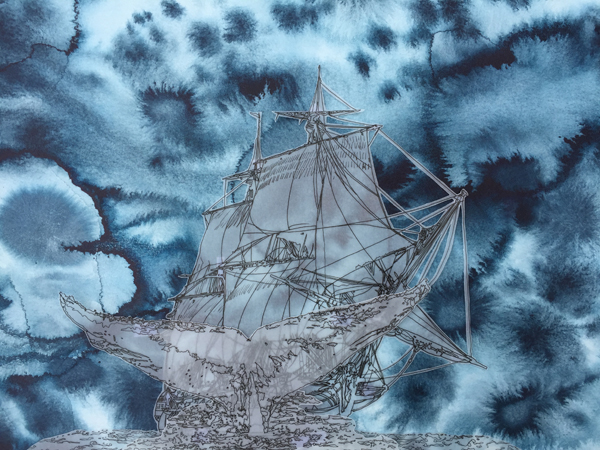 This will be my first Art Star Craft Bazaar and I'm stoked for this new experience. I will be selling original paintings and drawings, prints of my originals and handmade frames, so come out and visit me at booth #79 this Mother's Day Weekend.