Hello! I am Casey Lynch and my company is Squirrel Tacos.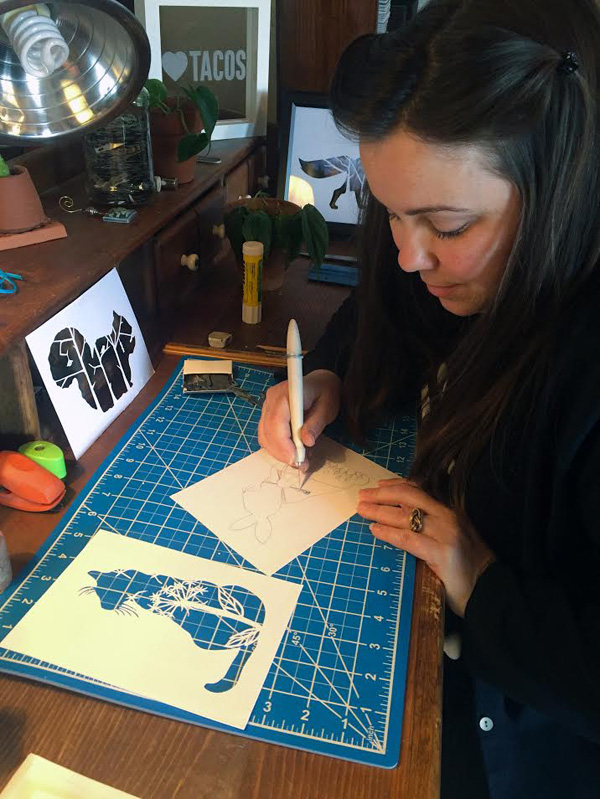 I grew up in Philadelphia near a small woods and a pond with parents that encouraged nature and art to be part of our lives. As a kid I was in love with all things paper, and burned through a couple blender motors trying to make my own paper pulp. After a few years of traveling and living in Idaho I finished my degree in ceramics at Penn State.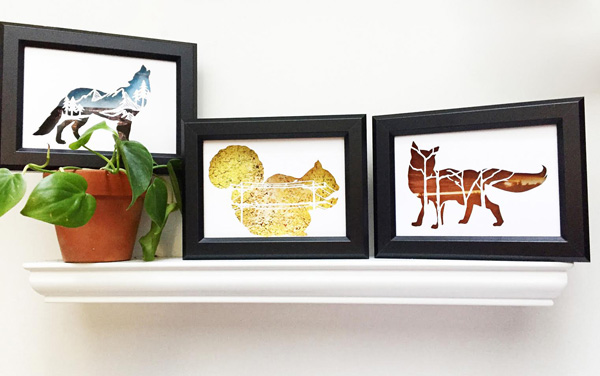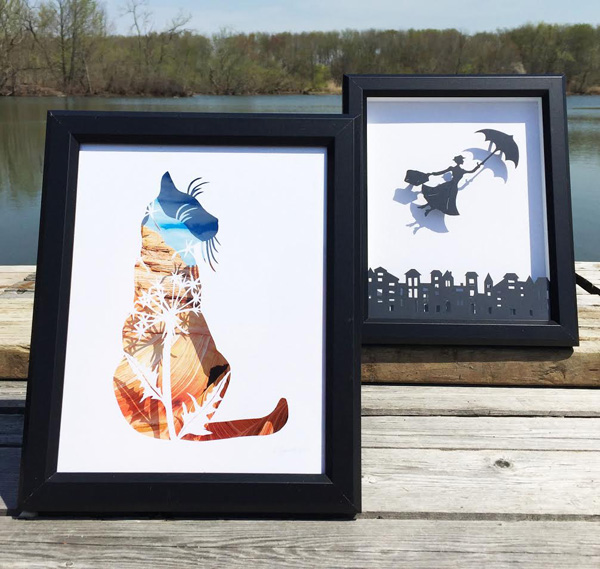 The first time I saw a papercut I was at The Philadelphia Museum of Art Craft Show and I was transfixed. I had found my craft. Paper cutting was not popular at the time and I spent endless hours searching the internet for more information. I learned that it is also known as Kirigama or Scherenschnitte, first came to the U.S as a Pennsylvania Dutch folk tradition and is typically circular and symmetrical. Somehow I wanted to be a paper cutter but not in the traditional style, I wanted to carve free form without using classic iconography. Eventually, I taught myself using a craft knife and dozens of different blades until finally settling on a trusty #11 blade and a Martha Stewart handle.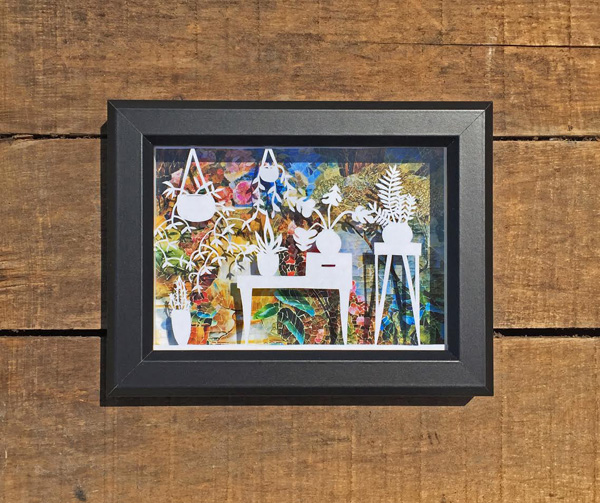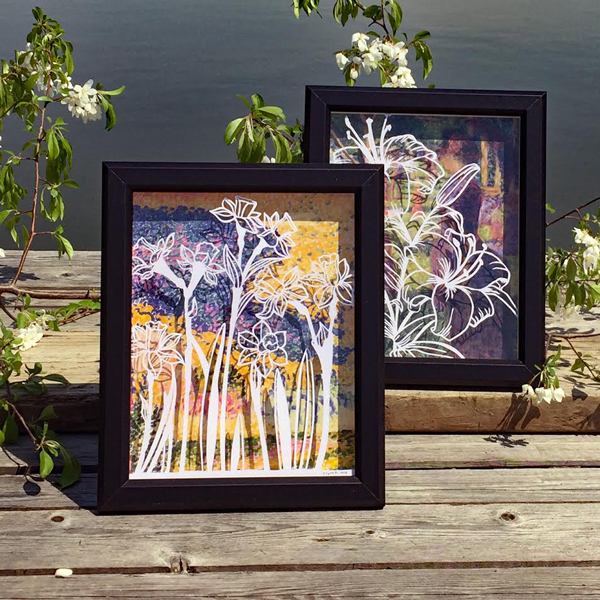 Coming from a sculptural background, working in 2D has presented challenges. My process is to draw out the design and cut away the negative space from a single sheet of archival paper. Once the cut is complete I play with different ways the design can add dimension using shadows. I've worked with glass lockets, deep set frames, intricate layered portraits which build dimension, and I've had typographical collections; however, the wildlife and nature series are my signature lines. Those pieces are layered in shadowbox frames with National Park Service photographs placed deep enough in the frame to encourage closer inspection.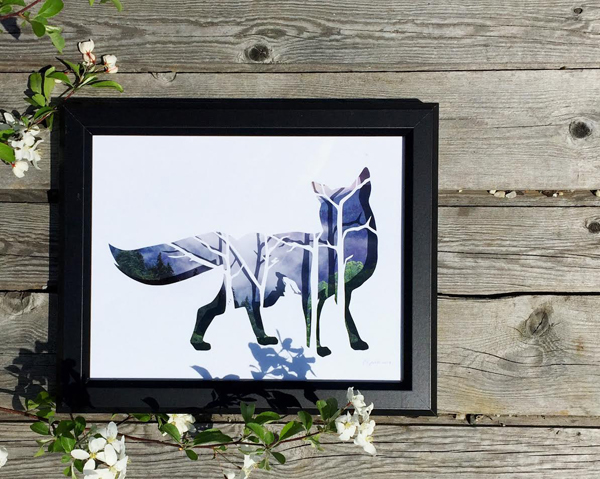 Today I live in New Jersey, once again surrounded by woods and water. Many hundreds of blades, experiments, disasters, and triumphs have contributed to the personality of my work. I aim to marry my love of all things paper, with my reverence for the outdoors, the tiny and great creatures around me, and the world beyond.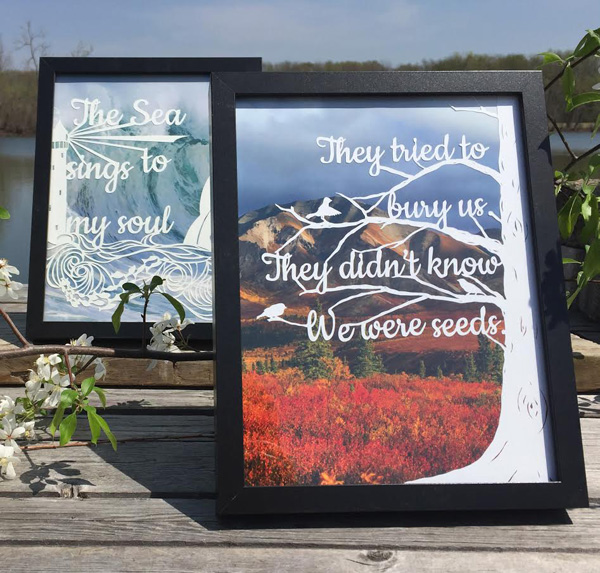 My company, Squirrel Tacos, is named for a tiny squirrel who has a fondness for eating taco shells at our kitchen window, he is one of many backyard characters that finds their way into my papercuts. I also have pygmy goats, a couple of ginger cats, and a litany of wild creatures keeping me guessing with paw prints and tracks.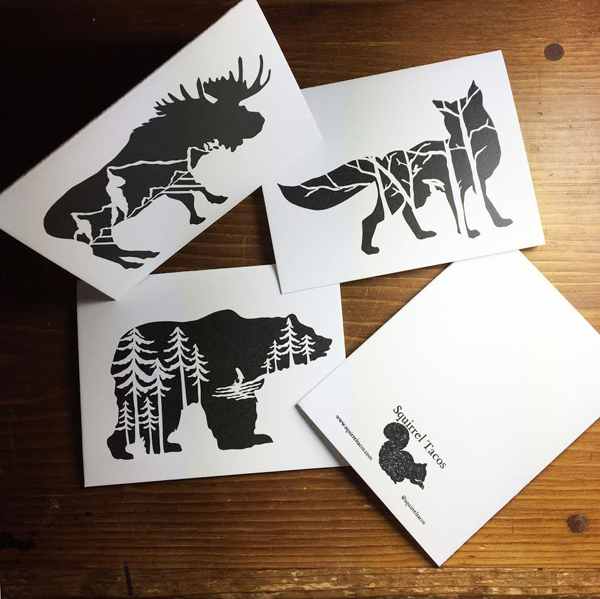 I am beyond thrilled to be a first time vendor at Art Star Craft Bazaar, come and visit me in booth #90!