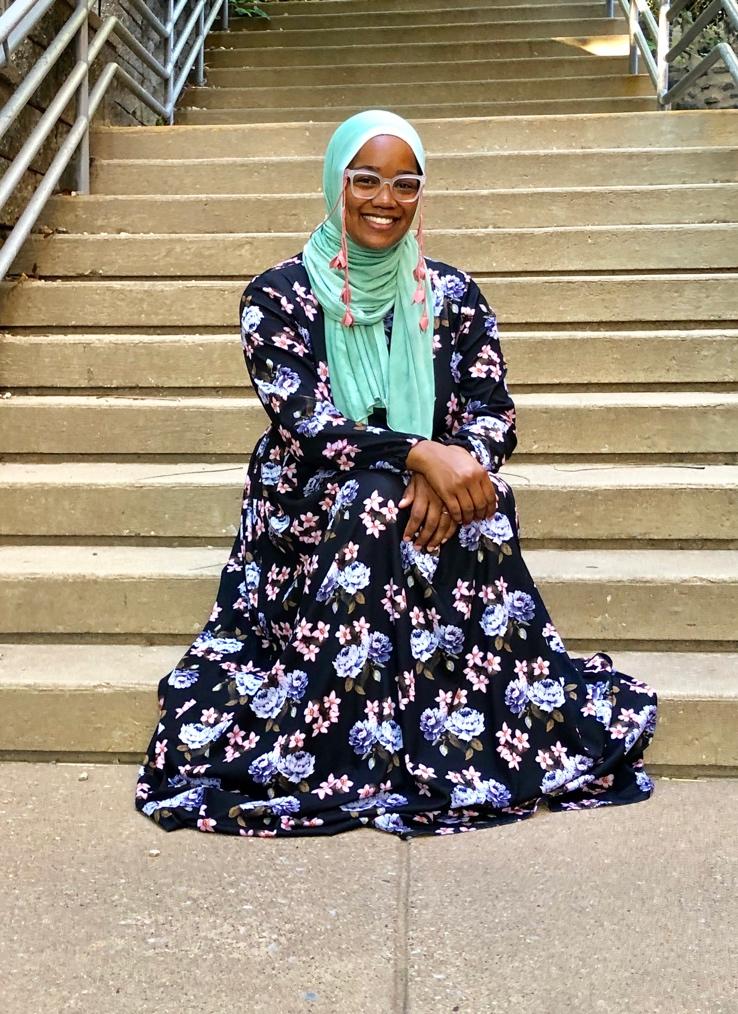 Hi, my name is Melanie. I am the founder and botanical dyer of Modest Transitions. I get to share this wonderful experience with my husband Nur. After giving birth to our son, I was encouraged by my husband to attend Moore College of Art and Design for continuing education in fashion design. I took a course in sustainability and immediately was exposed to how wasteful we are to our planet. In that moment, I wanted to find a better and Eco-friendly way to wear hijab comfortably and create positive conversation on how one article of clothing separates people. So, I decided, "Why not build UNITY with ALL-EMBRACING scarves?"
Modest Transitions was created to reflect my transition into modesty. It is eye-opening to see that a scarf can separate groups of people and create adversity in our world. Modesty is not defined as a religious garment, article of clothing, or oppression. Modesty is a behavior, an impression of yourself and how you define your hidden beauty and self-love within the world. Therefore, Modest Transitions is for the modest woman that strives to be confident within her own transition.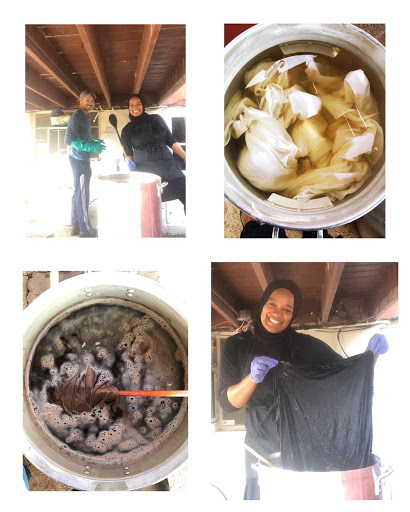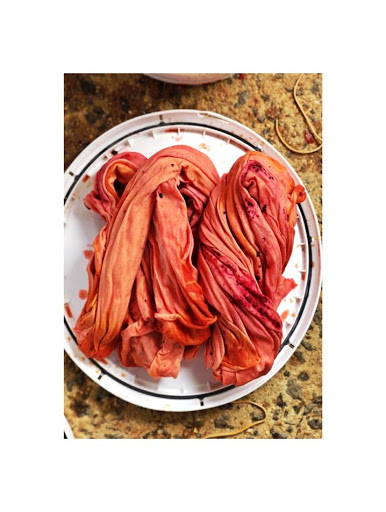 All of our products are handmade and botanically hand-dyed locally in the Northwest and Southwest sections of Philadelphia in our home studio and shared studio space at Mt. Airy's own Handcraft Workshop.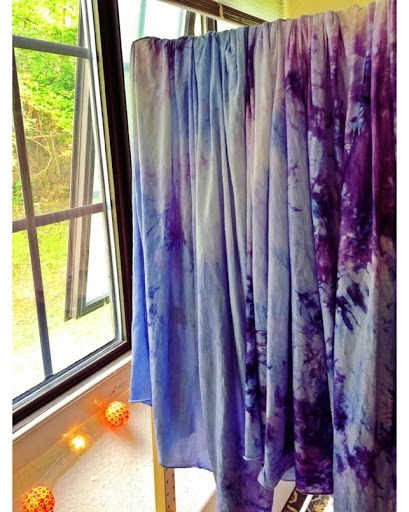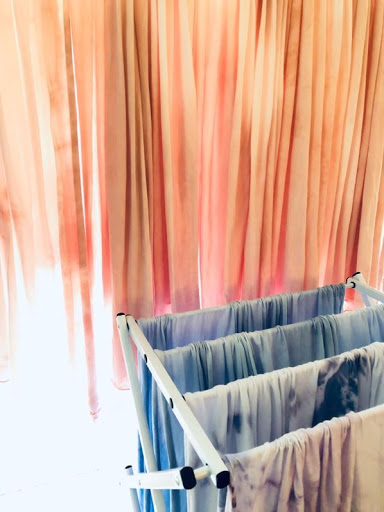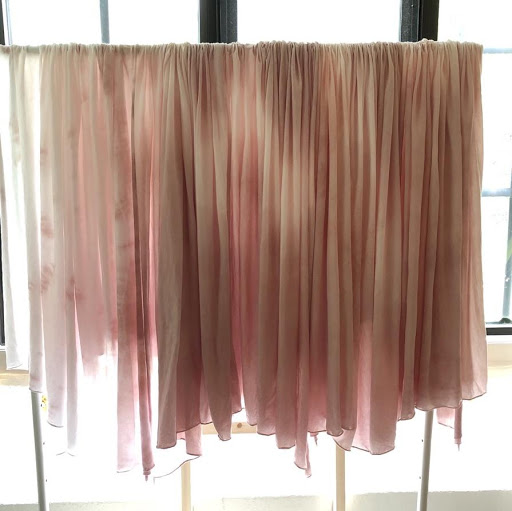 Our products are imperfectly beautiful designed using upcycling and zero-waste techniques. My inspiration comes from the season, the integrity of the plant and the color yield. Dyeing with plants is just like cooking…it's a trial and error process. And sometimes errors create the most beautiful color combinations.
Many of our fabrics are upcycled and sustainably derived from natural fibers such as hemp, bamboo, cotton, and lyocell. We use absolutely everything for current and future projects! I get much joy from dyeing with plant dyes because of the conversation it generates. Many people are stunned that you can dye and eco-print fibers with simple things in your kitchen such as onions, avocados, beets, the list goes on. A common question: Will my scarf smell like onions? Haha.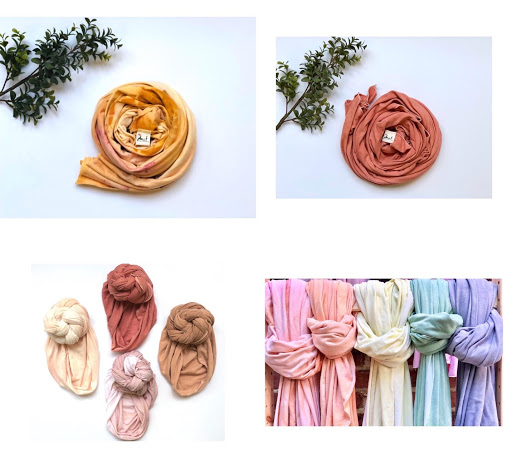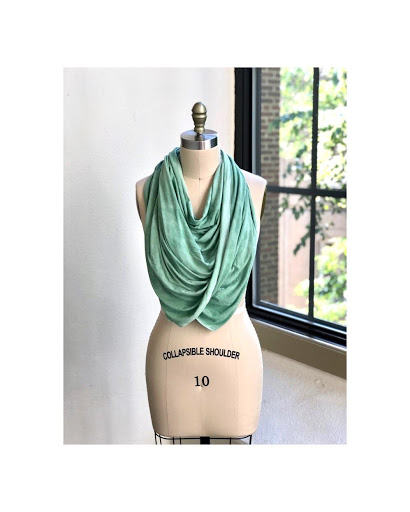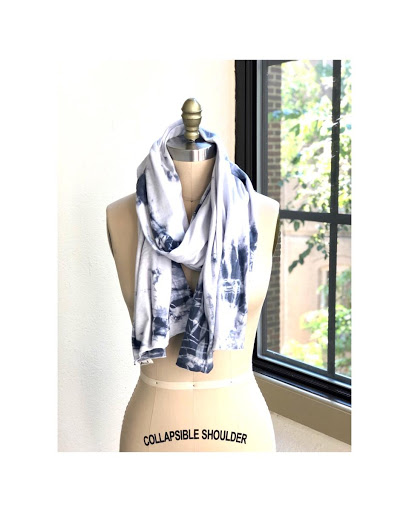 I am so excited to be joining Art Star for the first time this year during the Holiday Bazaar. Come by and say hello! We would love to meet you! Our products are available for purchase online at www.modesttransitions.com. We are always creating new products. Follow us on Instagram @modesttransitions for all the latest!