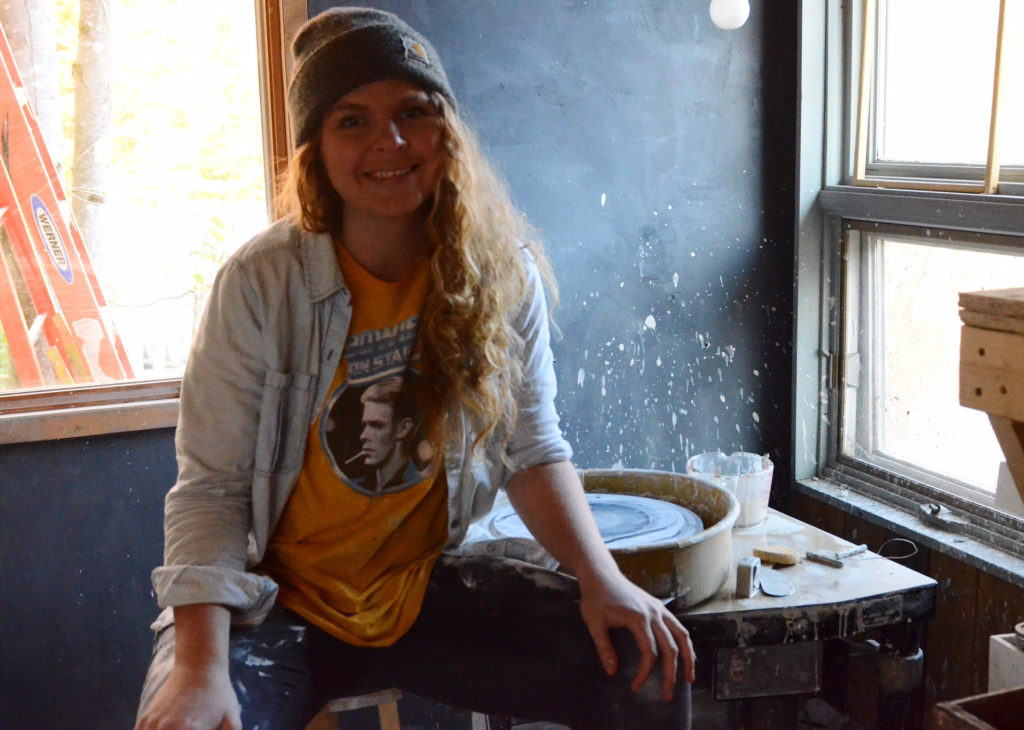 My husband and I relaunched the ceramics portion of our business about 2.5 months ago after a three years hiatus to start a modest off-grid homestead in rural Vermont with our three kids and Australian Shepherd. So far, we've built two studios and a small house using recycled materials and lumber milled within a few miles of our land. The structures are small and primitive, but the minimal overhead has given us the freedom to support our family by making objects we love. It has been a staggering challenge, and we are routinely crushed and resurrected by the trials and triumphs.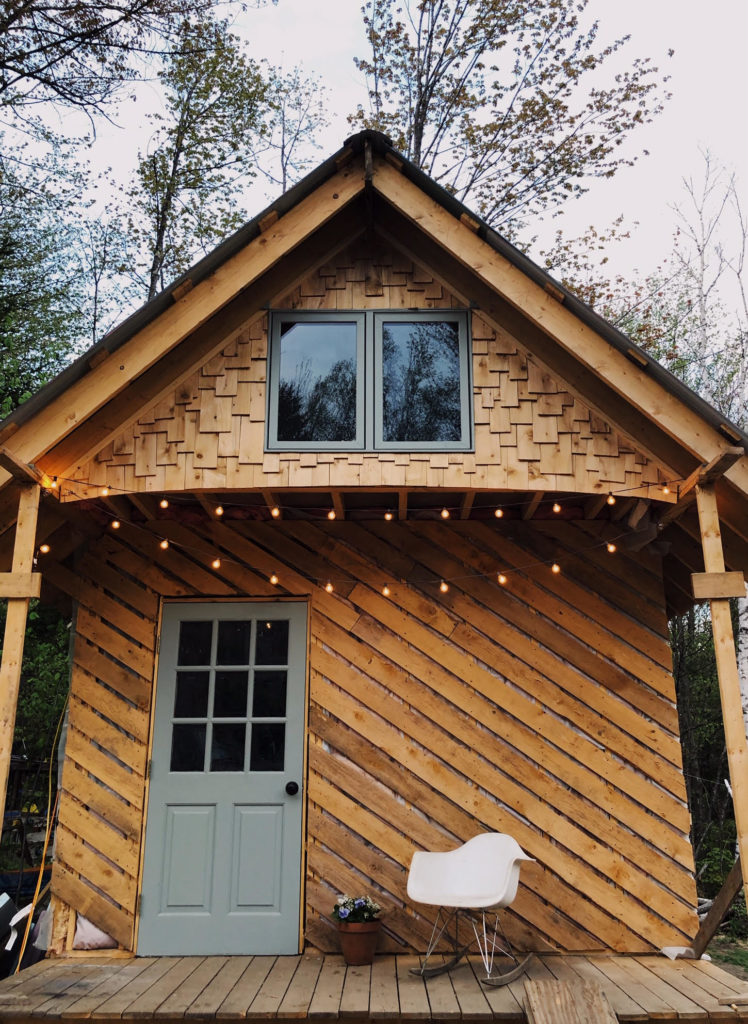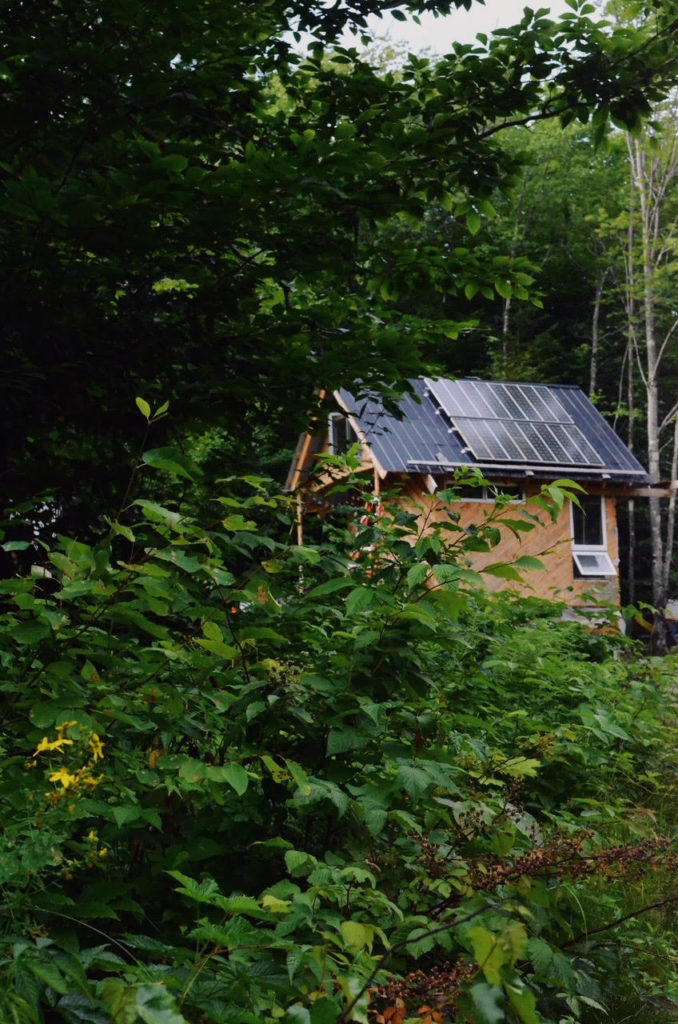 My ceramics studio is powered by solar panels (a generator picks up the slack when the sun doesn't cooperate.) Our material is sourced as close to home as possible. We believe every piece of material sourced has consequence —personal and global — thinking our way through this web of consideration is integral in our business practices. We try to be as thoughtful as possible and our thoughts are constantly on material sustainability and ecology.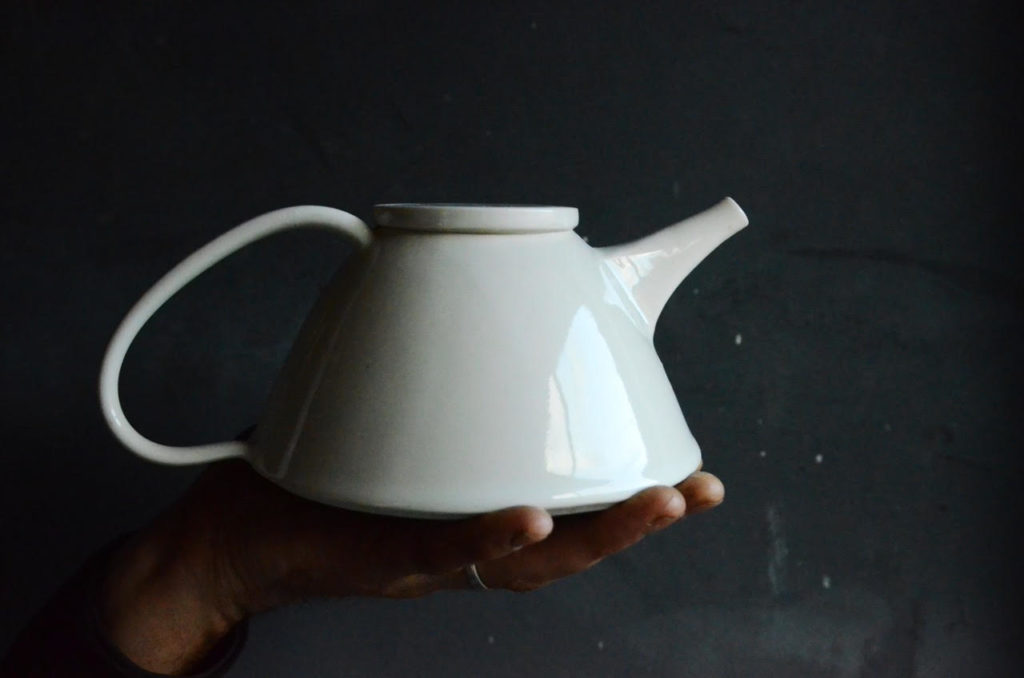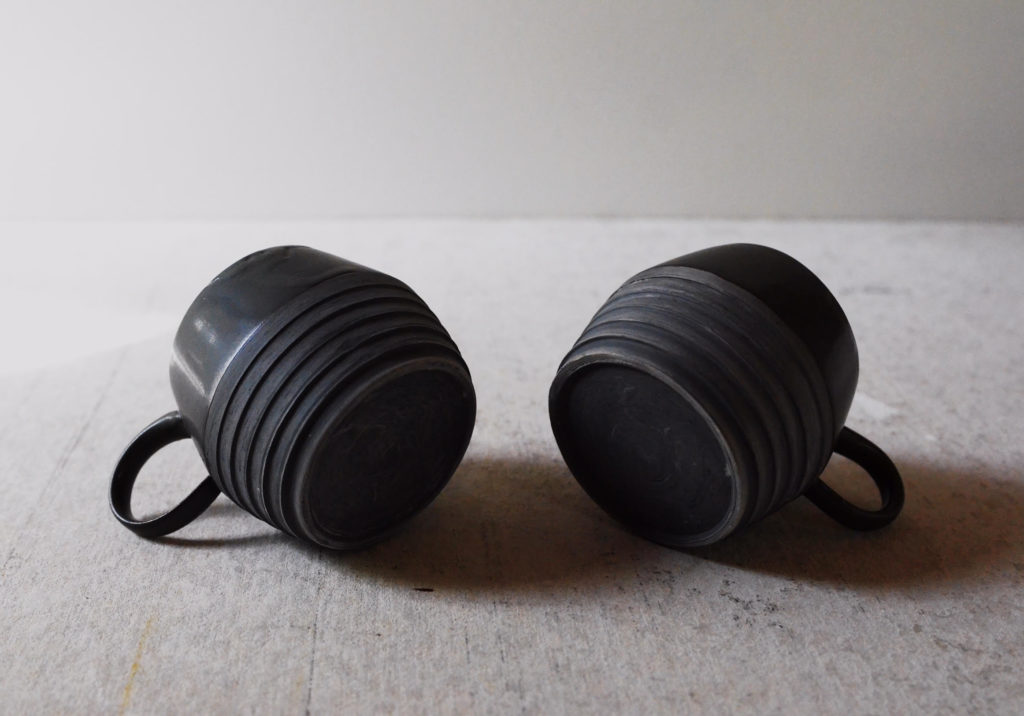 I started working with clay in a serious way after the birth of my second child. I experienced postpartum depression and needed an outlet just for myself. After working out of a shared studio space for a few months, my husband built a 8'x12' shed (which we later cannibalized to frame our house) and scavenged an old manual kiln and wheel from the 60's. Today I'm working in a slightly larger 12'x12' space and still use the same old kiln (after a homemade gas conversion) and wheel.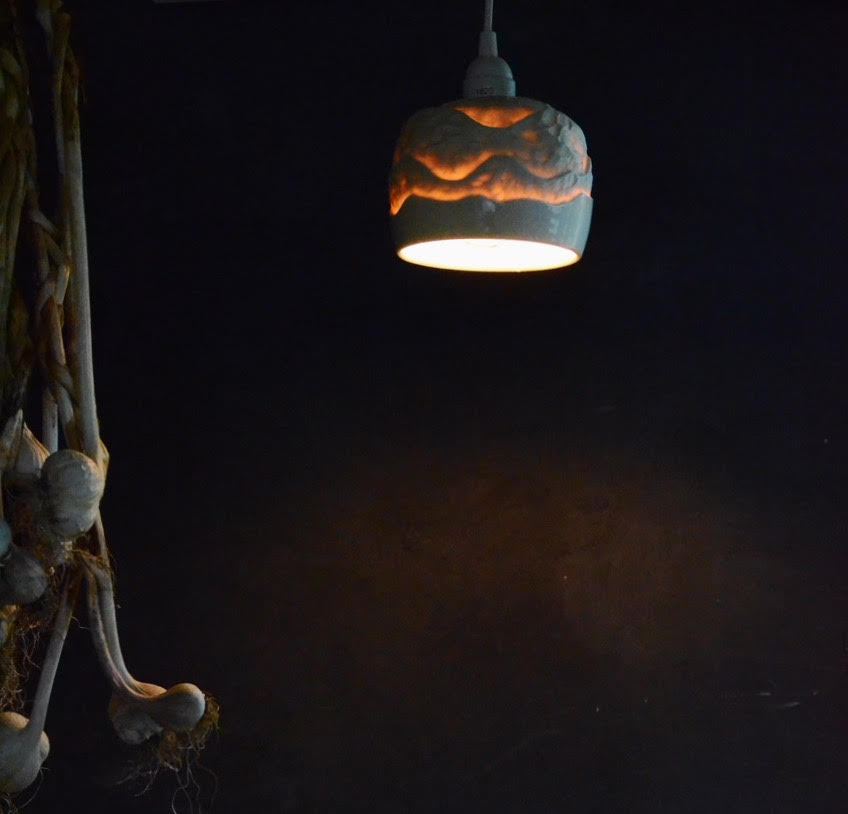 I work with porcelain because of its ability to be translucent and buttery smooth. I am drawn to the duality of the human spirit and consequently love to have contrast in my work — playing with texture and color. All of my pieces are thrown and carved by hand.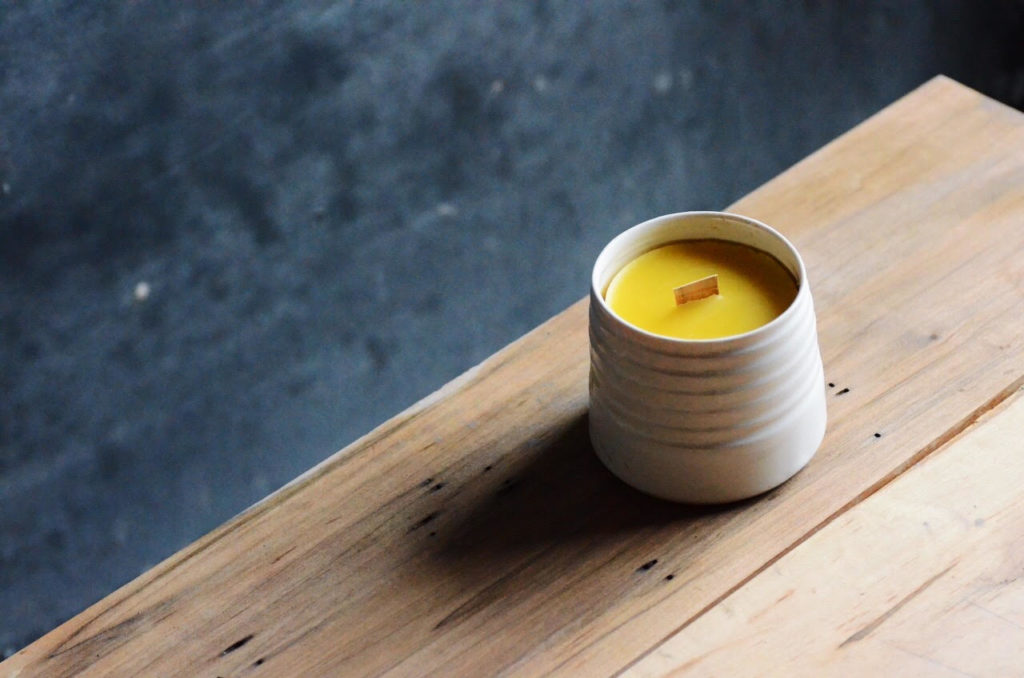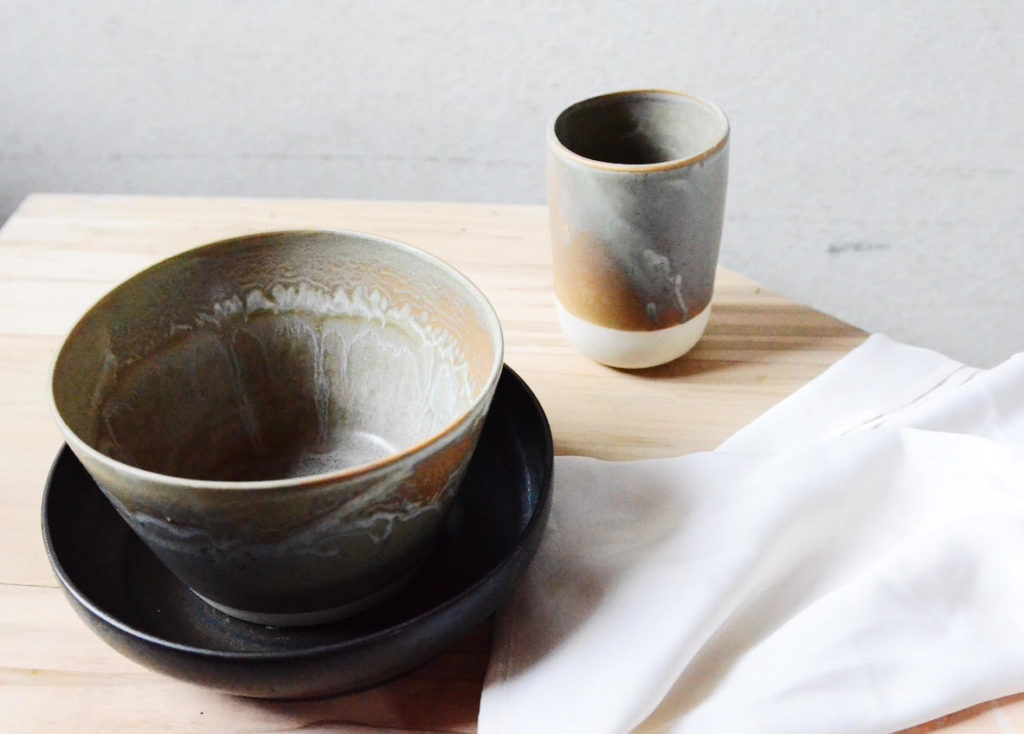 We are excited to be heading to Philadelphia for the Holiday Art Star Craft Bazaar. Philadelphia is like a second home to us. My husband spent the majority of his life in Tacony and we come back often to the house he grew up in to be with family.
Find Cieri Fabrication online HERE and Follow them on Instagram @ciericeramics