Hi! This is Rebecca and Danielle from Remark Glass. We use bottle glass to make hand blown dinnerware, barware, and home furnishings.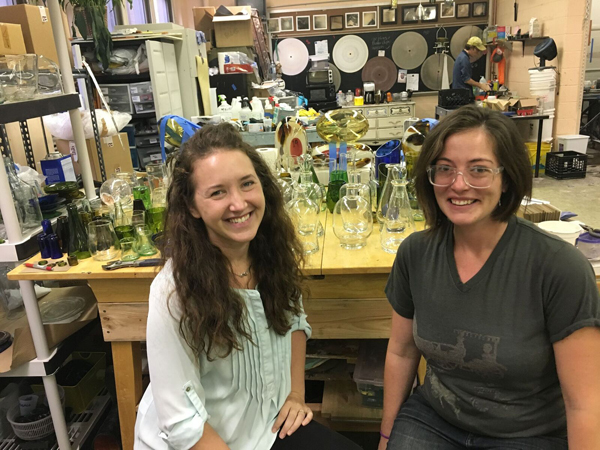 Remark's studio is located in the Bok building in South Philly. We've been working together alongside some close friends since 2015 to design and produce our recycled glass line of work.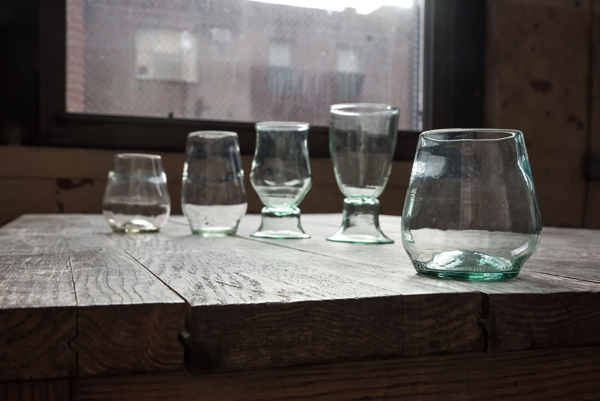 We started working with bottle glass because it is an untapped resource, a unique design opportunity, and a sustainable and energy efficient way to accomplish our glass blowing dreams. Now we collect bottles from neighbors, friends, and local businesses to give them a new life as beautiful and functional everyday wares.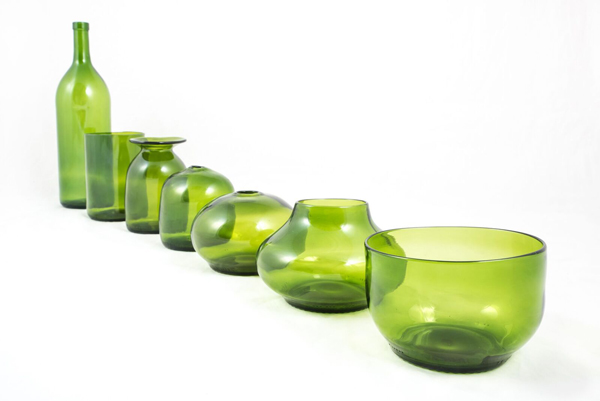 Our process is different than that of a typical glassblowing studio. First, we hand select what bottles we are transforming. They get de-labeled, cleaned, and often cut to a shorter height on a diamond saw depending on the final shape we are aiming to achieve. We pre-heat the glass in a kiln to make it malleable. Once it is "warm" (1050 degrees fahrenheit), we then pick up the bottle glass on the end of a steel rod or pipe to heat it further and transform it using traditional glassblowing techniques.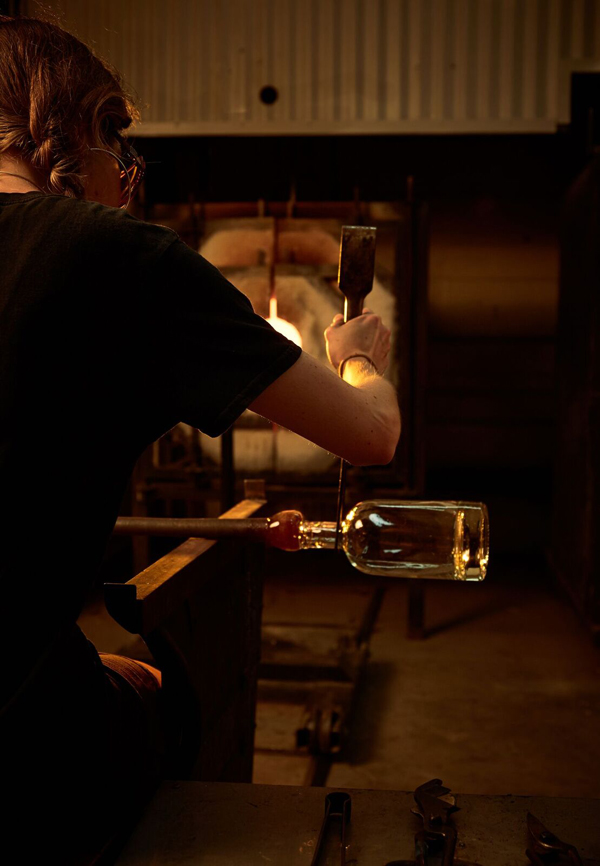 This process is used to take one bottle at a time up to 2000 degrees to spin it, blow air into it, and shape it with tools to shift the glass into its final form.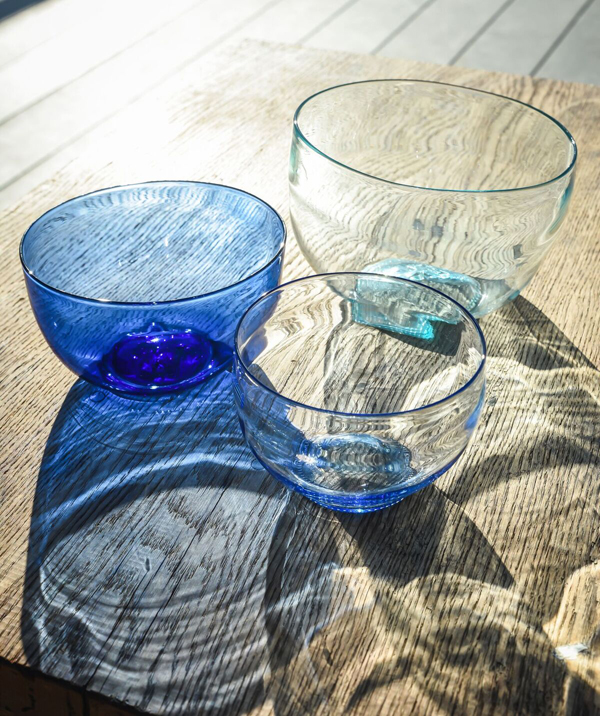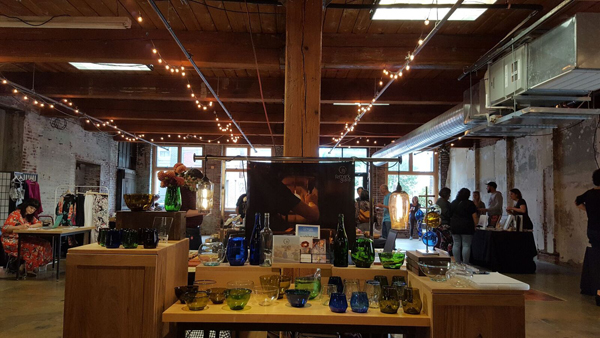 You can find our products online at remarkglass.com and at a lot of local events in Philadelphia. We're excited to be joining Art Star at Sugarhouse in a couple weeks and look forward to meeting you there. Come find us in booth 23 and bring us some bottles if you'd like! In the meantime, follow us on Instagram @remarkglass and Facebook @remarkglass to see new designs fresh out of the oven and where you can find us for live demos and sales!