Hi, my name is Monique but you can also call me Nikki. My small creative business Nik da Pooh Designs began nine years ago with a collection of nature inspired dimensional installations ranging as small as tiny terrarium jewelry to large mossy wall art and represents my growth as a mother, lover and creator.
From a child my inspiration has come from nature and my curiosity of transforming discarded materials into nature inspired themes is the base of how I design. Winnie the Pooh, Smurfs, CareBears were some of my childhood favorites, often fueling my colorful imagination and earning me my family nickname Nik da Pooh. Most of my designs have splashes of whimsy and are created to invoke joy.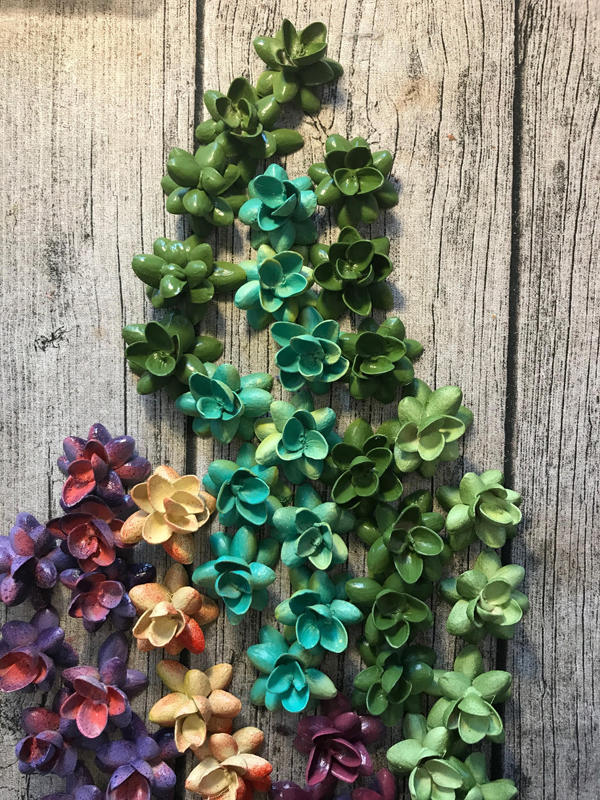 Here's a shot of my colorful pistachio shell succulent magnets.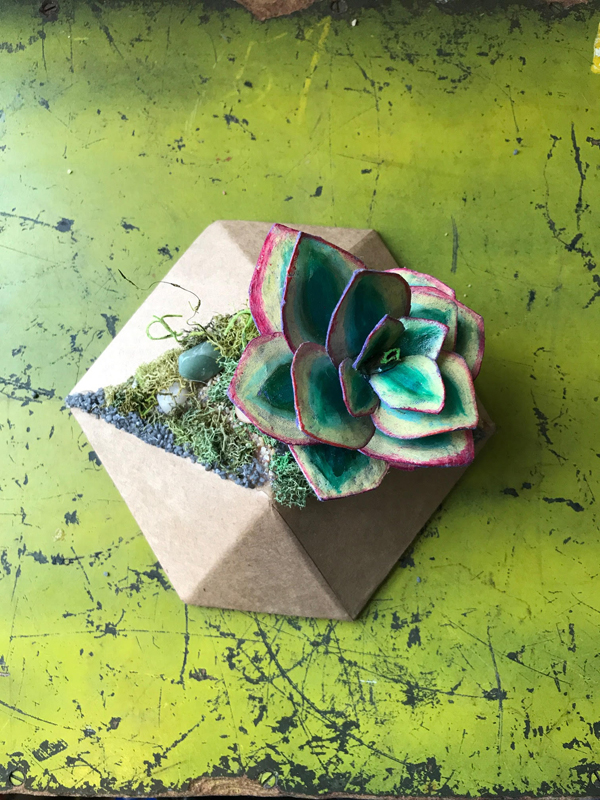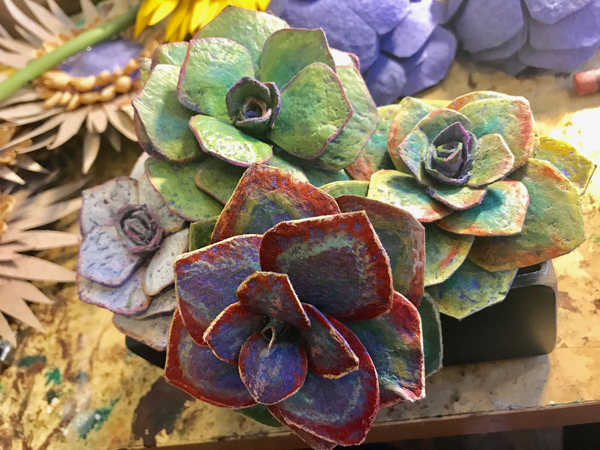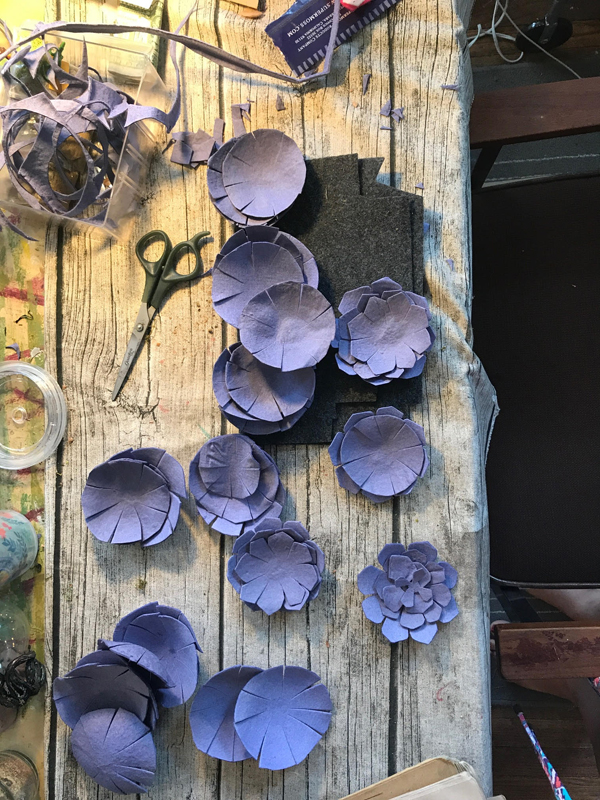 In between creating I enjoy long walks around my neighborhood and even longer hikes with my family whenever I catch the right breeze. I often find interesting rocks, sticks and trash that routinely get incorporated in my creative design process.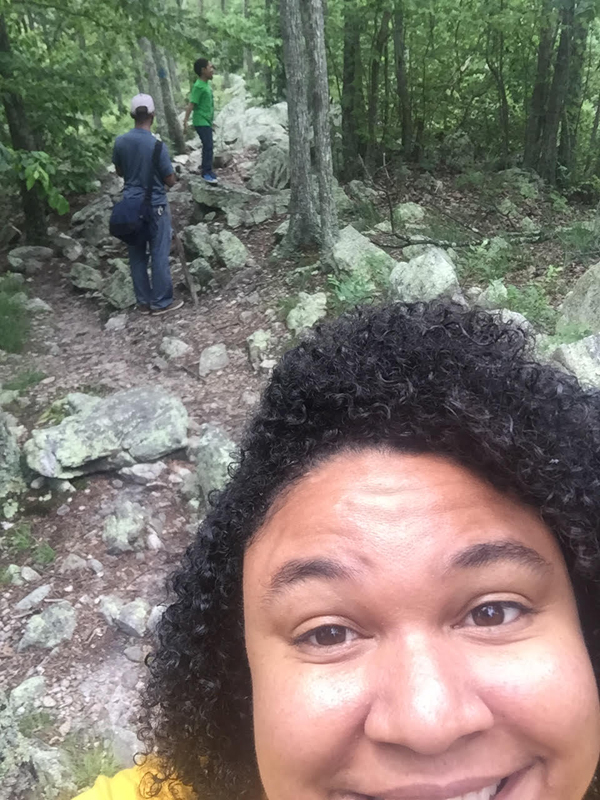 A picture of my favorite hike on the Appalachian Mountains, we totally didn't know it was six miles.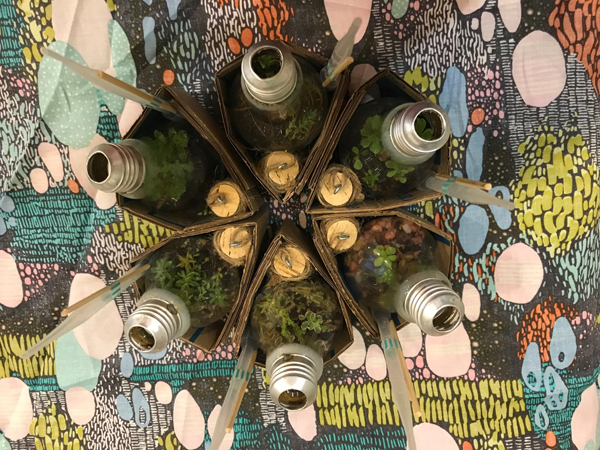 Living terrariums in recycled light bulbs with plants and moss from my hikes.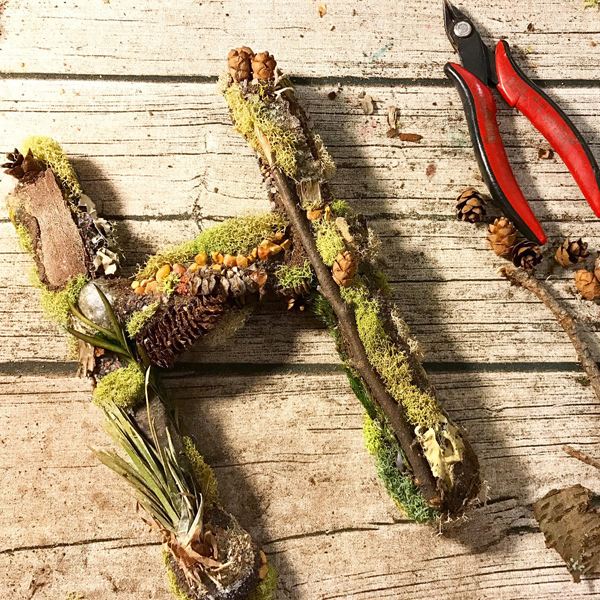 Photo of a Mossy Hike Inspired Monogram
Back at my woman cave, I mean art studio… I cozy up and create usually really early or extremely late in the charming untouched neighborhood of Lauraville in Baltimore, Maryland. You'll find me catching up with customers in my open studio/gallery or on Instagram @ nikdapooh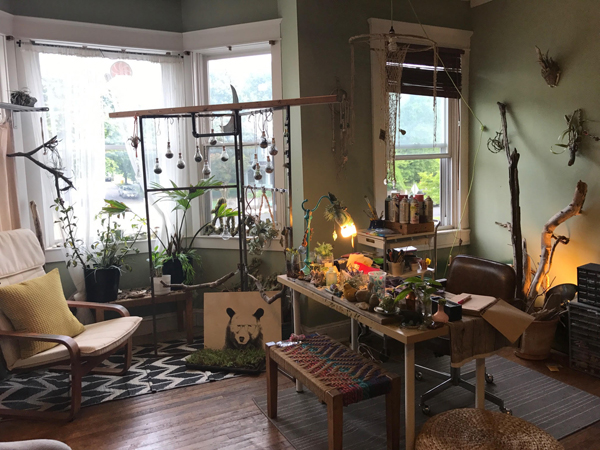 Photo of NikdaPooh Studio/Gallery
My whole block surrounds me with small businesses and supportive locals. I'm finding this type of interaction a wonderful inspiration for my creative growth and why I want to spread joy threw my creations.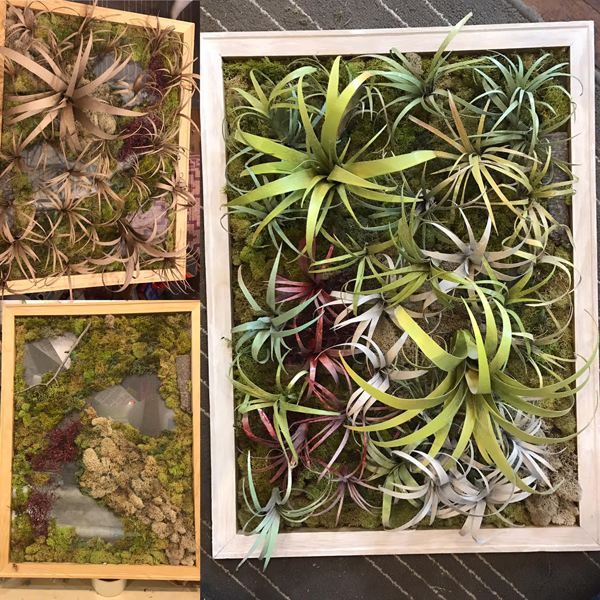 Photo of the build up of my mossy, recycled paper air plant dimensional wall art.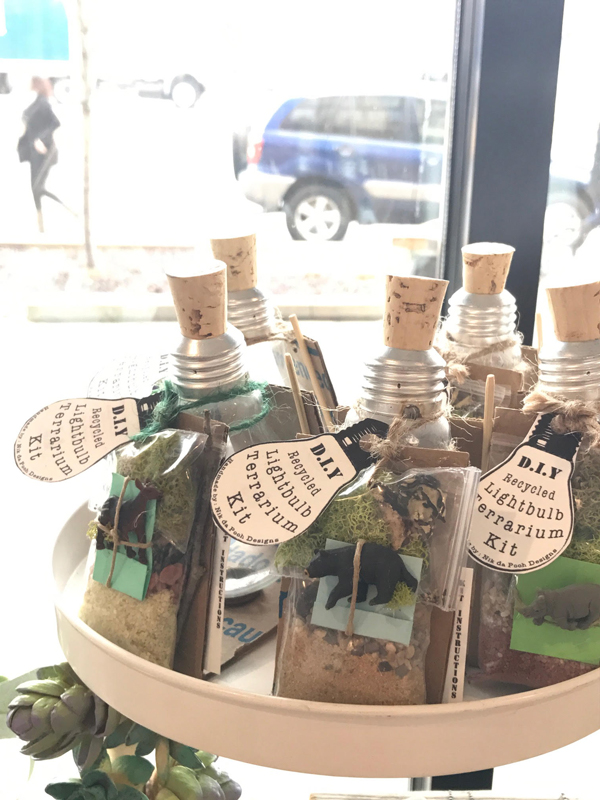 Besides creating I enjoy offering handmade kits that spark creativity in others. This recycled lightbulb mini terrarium kit is just the beginning of my interactive designs. Many of my plant/succulent magnets are being combined with backgrounds for the customers to interact and play.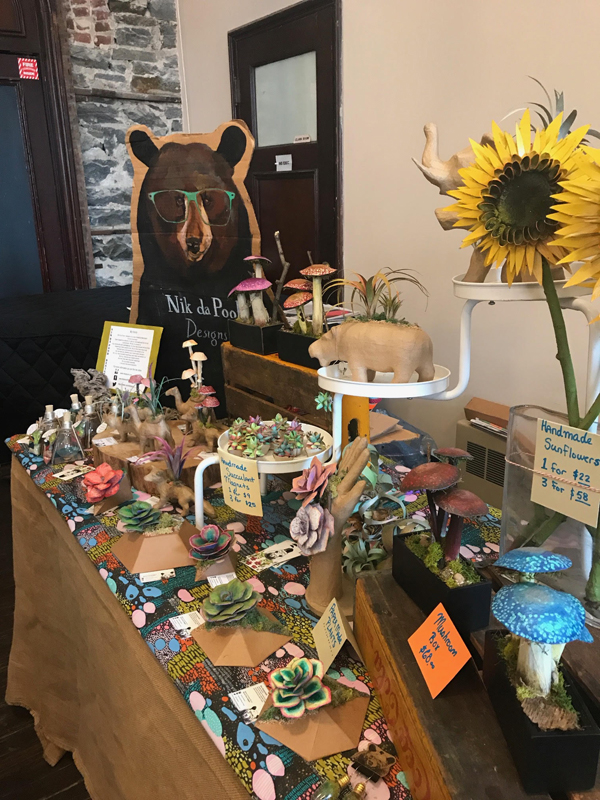 I'm excited to be joining art star for the first time in Asbury Park! Come find me and say Hi, I'd love to meet you.