Hello, my name is Ronni Robinson. I am the artist behind Ron Nicole. I create unique botanical sculptures, herbariums, and stationary. I work out of my tiny apartment here in Philadelphia which I share with my husband, as well as our crazy cat and dog. Our living room doubles as my art studio.
Last year I became aware of a technique called Ikebana (the Japanese art of flower arrangement). Inspired by botanicals and their delicate nature, I began to study everything about them, the way they hang, their texture and their fine details. I've always been drawn to nature so it's no surprise that all of my art is centered around flowers.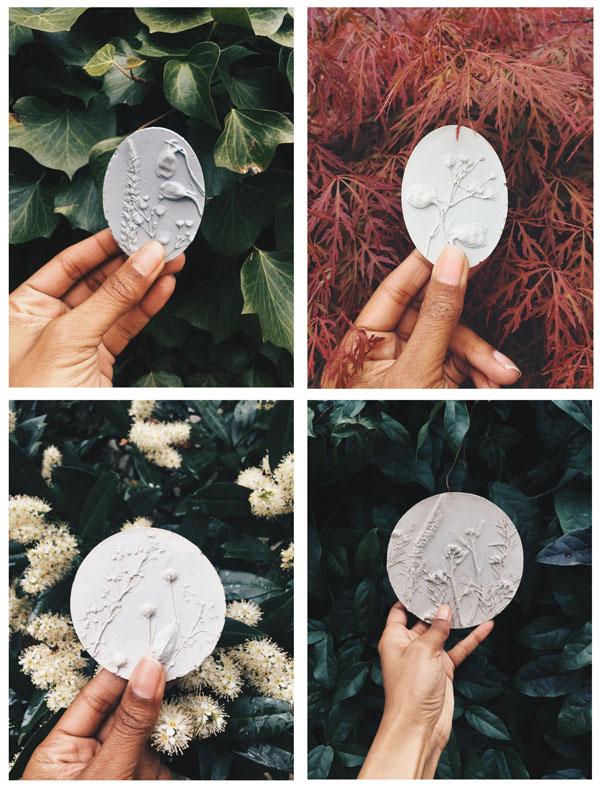 When first coming up with this idea, I knew that I wanted to name each collection after a woman who inspired and pushed me to get here. It was my small way of saying thank you. I named my first collection Dorothy after my mother-in-law. At the time she was battling cancer but somehow always found the energy to offer words of encouragement and even helped get me art supplies.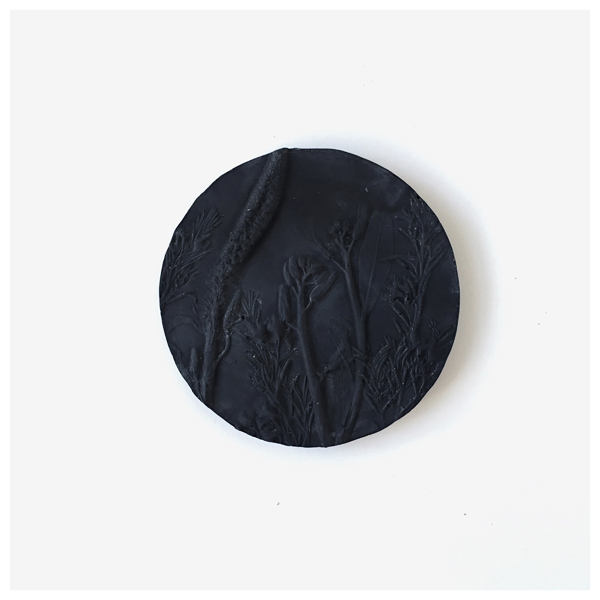 I just recently finished my new collection called Raychelle. This series is named after my sister, who has always been a driving force in my creative thinking.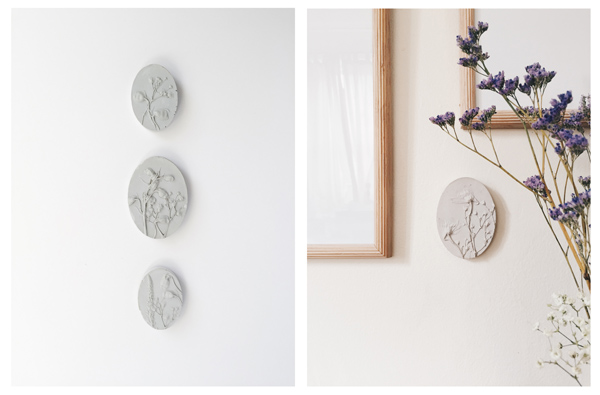 Whether I'm working on my own collection or preserving a bridal bouquet, I think about how I want the flowers to be arranged together. Just like a florist, a lot of thought goes into the design of the finished piece. I think about each flower and the imprint they will leave in the clay. Each flower placement is purposeful. I start by rolling the clay out until it is smooth and even. Then I press the arranged flowers into the clay, creating a deep impression. Then the flower has to be removed (often with tweezers) before pouring a blend of plaster and cement into the mold. After that, I wait…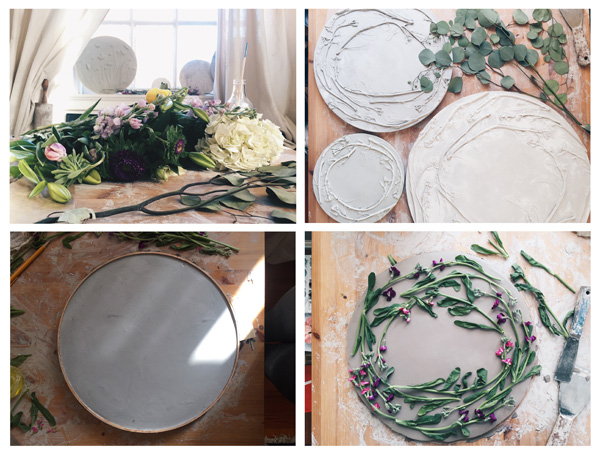 I'm obsessed with flower preservation, so making art from my dried flower collection was a must do. They are not traditional herbariums. The white space around them creates a simplicity that's easy on the eyes. Just like my botanical sculptures, I wanted to create something that would reflect my personal style. I want my art to embody the perfect balance of understated beauty and simplicity of design. My work speaks in soft tones. It doesn't overwhelm or demand a room full of attention, instead it is humble enough to exist in the background.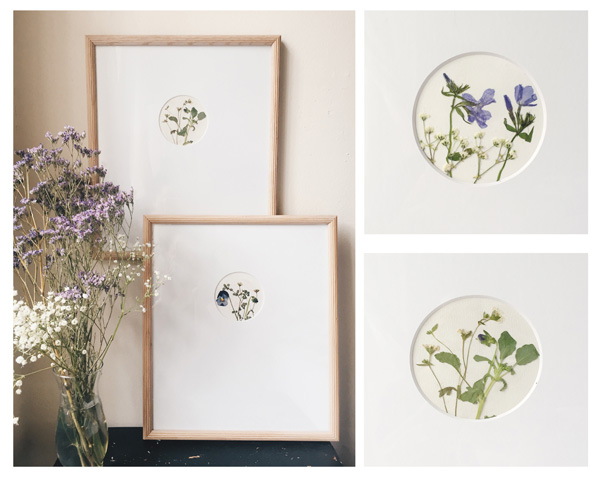 This is my first year at the Art Star Craft Bazaar and I'm beyond excited. You'll find me at booth #113. I hope you'll stop by and say hello.
www.ronnicole.com
Instagram: @iamRonNicole