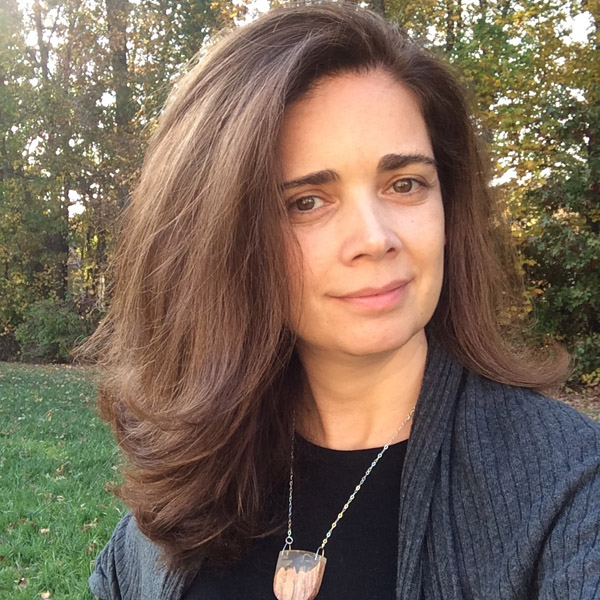 Hello my name is Rosa, I am an Architect, Artist and Metalsmith specializing on colorful 3D wearable art. I use all kind of materials such as metals, wood and resin to bring my designs to life. My husband Ruben joined me a couple years ago, after realizing I needed some help with all the work a small business requires; he became my sales and marketing guru. His background in Chemical engineering has been an asset as I develop new concepts and play with different materials. Together we are Muro Jewelry.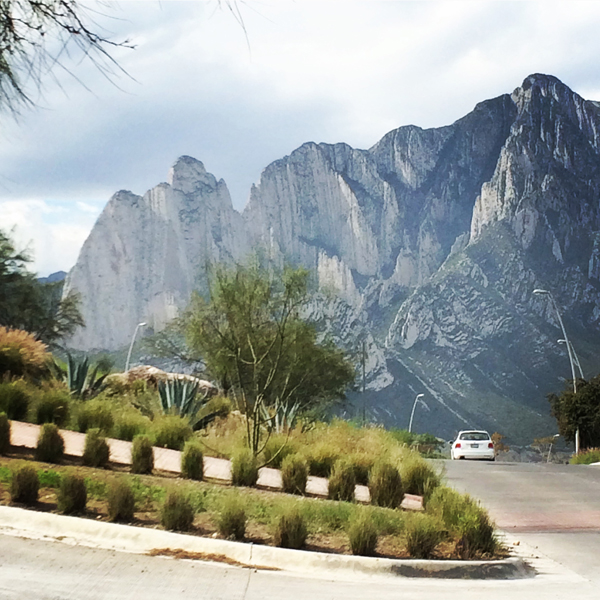 I grew up in Mexico in a beautiful city set on a valley surrounded by mountains that are so close you feel like you could reach out and touch them. My work is largely inspired by the mountains, recreating little landscapes with natural wood and encasing them in resin.
My work is also inspired by the geometry in architecture, which is my college degree. In architecture I learned about proportions, how form follows function, and what the object wants to be versus what we want it to be. I find myself applying all of these concepts in making 3D wearable art pieces. It's been surprising to me the way that life works out that way.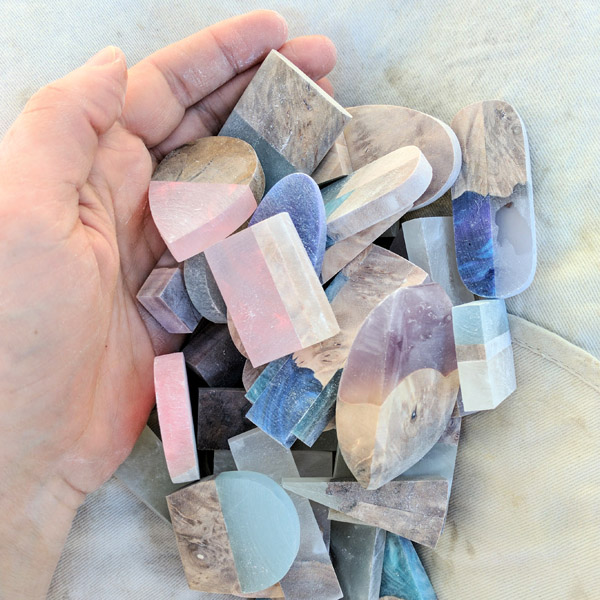 The resin and wood pendants that I make start their life as reclaimed wood that has been treated with resin in order to protect it from moisture, and then colored resin fills out all the beautiful peaks and valleys of the natural shape of the wood. I cut the wood/resin combo in smaller pieces with a saw and then decide how to showcase the uniqueness of each. Using a table sander, I shape each individual piece and then carefully sand them with 6 different grits of sand paper in order to achieve transparency and smoothness. The final steps are polishing and drilling in order to hang each piece from a chain that complements the color of the wood and resin.

Another aspect of my creative process is the use of Metalsmith techniques to create silver and brass frames to make earrings, rings and necklaces that I fill with hand pigmented resin. I like the freedom to make any shape and color I can think of.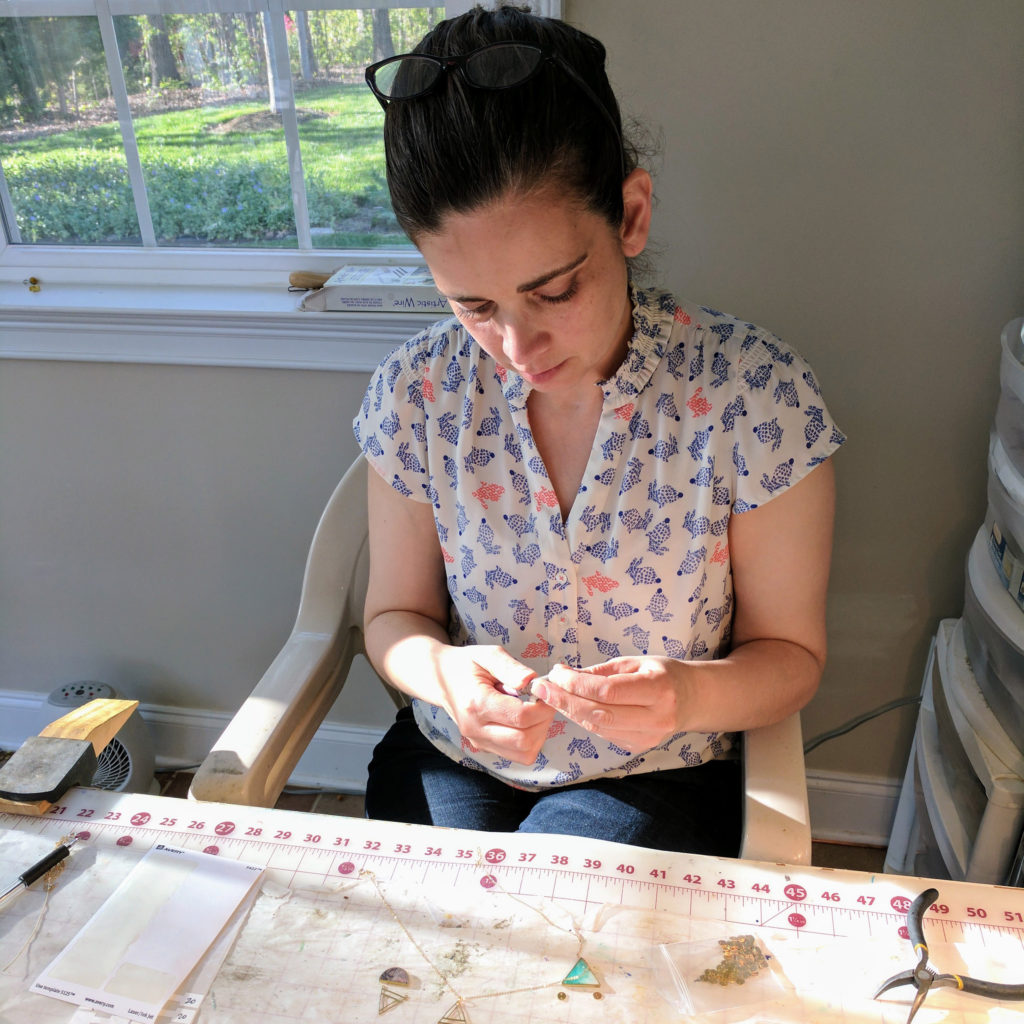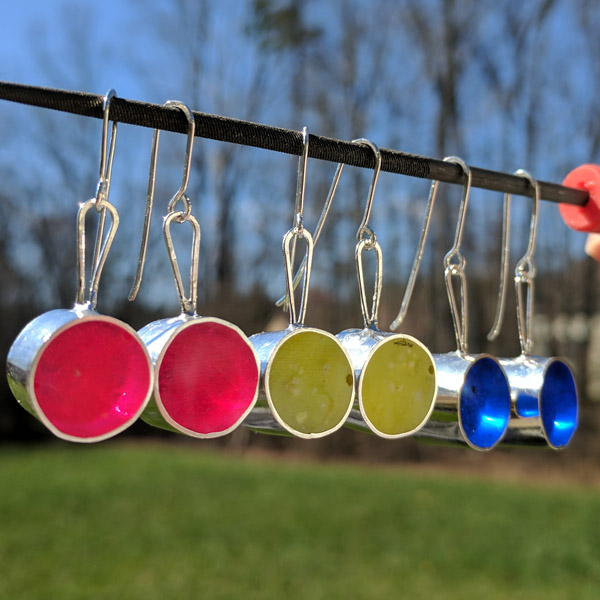 We live in a small town in North Carolina with our three kids. My studio backs to the most beautiful woods where inspiration abounds.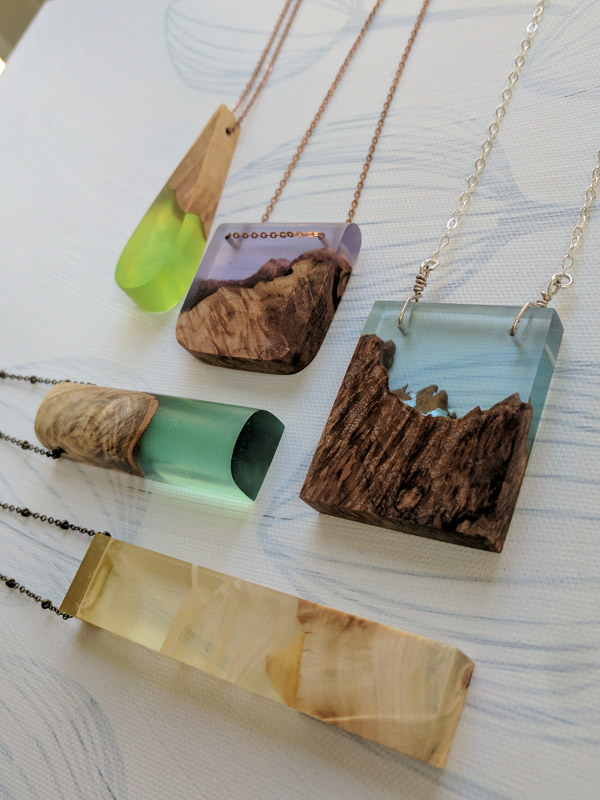 This will be our first time participating in Art Star Bazaar, and we can't wait!
www.murojewelry.com