My name is Scott Staats and I am a glass artist. I've been blowing glass for five years but I have spent whole my life creating art. I have always loved to create things and make art working with many different mediums, but once I started working with glass I knew I found the one for me. Glass instantly fascinated me, it can be used in so many ways to create nearly any shape and color, yet you can never touch it with your hands while working with it.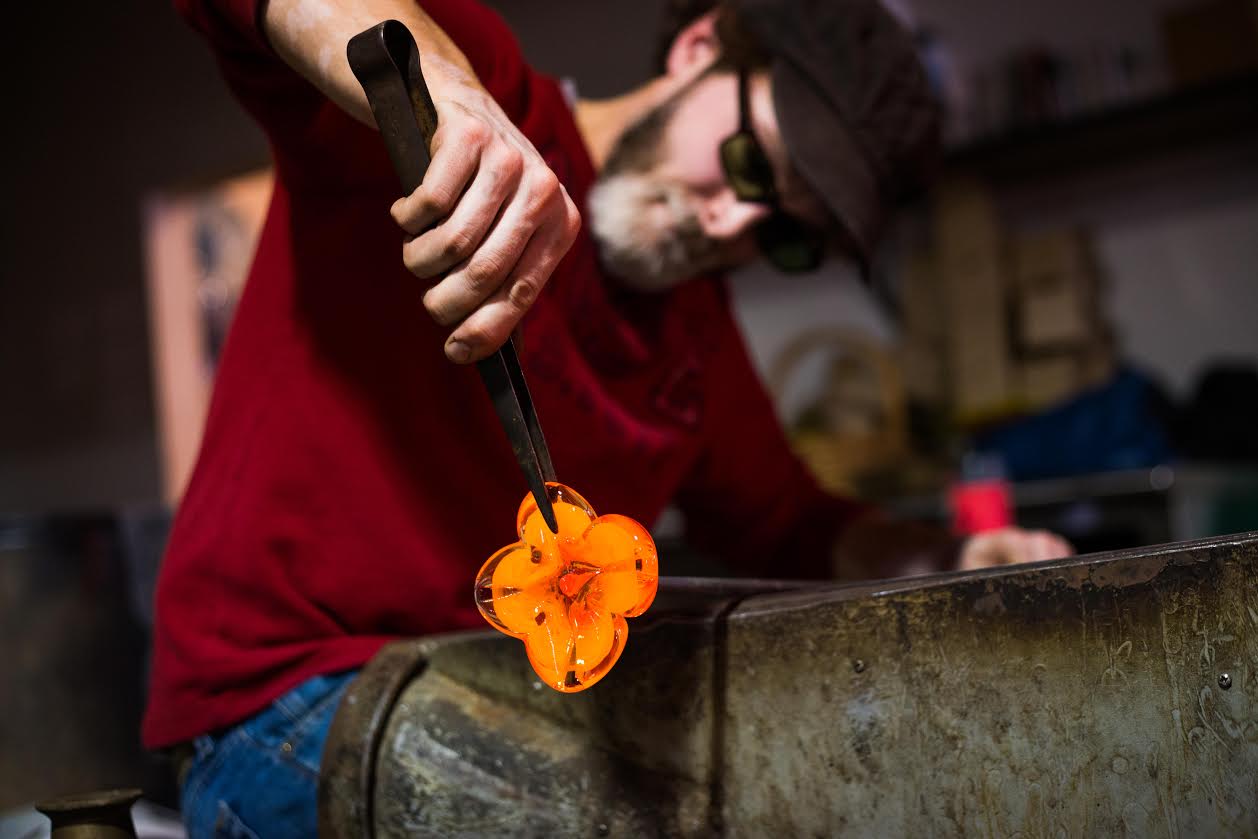 When I'm in the studio working with the glass it starts out as a liquid, at 2000 degrees fahrenheit, with the viscosity of honey and is gathered on the end of a metal blowpipe.  All of the glass starts clear and then the color is added while it is still hot.  Once the glass is colored it gets blown up and manipulated using a variety of traditional tools.  When the piece is finished it placed in an annealer where it can cool to room temperature over a time span of 24 hours.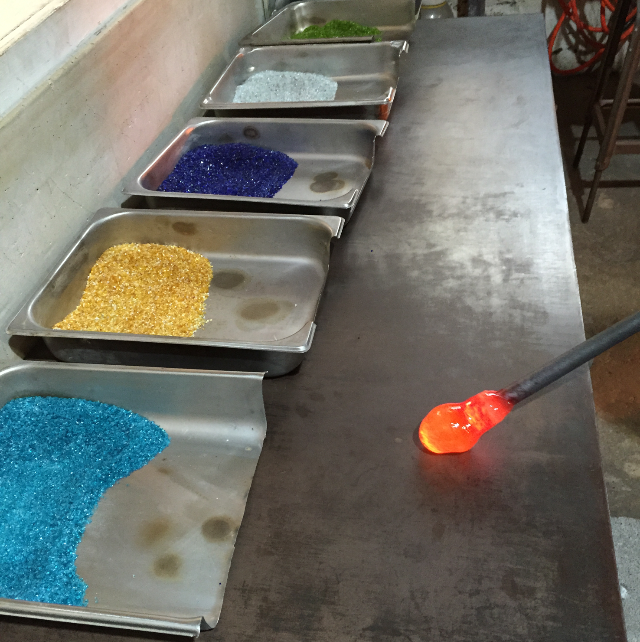 I am inspired to create by so many things I see around me. I have always been drawn to the random natural patterns and colors of nature and the scale and lines of urban cities. Drawing upon these inspirations I like to incorporate wood and steel into some of my work.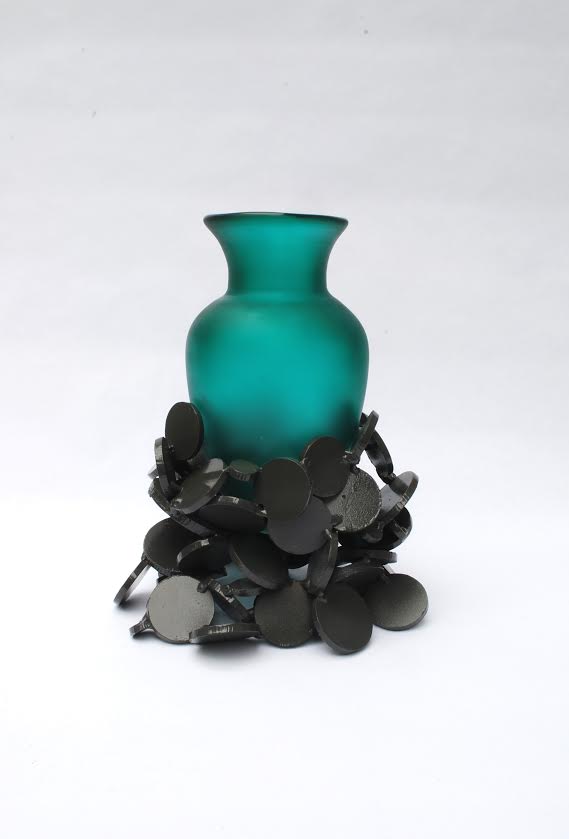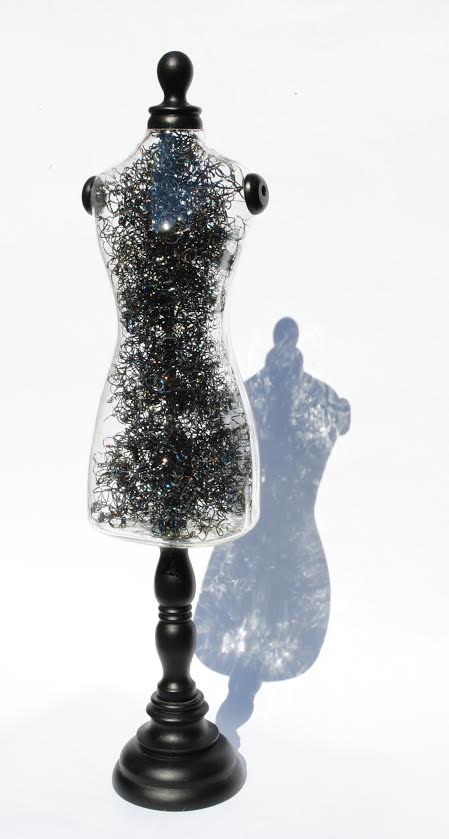 I like making art that people will enjoy, give as gifts and decorate their homes with.   My products include seasonal decor, functional glass, installation art and custom lighting.  I hope that my work brings joy to people's lives like so many other artists work has brought to mine.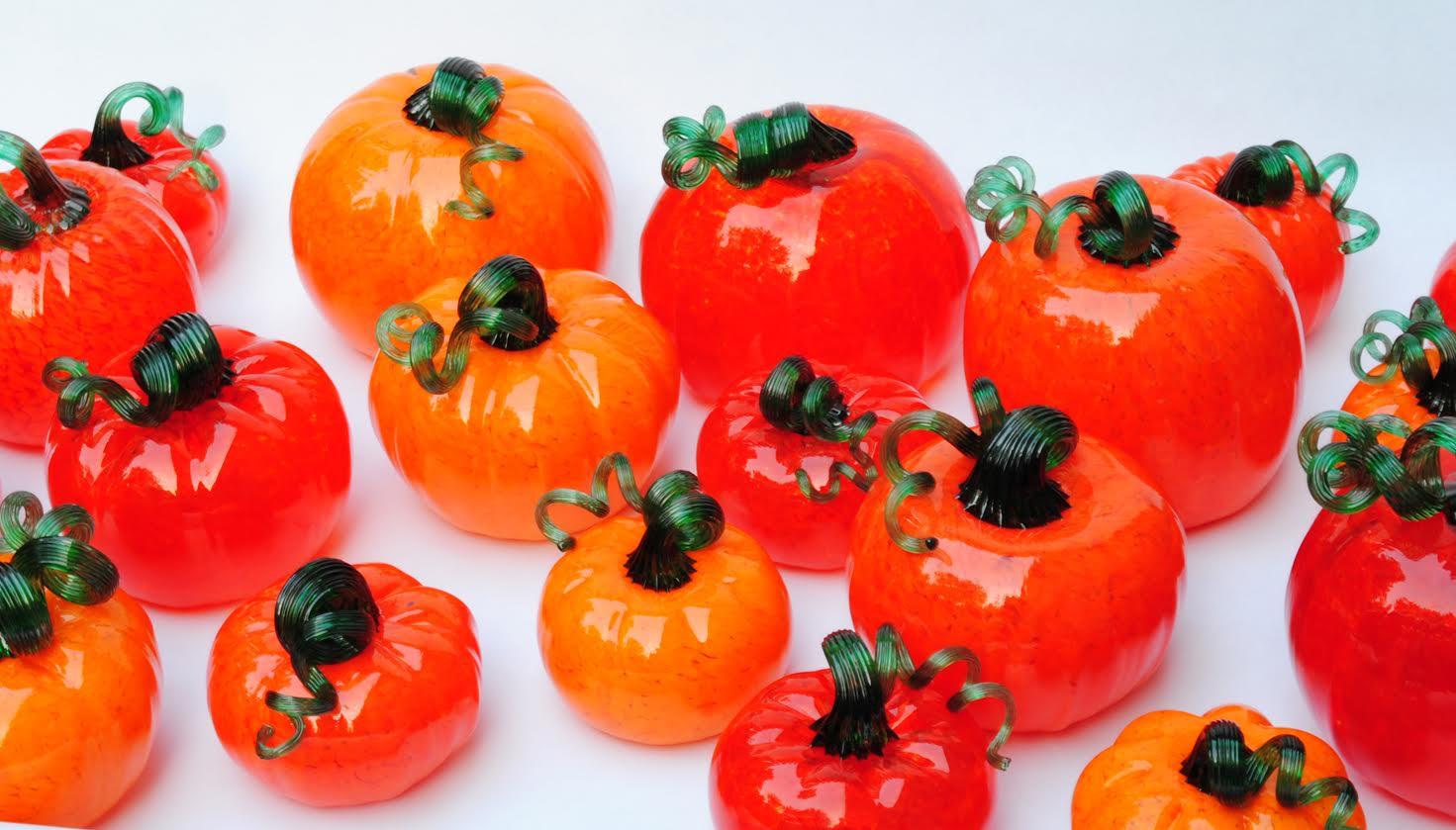 This will be my first year as a vendor at the Art Star Craft Bazaar and I am very excited.  Please visit my website at www.ScottStaatsGlass.com and please visit me at corner booth #46.  Thank you.