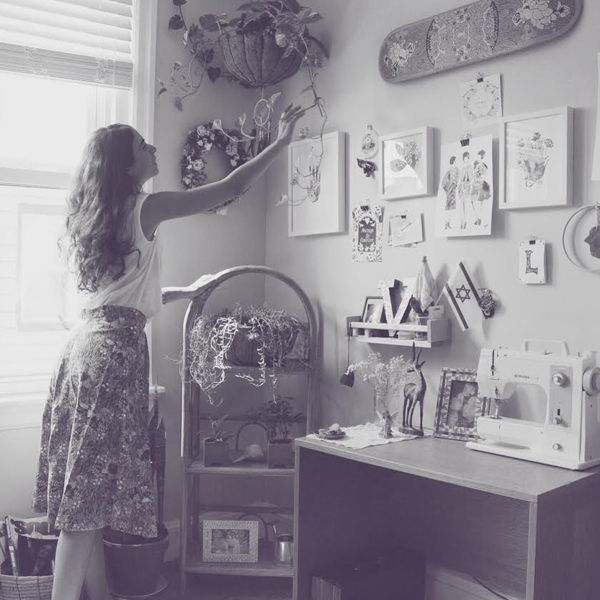 Hello! My name is Lital. I'm a print designer and illustrator. I was born and raised in Israel. As a kid, I used to spend time at my dad's studio (he is a graphic designer). I was always drawn to the art books, catalogs and design magazines that he had in his library. He had exciting things in his studio, like a Pantone fan and boxes filled with colors, paints and different kinds of papers; it was like heaven for me. I used to sit there all day during summer break and draw with him. This is where my love for painting came from. Watching my dad really inspired me to have a design studio when I grow up and that's exactly what happened.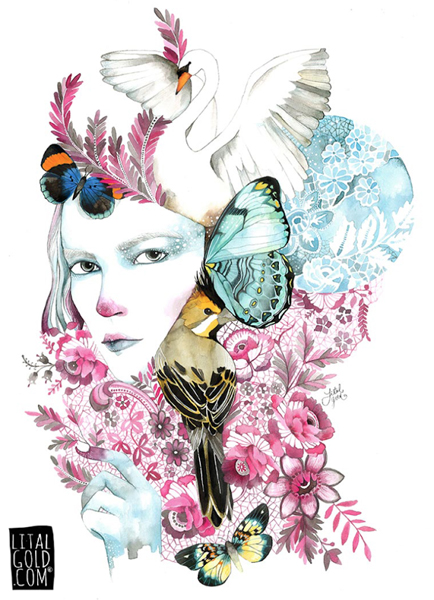 My trip to India before college inspired me to study textile design and major in print. I was looking to study something creative that contains a little bit of everything – art, fashion, graphic design and pattern design. I wanted to keep painting, but put the skill into something more practical and this is how I found textile design. After graduating, I had two different options. I got accepted to an internship at DVF in NYC but was also offered a job at the Free People studio in Philadelphia. I chose Philly and this is how I came to the USA. I worked at the FP studio for two years, creating original artworks and patterns.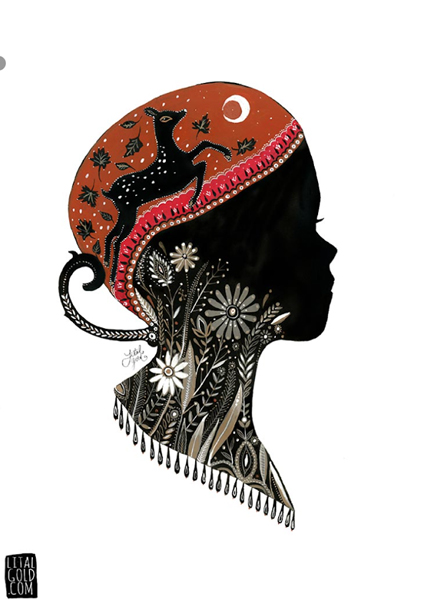 These days I work from my studio, collaborating with different brands and working as a print/cad designer. I also work on my own line of clothing that will be launched in spring 2016.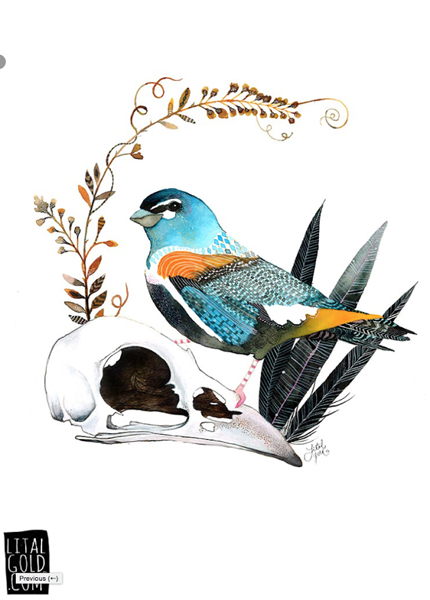 My work is inspired from the organic motif of nature, animals and different cultural patterns from around the world.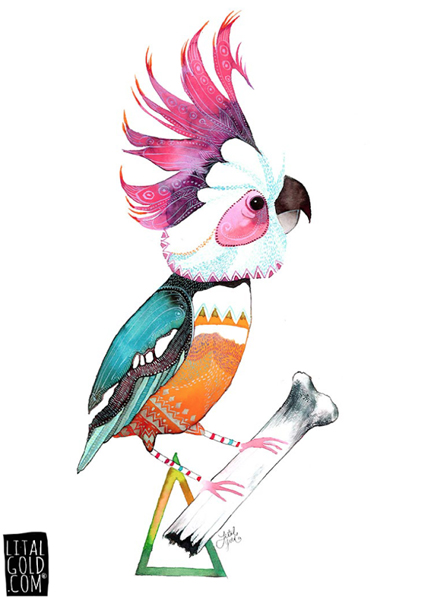 My favorite mediums to work with are ink and watercolors and I paint all of my patterns and artworks by hand, with an intuitive and tactile approach. I love it when colors look happy and vibrant and I always make sure to have this in my work. I usually start from collecting some inspiration according to the subject I'm exploring. After I have a good amount of reference (pictures, prints, fabric swatches) I start to paint. I also work with books and nature magazines, when I paint animals, especially birds!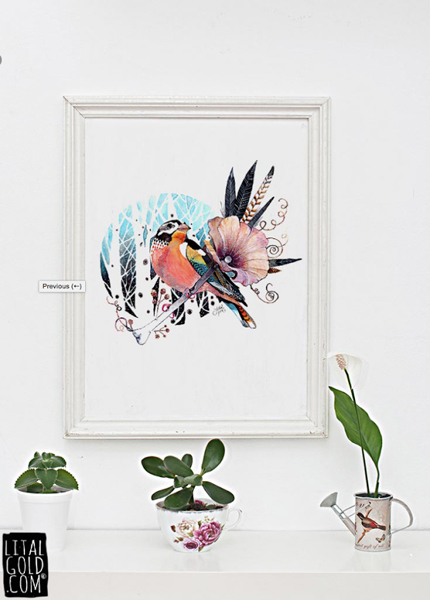 Hope to see you at the Fall Art Star Craft Bazaar, I will be selling holiday goods, wall art prints, greeting cards and more! Come say hi!
and Visit Lital Gold's Website year round!