My name is Sherry Insley of Sherry Insley Designs out of Baltimore, MD. I am an artist, metalsmith, teacher, and maker of things and people. I currently work mainly in jewelry, but do also dabble in small sculptural objects, wall pieces, and photography. I come from a background in photography, and while working on my MFA thesis, I taught myself how to weld to make frames for my photography work. My curiosity about metalsmithing was sparked and I dove into metal work.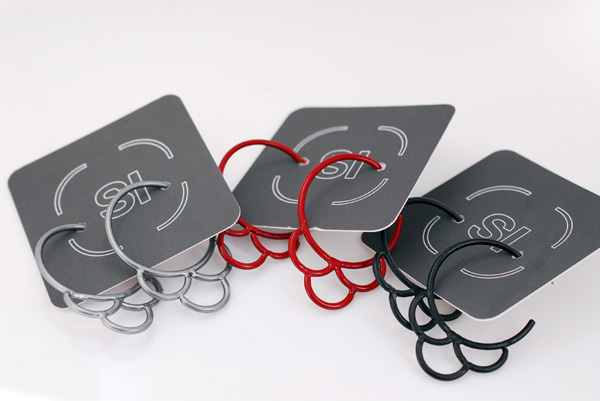 My current work is called the "Crescent Series" and is comprised of welded steel, sterling silver, brass and powder coating. I was influenced by Japanese textile design, the repetitive waves and cloud shapes, and the way positive and negative space is defined. I am also inspired by modern architecture and graphics, as well as more minimalist bold use of line and space. Materially speaking, my interests are in the industrial look and feel of steel, its hardness and durability, vs. the rounded shapes I am forming it into. The steel's inherent "masculine" qualities contrasting with my design's softer "feminine" curves. Steel is most commonly associated with building, strengthening, and manufacturing- here through traditionally industrial processes, I am transforming it into objects for adornment.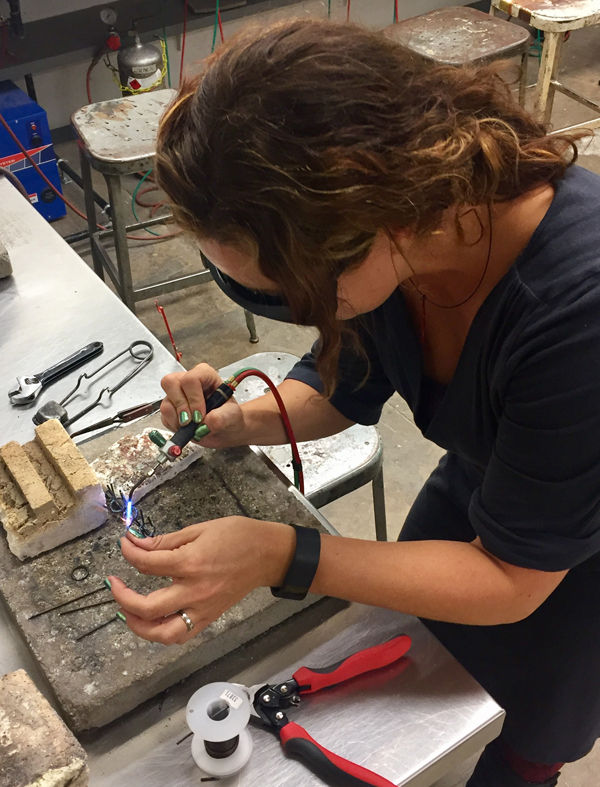 My process begins with mild carbon steel in wire, sheet and rod. I cut it and form with hammers and stakes into the shapes that I want. Then I weld with a very tiny, very hot oxyacetylene torch. I wear the dark glasses because the flame is so bright it can damage your eyes. Next I grind all the welded joins for a smooth appearance. Filing and sanding is next, then it's off to the powder coating booth! Powder coating is another industrial process I enjoy, it is generally used in the automotive industry. It protects the metal from oxidizing and rust, and the color options are fantastic. How powder coating works is an electrical current is run through the metal to be coated, then you spray the pigment with a powder coating gun. Lastly the piece is cured by heating in an oven at 400 degrees. Powder coating is very durable and provides a lovely smooth finish. My current color pallet, is Ruby Red, Chrome, and Satin Black.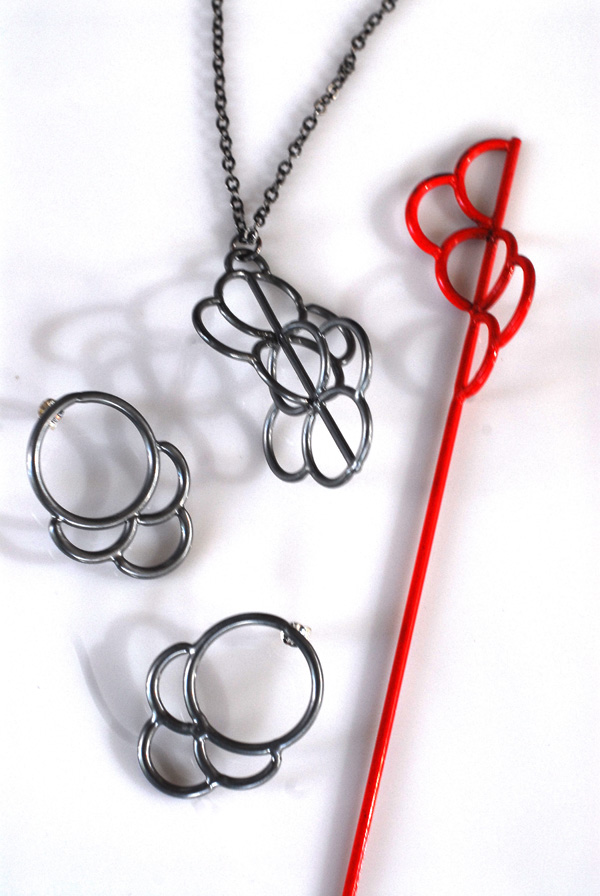 I work mostly out of my home studio in Baltimore, where I live with my very patient husband, super creative 7 year old son, 2 cranky elderly cats, and 1 rescue Boxer in a wheelchair. I do my welding and powder coating at The Baltimore Jewelry Center, where I rent studio time and space, and also take classes. It is a wonderful community of artists and makers, and I wouldn't be where I am today without it.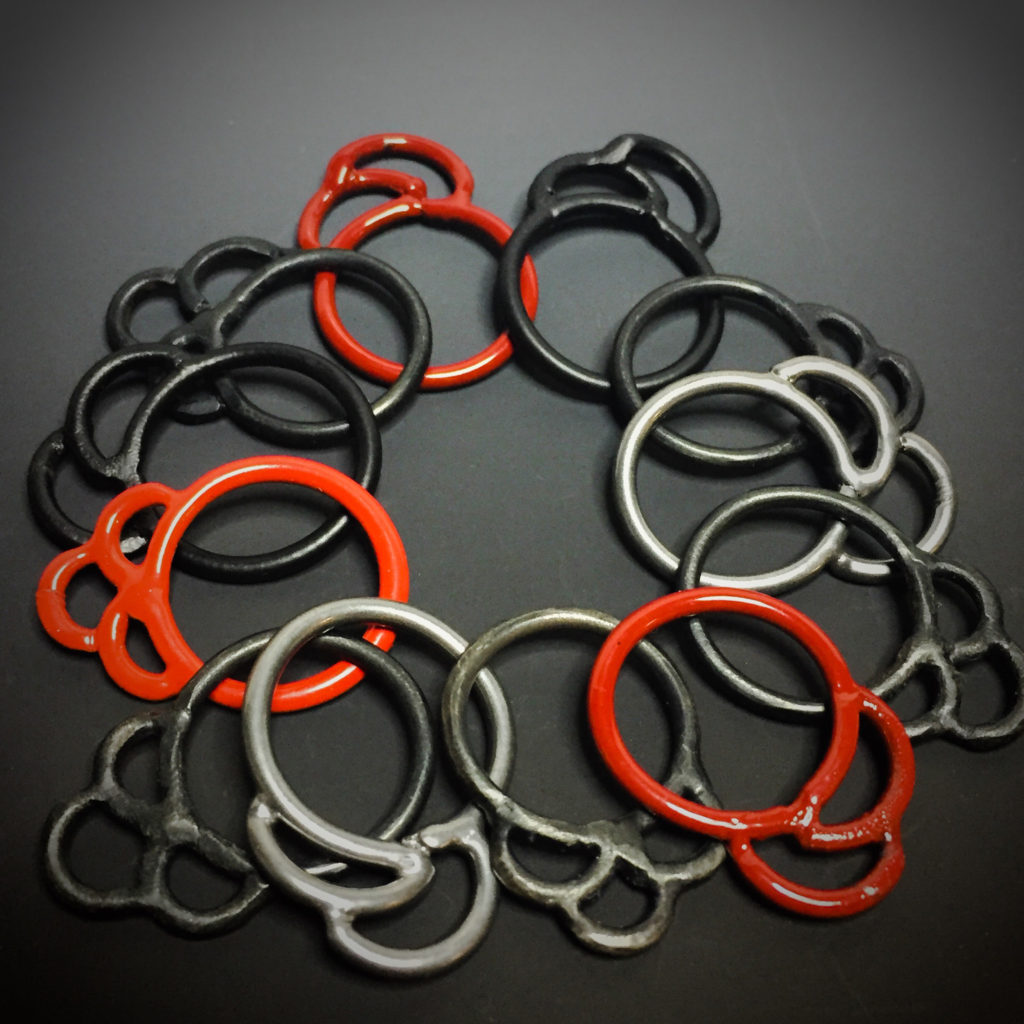 I am looking forward to showing at Art Star Craft Bazaar! Please stop by and say hi!