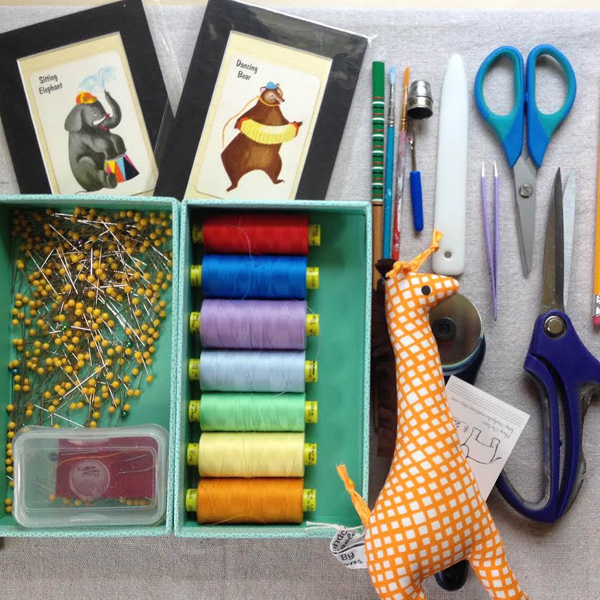 Some of us are born makers. I was fortunate to come from highly creative stock and was raised in an environment that fostered creativity. I was born to a family with kitchen designer parents and a fine artist older sister. Some of my earliest memories are of playing with clay in my mother's studio or sewing bits of fabric together from her sewing room to make clothes for my dolls.
A consistent thread throughout my life has been living the life as a maker. I have always made stuff – whether it be with a paintbrush or a sewing needle in my hand.
Looking back – I have always traversed between painting and various fiber arts.
My college degree is a BS in Art Education with a minor in Fiber Arts. I worked as an elementary art teacher and decorative painter before the establishment of Tadpole Creations.
You could also say appreciating the importance of a child's viewpoint has influenced my life as a maker. This carries over to this day, from the fabrics I choose for a product, to the method of construction.
The murals, quilts, clothing and critters I made for my own three children when they were very young provided the foundation for the beginnings
of the Tadpole Creations brand.
Moo-Cow – the earliest known Tadpole Creation. Made almost 18 years ago for my oldest child.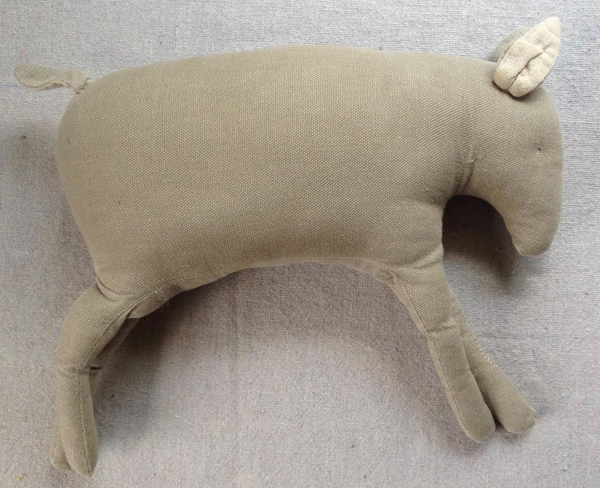 A popular new baby gift from present day – the elephant rattle – tails and seams are reinforced for durability, the ears are corduroy for tactile exploration.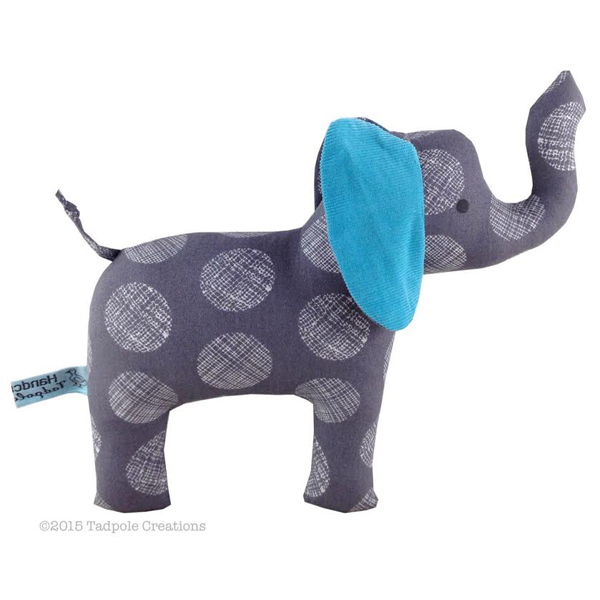 A denim whale pillow – having great unisex designs along with classic girl and boy offerings gives my buyers a choice when deciding on the perfect gift.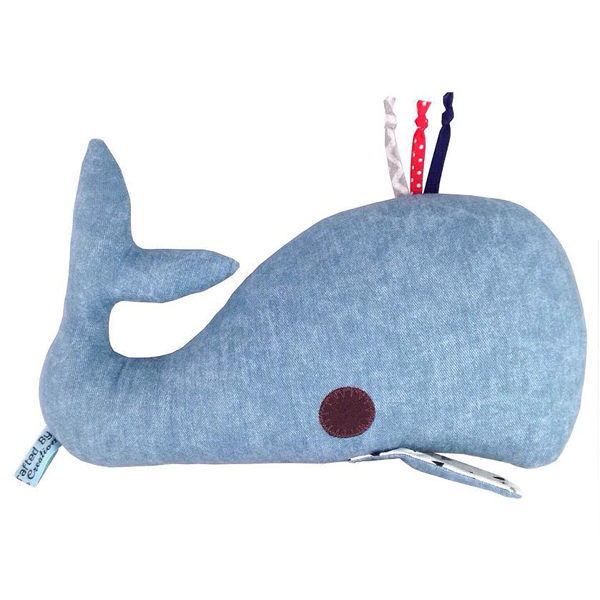 A linen and Liberty of London bunny rabbit toy. Featuring a hand painted and stitched face.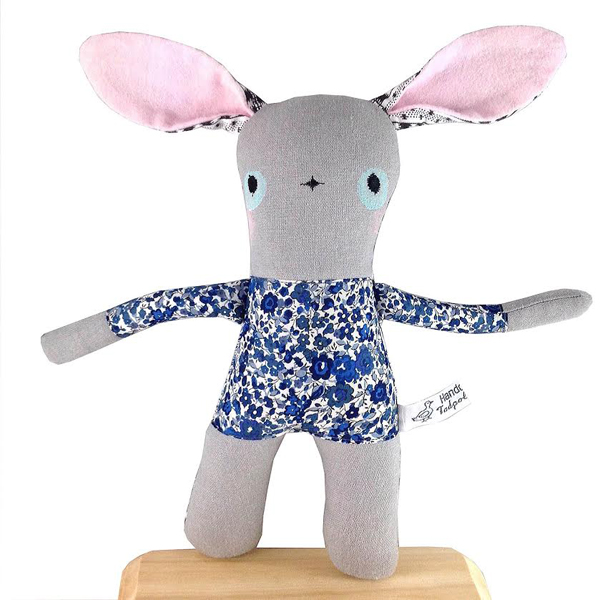 My hope is that my creations are the ones that are well loved by your little ones, that some receive the greatest honor of becoming a childhood treasure. Like Moo Cow.
Home goods are a more recent addition to my line, as I expand beyond the baby goods market. Such as these linen and Liberty of London pillows.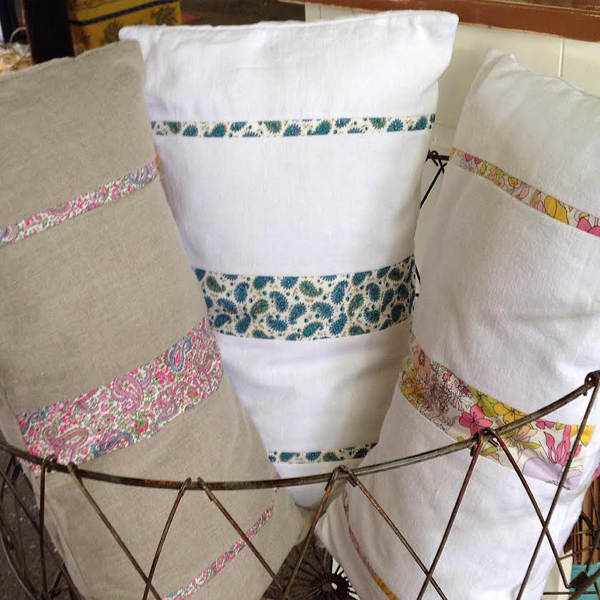 My newest home products are hand painted pillows, each is one of a kind.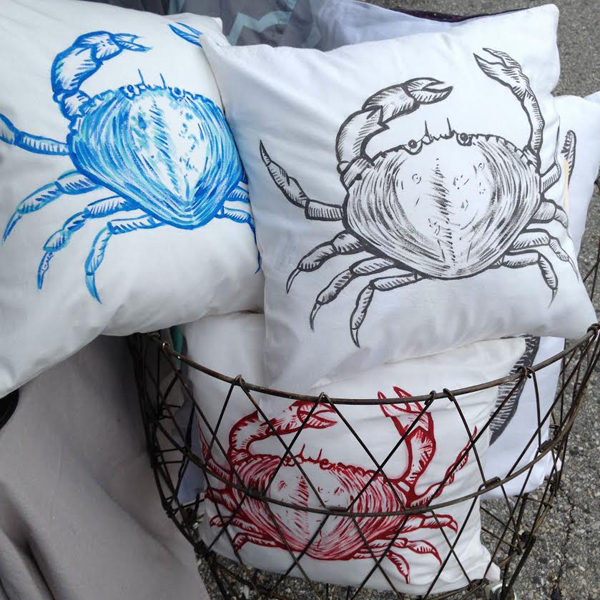 The best part of my job is getting to meet my buyers and hear about the little ones in their lives. I hope that we have an opportunity to meet at a future market!
xo
Renee D'Amico
Tadpole Creations
Visit her at our Upcoming Art Star Craft Bazaar in Asbury Park – Booth #8