Hi, we are Allison and Brett, the artists behind Tigerlillyshop and Dreadnought Workshop.
We met in college at MICA, he was a painting major and I was a sculpture major. We have always been studio artists. After our early careers in mural painting and upholstery, we decided to narrow our scope and put all of our efforts into a creative business. Most of our jewelry skills are self taught. With our creative talents and drive, we thought we could make a sustainable handmade life as studio artists in Baltimore City.
So here we are 10 years after starting my Etsy shop! Our lines have evolved and changed with our interests but have always remained true to our hand. I started out with custom plastic rings, developed the kimono button jewelry, then the botanical metalwork and later Brett launched the men's accessory line, it debuted in 2010. Shoppers can still see us at select regional retail shows, but mostly we make our living wholesaling our men's and women's jewelry. You can find us in the studio every day filling orders and shipping all over the country. We are a growing business and hope to be for a long time.
My sister Maria Fomich and I developed the Tigerlillyshop Botanical line together. Since 2009 she has been part of this crazy train ride making her own metalwork and helping spread the word about our family business. Last year she opened a beautiful retail brick & mortar in New Orleans to showcase her own handmade art jewelry. In her Adorn & Conquer Gallery you will find our Tigerlillyshop & Dreadnought lines, and a curated selection of only the best handmade gifts. We are proud to be living the handmade life, advocating for and supporting artists in our larger indie family out there!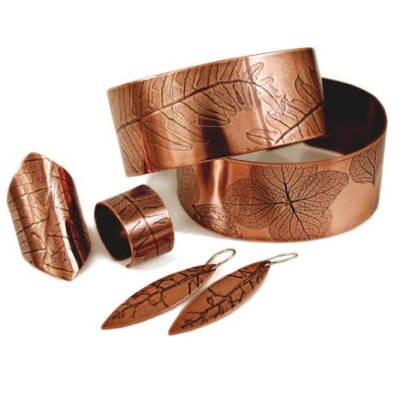 About Tigerlillyshop's Botanical Collection: Allison collects nature specimen to press into metal for one of a kind jewelry. She also creates a cast jewelry collection of her best finds: acorns, twigs, maple seeds, etc.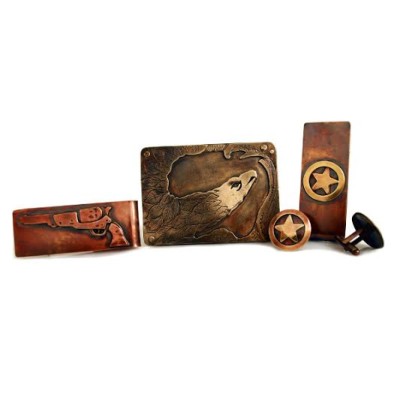 About Dreadnought Workshop: Brett is inspired by the city, American history, and the things he experiences living in an urban setting. Brett's new line of belt buckles, tie clips, and cufflinks are made using various metal fabricating and casting techniques which he has learned through studio exploration.
———————————————————————————————————-
Thanks to Allison + Brett for sharing their story with us today! Please visit them at the Art Star Craft Bazaar on May 9th + 10th in booth #104 at Penn's Landing Great Plaza. You can also find them here: Website, Twitter, and Facebook.