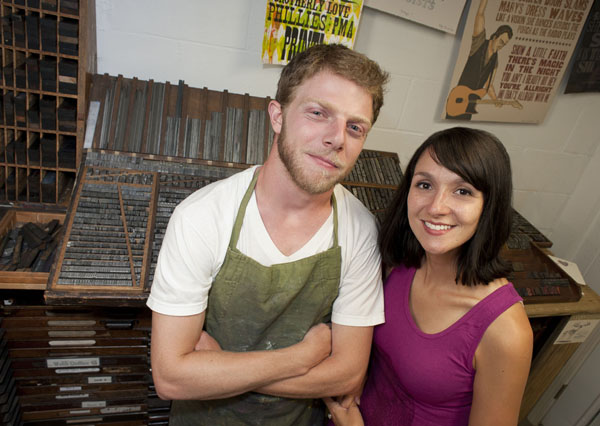 Just A Jar Design Press is a letterpress & design studio run by Bobby & Sara Rosenstock. We have a large studio in the historic river town of Marietta, Ohio. We do a range of different things as a business, but for this post we will focus on our woodcut & letterpress prints.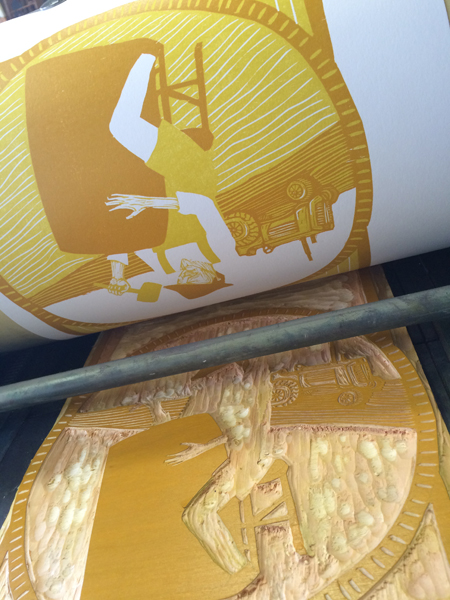 We create fine art prints as well as gig posters that have all been commissioned for the actual events. Just about all of our prints are limited edition which means they are signed and numbered, & when they all sell we don't print any more.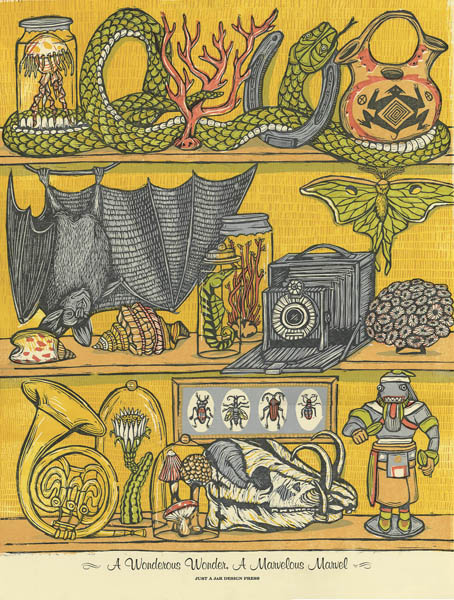 The process begins with a pencil drawing to scale, which is then traced on to tracing paper so I can flip the image to reverse (woodblocks need to be carved in reverse). I make a plan for colors, typically written out in the margins of the drawing. Each color is carved on it's own block typically, (I do some reductive printing but won't get into that here). Using carbon paper I transfer the drawing onto pieces of birch plywood. I then carve the blocks for each color.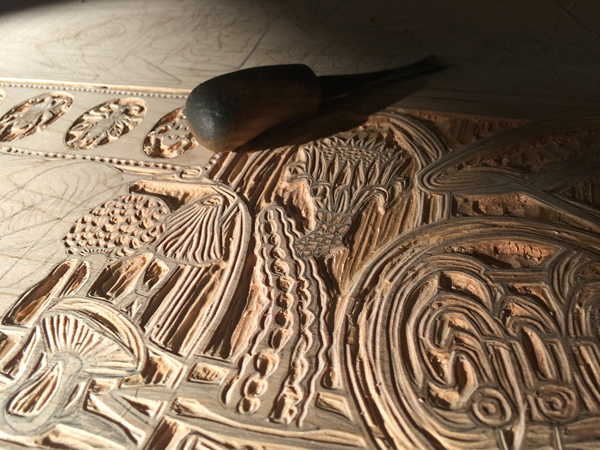 The woodblocks are all manually printed on my Vandercook SP20 press, from the 1960s. I do a separate run for each color. If the print includes text, I will set some of my lead & wood type onto the press, & print that as a separate run.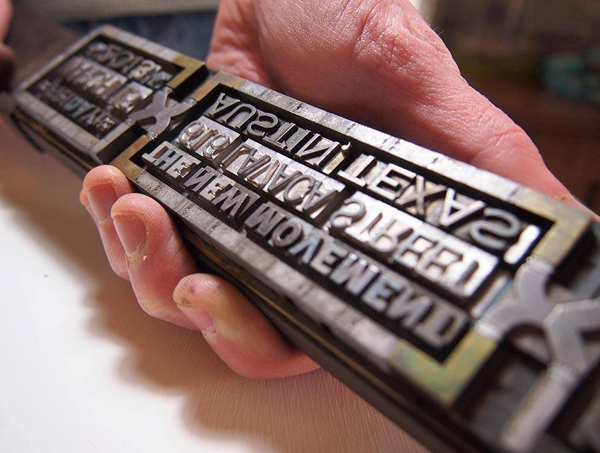 Typesetting is a craft of it's own. I feel overwhelmed by the options when designing on the computer, but when I'm setting type, I'm limited by the size and typefaces in my collection. I also find that when I can touch it with my hands I can understand it better. Some of our wood type is over 150 years old, & I want that history to be represented in the work.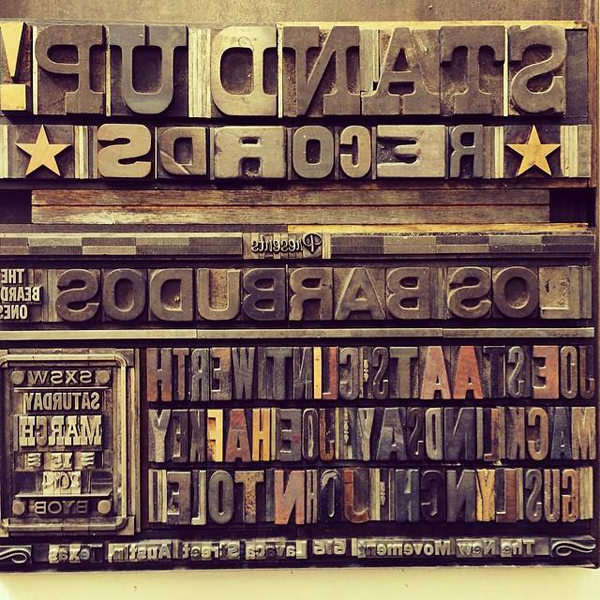 It's a pretty slow and meticulous process, depending on the detail, a print can take anywhere from 40 to 100 hours to complete. Planning is a big part of the process, but I also think its important for some parts of the print to be spontaneous & of the moment. I enjoy the controlled rawness of the medium, and I want the labor of the process to come through in the image.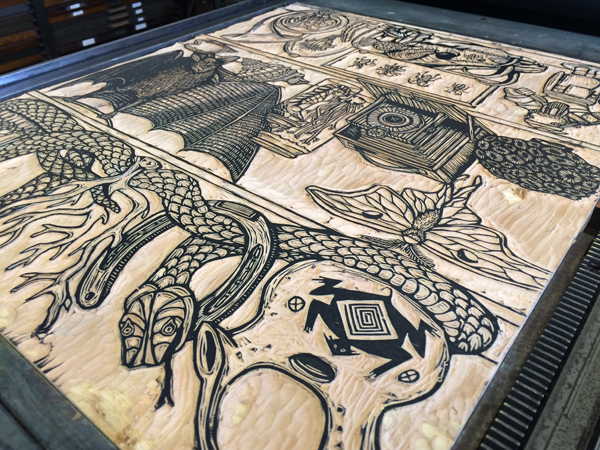 We are really excited to be returning to Philly in May for the Art Star Craft Bazaar. We do lots of art fairs each year but our very first one was Art Star in 2009. We haven't been back since our daughter was born in 2012, so are thrilled to be participating this year. Come stop by our tent and say hello. If you want to see more of what we do you can find us here:
www.justajar.com
www.facebook.com/justajardesignpress
www.instagram.com/justajar/
www.twitter.com/justajarpress