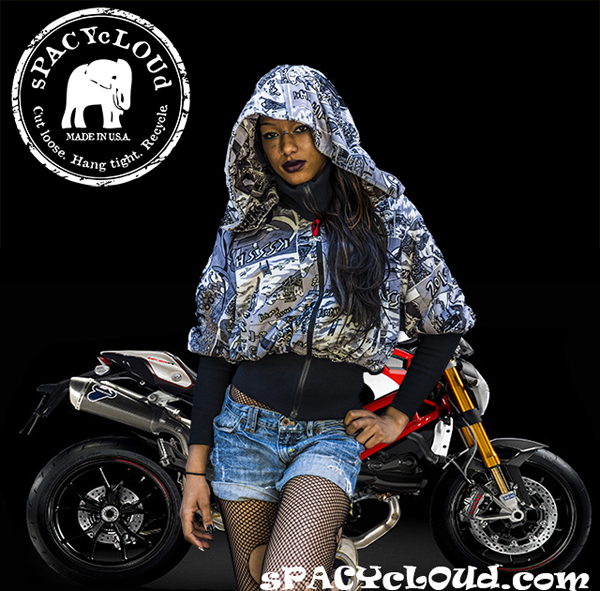 sPACYcLOUd was born in DC, from the mind of designer Tatiana Kolina (AKA Tati) with a focus towards the sui generis spirit that lives in all of us. The ethical core of sPACYcLOUd is built on self expression, love, and positivity. Its visual aesthetic breathes from the world of break dancers, hip hop artists, street artists, skaters, and motorcycle riders. Those whose wardrobe exists in a state of counter-culture, carving through life to the rhythm of their own choosing. sPACYcLOUd reflects political and social currents though clothing, artwork, and attitude.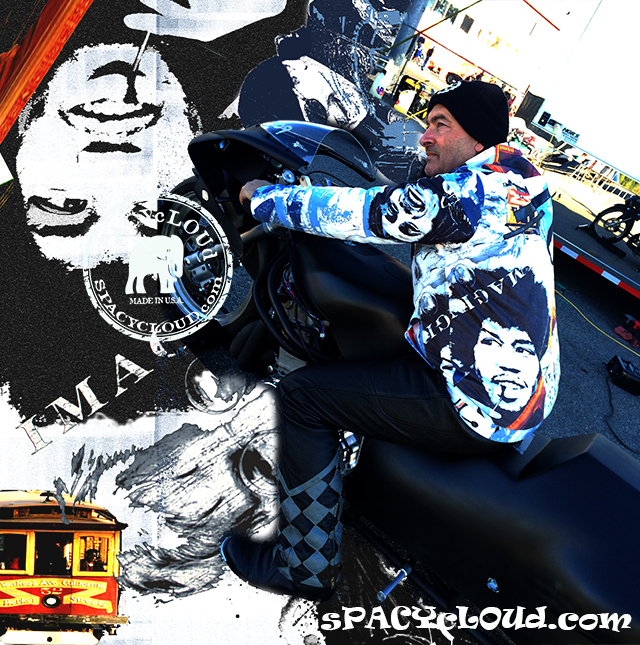 sPACYcLOUd 's jackets are made of custom printed fabric using Tati's and other artists' art work. From the choice of commonly overlooked fabrics to the colorfully designed prints displayed on each garment, sPACYcLOUd is a social rebellion of creativity. sPACYcLOUd life and street styles are imbued with movement: biking, skating, evolving, but also creative, rebellious, musical and artistic lifestyles.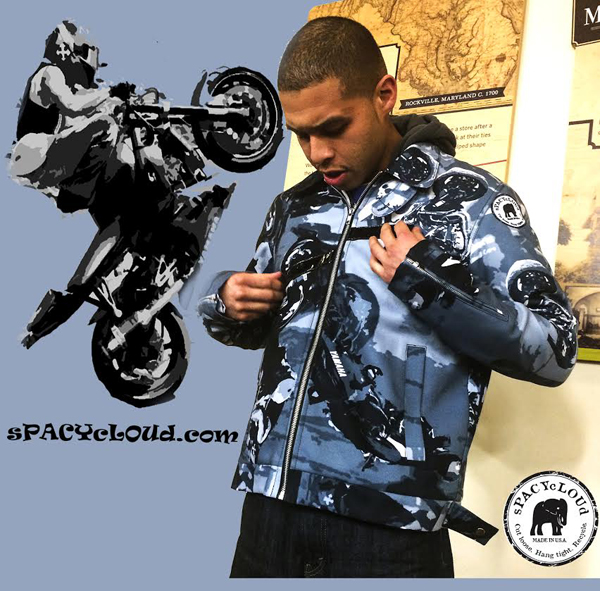 Leftover jacket fabrics are used for patches on T-Shirts, string bags, hoodies patches, skirts, and other apparel. No fabric is being wasted. Tati is also using a screen printing technique to design her own collection of skateboards and mini cruisers.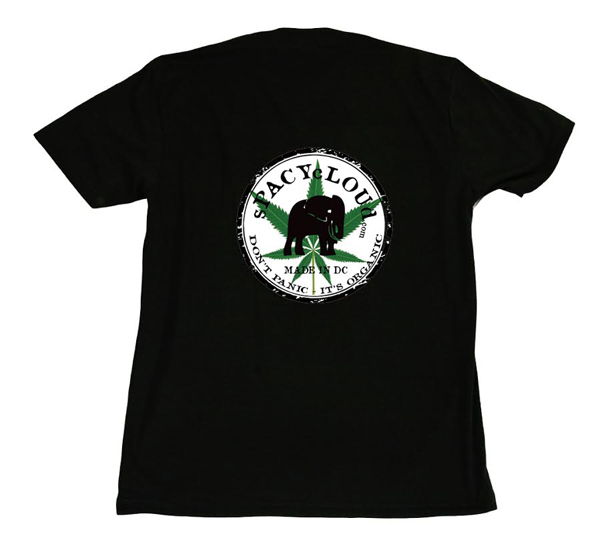 Tati's journey is a testament to her spirit. Born in the Soviet Union, she was without a mother and father after age 7, she grew up with her grandmother, often times taking care of herself. While a teenager, she joined a number of tusovkas (street groups) to survive. The group which affected her life the most was "farsovshiki." It was a group of kids, the first wave of black marketers in Soviet Union, who ran around big cities (Moscow, Saint Petersburg, Kiev, Tallinn, etc.) and traded Levi's jeans, t-shirts, gum, etc. for matreshkas, black caviar, and KGB paraphernalia with American tourists. Doing her best to avoid the attention of undercover militia and the street mafia, Tati spent time in Russian jail several times for possession of foreign currency and talking to foreigners.
In the Summer of 1990, her life changed dramatically. Meeting an American family in St. Petersburg, she sold them two lacquer boxes with Russian fairy tales depicted on them. Touched, they took her contact information, later sending her an invitation to come to the US. It took some time and convincing before she made one of the biggest decisions of her life.
In January of 1991, she landed in San Francisco with no money, a tiny backpack, and a present for her new family, a cuckoo clock. More important than the room and board she received was the love and support, that echoes in her spirit to this day. One day Tati was moved to ask her host father, "How can I ever pay back for all you have done for me?" His answer was simple, "You pay back by helping others when you have an opportunity."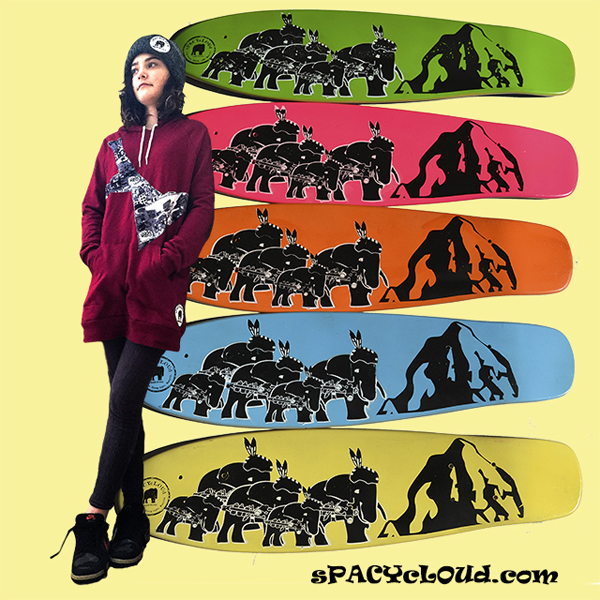 The sPACYcLOUd family has been proud to have organized and participated in a number of events and groups that share a spirit of creativity and alacrity. Always with an eye to the future, sPACYcLOUd moves to involve and inspire the younger generation through surf and snowboarding camps, longboarding rides, internships, and skate events. From celebrating local heroes like Maryland Stunt Rider Alonzo and local DC Skater Angelina to BBoy Atomic Goofball, sPACYcLOUd moves to reflect what's happening now.
Tati launched Skate Girls Tribe after being inspired by Skatistan, realizing that skateboarding, and action sports overall, can be used to build communities and help building confidence in girls, free from the limitations society tries to hinder them with.
—————————————————————————————————————-
Thank you Tati for sharing your incredible story with us! Shop her collection online here and visit her in booth #50 at this weekend's Art Star Craft Bazaar at Penn's Landing Great Plaza!