Words and Photos by Heidi Shenk
I'm Heidi, the owner and designer of Row House 14, an indie stationery and paper goods company. I'm a small town Indiana girl that made her way to Baltimore somehow and became a teacher. On the days I felt burned out in the classroom, I turned to art as a creative outlet. The final products– cards and stationery.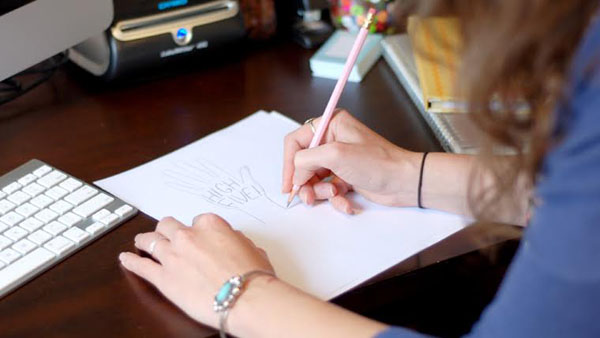 Six years later, I moved on from the classroom to design and make cards full time from my home studio in my historic Baltimore row house. I never thought that something I did to keep a creative energy going would turn into my job, but I am always excited for a new adventure in life and haven't looked back since.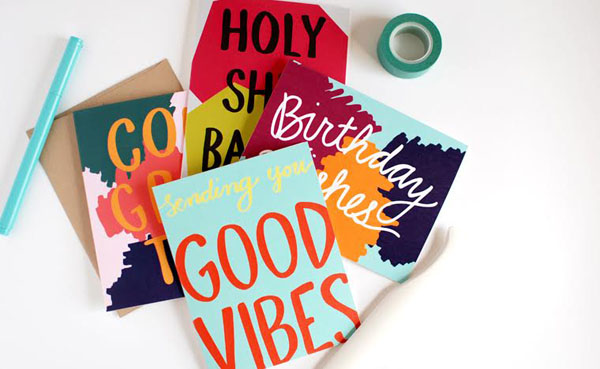 My inspiration comes from daily life, so many of my cards embrace the humor in every day life. I enjoy writing the cards just as much as I like to design them. I pair bold and bright colors with recognizable images to create designs that are relatable. If I can make someone laugh or smile or just make someone's day a little better, then I think my ultimate goal has been accomplished.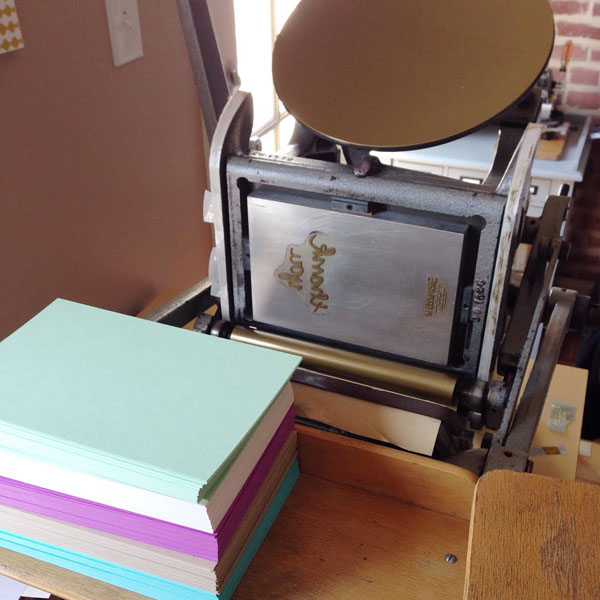 I love experimenting with the final product as well. Some of my cards are bolder and brighter in design and finished digitally. Others, I print myself using a letterpress printing press. Each medium offers its own creative challenges and pushes me to hone my craft and think outside the box.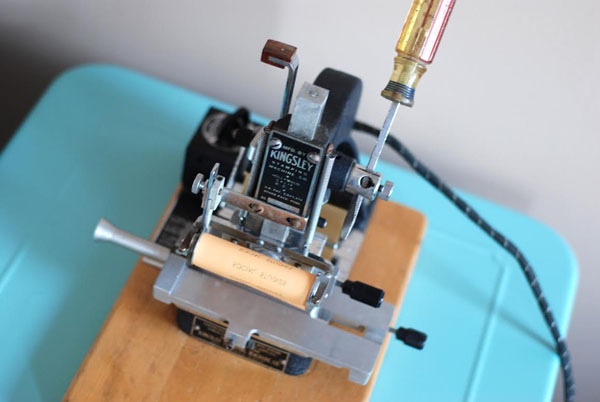 ​
Aside from greeting cards, I offer other stationery goods such as note cards, notepads, and pencils. The pencils are all individually hand imprinted with a vintage Kingsley press– a piece of history in itself. The process is one that I enjoy immensely and is truly a labor of love.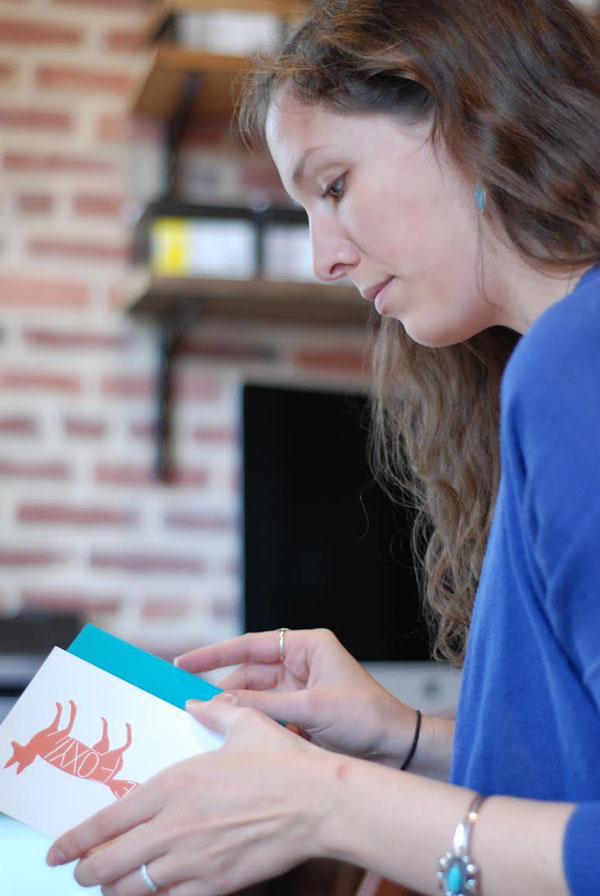 Working with my hands is incredibly fulfilling for me. I also find importance in using recycled and sustainable paper and products for the end results in my shop. I want my business to not only bring happiness to others, but to be an extension of my own lifestyle from the day to day, so that includes being environmentally conscious while still providing an incredibly high quality product, as well as finding joy in what I do in the day to day.
Through Row House 14, I hope to offer witty, stylish, and ridiculously hilarious stationery goods.
____________________________________________________________
Thanks for sharing Heidi! Visit Row House 14 at our May 7th + 8th Art Star Craft Bazaar at Penn's Landing Great Plaza, Booth #86 (along the Walnut Plaza).
http://www.rowhouse14.com/