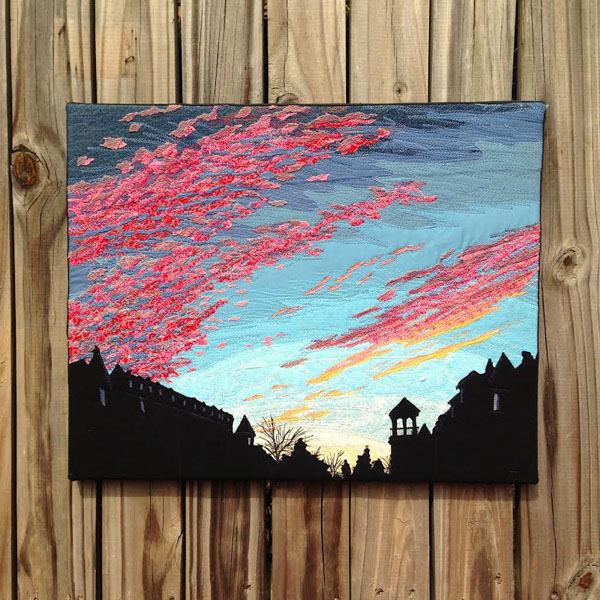 What, at first, appear to be paintings, are actually sewn fabric art.
Self-taught artist, Jamie Langhoff, creates vibrant urban scenes with just fabric, thread, scissors, and a 1968 Singer sewing machine. Finished artwork is mounted onto ready-to-hang canvas panels.
Each scene features many dozens of tiny hand-cut fabric pieces. Creating these scenes requires a slow and careful building of many pieces of fabrics, and many layers. All of the fabrics she uses in her artwork are recycled–scrap, remnants and re-purposed clothing. Many of the fabrics Jamie uses are donated to her by her lovely fans.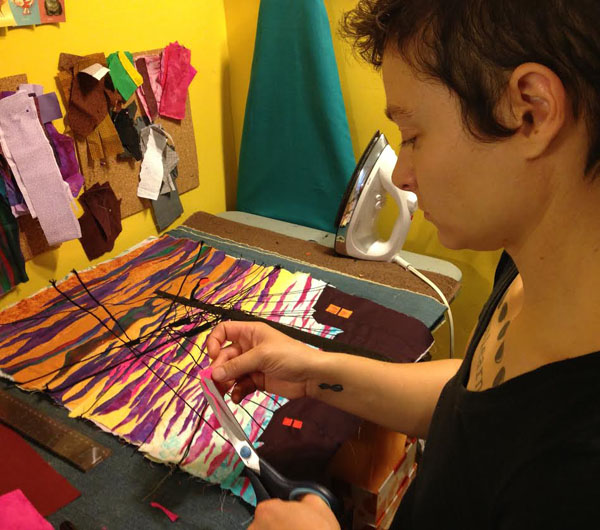 Threadwork and stitching techniques are central to the realism and painterly aspects of Seeing in Fabric. Eschewing the dazzling digital age of newer sewing machines, Jamie enjoys the reliability and rustic sturdiness of her vintage 1968 Singer.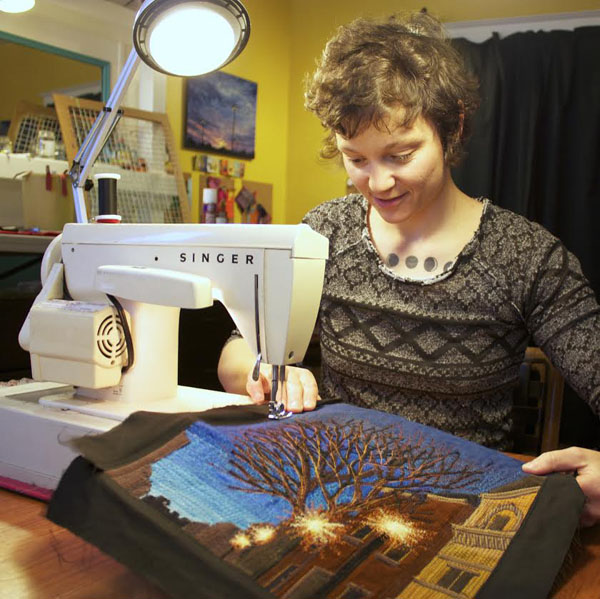 By using a color palette of thread in over 200 different colors, but just 2 basic stitch types–straight stitch and zigzag–Jamie creates a multitude of "shading", "brushstroke" and "drawing" effects. Her stitching technique involves a free-flowing and rapid style, requiring an extreme amount of concentration and skill, but also trust and confidence in her sewing machine.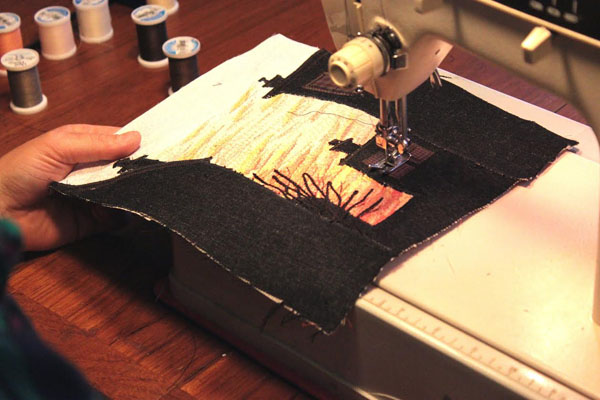 As a self-taught artist, Jamie constantly pushes herself to experiment with her techniques. Through her artwork she shows the world how to "see in fabric" in order to see the vibrant and strange beauty in our modern urban world.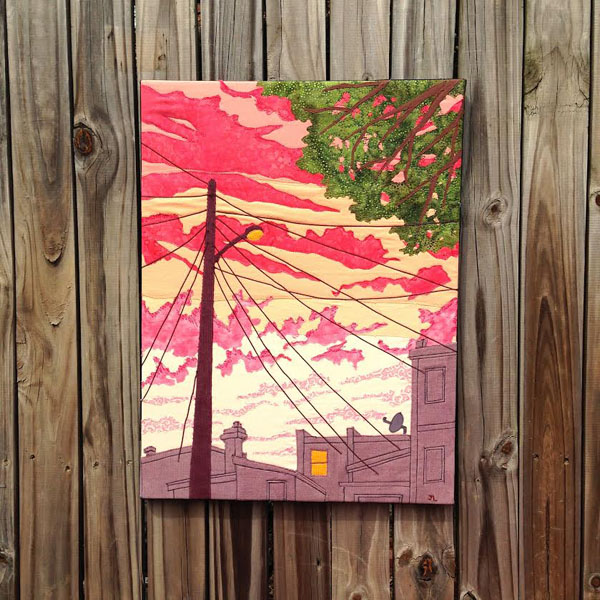 Jamie will be be traveling from Washington, DC to join us at our 12th Annual Spring Art Star Craft Bazaar at Penn's Landing Great Plaza on May 9th + 10th.  Make sure to stop by her booth #101 to see these incredible pieces in person.  These photos are so beautiful but the pieces are even better in person.  Visit her Etsy Page for more!