My name is Morgan and I create books and cards under the name Awl Jokes Aside (partly because my last name is too complex to just use my name, and partly because I love puns). In addition to enjoying long walks on the beach and candlelit dinners, I also love all things bookbinding and paper.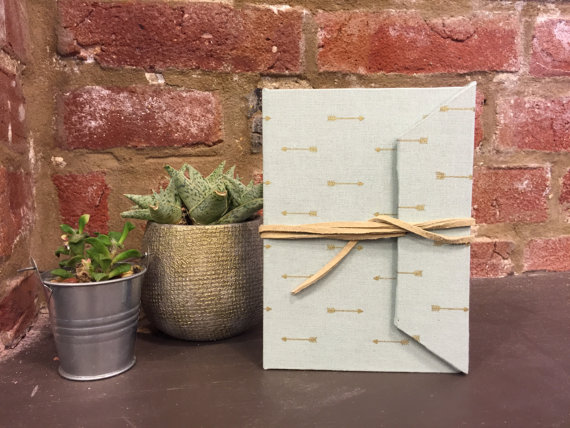 I was introduced to bookbinding during my senior year of college when I took a class to help complete my printmaking concentration. It immediately became my favorite craft, because I didn't have to have some deep, meaningful explanation of why I made what I made – I could just make something because I liked it.
After four years of intense artsy-fartsy classes, I took a long break from making anything artistic or creative, but when I started feeling inspired again last year, I immediately got right back in to bookbinding.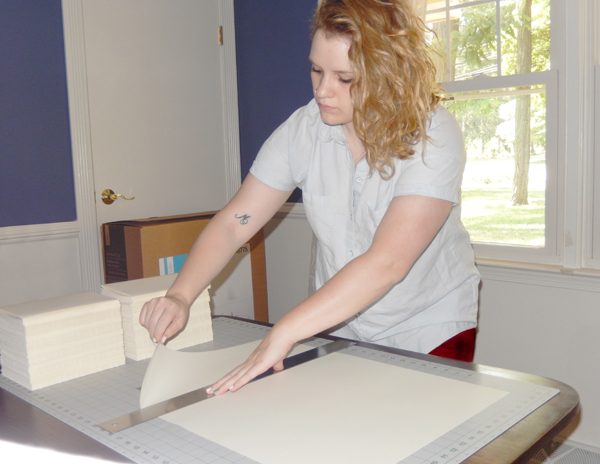 For each book, I start with large sheets of Strathmore drawing paper and tear it down by hand to give it the deckled edge. Then it gets folded and marked for sewing, and I'll use an awl (get it now? Awl Jokes Aside? Ha!) to create my guides. I then sew it all together and reinforce the spine of the paper with acid-free glue while it sits in a press.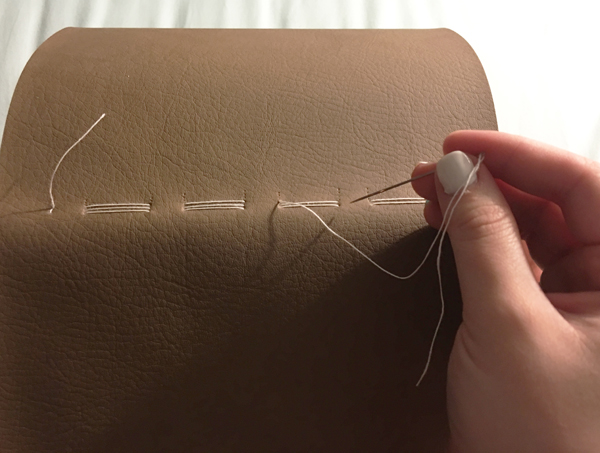 When I'm making a hardcover book, I'll cut down bookboard and cover it with either fabric or silkscreened decorative papers – I'm a big fan of earth tones and floral right now, so they make a fairly substantial appearance in what I make. I also love adding decorative elements, like a leather-band closure, a wrap-around cover with a clasp or a leather tie.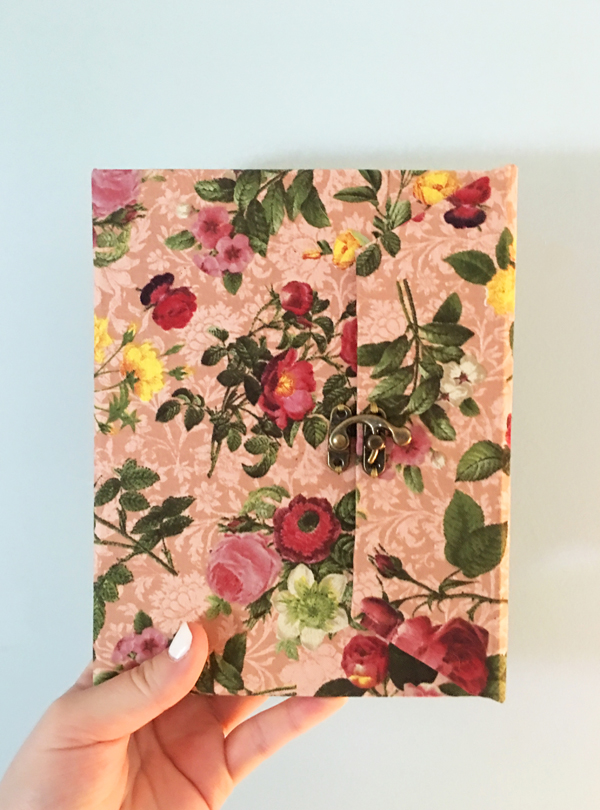 For softcover books, I use upholstery vinyl and sew right in to the fabric, so it has a great decorative spine where you can see the stitching. Each book, hardcover or softcover, takes me about 4-6 hours.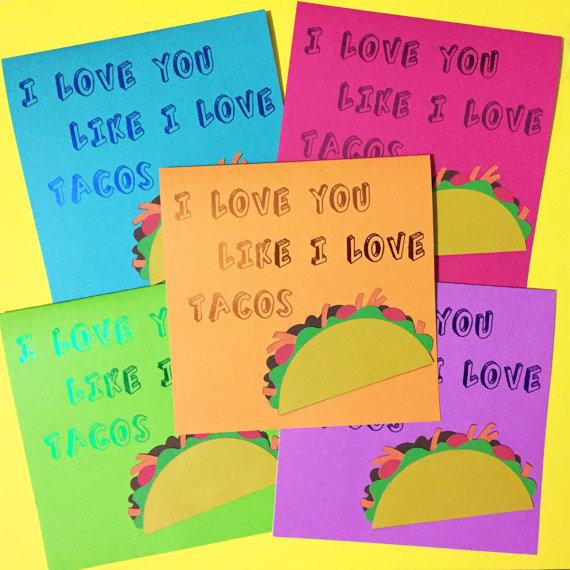 After making invitations for my sisters bachelorette party and bridal shower, it seemed inevitable that I'd make my way into making cards as well. While I do make cards that are embossed or have die-cuts, foiling is what I enjoy doing the most. I love seeing people laugh when they read them, and the foil effect really ties together the saying and the font to make a complete piece.
This will be my first year doing the Art Star Craft Bazaar in Asbury Park, and I can't wait to meet some new friends! So swing by the Awl Jokes Aside booth and come say hi (even if you aren't interested in handmade journals, sketchbooks or cards, I invite any and all who want to talk about dogs with open arms), and check out my website, Facebook and 'gram. xoxo